What's in Season August: Fruits & Vegetables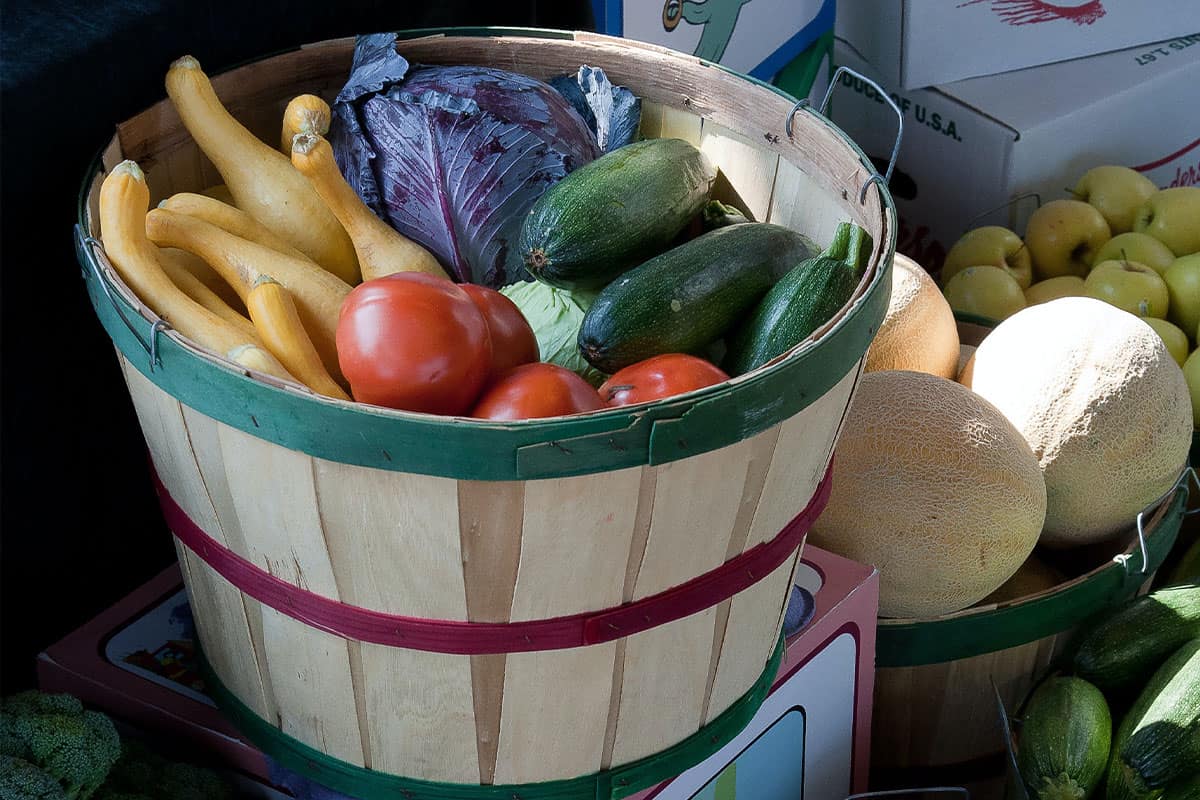 Looking to know what fruits and vegetables are in season in August? We are sharing with you all that you need to know for fresh produce to purchase in August!
It's that beautiful time of year again! We're heading into the last couple of summer months, and soon we'll be back into the fall work/school routine. Healthy eating can go out the window during this busy transition period, but it doesn't have to.
Learning which veggies and fruits are in season will help you save time and money at the grocery store. You'll enjoy fresh fruits and veggies at their peak when you buy what's in season, and it's the perfect way to introduce new foods into your and your family's diet!
We have a complete list of the fruits and vegetables that are in season during August. Let's dive right in!
Related: Learn How to Make Apple Tortellini Pasta Salad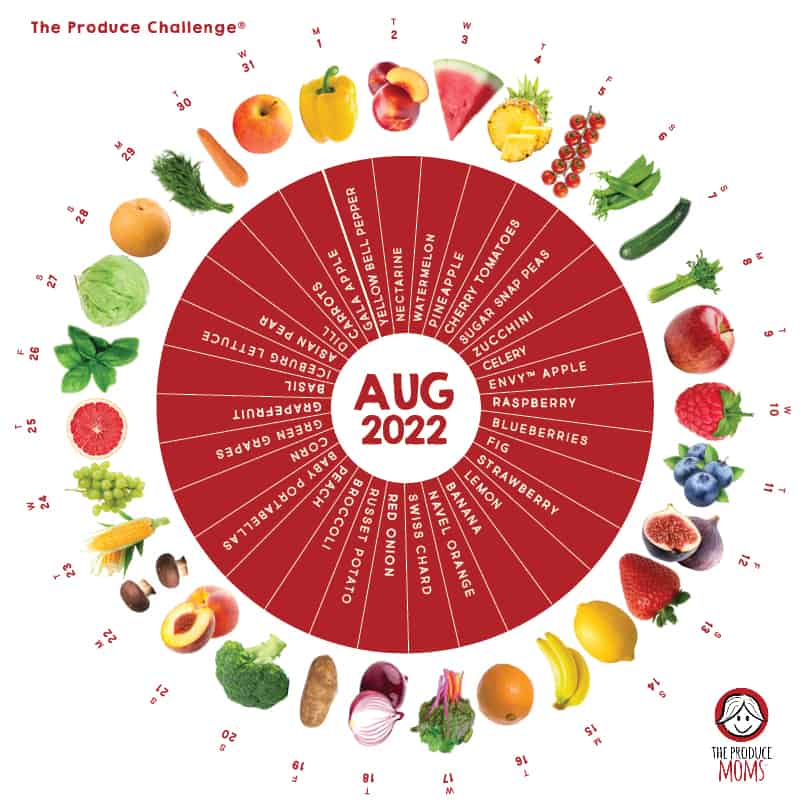 Fun Fruits August Edition
Let's get started by going over the fruits that are in season in August. You'll find a solid variety of fruits to choose from, so everyone can find something they enjoy on this list.
Apples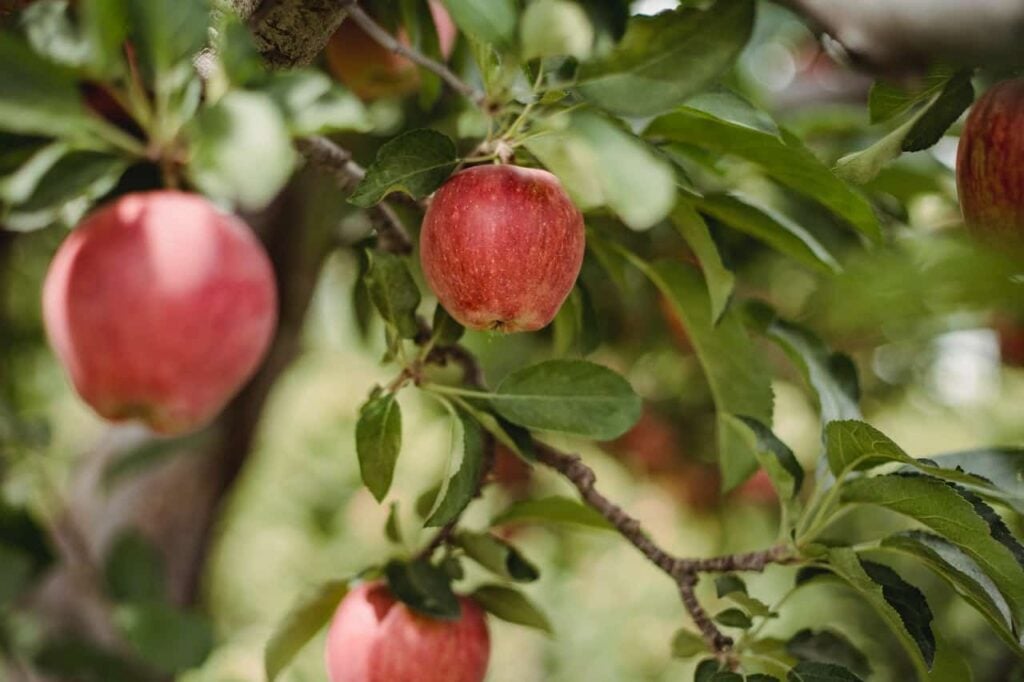 Apples are a fruit everyone enjoys in some shape or form. Whether you're hoping to bake them, turn them into apple sauce, or enjoy them as-is, you can do so with fresh apples that are in season in August.
Gala and Envy apples are in season during August. While both are delicious and perfect for snacking, they also go very well in salads! Gala apples are also ideal for making applesauce or pressing into apple cider, while Envy apples are the perfect choice for baking a delicious apple pie.
Related: How to Select and Store Apples.
Nectarine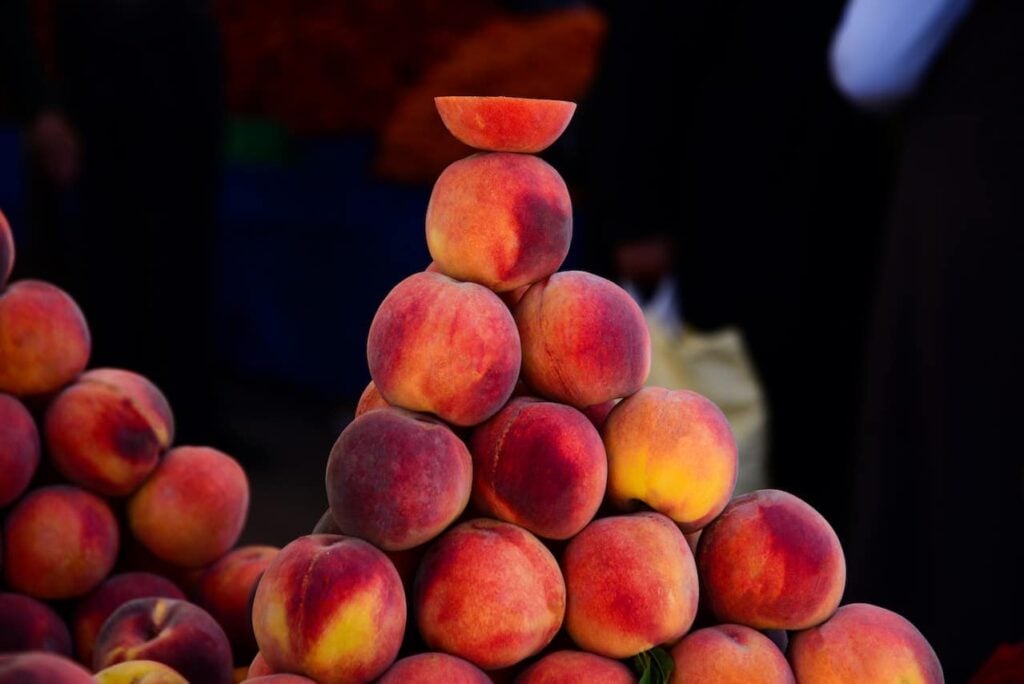 If you're looking for a fruit that boosts skin health, supports iron absorption, and supports weight loss, then nectarines are perfect! These delicious fruits look similar to peaches, but you can tell the difference by their smoother skin and firmer flesh.
These fruits are the perfect snack when you're on the go, or you can use them to make a delicious breakfast pudding.
Related: How to Select and Store Nectarines.
Watermelon
Watermelon is a classic end-of-summer fruit! These enormous berries are rich in an amino acid that helps move blood through your body, which can help with circulation issues and lower your blood pressure. Aside from their health benefits, they're a juicy and refreshing fruit that's low in calories and very high in moisture content.
You can eat slices of watermelon throughout the day or bring some along on a picnic at the park. They also go well in fruit salads, Watermelon and Cucumber Salad, enjoy a Watermelon Basil Margarita poolside or get the kids involved to make Watermelon Yogurt Popsicles.
Related: How to Select and Store Watermelon.
Pineapple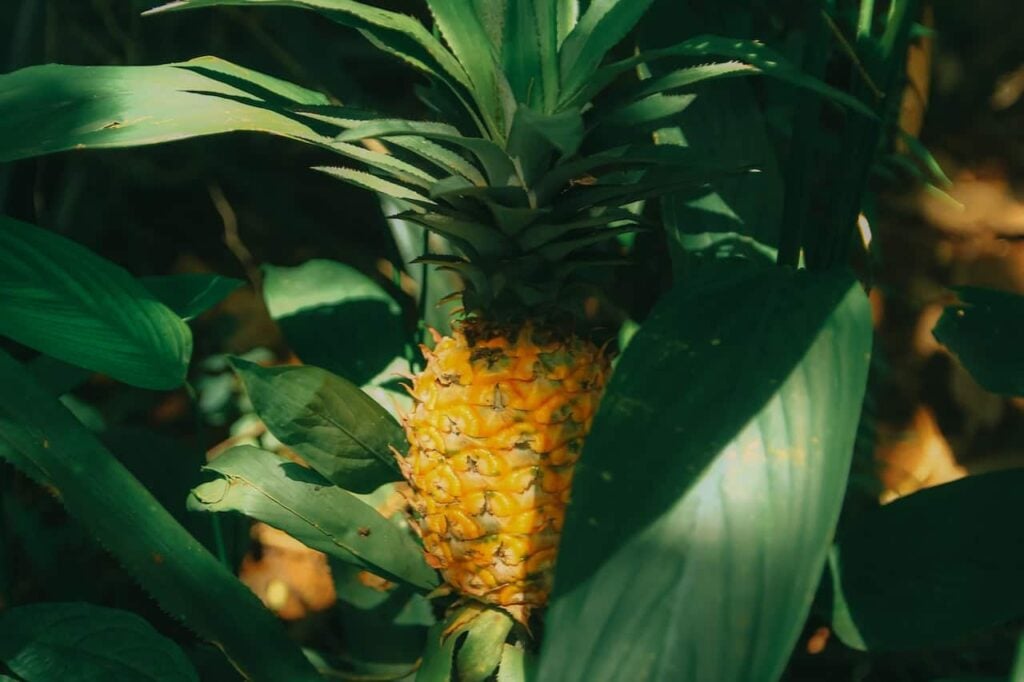 We love working with pineapples when they're perfectly ripe and in season. This tangy, sweet fruit tastes great and has some fantastic health benefits. Pineapples can boost your immune system, reduce inflammation, and aid digestion.
This is another easy fruit to cut into cubes and snack on all day, enjoy Teriyaki Chicken Pineapple Bowls or Grilled Jerk Shrimp and Pineapple Kabobs for dinner or, if you're feeling ambitious, you could make a decadent dessert with it, such as a this easy 3 Ingredient Pineapple Whip or upside-down cake.
Related: How to Select and Store Pineapple.
Blueberries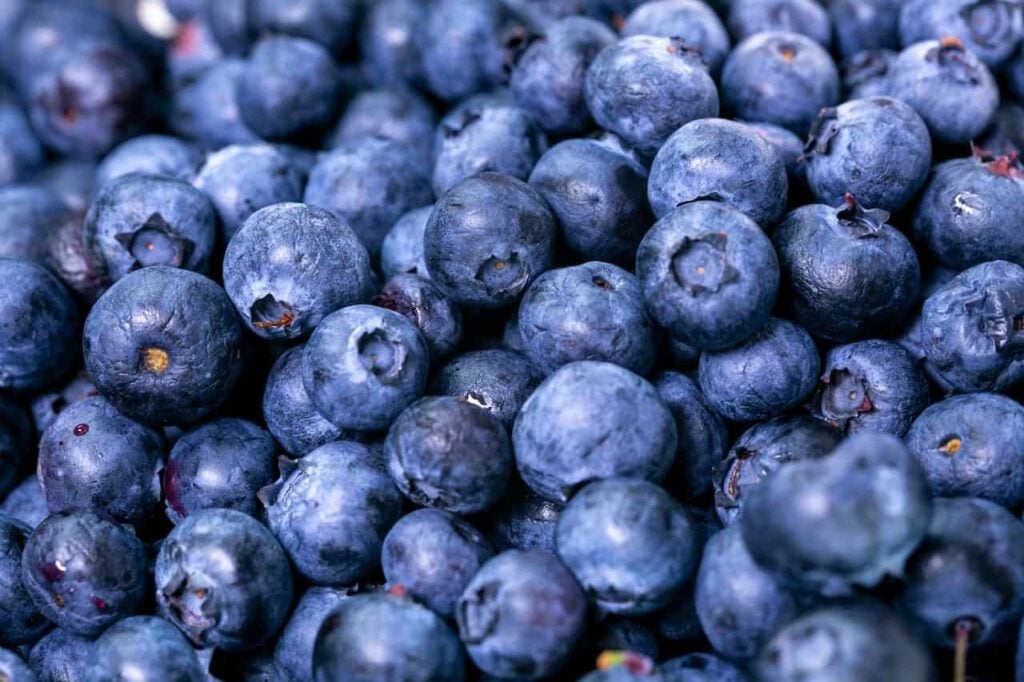 Who doesn't love perfectly ripe blueberries? These little berries are packed full of helpful antioxidants, vitamins, and minerals that work to fuel your body and support your health. There are also endless ways you can eat them!
You can eat them straight off a blueberry bush, put them in this Blueberry Muffin Recipe, make a blueberry brie grilled cheese for lunch, or enjoy a Blueberry Ice Cream Bread for dessert with the family.
Related: How to Select and Store Blueberries.
Raspberries
Raspberries are another small berry, and they're also filled with antioxidants, vitamins, and minerals. These red berries are super sweet and perfect for pancakes, oatmeal, or yogurt.
There is no limit to how you can incorporate raspberries into your meals this August. They're a delicious and healthy fruit that will become a new favorite in your family's diet. Enjoy a Raspberry Margarita with friends, Raspberry Keto Mousse or No Bake Raspberry and Dark Chocolate Energy Bites as a snack!
Grab fresh raspberries while they are still in season! Find out how you can freeze raspberries with our article on How to Store and Serve Raspberries.
Fig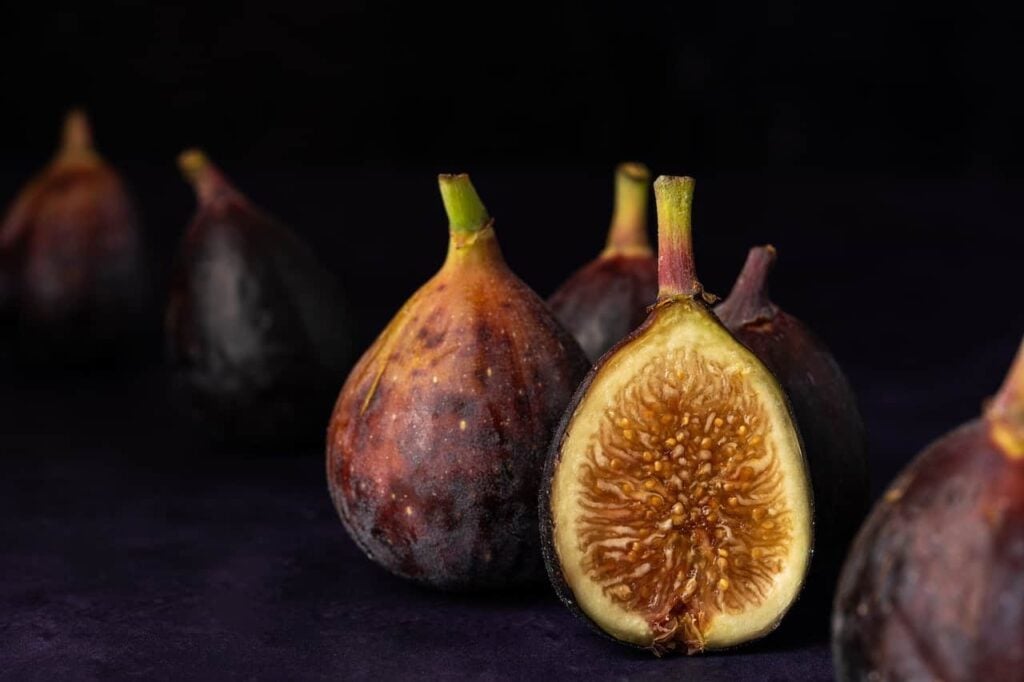 While figs are commonly referred to as a fruit, they're technically inverted flowers. However, we include them in this list because most people consider them fruit, and they're delicious while in season!
Figs are great for improving digestion and regulating your body's blood sugar and blood fat levels. Along with their health benefits, figs are a fantastic food to add to your diet because of the variety of ways you can use them. You can make homemade fig bars, roast them, or put them in a salad!
Related: How to Select and Store Figs.
Strawberries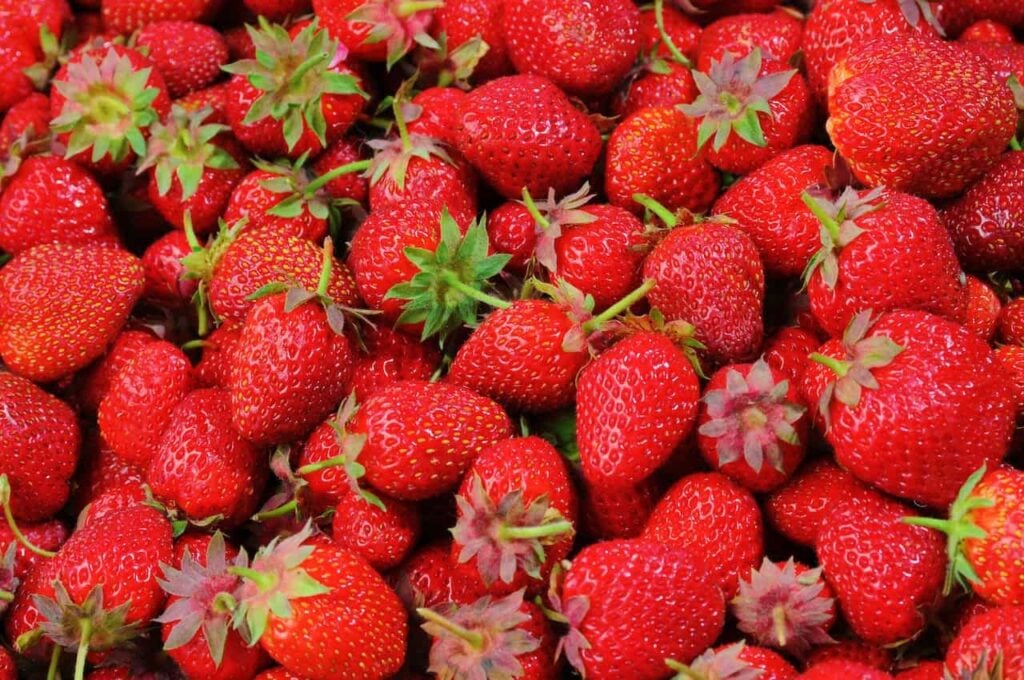 Strawberries are juicy, sweet, and oh so delicious! These berries are rich in vitamin C and antioxidants, which help lower your blood pressure and reduce your risk of developing illnesses such as diabetes, stroke, and cancer.
You can do so much with strawberries. They're great to eat by themselves, or you can use them in Steak and Strawberry Salad, Strawberry Crepes, and of course enjoy various strawberry desserts like Strawberry Banana Ice Cream or an easy American Flag Cake when entertaining guests for Labor Day or final end of summer backyard bbq!
Related: How to Select and Store Strawberries!
Lemon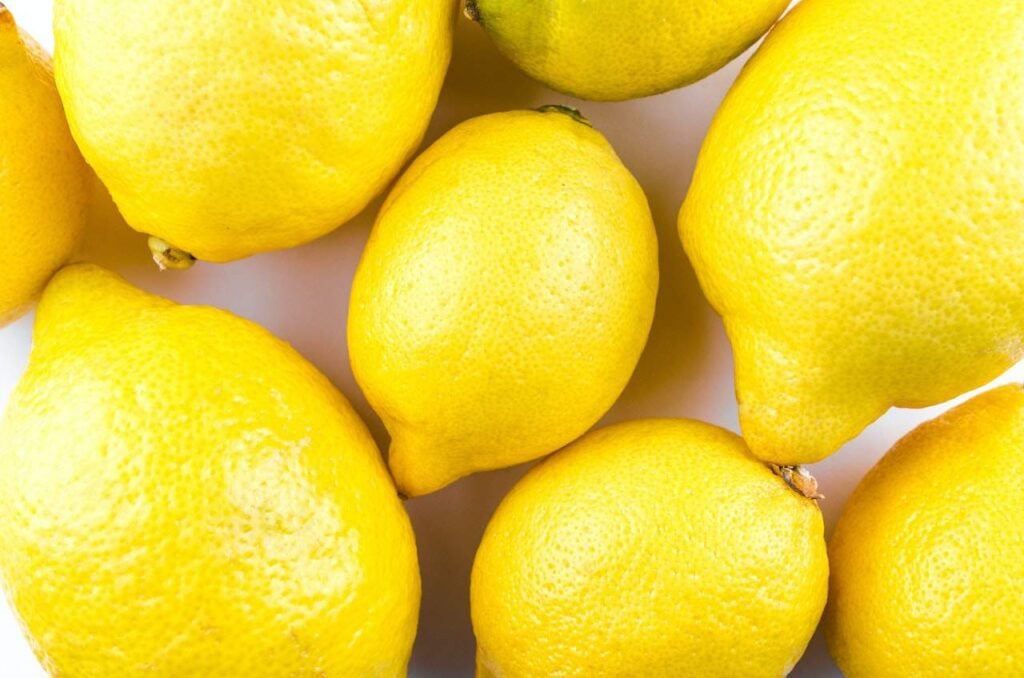 Lemons are one of the most popular citrus fruits in the world! There's no mistaking its classic tangy flavor or its bright yellow peel. These fruits are packed full of vitamin C and soluble fiber, which makes them the perfect fruit to help aid your digestion and protect your overall health.
While lemonade is a classic use for lemons, it's not the only way to create something delicious from this fruit! You can use lemons to make Lemon Blueberry Scones, DIY Lemon Foot Scrub, Lemon Ice Cubes with Mint or a Blackberry Bourbon Lemonade.
Related: How to Select and Store Lemons.
Banana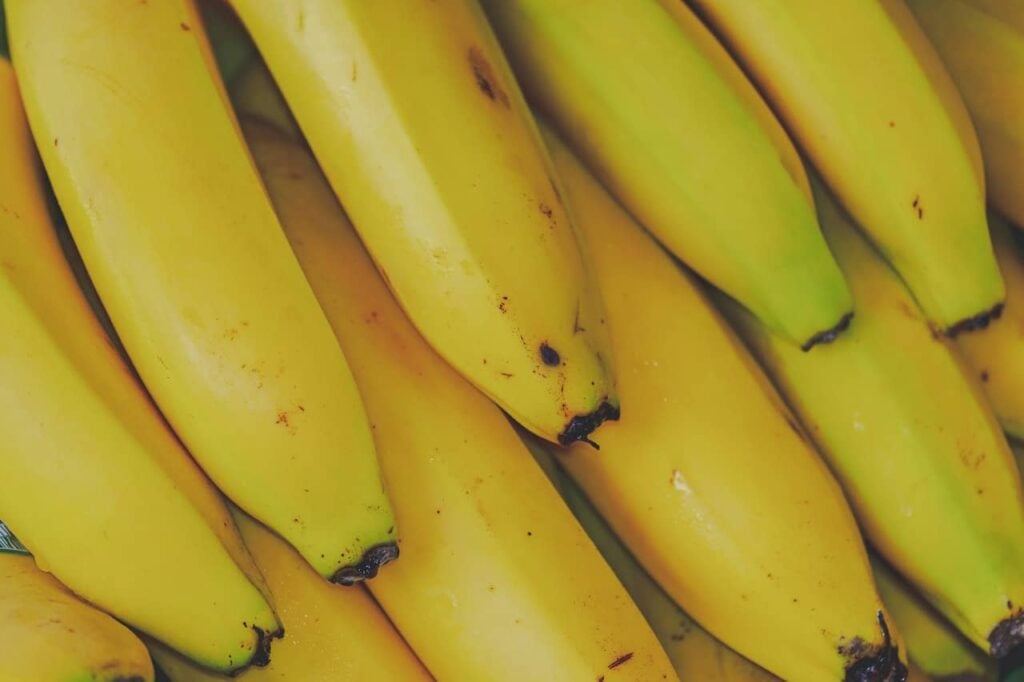 If you're looking for a tasty and filling fruit, then bananas are an excellent choice! They're slightly higher in calories than other fruits and full of soluble fiber, so they're the perfect snack when you need something in your stomach quickly. Bananas are full of helpful nutrients and vitamins that can help support weight loss, improve blood sugar levels, and aid digestion.
It's fun to be creative when working with bananas. You can use them in smoothies, put them in your pancakes, give the pups a treat with a Banana and Blueberry Pupsicles or bake them with chocolate and marshmallows for an easy Banana Split Recipe.
Related: How to Select and Store Bananas.
Navel Orange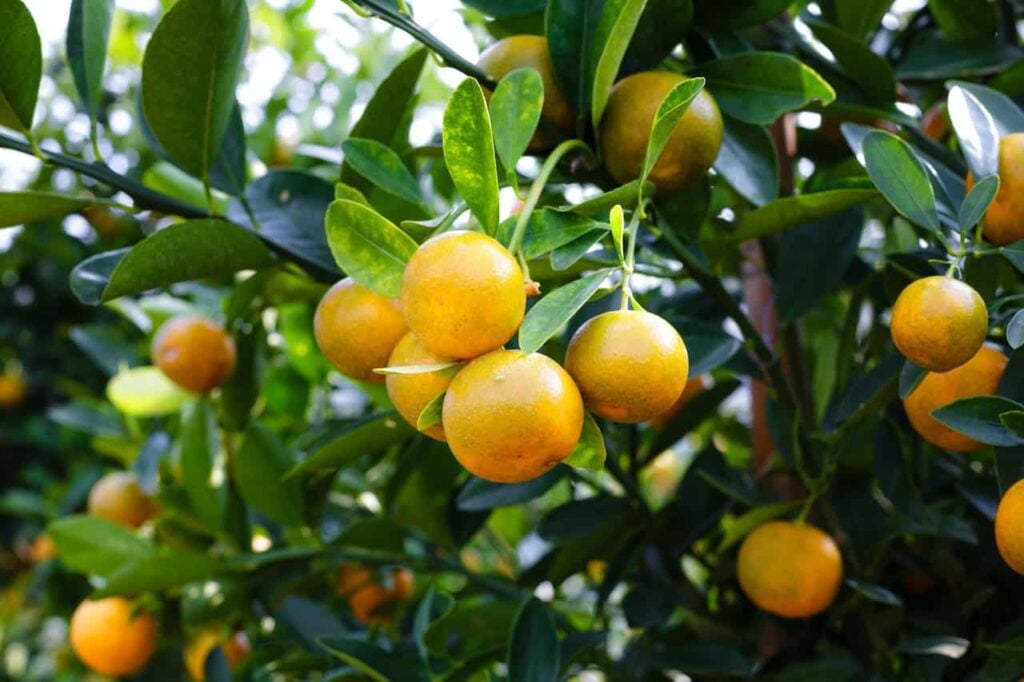 Oranges are another highly popular citrus fruit. They are packed with helpful nutrients, and vitamin C. Eating navel oranges can help protect your skin, support heart health, and lower your blood pressure.
Navel oranges are wonderful for their zest or juice to add to sauces and marinades. They're also perfect for eating as is, cutting into slices, and adding to a mouth-watering fruit salad.
Related: How to Select and Store Oranges.
Peach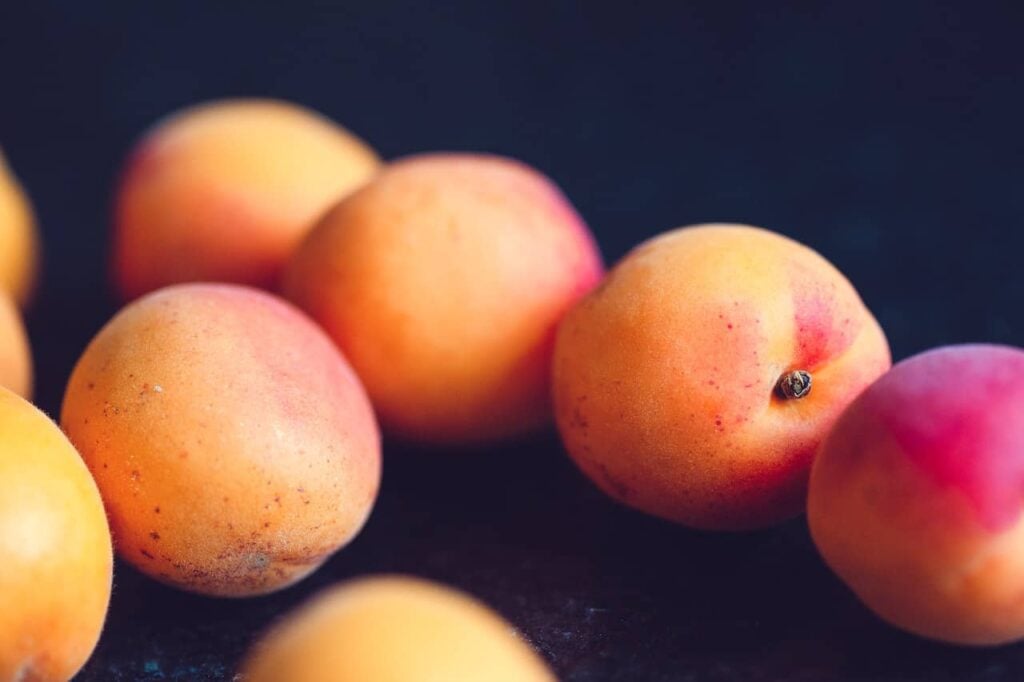 Peaches are high on the list of fruits that contain helpful antioxidants and other nutrients. Eating peaches can support your heart and digestive health and lessen your risk of developing diabetes and other serious illnesses.
Peaches are a wonderful on-the-go snack, but they also have plenty of other uses! We love a good peach cobbler, great in a Grilled Peach Salad or snacking on a Peach Salsa recipe with friends!
Be sure to read How to Select and Store Peaches to get the most for your money at your local grocer or farmers market.
Grapefruit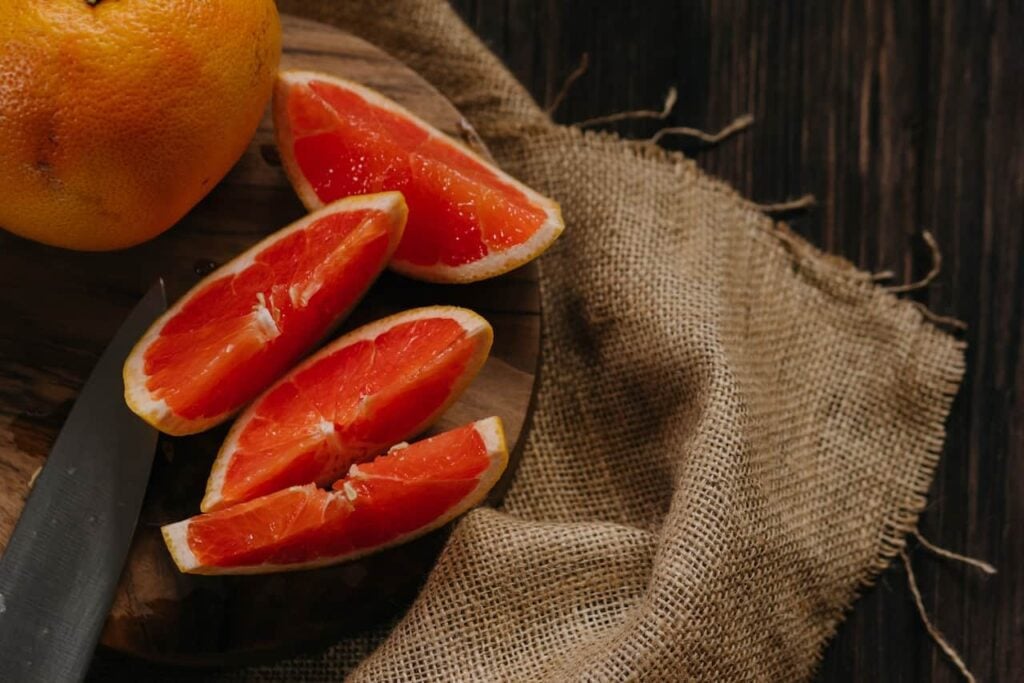 This is an excellent fruit for those looking for a filling, low-calorie food full of helpful vitamins, minerals, and antioxidants. Eating grapefruit can help your immune system, aid in weight loss, and improve your heart health.
Most people find the taste of grapefruit a bit much, but you can always sprinkle a little sugar on it to help offset its intense flavor. You can also use it to make Strawberry Grapefruit Margaritas or a Grapefruit Avocado Spinach Salad.
Related: Learn How to Select and Store Grapefruit
Asian Pear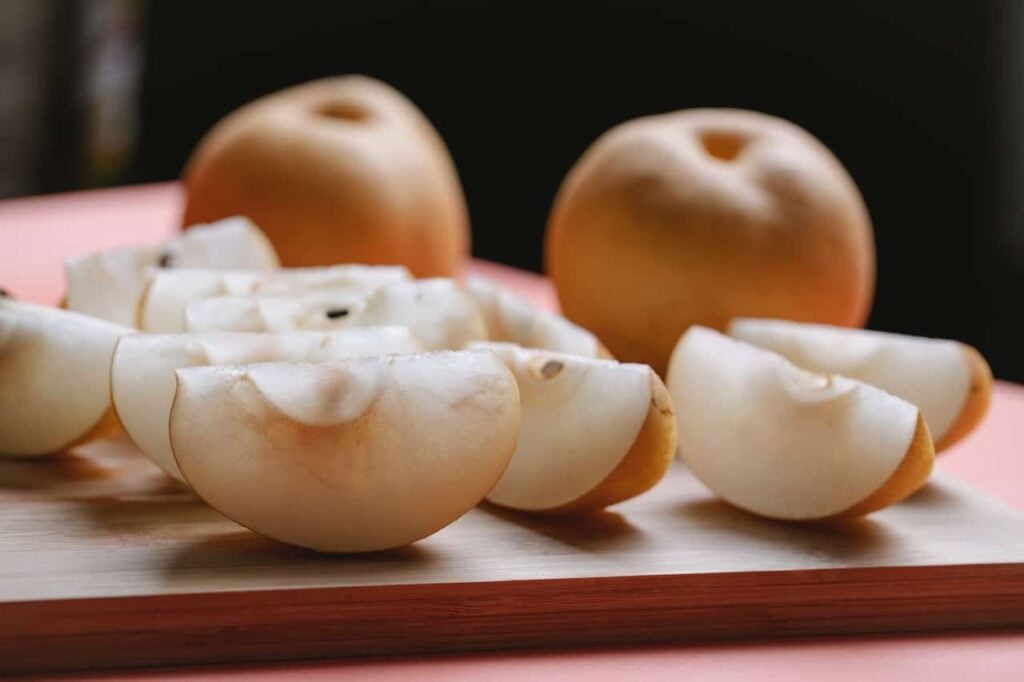 There's a special place in every mom's heart for Asian pears! These fruits are chock full of folic acid, which is necessary for supporting pregnancy. Folic acid aids in DNA cell production, so it's beneficial for everyone. (source)
Asian pears are perfect for eating as is, dried, or baked into a dessert. They have a delicious flavor and unique texture, so this versatile fruit can be used in many different ways. Try our Easy Pear and Apple Nachos recipe for a healthy spin on nachos or our Baked Cinnamon Ricotta Pears for an over the top dessert.
Are you ready to focus on getting more fruits and veggies on your table? Visit us at TheProduceMoms to get your whole family involved in The Produce Challenge®!
Related: How to Select and Store Asian Pears.
Very Delicious August Vegetables in Season
Now that we've talked about all the delicious fruits that are in season in August, it's time to take a look at the vegetables. Let's get right into it.
Yellow Bell Pepper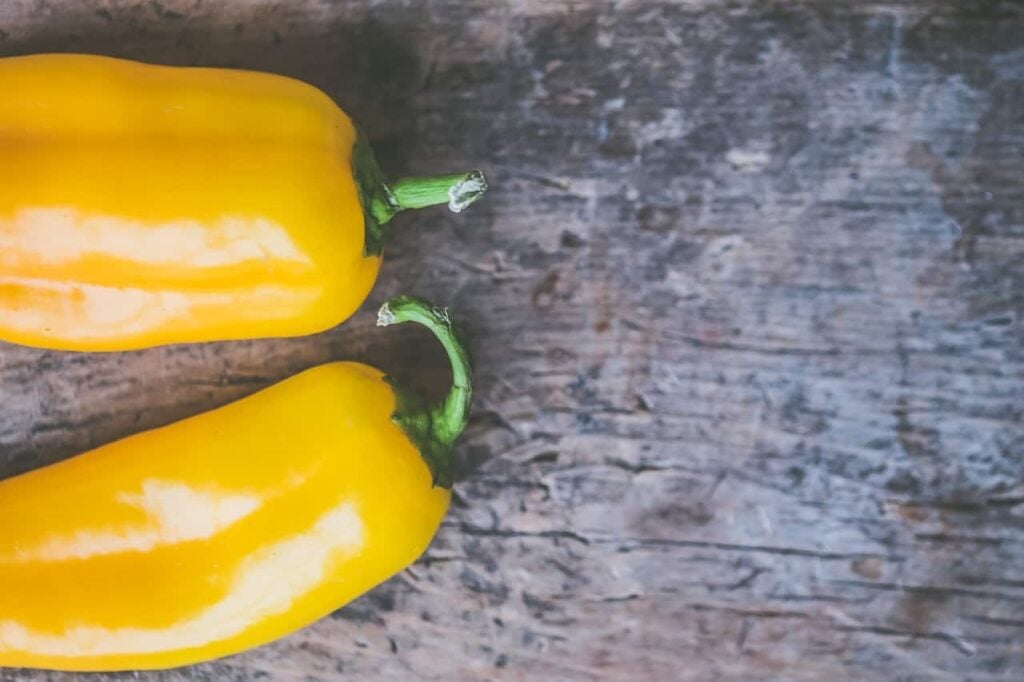 There is no mistaking yellow bell peppers with their bright yellow skin. This vegetable is an excellent source of vitamin C, vitamin A, and potassium. They also have plenty of folates, iron, and fiber.
Yellow bell peppers make an awesome addition to most dishes. They go excellent in salads and sauces and are delicious when sauteed with other veggies. Try our Mushroom Kebabs recipe, Sweet Potato Hash or Philly Cheesesteak Stuffed Peppers.
Related: Learn how to Select and Store Peppers.
Cherry Tomatoes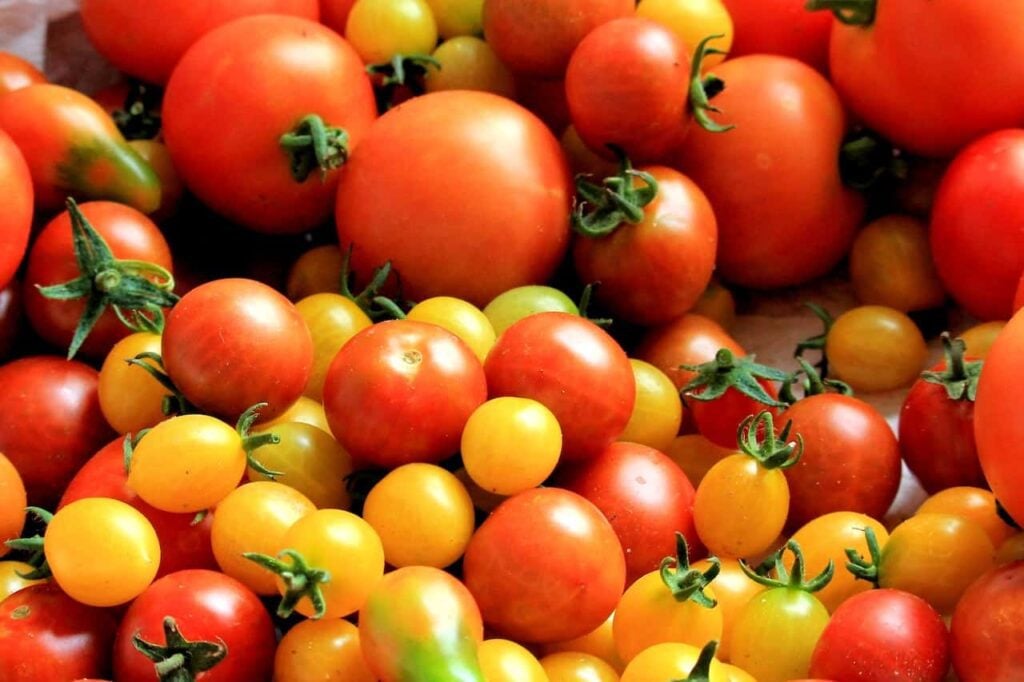 Cherry tomatoes are a classic addition to most salads, but they have tons of other uses. These little tomatoes are amazing sources of vitamins A, C, and E. They're also an excellent source of potassium, which helps your muscles and blood pressure.
You can add these snacking tomatoes to salads, pasta sauces, and a large variety of other dishes with Roasted Cherry Tomatoes, create a quick and easy Tomato Salsa, or as a side with this Cucumber Tomato Salad recipe. They're a wonderful textural and flavor component to any meal.
Sugar Snap Peas
Sugar snap peas have a slightly sweeter flavor than other peas varieties, making them a really good option for families with children. They're also rich in vitamin K, which is essential for protecting our body's skeletal system.
You can do so much with sugar snap peas! They taste delicious boiled, roasted, and sauteed. They're perfect for eating alone as a snack or mixed with other dishes for your meals.
Zucchini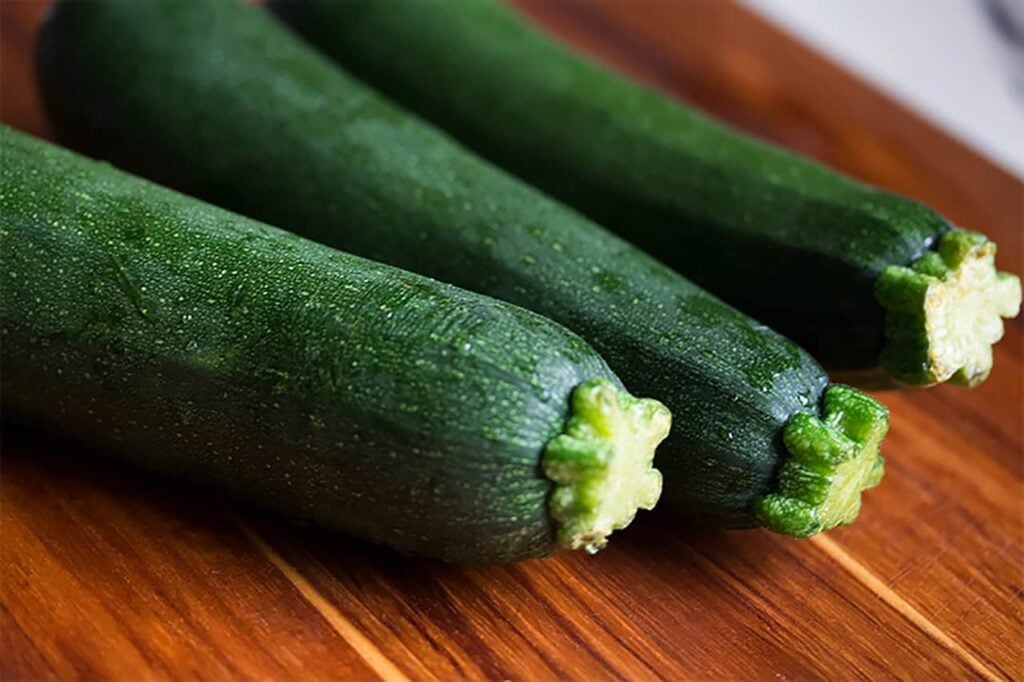 Zucchini is a delicious vegetable that's full of beneficial nutrients and antioxidants. They look similar to cucumbers but have their own unique flavor profile that distinguishes them. You can use zucchinis in salads, add them to pasta dishes by spiralizing the noodle for a low carb/keto option, make Zucchini Fries or even Zucchini and Chocolate Bread.
Related: How to Select and Store Zucchini
Celery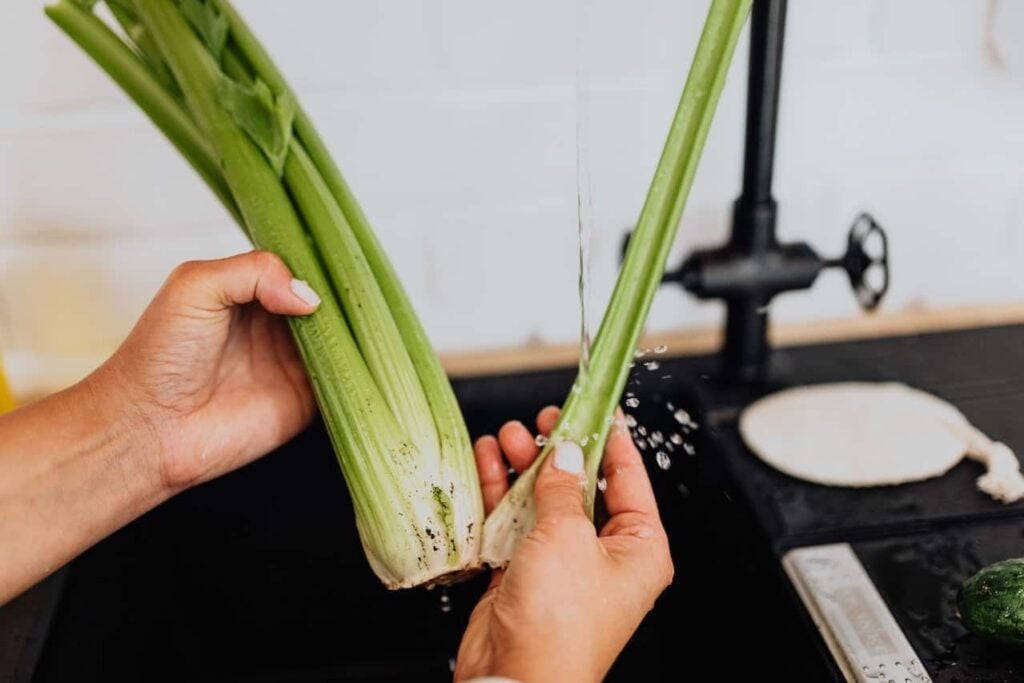 This is a vegetable that's rich in several different vitamins and minerals. Celery is also high in fiber and folic acid, which makes it one of the healthiest foods on this list. Celery adds a wonderful crunch to salads or can be used as a textural component in soups.
Related: How to Select and Store Celery
Swiss Chard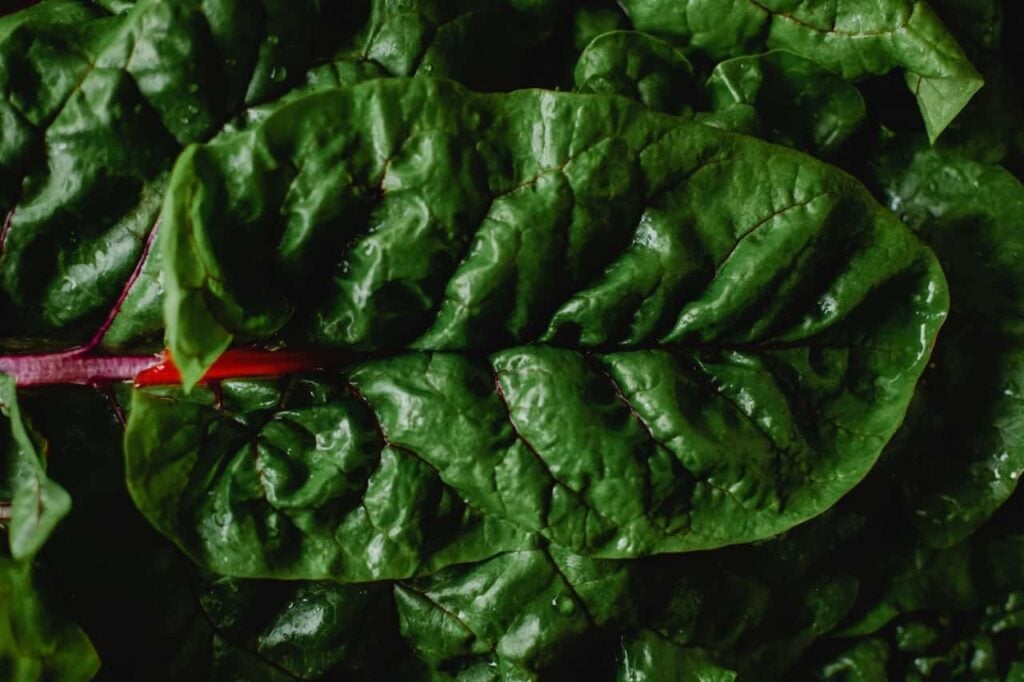 You'll get tons of helpful vitamins and minerals when you eat swiss chard. It's also full of magnesium, which is excellent for boosting energy levels and supporting nerve functioning. This is a moderately bitter, leafy green, and it is a great choice for sautees or salads. Try these swiss chard recipes: Rainbow Swiss Chard Tart, Sauteed Swiss Chard with Garlic and Mushrooms or Swiss Chard Quiche.
Related: How to Select and Store Swiss Chard
Red Onion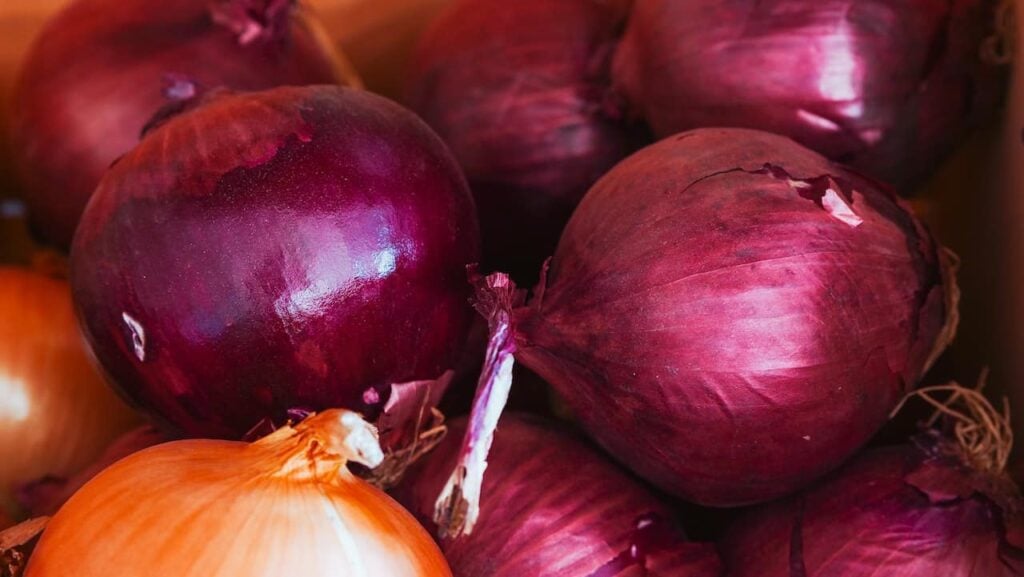 Red onions are packed with sulfur compounds that may protect your body from various cancers and ulcers. These onions are slightly milder in flavor than other varieties of onions, and they're the perfect addition to pasta, meat, or sauteed dishes. You can also make a delicious red onion marmalade or entertain friends with a Mushroom and Onion Butter Board!
Related: How to Select and Store Red Onions
Russet Potatoes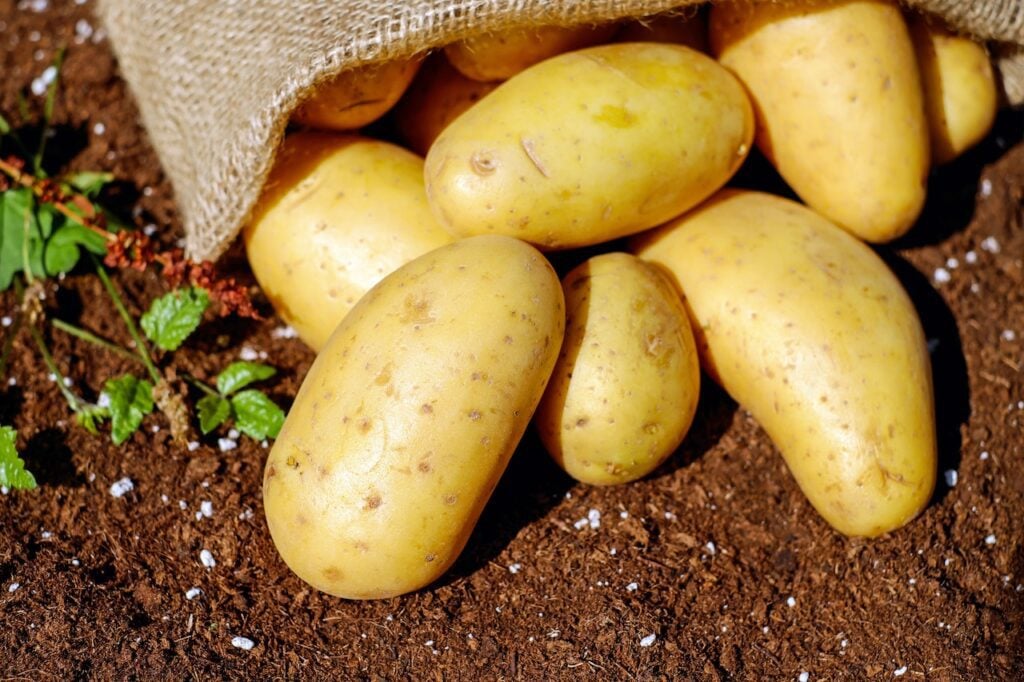 Russet potatoes are an excellent source of minerals, and they're amazingly versatile. You can use them in various dishes or simply bake, boil, or roast them on their own. They make an excellent and easy dinner for camping or nights where you just want to throw something in the oven! These potatoes are incredibly filling and high in healthy carbohydrates and fiber. Did you know: Potatoes have more potassium than a banana?
If you have to try just one potato recipe, we recommend this Twice Baked Potato Casserole recipe!
Related: How to Select and Store Potatoes
Broccoli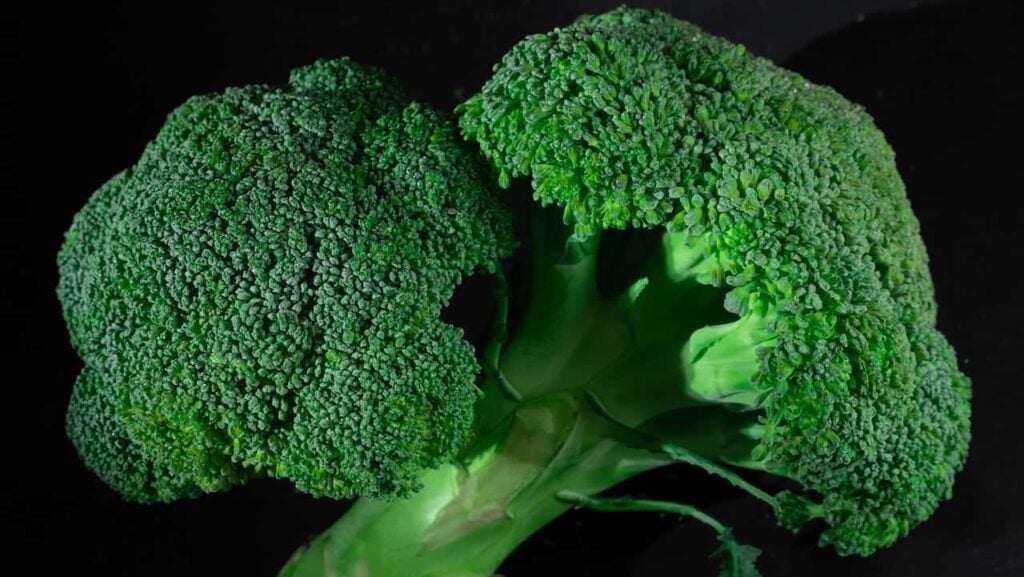 Broccoli is one of the most popular leafy greens in the world. They have a delectable flavor and are rich in antioxidants, vitamins, and minerals. Broccoli is best served raw, boiled, roasted, steamed, and more! It's also a yummy addition to various dishes and soups.
Try our Simple and Creamy BLT Broccoli Slaw, Broccoli Apple Salad or Sweet Potato and Salmon Sheet Pan recipes!
Related: How to Select and Store Broccoli
Baby Portabellas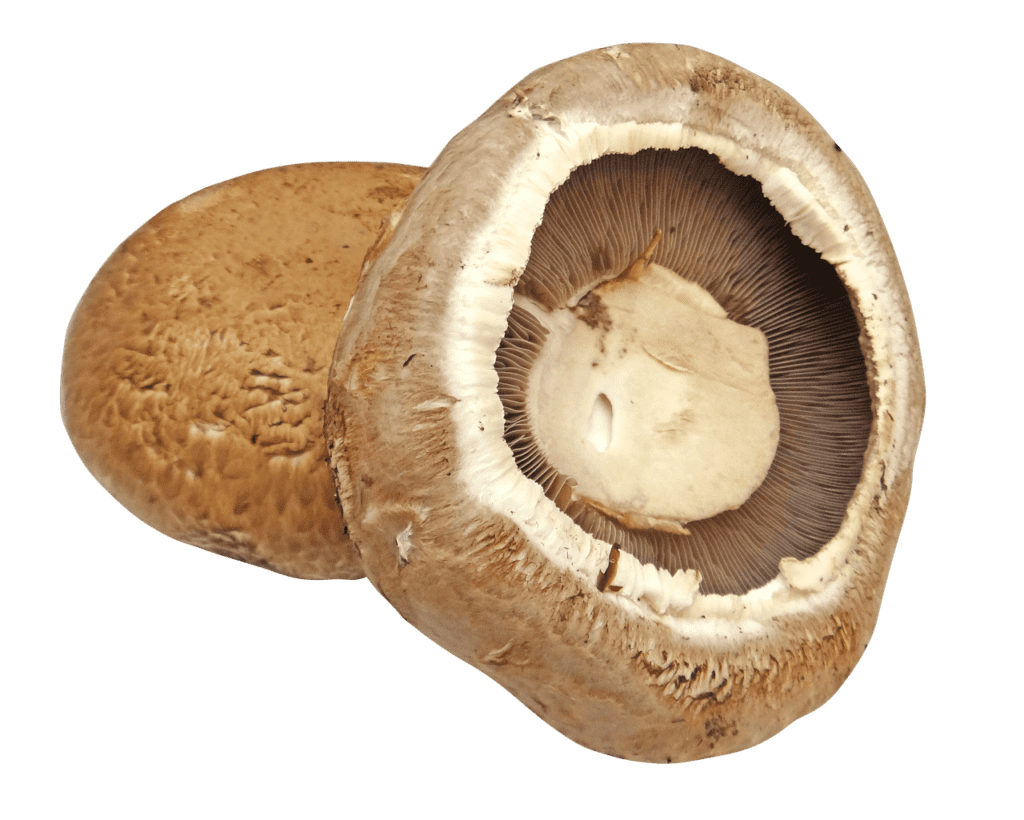 Baby portabellas are rich in an antioxidant called selenium. This antioxidant is fantastic for supporting the immune system and can protect the body's cells from damage, which, according to WebMD, can help prevent cancer and other diseases. These mushrooms are an excellent addition to various dishes like Chicken Marsala, Mushroom Vegan Tacos or Classic Mushroom and Beef Stroganoff!
Related: How to Select and Store Baby Bella Mushrooms
Corn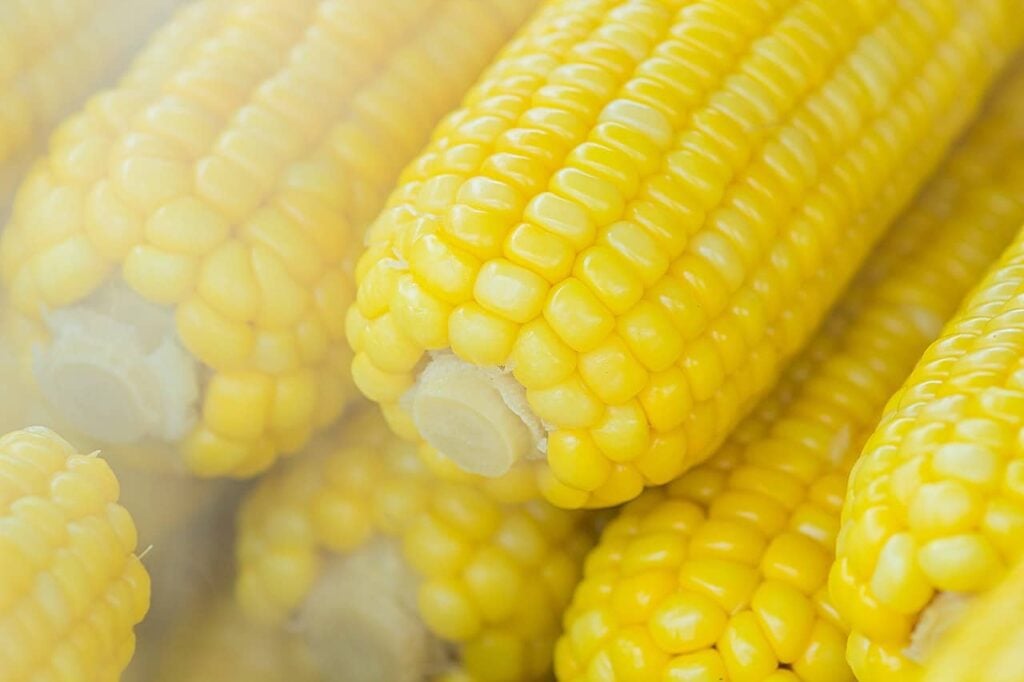 Corn is a delicious starchy vegetable and has some amazing health benefits. Corn is super high in vitamin C and contains carotenoids that help support your eye health. This is a classic vegetable that can be served in numerous ways.
If you are looking to try new corn recipes, we suggest this Skillet Hot Corn Dip as an appetizer at your next family gathering, Honey Butter Skillet Corn as a side dish to dinner this week or Hot Honey Boiled Corn on the Cob to serve guests at your upcoming bbq!
Related: How to Select and Store Corn
Basil
Basil is technically a herb, and herbs are a subset of vegetables. Basil is most often used as a garnish on various dishes, and it comes with plenty of health benefits. It's full of helpful antioxidants that can support your health and adds a wonderful pop of flavor and color to soups and other dishes.
Related: How to Select and Store Basil
Iceberg Lettuce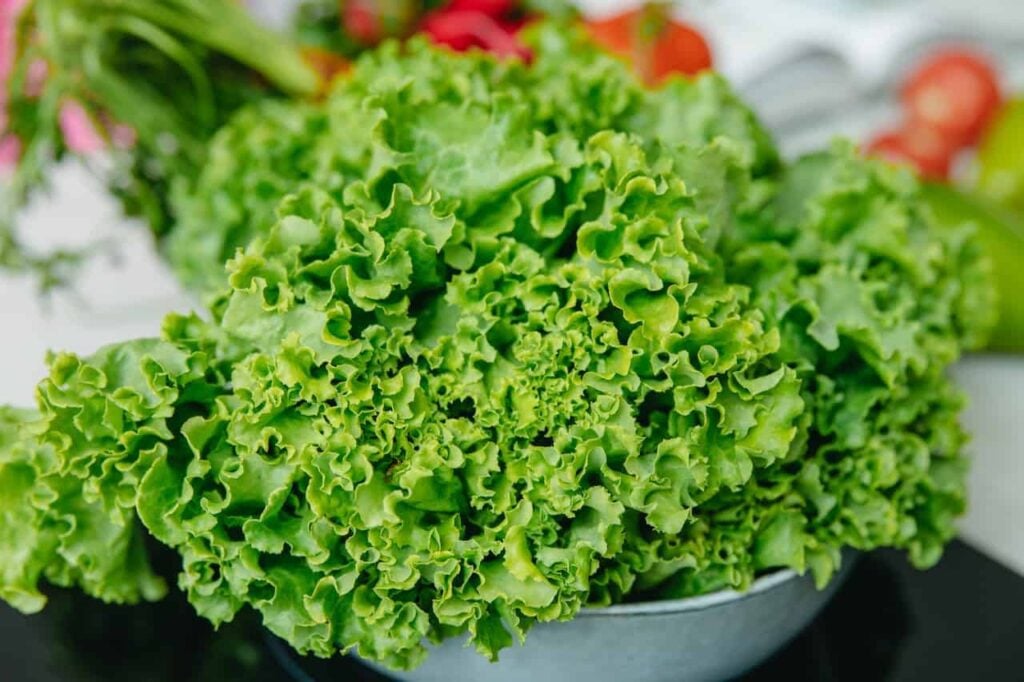 Iceberg lettuce works well in salads and wraps. It also makes a delectable addition to soups and lots of other dishes. You'll get a ton of positive health benefits from eating iceberg lettuce, as well as a great flavor and texture experience! This type of lettuce is full of iron, calcium, magnesium, and phosphorus, containing all essential nutrients for overall health.
Check out this Wedge Salad Board that's perfect for entertaining, Low Carb Cheeseburger Salad and Chef Salad Kabobs!
Related: How to Select and Store Iceburg Lettuce
Dill
Dill is a wonderfully aromatic and flavorful herb. It's full of flavonoids, which have been proven to reduce the risk of stroke and heart disease. You can use this herb as a garnish on plenty of dishes, and it makes a wonderful addition to a classic potato salad, Dill Pickle Guacamole as well as Homemade Ranch Dressing.
Related: How to Select and Store Dill
Carrots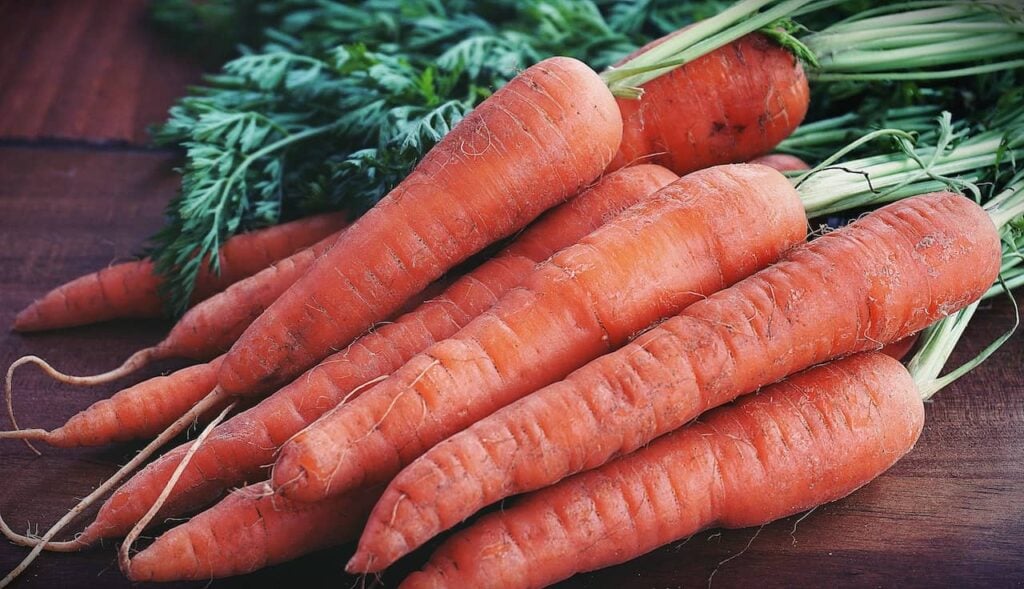 You may be surprised to learn that carrots are an excellent source of calcium! They're also full of vitamin K, which means they support bone health. Carrots are an excellent source of fiber, so they can help aid in digestion as well. You can use these veggies in tons of meal recipes or even in desserts! (source)
You'll want to print the recipes for Air Fryer Cinnamon and Sugar Carrots, Beef Stew and Shepherd's Pie!
Related: How to Select and Store Carrots
Buy In Season Fruits & Veggies This August
Choosing fruits and vegetables that are in season is a great way to expand your family's diet while saving time and money at the grocery store. Our detailed guide provides you with everything you need to know about which fruits and veggies are in season in August so you can enjoy the freshest fruits and veggies available!

Are you looking to kickstart your family's healthy eating habits by focusing on in season fruits and vegetables? Check out TheProduceMoms to get involved in our Produce Challenge®!