Easy Dinner for Camping: Baked Potatoes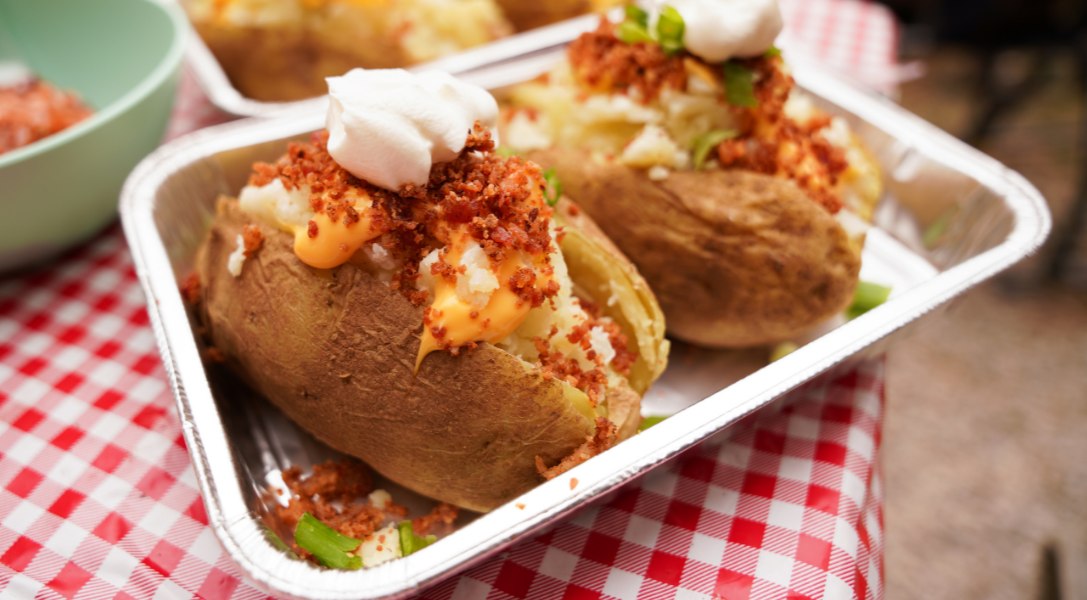 This post is sponsored by Wada Farms.
Looking for an easy dinner for camping trips? Something that won't be a ton of work, but tastes delicious and is good for you? Then, serving baked potatoes is your solution.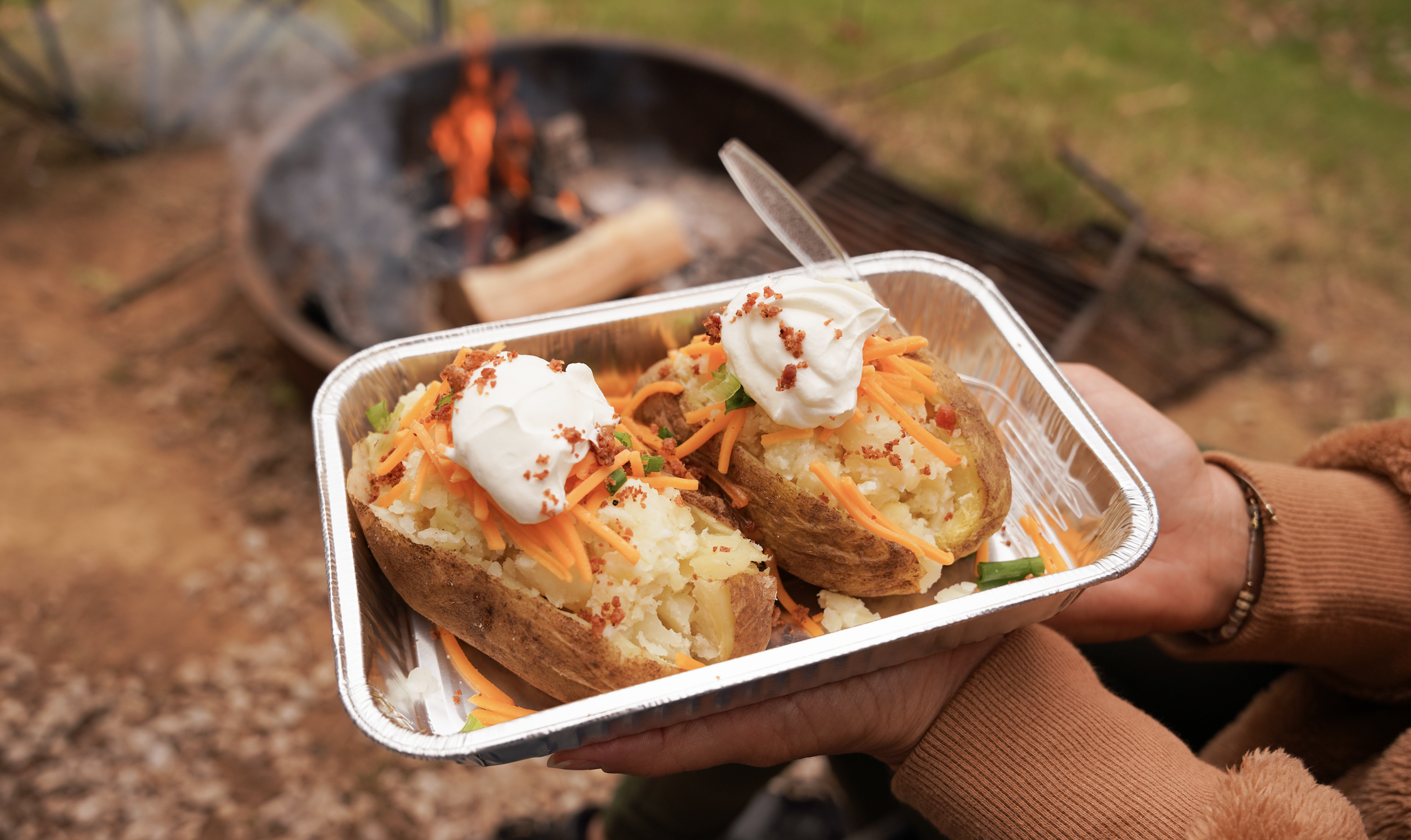 When we go camping, we are always looking for dinner ideas that come together quickly and are easy to clean up! We want to spend less time "cooking' and more time enjoying the great outdoors!
Easy-Bakers Make Easy Dinners for Camping
These flavorful spuds are grown in rich Idaho soil. When you pick up The Produce Moms X Wada Farms Easy-Baker Potatoes at your local grocery store, they've been triple-washed and are ready to eat. At the end of the day, these Easy-Bakers will make dinnertime at the campsite a breeze.
The best part about the Easy-Bakers is that you can decide how you want to cook them. You can follow the instructions and simply use your camper's microwave. If you are really roughing it (aka without electricity,) you can also use the Easy-Bakers on a charcoal grill or even over a fire pit. The options are endless.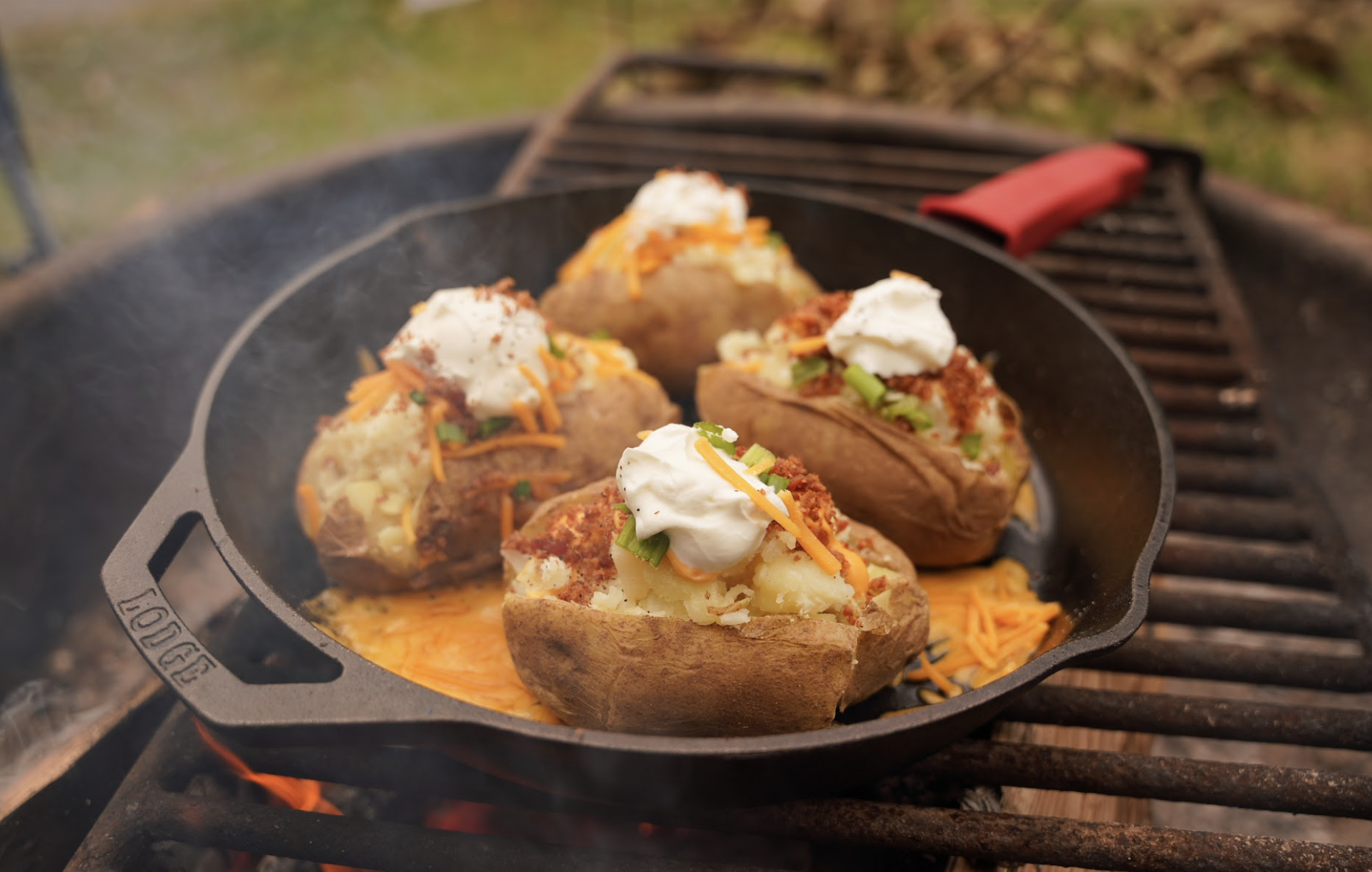 Toppings for Camping Baked Potatoes
Once again, the options are limitless. You can go as basic as you want (think butter and cheese), or you can get creative! Below are some of our favorite toppings, and they are easy to pack for camping trips:
Cheese – Shredded cheese is the easiest, and you can use it for other meals.
Butter – It sounds obvious, but you don't want to to forget the butter!
Bacon Bits – These are also great because you can utilize them for a salad night as well.
Green Onions – You can easily cut them up before you hit the road and store them in a little baggie that you can pull out when it is time to eat.
Sour Cream – Who are we kidding, sour cream is a baked potato staple. Plus, if you are doing a taco night, you will already have some packed and ready to go.
Don't be afraid to have a little extra spud-fun with your potato night at the campground. You can easily throw together Fajita Potatoes for those who want a little more. Or, you can use your grill or open fire to cook all your favorite fajita toppings. And what about adding some Mexican Street Corn to your potatoes? You can make it ahead of time which simplifies your dinnertime at camp. Whatever you choose, these Easy-Baker potatoes will make you camping dinners more simplified!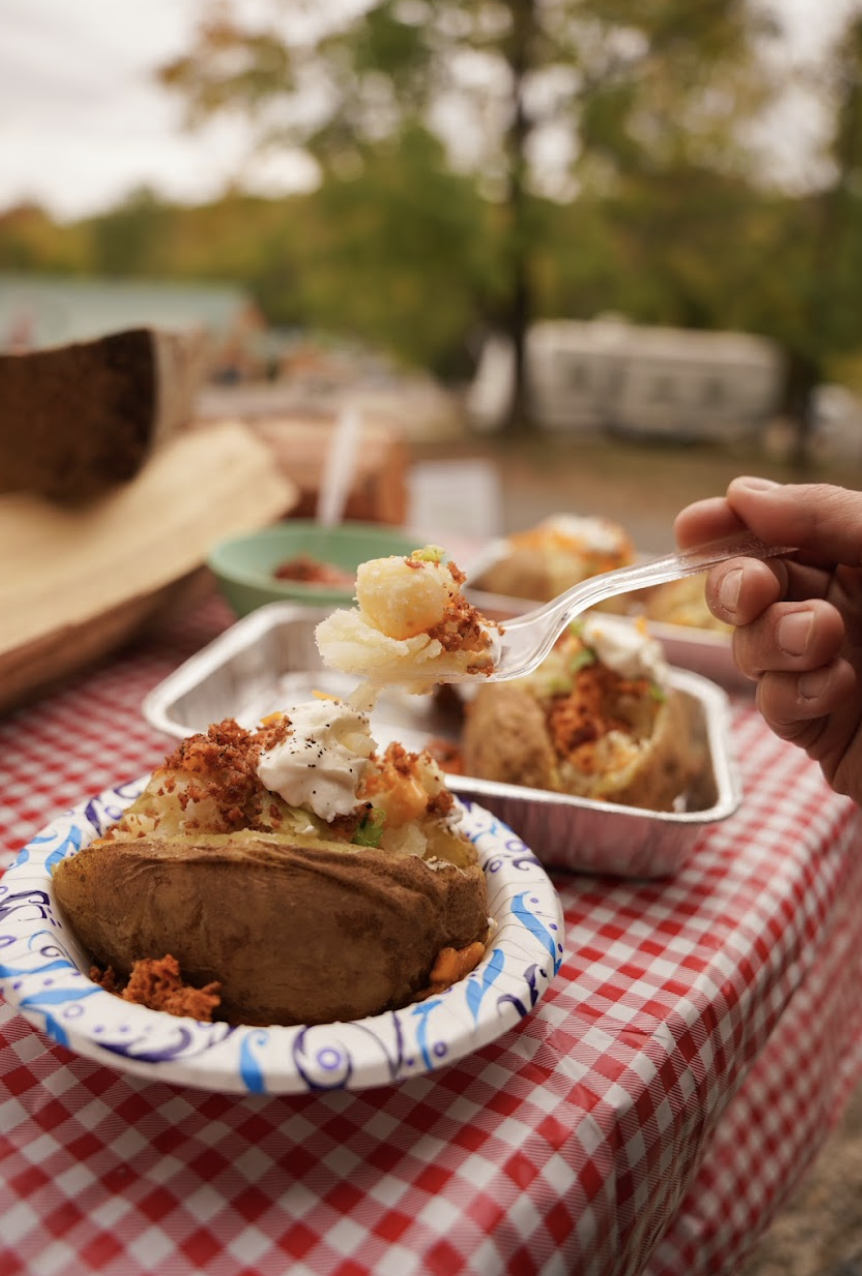 Simplifying Potatoes with The Produce Moms X Wada Farms Easy-Bakers
Baked potatoes are a dinnertime classic. No matter how you prepare them or where you are, baked potatoes are a great way to bring your family together. And easy camp dinners will allow you to "work" a little less and spend more time with family and friends.
Since Wada Farms first started sprouting spuds in 1943, they've grown to become one of America's largest suppliers of fresh potatoes, sweet potatoes, and onions. With responsible, sustainable growing practices and decades of industry experience, Wada Farms is proud to bring the highest quality potatoes to market.
Learn more about The Produce Moms X Wada Farms Easy-Bakers here.