Zucchini Fries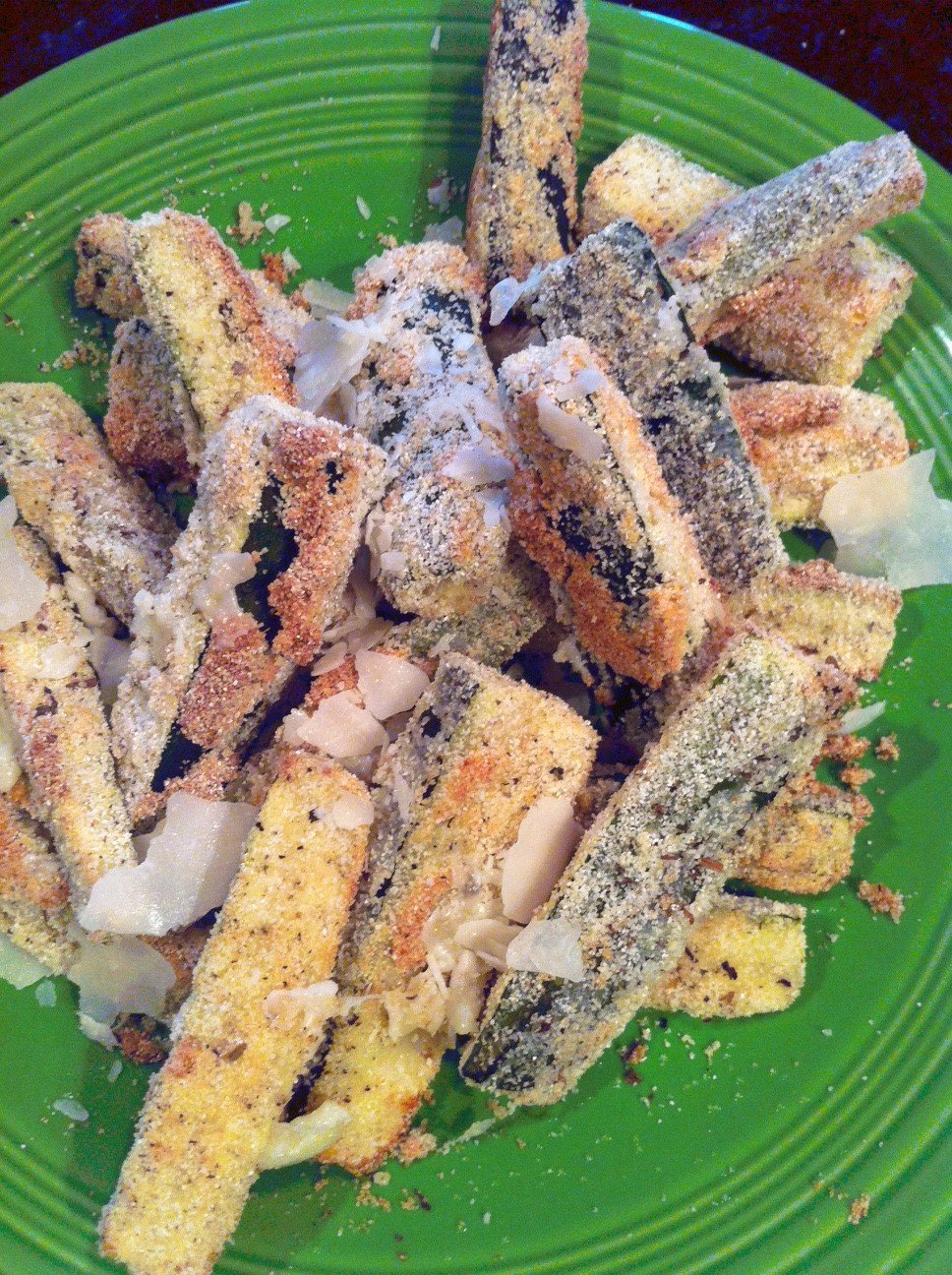 Who doesn't love a fry?  Next time you are craving a french fry, try these zucchini fries.  They are a favorite in my house & while the boys typically turn their noses up at Zucchini Squash, they welcome the veggie when I prepare it like this!
And while staying true to my extraordinary self — these make a divine appetizer when paired with a dipping sauce.  Chef Concetta's Gorgonzola Dip, Sriracha Mayo, Chipotle Ranch, Hoisin, Parmesean Asiago…. the options for the dipping sauce are endless.  And it's little touches like a great dipping sauce that will separate you from all the other home cooks you know.  Anyone can get online & regurgitate a recipe that has 5000+ reviews.  Don't be that cook.  Sure, read those recipes – I read them myself.  But only because I want to be inspired.  When I read a recipe, I think "how can I make this better?  what is missing?"  I challenge you to do the same.  Even with my recipes.
Ingredients
2

zucchini

cut into fry wedges

1

egg

1/3

cup

milk

1

cup

cornmeal

2

tbsp

garlic salt

1

tbsp

Italian seasoning

pepper

to taste
Instructions
Cut the zucchini into fries.

Beat together milk & egg. Dip fries & coat well with egg mixture.

Mix dry ingredients. Dip fries & coat well with corn meal mixture.

Align fries on a foil wrapped & sprayed cookie sheet or pan.

Zucchini Fries will be golden brown when finished. Sprinkle with parmesan cheese & serve warm.
Notes
If you do not have corn meal, you can use crushed corn flakes, bread crumbs, crushed saltines, or panko bread crumbs.  We like the corn meal because it is gluten free & offers a natural crunchy texture.  But like I said – read recipes to be inspired.  Feel free to change this up to make it your own!
xoxo Produce Mom