Foods For Gut Health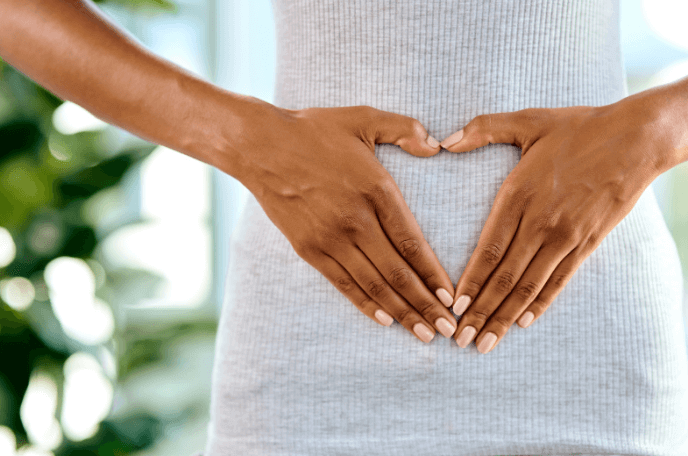 Gut health has become a popular topic over the past few years. Research continues to dive into the connections between gut health and other aspects of health. There are many different ways to improve our gut health. The strong connection between nutrition and improved digestion is why we at The Produce Moms have put together a list of foods for gut health.
What is gut health?
Gut health can be defined as the functioning of the gastrointestinal tract to help our bodies digest and absorb nutrients, boost immune health, create hormone balance, and promote mental health. Our gut houses trillions of bacteria, microorganisms and viruses which together make up the gut microbiome. The gut microbiome is a key influencer to our overall health.
What are good foods for gut health?
Creating a balanced plate filled with fruits, vegetables, fermented foods and probiotic-rich foods can help promote good gut health.
Vegetables
Vegetables play an important role in promoting good gut health. They are packed with fiber. Fiber is an indigestible nutrient naturally found in vegetables that serve as fuel for the microbiome. Current research is looking at the impact of fiber and the gut microbiome in diseases.
The recommended intake of dietary fiber is 25g for women and 38g for men daily. A great way to help meet these recommendations is by boosting your vegetable intake. In order to prevent abdominal discomfort, it is highly recommended that you gradually increase your daily intake of fiber and stay hydrated.
Ways to add high fiber vegetables to your plate: 
Broccoli – roast in the oven, grate for slaw, or chop for a salad topping
Brussels sprouts – bake in the oven, shred in a salad, or puree into a soup
Artichokes – cook in a crockpot, steam in an instant pot, or bake in the oven
Jicama – shred in a salad, add to a fruit salad, or bake into fries
Vegetable recipes: Roasted Broccoli with Tahini and Lemon, Roasted Brussels sprouts, Baked Stuffed Artichokes, Breakfast Salad with Tropical Avocado, Jicama, Mango and Cucumber Salad
Fruits
Fruits, like vegetables, are full of fiber to promote good gut bacteria. Fiber also helps to keep us full longer, slow the absorption of sugar and provide cardiovascular benefits.
There are so many great ways to incorporate fruits into your day. Fruits are very versatile. Add to breakfast, lunch, dinner and snacking occasions to boost your intake of fiber. Remember to gradually increase your daily intake of fiber and stay hydrated to prevent abdominal discomfort.
Ways to add high fiber fruits to your plate: 
Apples – grill for an appetizer, bake for a dessert or pack for a snack
Raspberries – blend into a smoothie, muddle into a cocktail/mocktail or puree into a jam
Blueberries – add to a fruit tray, incorporate into a muffin or add to a smoothie
Avocados – smash on top of toast, blend into a fruit smoothie or substitute for oil in baking
Bananas – add to a fruit salad, drizzle with dark chocolate, or dip in yogurt
Pears – bake into a dessert, add to a charcuterie board or use as a salad topping
Fruit Recipes: Spicy SweeTango Apple Sweet Potato Soup, No-Bake Raspberry & Dark Chocolate Energy Bites, Breakfast Banana Split with Naturipe Berries, Pear Quesadilla
Probiotic-rich Foods
Probiotic-rich foods have live organisms that populate the "good bacteria" in the gut. The good bacteria are responsible for a variety of health benefits like supporting the immune system, reducing gut inflammation and promoting digestion of nutrients. Current research is looking at the connection between probiotics, the gut microbiota and mental health.
As we already know, probiotics are found in many foods. Take a food first approach by incorporating a variety of probiotic-rich foods into your day. When selecting probiotic food sources, look for the words "raw", "active" and/or "live cultures" to ensure there are active probiotic strains within the product.
Ways to add probiotic-rich foods to your plate:
Yogurt – incorporate into smoothies, dips or marinades
Kefir – add to a smoothie, use in salad dressing or freeze for ice cream
Kombucha – create a cocktail/mocktail, use as a meat marinade or freeze for a popsicle
Miso – add to a salad dressing, use as a fish marinade or add to pasta sauce
Probiotic-rich food recipes: Banana Yogurt Pops, Dragon Fruit Yogurt Parfait, Cucumber Yogurt Dip, Mocktails with Benefits
Fermented Foods
Probiotic and fermented foods go hand-in-hand. Fermented foods with live cultures introduce good bacteria into the gut. However, it is important to remember that fermented foods and probiotics are not the same thing. Probiotics are "live organisms," however they are not found in all fermented foods.
The health benefits of fermented foods without live cultures are still under investigation. Research is being conducted to understand the fermentation process in relation to nutrition.
Ways to add fermented foods to your plate:
Kimchi – incorporate into a dumpling, mix with grains, slow cook with meat
Tempeh – add to a soup, create a sandwich, crumble on top of a salad
Sourdough Bread – broil with cheese, dip into olive oil or serve with a salad
Sauerkraut – serve on top of avocado toast, add to a taco, or add to a veggie salsa
Fermented food recipes: Spicy Sauerkraut, Frozen Kombucha Mango Margarita, Grilled Bread with Pesto, Burrata and Tomatoes (with sourdough bread)
Other Ways To Improve Digestive Health:
Manage stress
Get adequate sleep each night
Incorporate regular exercise into your routine
Stay hydrated throughout the day
Have additional questions regarding nutrition and gut health? Comment below!
Disclaimer: The health information shared by The Produce Moms is meant for education to inspire you and your family to eat more produce. Before making any lifestyle or diet changes, consult your physician.