Celebrate With Wada Farms — 80 Years of Sustainably Grown Potatoes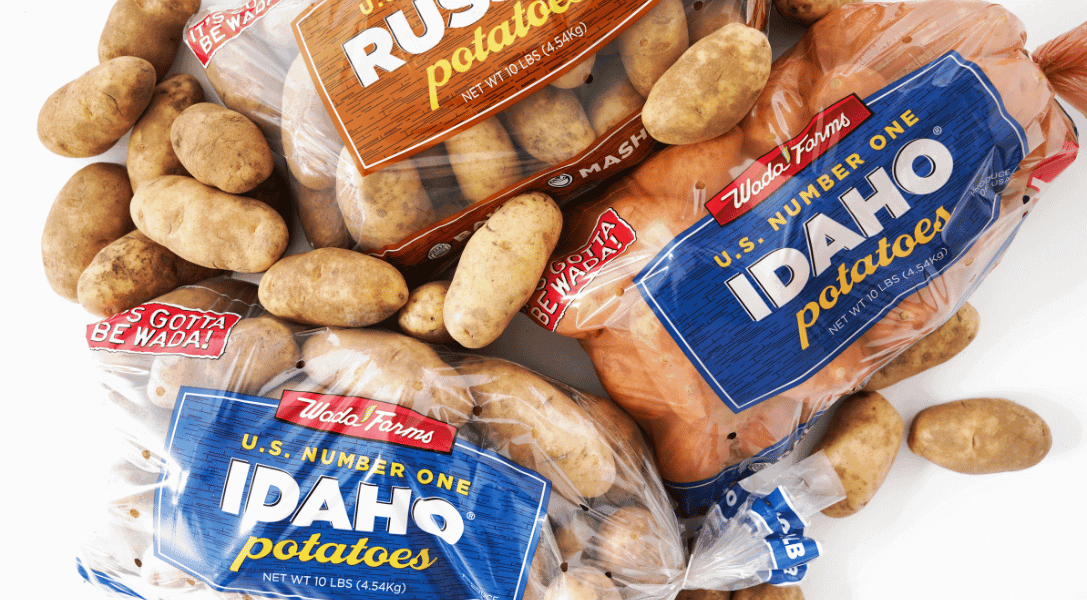 Ever heard of Wada Farms?
As a leader in the potato industry, chances are you've probably had their potatoes in your morning hash or your sweet potato casserole at Thanksgiving.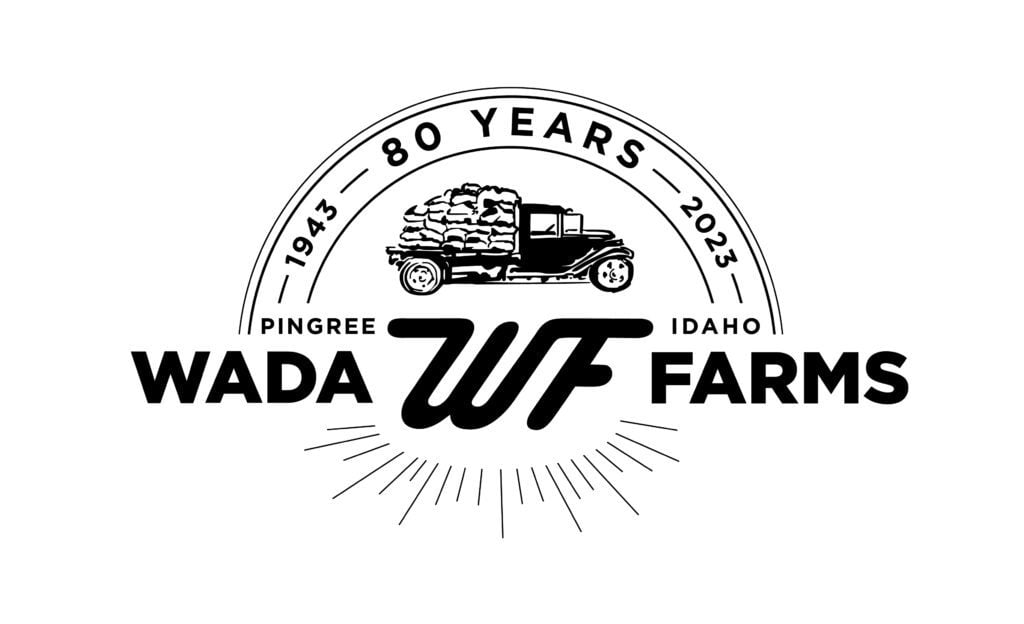 This post is sponsored by Wada Farms.
Wada Farms has been around for 80 years! It's because of their humble beginnings, sustainability practices, hard work, and dedication that they've been around for three generations.
But don't let the big name fool you. There's a rich family history behind the success that's brought Wada Farms to 80 years of serving you and your family with the best quality produce.
How Wada Farms Got Started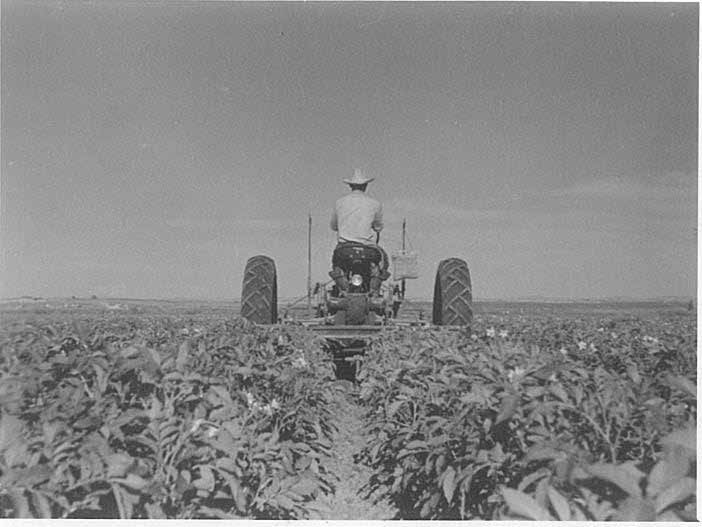 Frank Wada immigrated from Japan to California when he was 13 years old. When World War II broke out, Japanese Americans were forced to relocate. Frank and his wife, Agnus, moved inland to Pingree, Idaho, to avoid the internment camps.
Their goal was to grow high-quality, nutritious foods. In 1943, they produced their first crop on 160 acres of rented land. For the next 29 years, Frank's hard work and dedication landed him an expert in his field — especially with potatoes.
Frank's son, Albert, grew up working on the farm from an early age and took over when Frank retired. By that point, Wada Farms had grown to cover 400 acres. Today, it's a corporation that includes 30,000 irrigated acres over three counties in Southeast Idaho. Albert's dedication and innovation helped make their first packaging facility, truck fleet, and national marketing venture a reality.
In 2010, Albert felt it was time to hand the potato baton off to his oldest son Bryan, the current CEO. Wada Farms continues to be a leader in the potato industry with its high farming standards and leadership.
Rooted in Sustainability
Sustainability plays a major role in the quality of the potatoes, the work environment for the employees, the soil, and the health of the planet. Wada Farms works hard to thrive in each of these areas for a more sustainable future.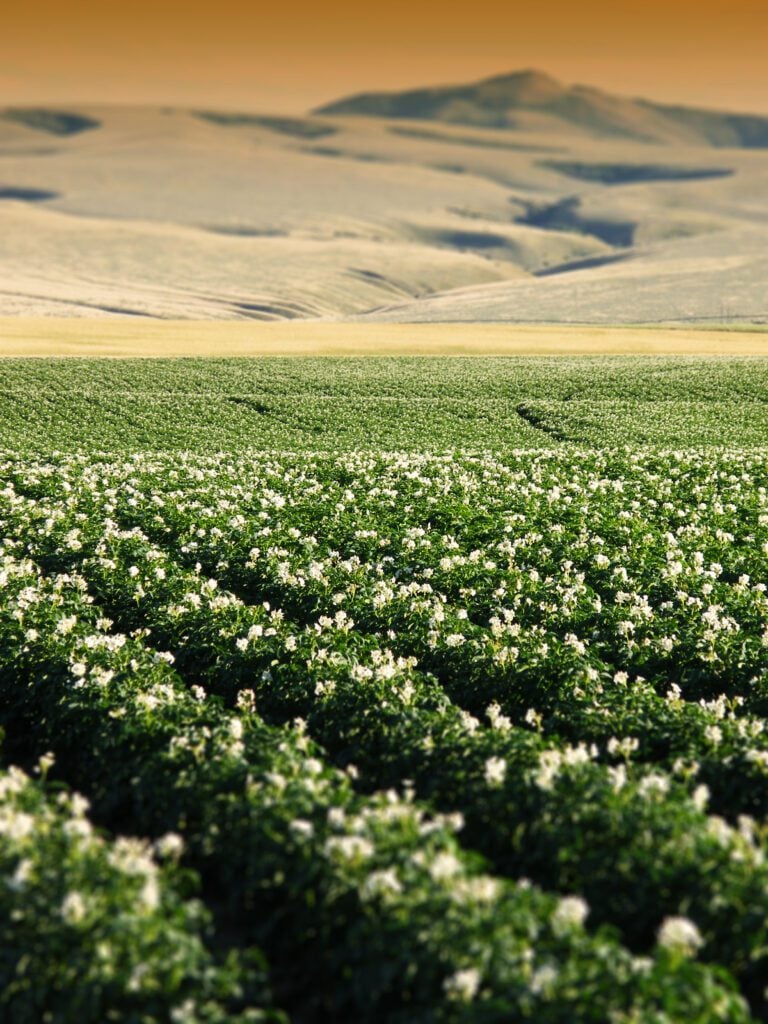 Traceability
Wada Farms grows and packs its potatoes, sweet potatoes, and onions. This makes it easy for them to trace where their produce comes from, how it's handled, and what conditions it's shipped from.
This ensures quality potatoes — from the soil they grew into the shelf you pick them up from — and every step in between. In addition to state and federal guidelines, Wada Farms also tests their produce along the process to meet the food safety standards they've put in place.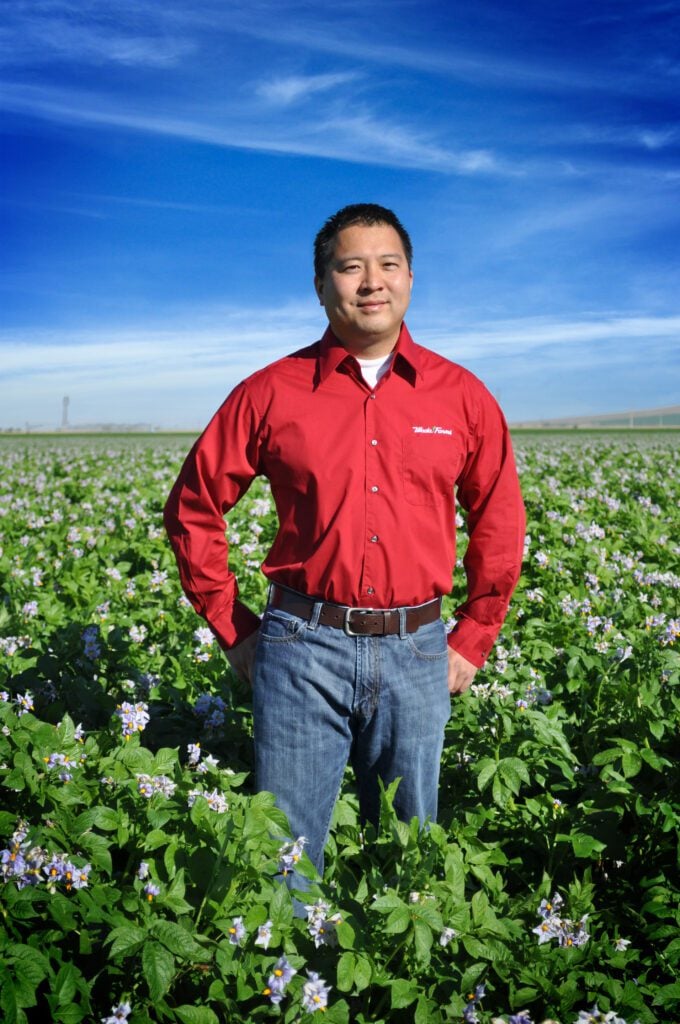 People
Most things you do in life come with risks, even our jobs. Bryan is committed to keeping the work environment safe for all of his workers every harvest season. He aims to make it through each harvest season with as few accidents as possible, taking precautions to meet that goal.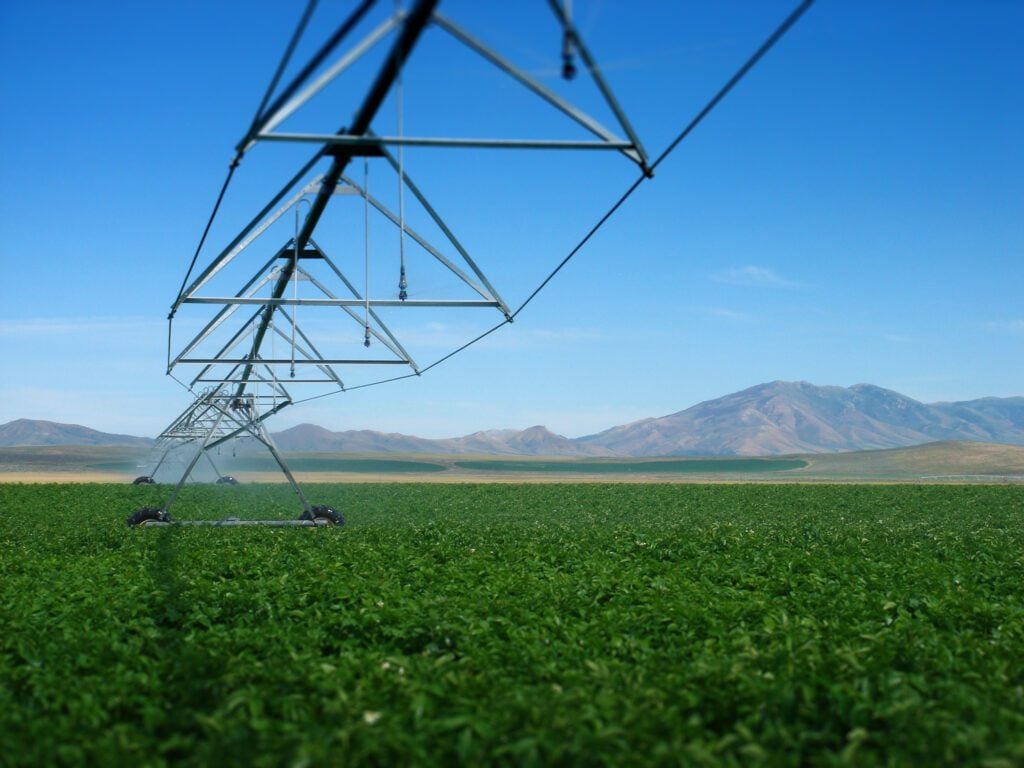 Land
With 30,000 acres, Wada Farms grows a lot of potatoes. To maximize the amount of produce and minimize the effects on the land, they've adopted regenerative agriculture to grow crops in harmony with the land they use. Different crops are planted on the same plot of land to keep the soil rich with nutrients. And that's one of the reasons why they're the leader of the pack… or should we say sack.
That's just three of the many ways Wada tries to do their part to commit to their vision of a strong agricultural future.
Find out more about Wada Farms from Bryan Wada himself.
How to Clean Potatoes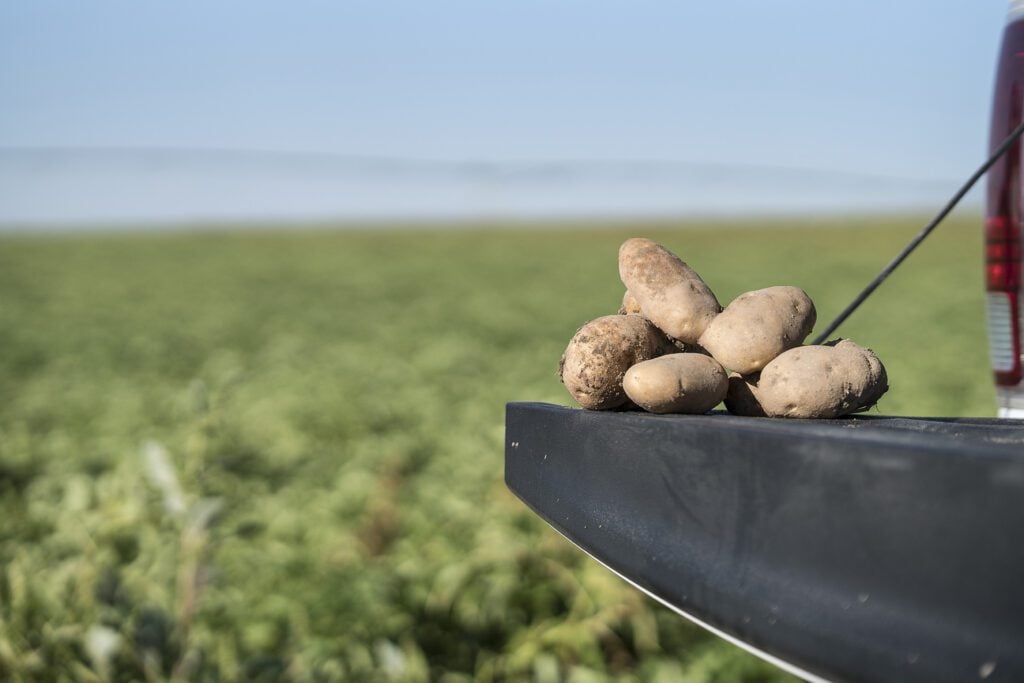 I know prepping food in advance can be a time saver. But Bryan says you should never wash your potatoes ahead of time. I know, kind of a bummer, but there's a method to the madness. Potatoes are grown in the ground, so they naturally have dirt on the skin when you buy them. The soil is a natural layer that protects the potatoes from elements in the environment.
Wait until you're ready to cook your potatoes — then wash them under running water. If you want to get every speck of dirt out of the divots, use a brush for a thorough cleaning.
How to Store Potatoes
Never store your potatoes in the fridge. Potatoes are starch, and cold temperatures can turn starch into sugar. When that happens, potatoes become sweeter and darker when you cook them.
Instead, store them in a dry, cool place like a cabinet or your pantry to avoid any light. Sunlight and the lights in your home can cause the skins to produce chlorophyll, and the potatoes will turn green and rot quicker.
Potatoes can last weeks when stored properly in a dark, cool spot.
A Variety of Produce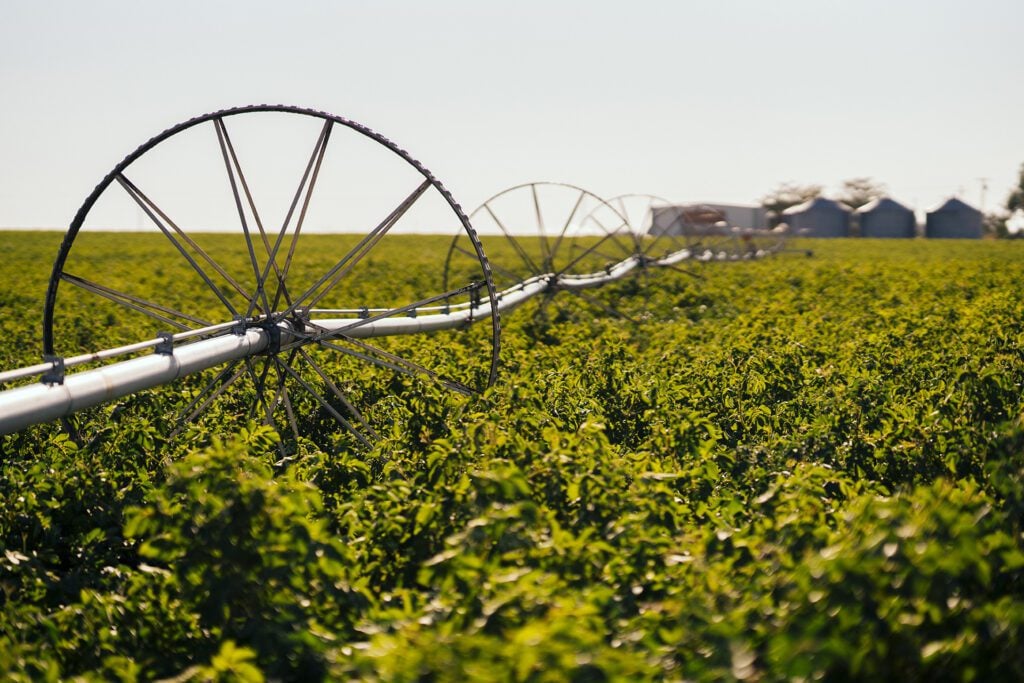 Remember we talked about crop rotation?
Although Wada Farms supplies American families nationwide with about 375 million pounds of potatoes each year — they grow more than just potatoes.
Here's some tasty produce you may have had before.
Potatoes — russet, red, gold, fingerling, and sweet
Onions — yellow, red, and white
Bare Beans — black, garbanzo, pinto, and red
Pumpkins — jack-o-lantern, pumpkin pies, ornamentals
Sweet Corn — bicolor (white and yellow), white, and yellow
Watermelon — small and large
Winter Hard Squash — butternut, spaghetti, and acorn
That's a lot of produce!
By partnering with a wide variety of farmers, Wada can continuously work toward their goal of sustainability and rotate their crops. That means you get the best out of their network of trustworthy farmers who care about the quality of your food.
Easy-Baker Potatoes
We partnered with Wada Farms to create Easy-Baker Potatoes that are microwave ready and cooked inside the packaging. The plastic is microwave safe, so all you have to do is heat them up. Pop these individually packed potatoes in the microwave for 6-8 minutes for a fluffy, warm, and comforting side to an easy weeknight dinner. Just remember they'll be hot after cooking, so be careful when you unwrap your potatoes.
Look for The Produce Moms logo and load your potatoes with veggies, fajitas, or Mexican street corn.
Why We Love Wada Farms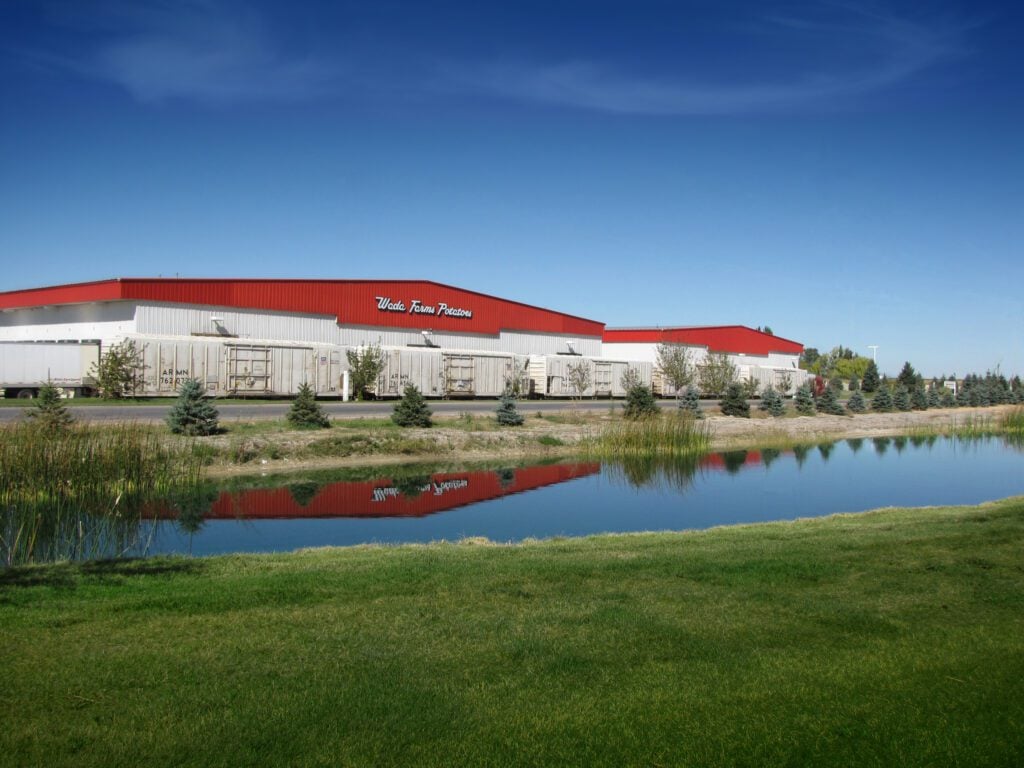 You might have noticed that we're big fans of Wada Farms. Even my boys think potatoes are the "perfect vegetable." And they are — especially when growers take extra care in the growing and shipping process. Wada even has an independent lab to test for pesticides and herbicides, triple wash their "cook in package" products, and climate-controlled shipping.
It's clear that Wada Farms is passionate about the potatoes they grow so you and your family can enjoy high-quality, nutritious, and tasty meals.
Related: The Magic Gold Potatoes
Celebrate With Wada Farms Potatoes
Pork, Sweet Potato, and Apple Sheet Pan
Sweet Potato And Black Bean Burrito