Introducing The Produce Moms Easy-Baker Potatoes from Wada Farms
Nov 04, 2021, Updated Aug 04, 2022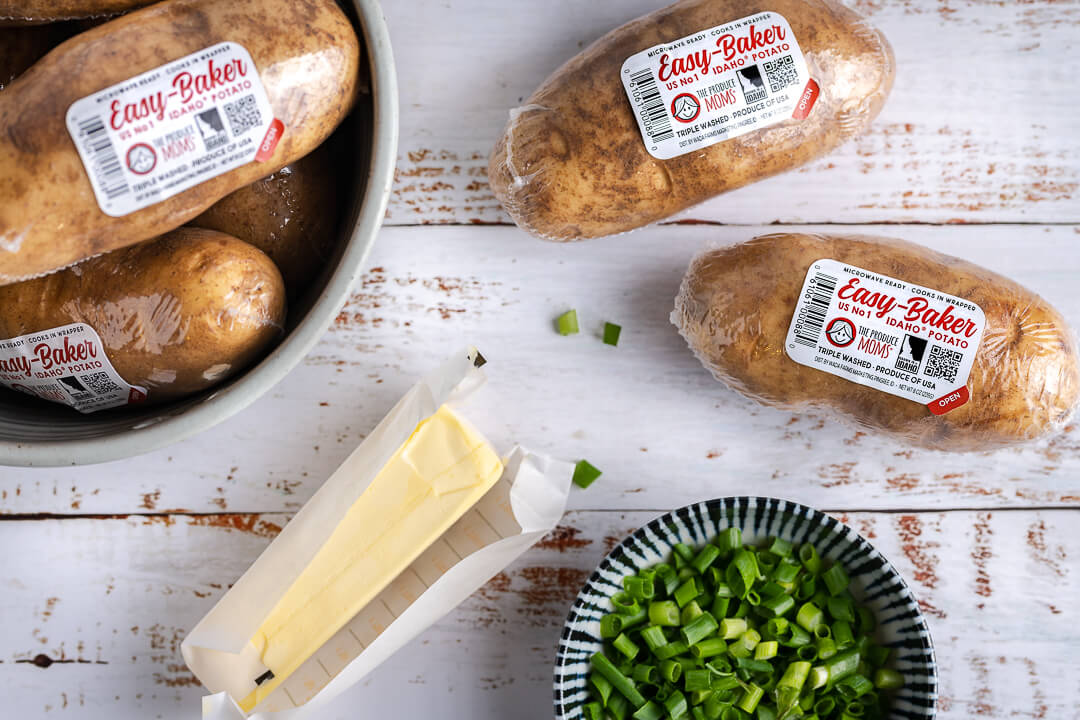 This post is sponsored by Wada Farms.
The Produce Moms mission has always been to help you feed your family more fresh produce. Now, our partnership with Wada Farms has enabled us to fulfill that mission better than ever! We're thrilled to introduce Easy-Baker Potatoes, delicious, microwavable potatoes featuring dynamic digital content from The Produce Moms.
Baked Potatoes Have Never Been Easier
From delicious, accessible recipes to selection and storage instructions, we want to make it easier than ever for you to find the perfect fruits and veggies to add to your meals. Easy-Baker Potatoes do just that: pop one in the microwave and you'll have a fluffy baked potato in just minutes!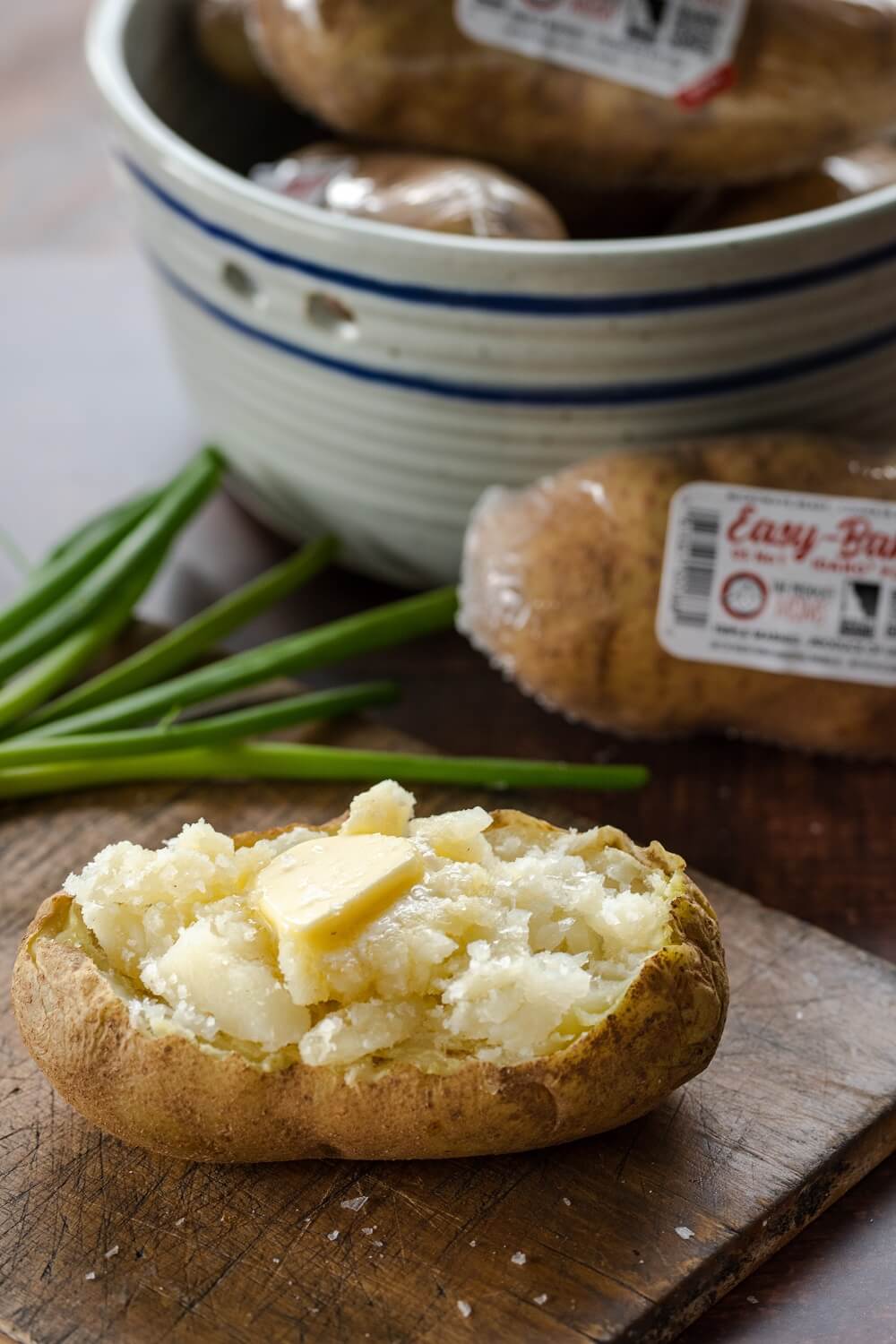 These flavorful spuds are grown in rich Idaho soil. When you pick up The Produce Moms X Wada Farms Easy-Baker Potatoes at your local grocery store, they've been triple-washed and are ready to eat. If you're short on time but not on standards, these quality potatoes are exactly what you're looking for.
To make Easy-Baker Potatoes, simply put them in the microwave – that's it! Each potato is individually sealed in microwave-ready plastic, which ensures that it cooks through for an irresistibly fluffy texture. Cook your potato on high for 6 to 8 minutes, then remove and peel off the plastic wrap. Be careful, the potato will be hot. Now you're ready to serve it alongside your family's favorite baked potato toppings!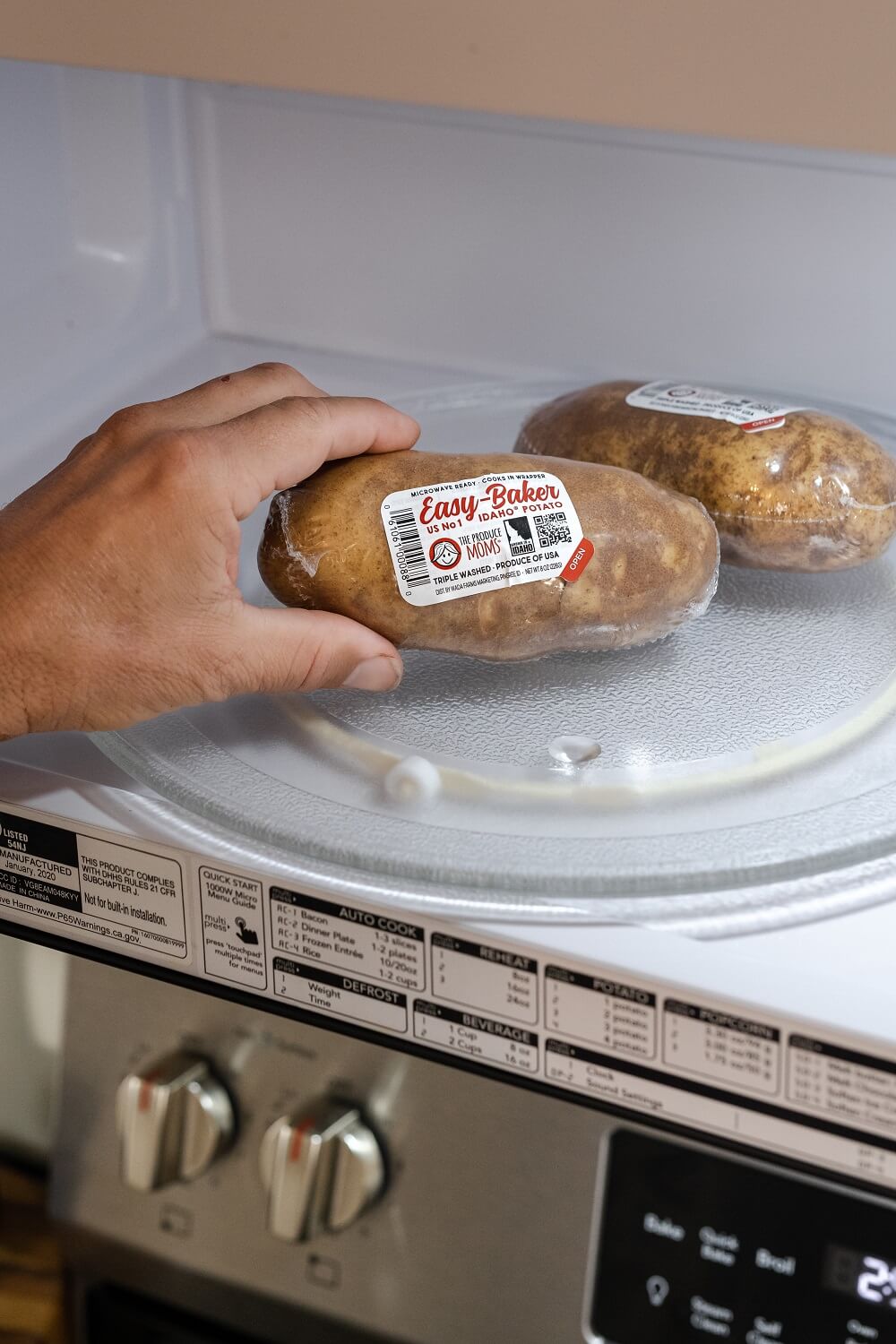 Memorable Meals with Easy-Baker Potatoes
Want to make some Easy-Baker Potatoes for your next dinner? Just look for The Produce Moms label in your local grocery store! Our co-branded label also includes a QR code that gives you access to a unique digital content fully focused on potatoes. Scan it, and we'll show you some creative ways to enjoy your baked potatoes.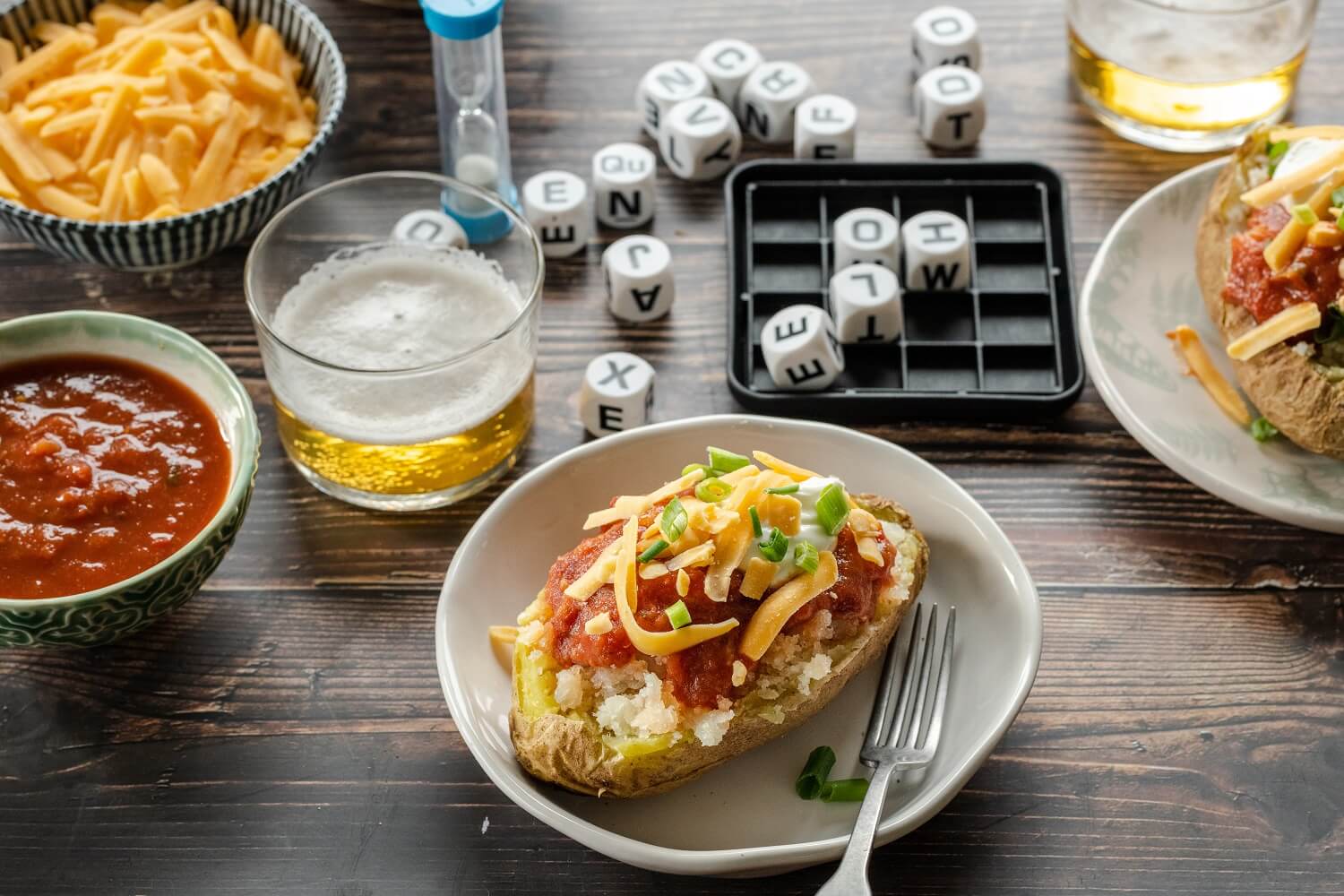 We had the privilege to partner with Wada Farms to bring you these incredible potatoes, and we wouldn't choose any other tubers! Wada Farms has been sprouting spuds since 1943 and is one of America's largest suppliers of fresh potatoes, sweet potatoes, and onions. Decades of experience and responsible, sustainable growing practices help them bring the tastiest potatoes to market.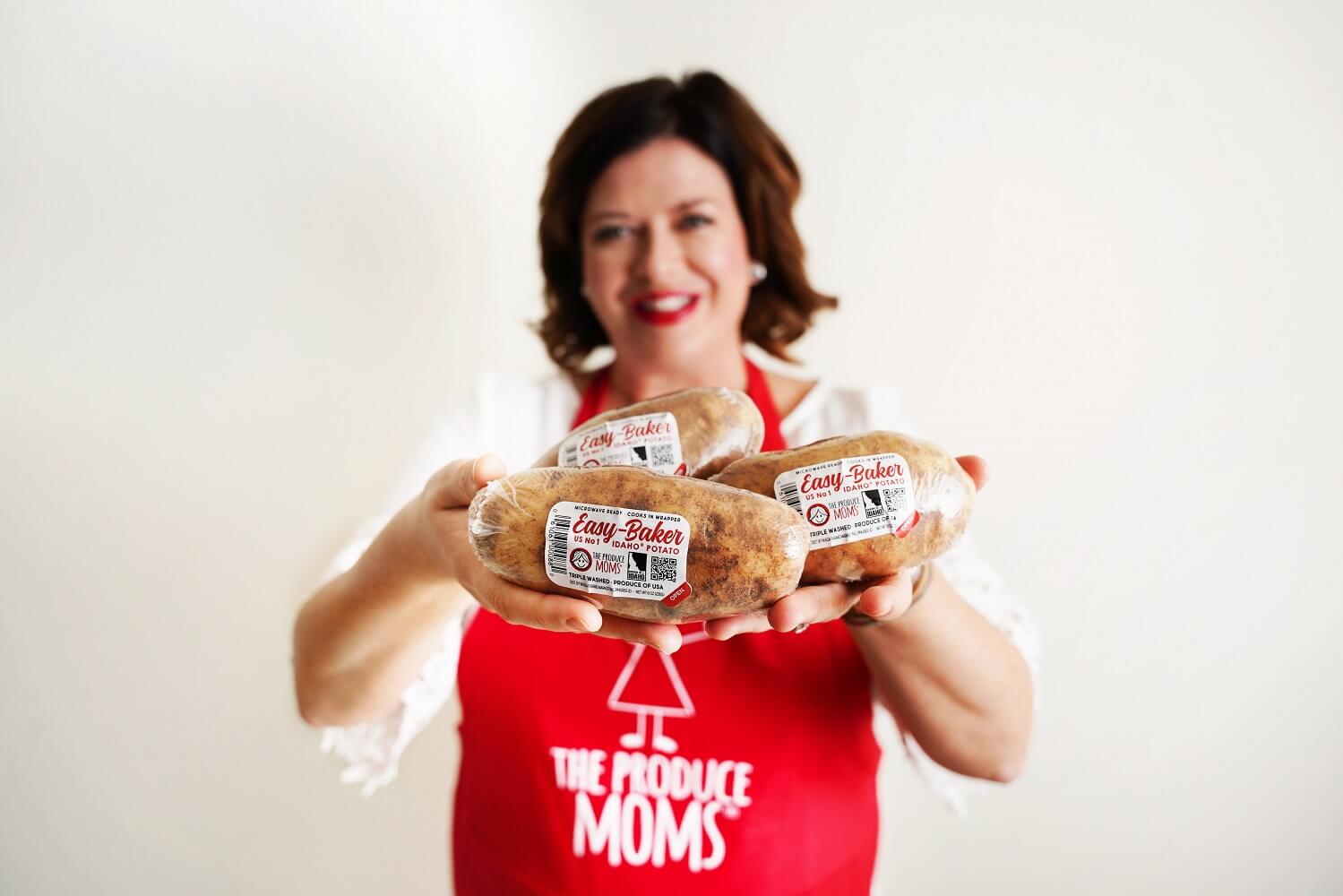 How will you enjoy your Easy-Baker Potatoes? Do you have a favorite topping for your baked potatoes or a dish you love to serve them with? Tell us about it in the comments below and look for Wada Farms Easy-Baker Potatoes in Wal-Mart and other grocery stores near you!