Nacho Bar
Apr 25, 2023, Updated May 08, 2023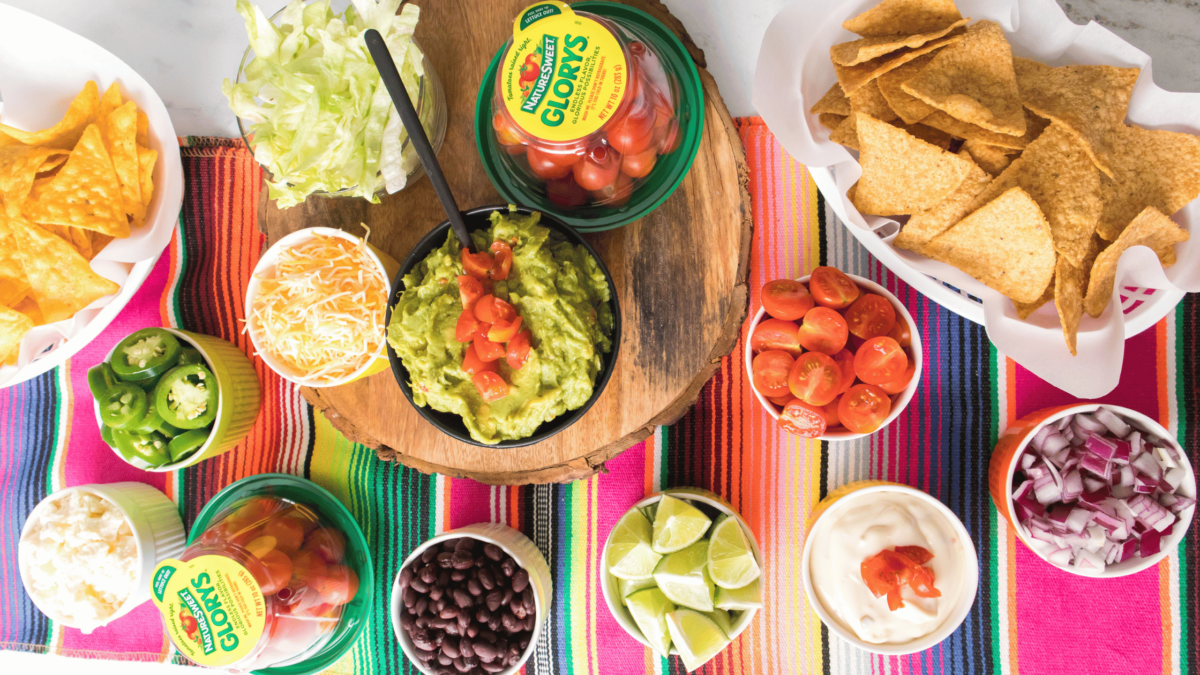 Whether you are celebrating Cinco de Mayo, a birthday or entertaining friends and family, having a Nacho Bar is a great way to entertain guests. Have you ever met anyone who doesn't like nachos?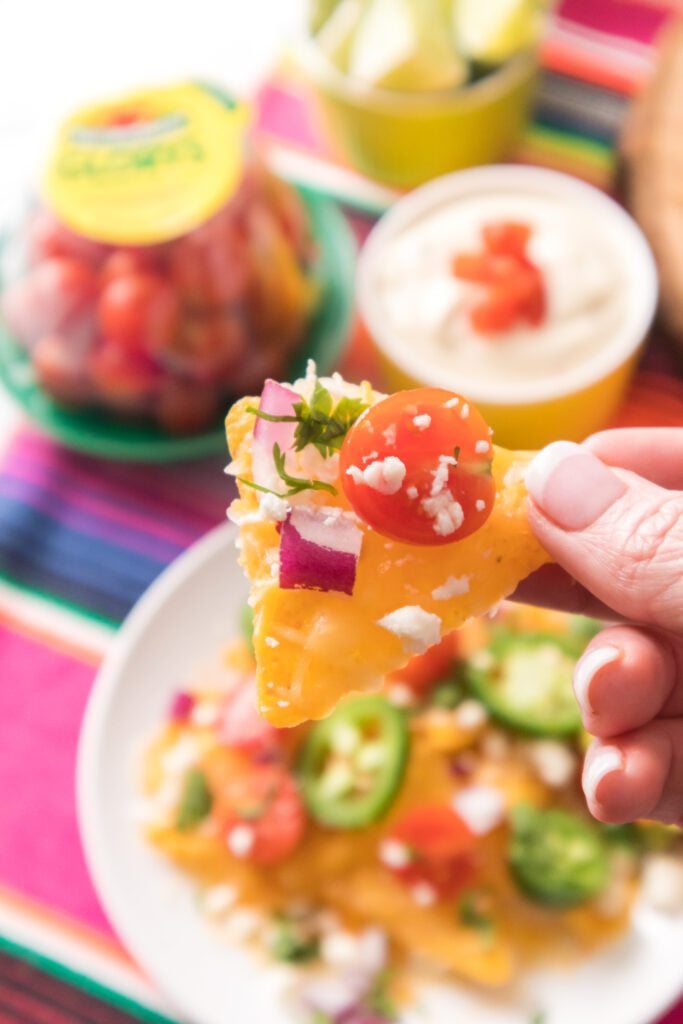 This post is sponsored by our brand partners, NatureSweet®.
We love this easy-to-serve nacho bar idea for a party or events. Guests can serve themselves with a variety of toppings.
There's no right or wrong answer for the toppings that you set out for your guests. We just suggest that you don't skip the NatureSweet® tomatoes, because they do things right from the ground up!
Related: Behind the Tomatoes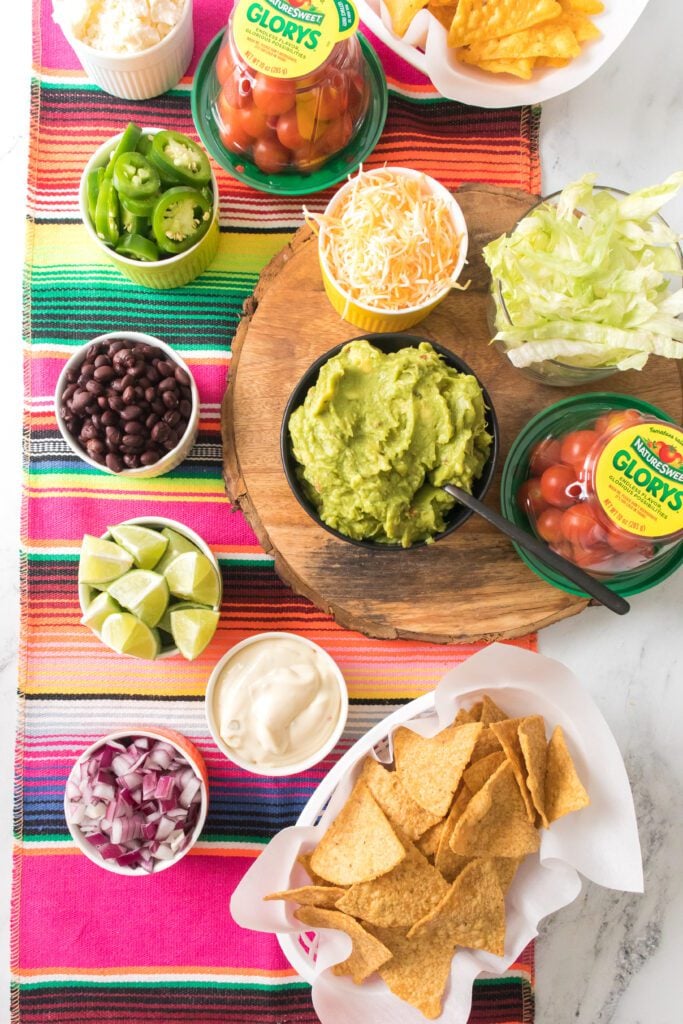 Nacho Bar Topping Ideas:
NatureSweet Glory® Tomatoes
Green Onion
Red Onion
Jalapenos
Queso Fresco
Cilantro
Queso dip
Guacamole
Black Beans
Sour Cream
Mexican style crema
Chips: a Variety of chips work best: Tortilla, Salted, Lime, Black Bean and Sweet Potato chips are some of our favorites!
Limes
Shredded Mexican style cheese
Lettuce
Taco Meat and/or Shredded Chicken with Fajita Seasoning
Salsa
Refried Beans
How to Make a Nacho Bar
To make the table setting fun, we added a fiesta-style Table Runner and ramekins with fun fiesta-inspired colors! When setting up the nacho bar, we try to include different textures and layers so that it is visually appealing to the eye. Afterall, we eat with our eyes first!
Everyone loved this nacho bar idea! Each guest raved about being able to make their own nachos to their liking. And everyone loved all the fresh ingredients, which makes us feel less guilty about eating nachos.
How to Serve Nachos
We served our nachos on white round plates. If you are going to have a lot of guests and don't want all the clean up, we suggest either strong paper plates or even cute boats that guests can build their nachos in.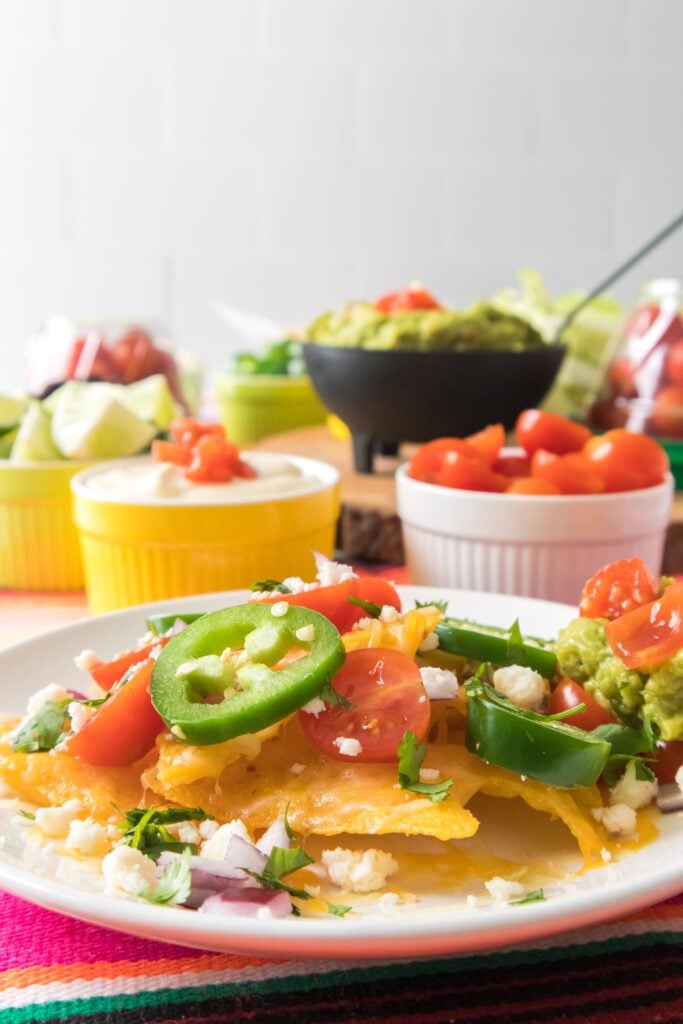 Adult Beverages to Serve with a Nacho Bar
If you are looking to add an adult beverage to serve alongside the nacho bar try our Watermelon Basil Margarita, the Raspberry Margarita or Strawberry Grapefruit Margarita recipes! They are sure to impress your guests.
A few more Bar Ideas:
Why We Love NatureSweet® Tomatoes
Besides growing the sweetest, juiciest tomatoes, NatureSweet is non-GMO, fair trade certified, and farmworker assured. They're so confident in the fresh produce that they grow for you that they include a QR code on the bottom of each package so you can trace your produce back to the greenhouse they were raised in. With so many vitamins and minerals and great care to nurture your tomatoes to sweet ripeness, Glorys® are a key ingredient for any nacho bar (and much more)!
More NatureSweet® Recipes