Tropical Fruit Charcuterie Board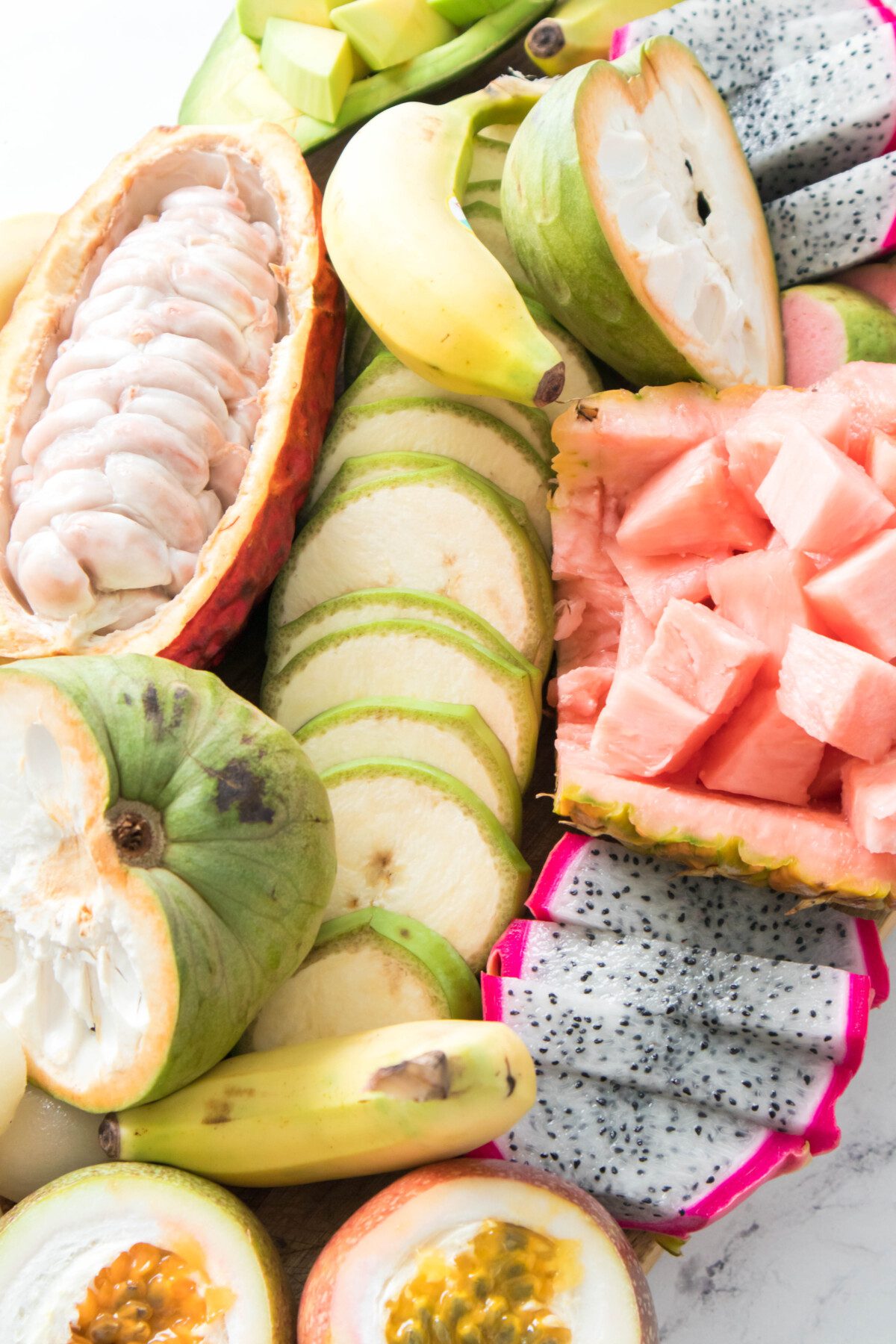 We all need to eat healthier, right?!? Why not celebrate your next festivities with this fun Tropical Fruit Charcuterie Board! Oh and all of these items can be delivered to your door!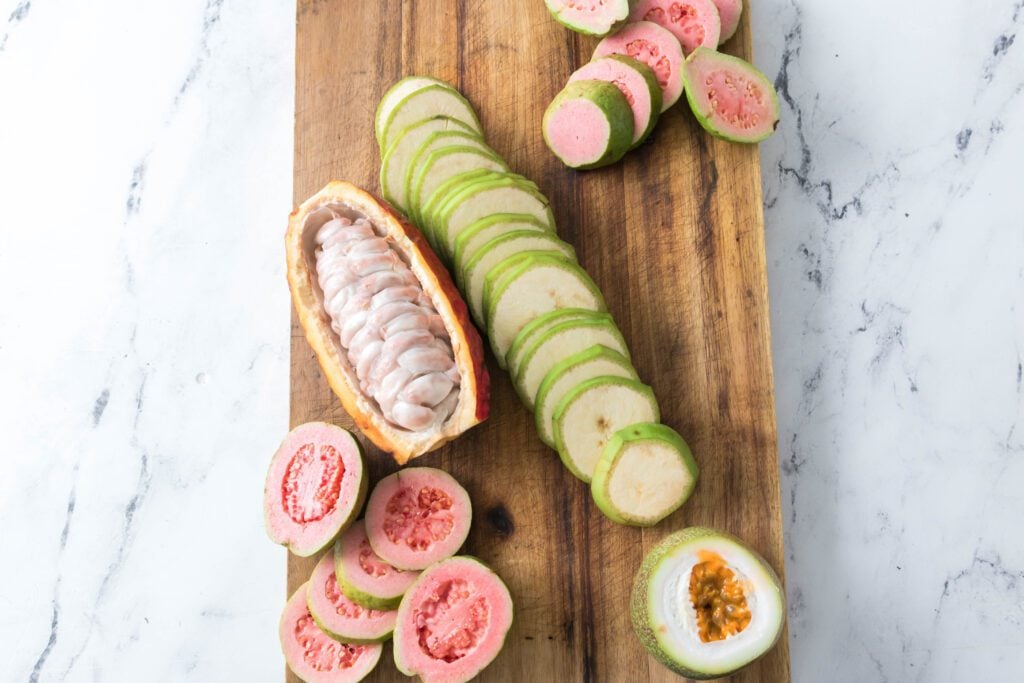 This post is sponsored by Tropical Fruit Box.
What to put on a charcuterie board?
For this Tropical Fruit Charcuterie Board we are adding produce that was delivered to my doorstep by Tropical Fruit Box. You can receive the Tropical Fruit Taste the Exotic Fruit box like I did or you can order what your family loves. Either way, make sure to get the Pink Pineapple. It's heaven!
What does 'charcuterie' actually mean?
Stay with me on this one. The term charcuterie is a French word that is used to describe or include any meats that are smoked, cured or otherwise cooked. Like salami, pepperoni, ham, etc. However, over the past few years fellow food bloggers and restaurants have developed a charcuterie board that often has these dried meats on it. There's other ways to create boards like our
Christmas Charcuterie Board
!
What is a charcuterie board?
On a typical charcuterie board you will often find a selection of meats, filled in with fruit, nuts, crackers, etc. to fill the board in.
What to serve with a charcuterie board?
Think finger foods. A charcuterie board is meant to be small edible foods that guests can simply pick up off the board and serve themselves.
If you are hosting a party try doing a Charcuterie Board theme! Some ideas for other boards to serve along this Tropical Fruit Charcuterie Board are:
Meat & Cheese Charcuterie Board the traditional way to go
Hot Chocolate Charcuterie Board filled with mini marshmallows, peppermints, chocolate covered pretzel sticks, hot cocoa bombs
Jarcuteries are mini mason jars with nuts, dried fruit meats and cheeses
Veggie Charcuterie Board filled with veggies and different dips like hummus, ranch and bleu cheese
The options are limitless and left to your imagination!
How do I make a Tropical Fruit Charcuterie Board?
First, start out with a clean flat cutting board or something similar.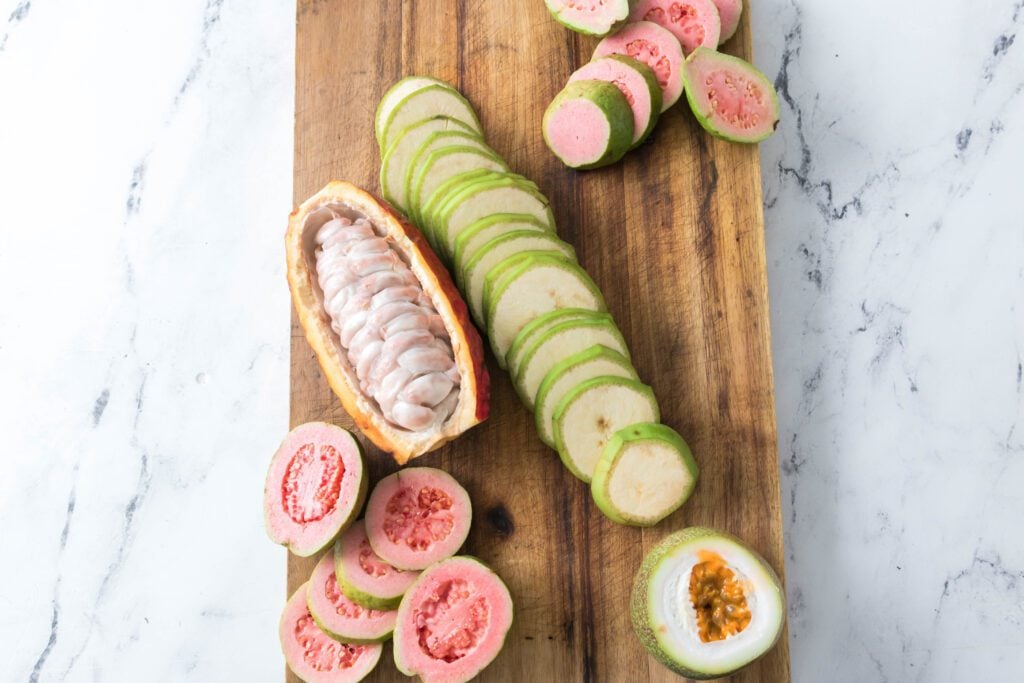 When I am building out a charcuterie board I like to start with the larger pieces that I am using. Try to visually balance out the board with your eyes.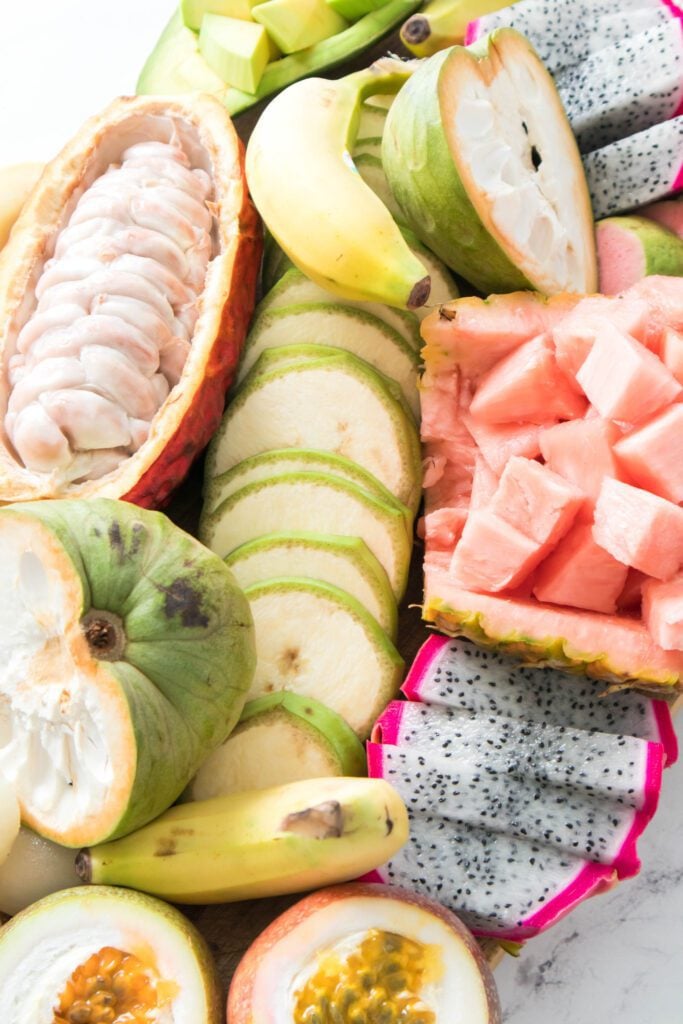 Once the larger pieces of fruit have been placed fill it in with the smaller items. If you look at the image above you can see the beautiful Pink Pineapple. I cut it into bite sized pieces and served it back in the shell of the pineapple for presentation.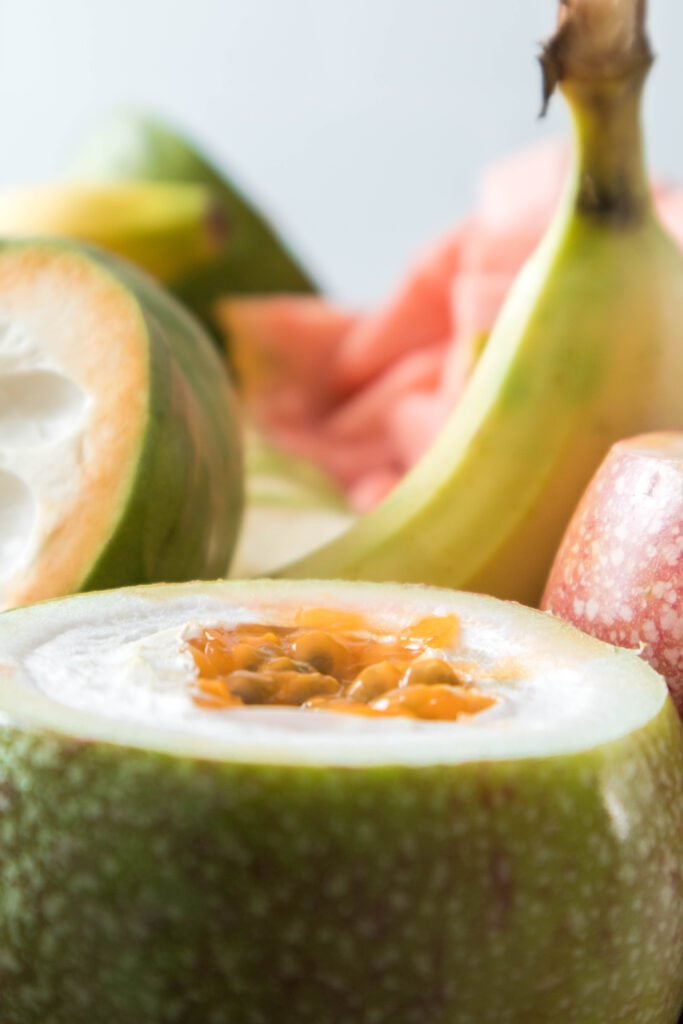 Remember when serving a charcuterie board, you want your guests to serve themselves. You should cut the fruit as it's intended to be eaten. You may want to serve with toothpicks, serving spoons and forks.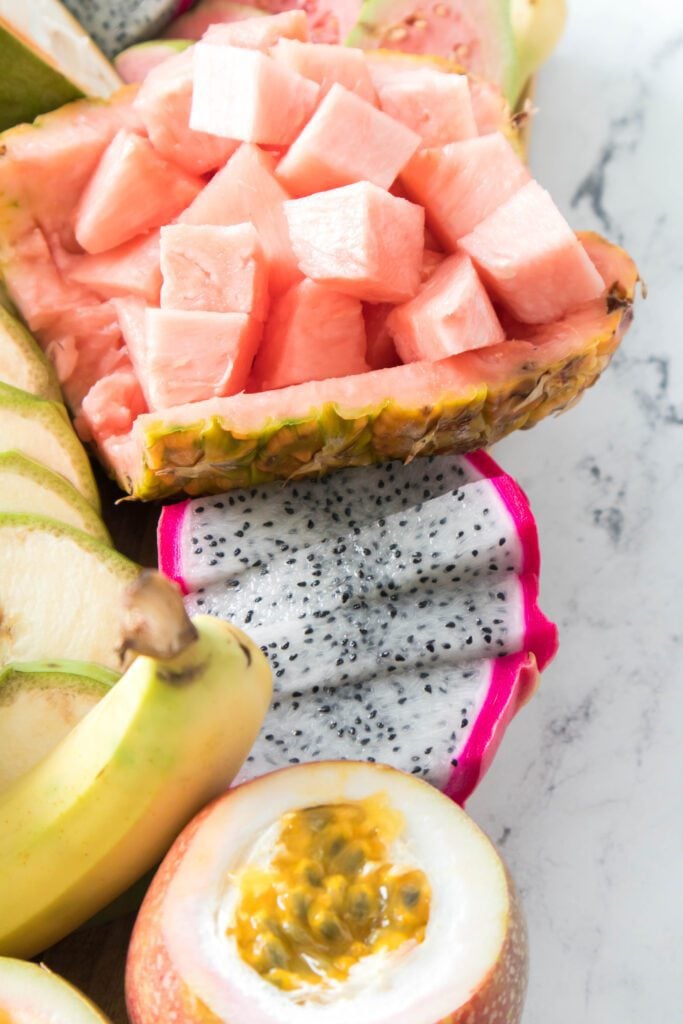 We can't wait for you to share with us the Tropical Fruit Charcuterie Board that you create! Share your Charcuterie Board creations with us on Instagram @theproducemoms!
More Unique Charcuterie Board Ideas
Tomato, Herb and Ricotta Board
Mushroom and Onion Butter Board