Tropical Avocados 101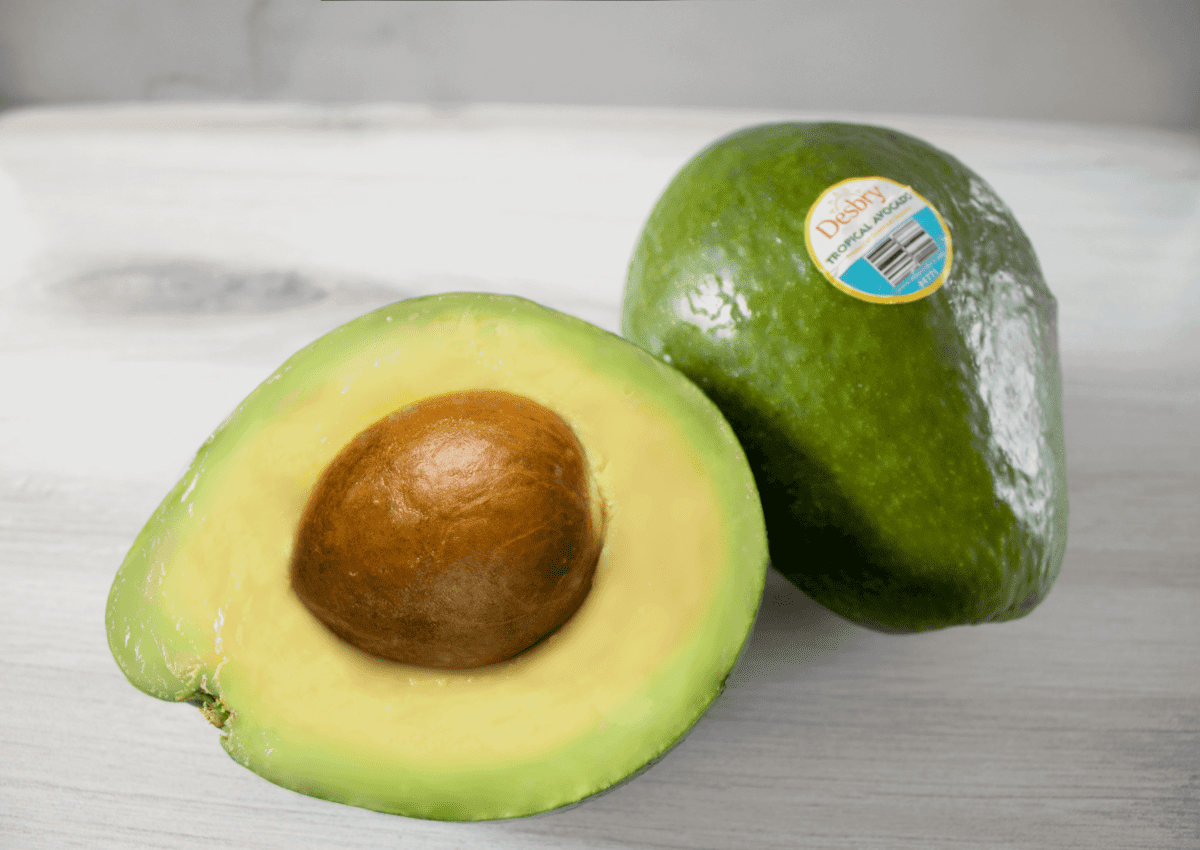 Avocados: what's not to love about them? Avocados are perfect on a sandwich, they're the best friend to toast, you can improve any salad with diced avocado, or you just cut them up and eat them with a spoon! You might be surprised to learn that they are, in fact, a fruit — and like some of your other favorite fruits, there is more than one variety of avocado. If you're an avocado aficionado, Tropical Avocados are the perfect addition to a tasty, health-conscious diet!
What is Tropical Avocado?
Tropical Avocados are naturally double or triple the size of typical avocados, meaning you'll be able to scoop more value out of each one. It also means less peeling and slicing, which equals less time prepping and more time enjoying. They boast a slightly lower fat content (10.06 grams per serving), which gives them a lighter, sturdier texture, making them great for slicing and dicing. Use them in salads, cakes, sandwiches, and wraps, sushi, as a fresh topping, or mix them up in smoothies, ceviche, or pico de gallo.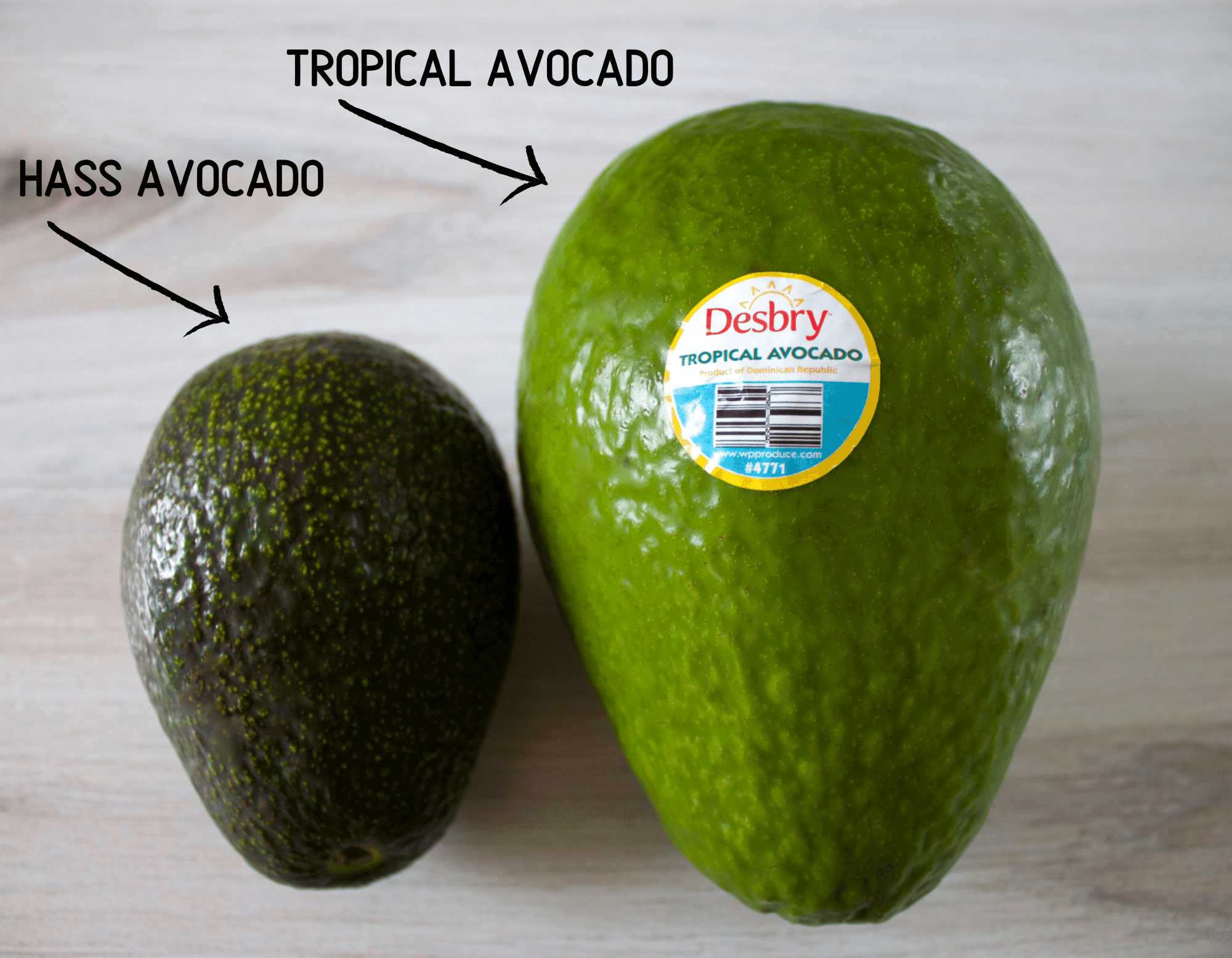 We are always trying to eliminate food waste in our homes. One thing we know you will love is that Tropical Avocados are naturally slow-to-brown. They take longer to oxidize once they've been sliced, staying fresh and green for hours or, if refrigerated, even until the next day!
As the name suggests, Tropical Avocados thrive in the warm, humid climate of the Caribbean, with the majority of the harvest coming from the Dominican Republic, and certain parts of Florida.
They have a skin that stays bright green even when they're ripe. And while you can find them at your local grocery store year-round, you'll find that they have the best flavor and quality from mid-October through mid-May.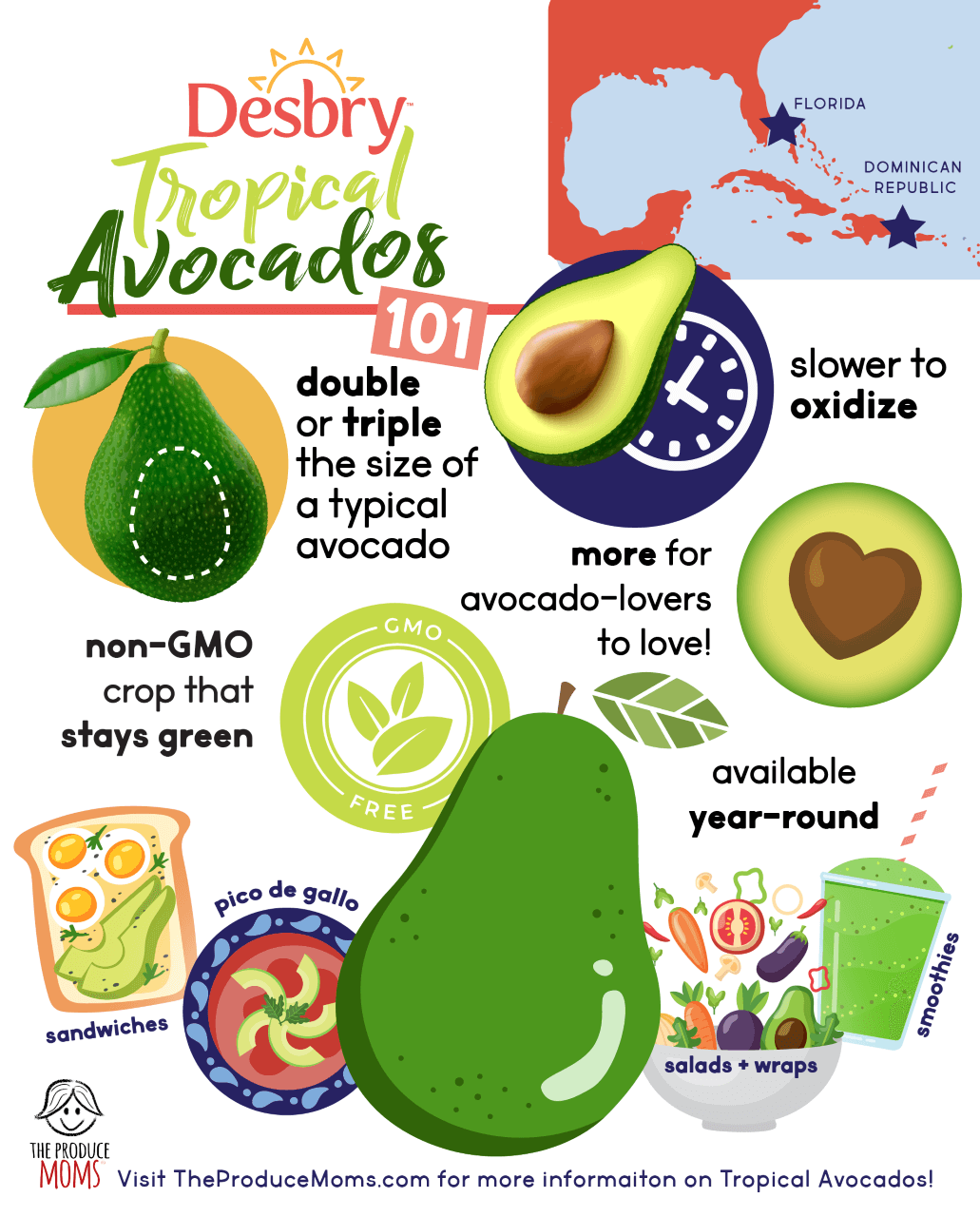 Fun facts
– Tropical avocados are known for their rich, creamy texture and nutty, buttery flavor. They are used in many dishes, from salads to guacamole.
– Unlike others, these have a distinctive pebbly, rough, dark green or purplish-black skin when ripe.
– Typically a variety of avocados called "Hass" avocados, they are the most common type of avocados found in many parts of the world.
– Tropical avocados originated in Southern California, but they are now grown in various tropical and subtropical regions worldwide.
How to select them
To choose, look for one that's smooth and mostly free of blemishes. It doesn't have to be perfect! Small blemishes or scarring don't indicate that the fruit will be bruised on the inside. Give the avocado a gentle squeeze — if it's ripe, it will be slightly soft.
Tropical avocados ripen after they are harvested. They go from being firm to slightly yielding when ripe, and their skin darkens in color, so depending on how soon you plan to use them, look at the color and how soft they are to select them.
How to store Tropical Avocados
Store them in the crisper of your refrigerator for up to three days to prolong their shelf life. Remember that avocados ripen at room temperature, so take them out of the fridge and keep them on your counter until they're soft to the touch.
To slow down the ripening process, you can place them in a paper bag with a banana or apple. Once ripe, store them in the refrigerator to extend their shelf life.
Recipes featuring Tropical Avocado
Once they're ripe, they're ready for slicing and dicing. To help inspire you to bring them into your regular diet, we've put together a few recipes that are perfect for tropical avocados.
Shrimp Tacos with Tropical Avocado Salsa Verde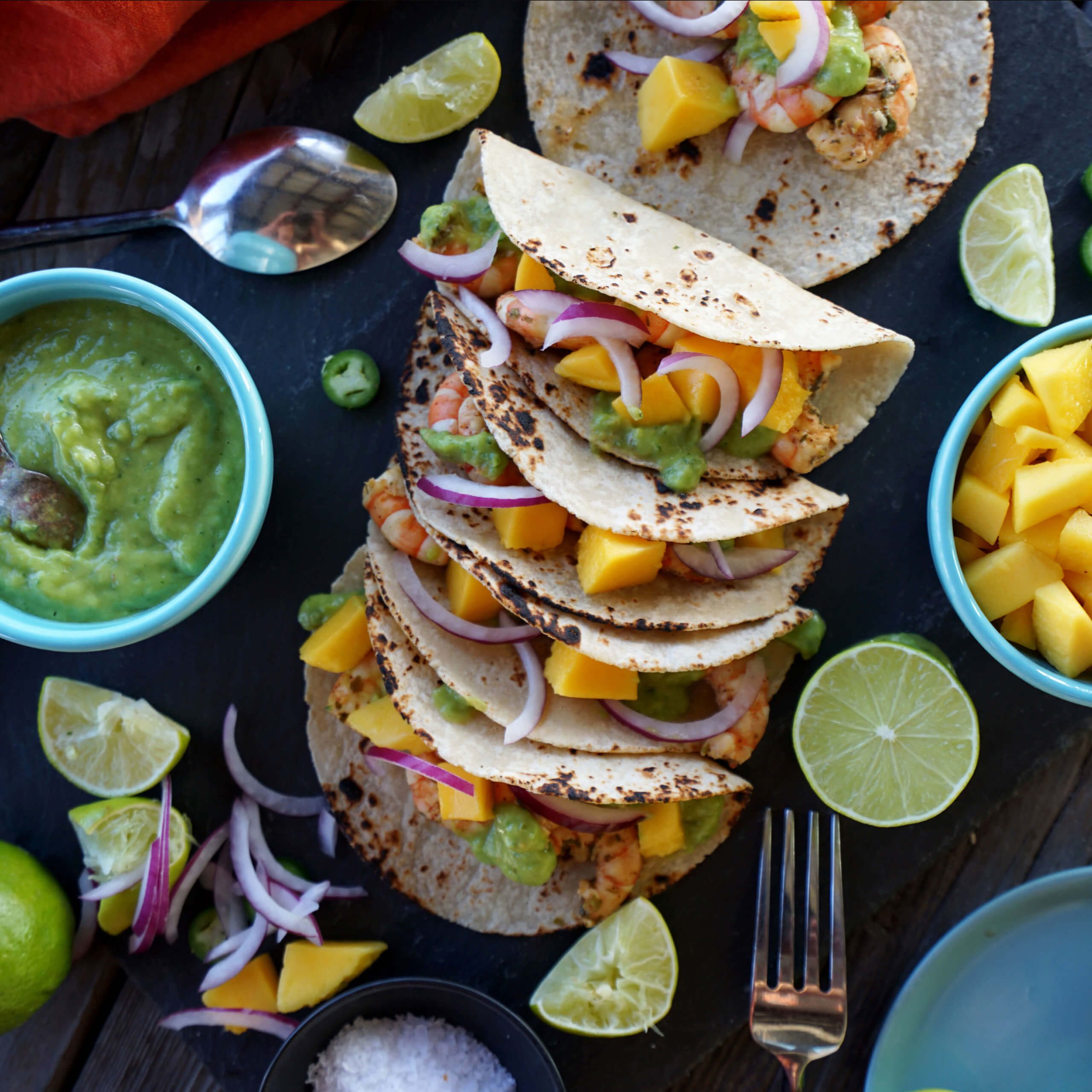 Thai Steak Noodle Salad with Tropical Avocado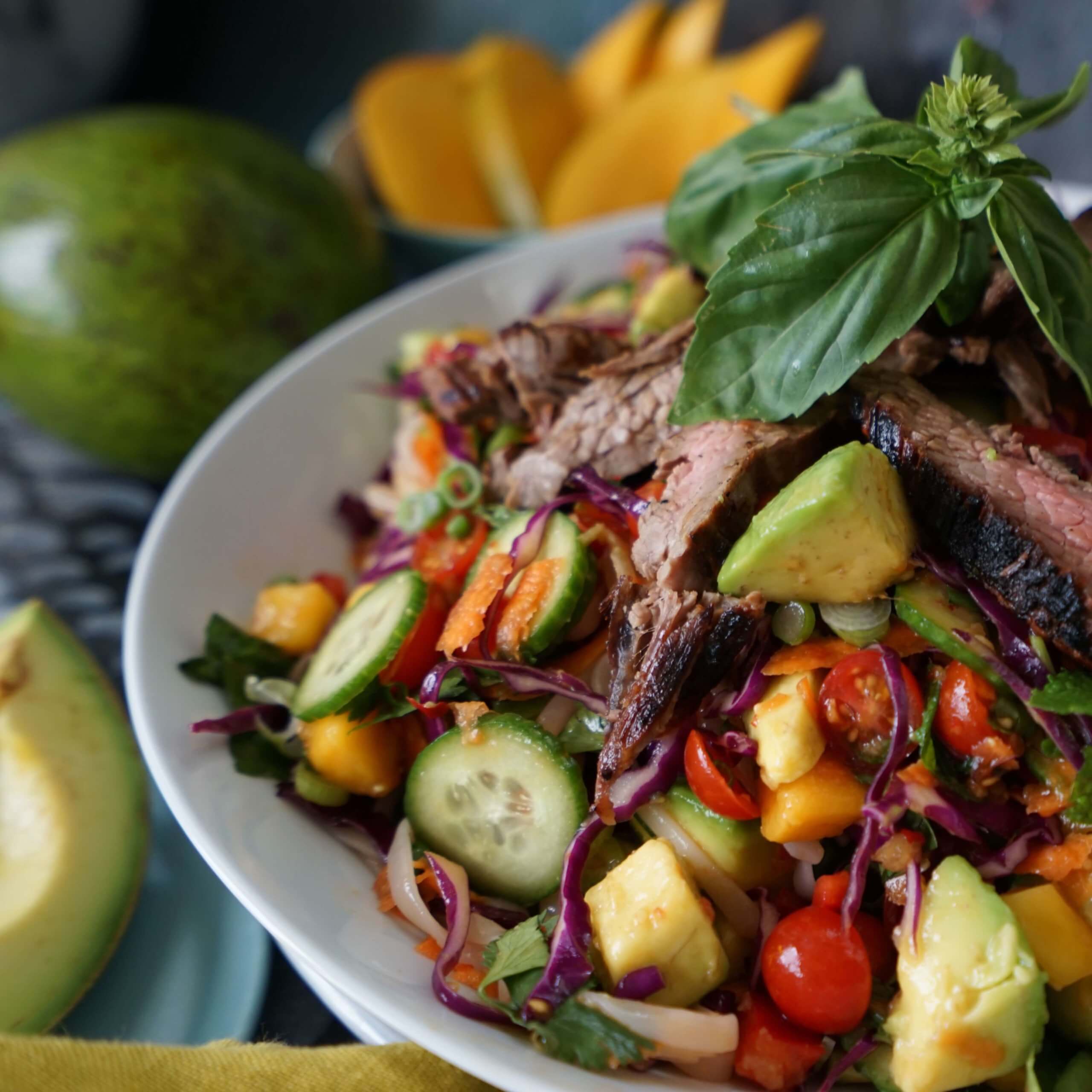 Tropical Avocado Pico de Gallo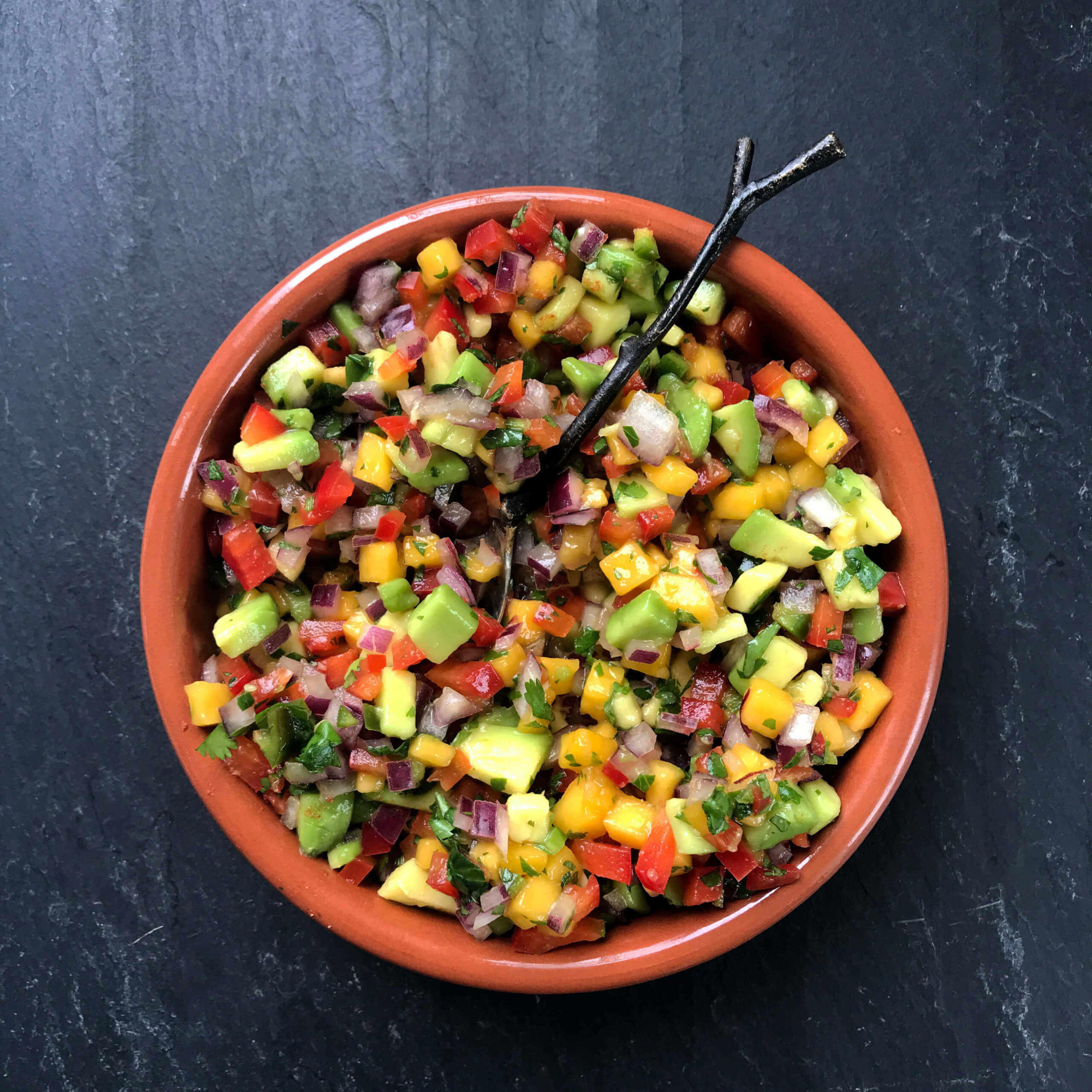 Tropical Avocado Activity Sheet
Kids love Tropical Avocados! Get them excited to give them a try with this fun activity sheet!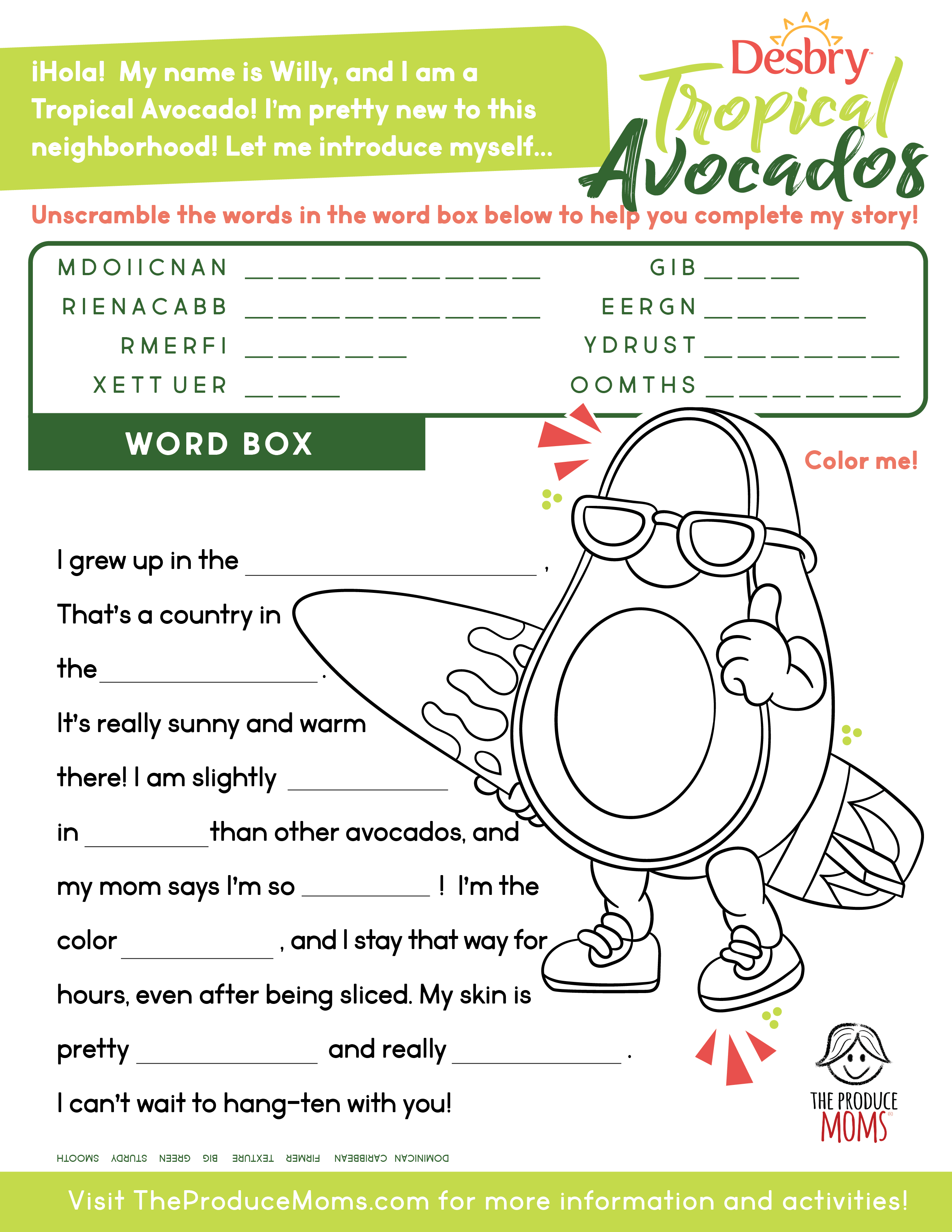 Tropical Avocados are popular in the United States, especially Florida, and throughout the Caribbean. We think it's time that avocado-lovers everywhere become familiar with this tropical treat.
Add Tropical Avocados to your next grocery order, then share the ways you enjoy them with the hashtag #tropicalavocados. Tag us in your foodie photos on Instagram @theproducemoms.