Sushi Rice Balls with Avocado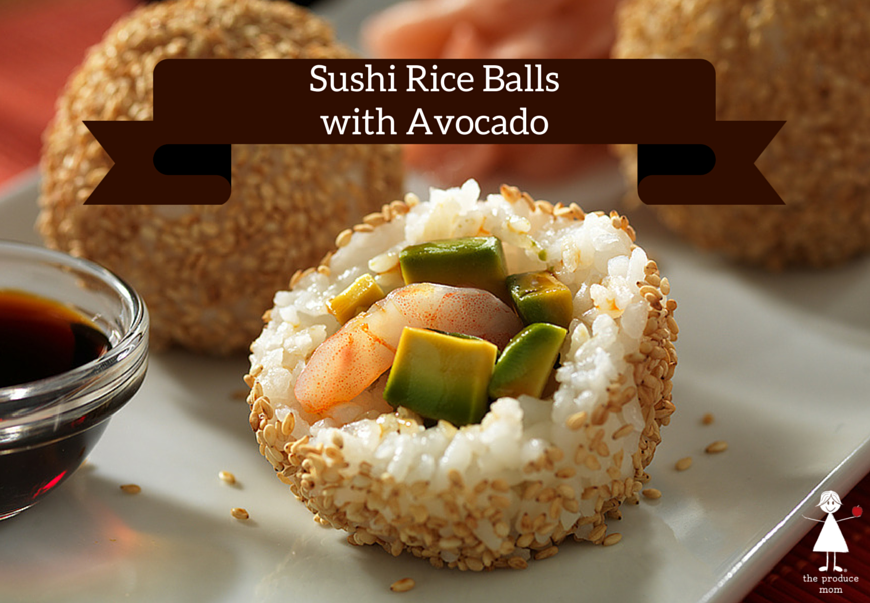 When you think about avocados, is the first thing that comes to mind guacamole? Guac is great however, avocados are much more versatile than you think! I love putting an avocado slice on a fried egg sandwich, or tossing avocado chunks into salad. The options are endless!
One unique use for avocados is tossing them into sushi balls! Sushi recipes are plentiful, but this sushi rice balls with avocado recipe by our friend, California Avocado Commission is extremely easy to make, only has a few simple ingredients, and is beyond delicious. Try them for yourself – you won't be disappointed 🙂
Avocados are extremely rich in dietary fiber (40% DV) and vitamin C (25%), and has 3 grams of protein per serving! You should also be aware that avocados have a high fat content, so it is not recommended that you consume more than one at a time 🙂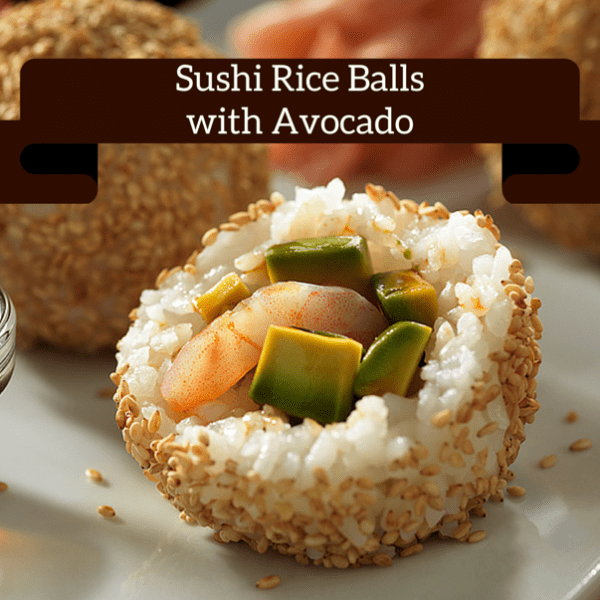 Ingredients
2

avocado

peeled, seeded & diced

6

cups

rice

short grain, hot cooked

1/4

cup

rice vinegar

seasoned

1/4

cup

soy sauce

2

Tbsp

sesame seeds

5

shrimp

medium
Instructions
Drizzle vinegar over hot cooked rice, gently fold to mix

In a small bowl, pour the soy sauce over the avocado, toss to coat

Place the cold water in a separate bowl, mix in salt

Dip your hands into the bowl before shaping each rice bowl

Place 1/2 cup sushi rice in your hand, make an opening in the middle of the rice

Place avocado and shrimp in the center and cover with rice to form a ball

Roll in sesame seeds
Notes
Note: Goes well with additional soy sauce, wasabi & pickled ginger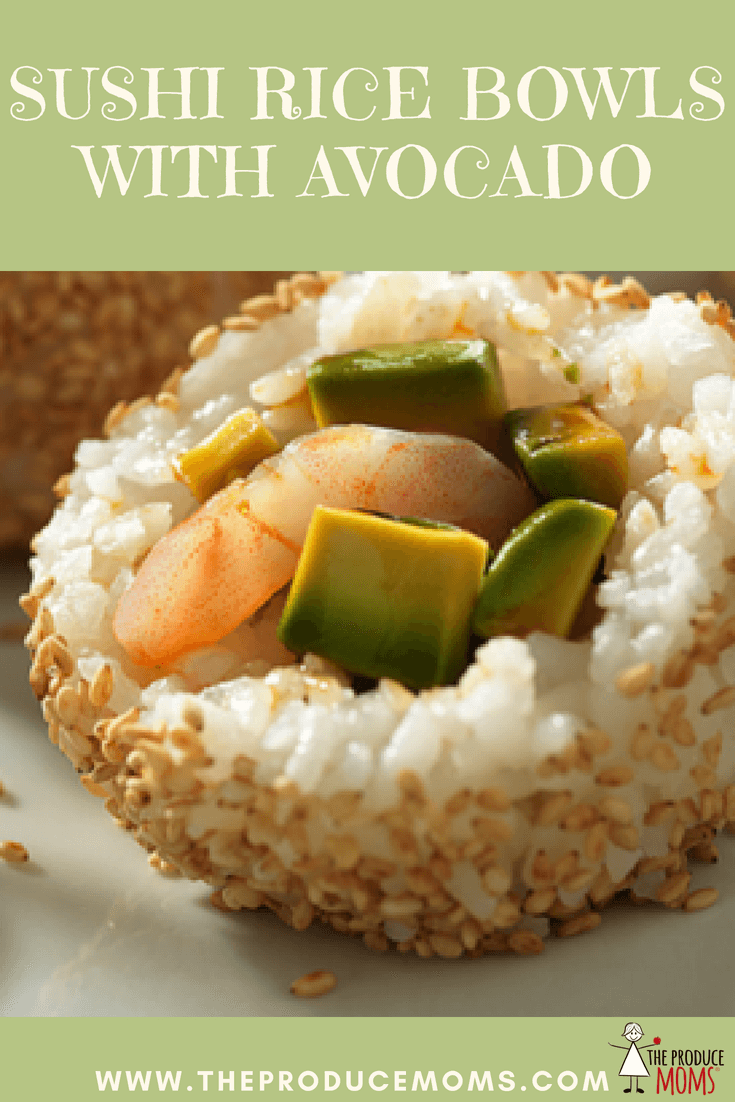 This is one of my favorite sushi recipes, and I hope you'll agree! Enjoy!
xoxo The Produce Mom