Rainbow Fruit Tray with Pot of Gold Fruit Dip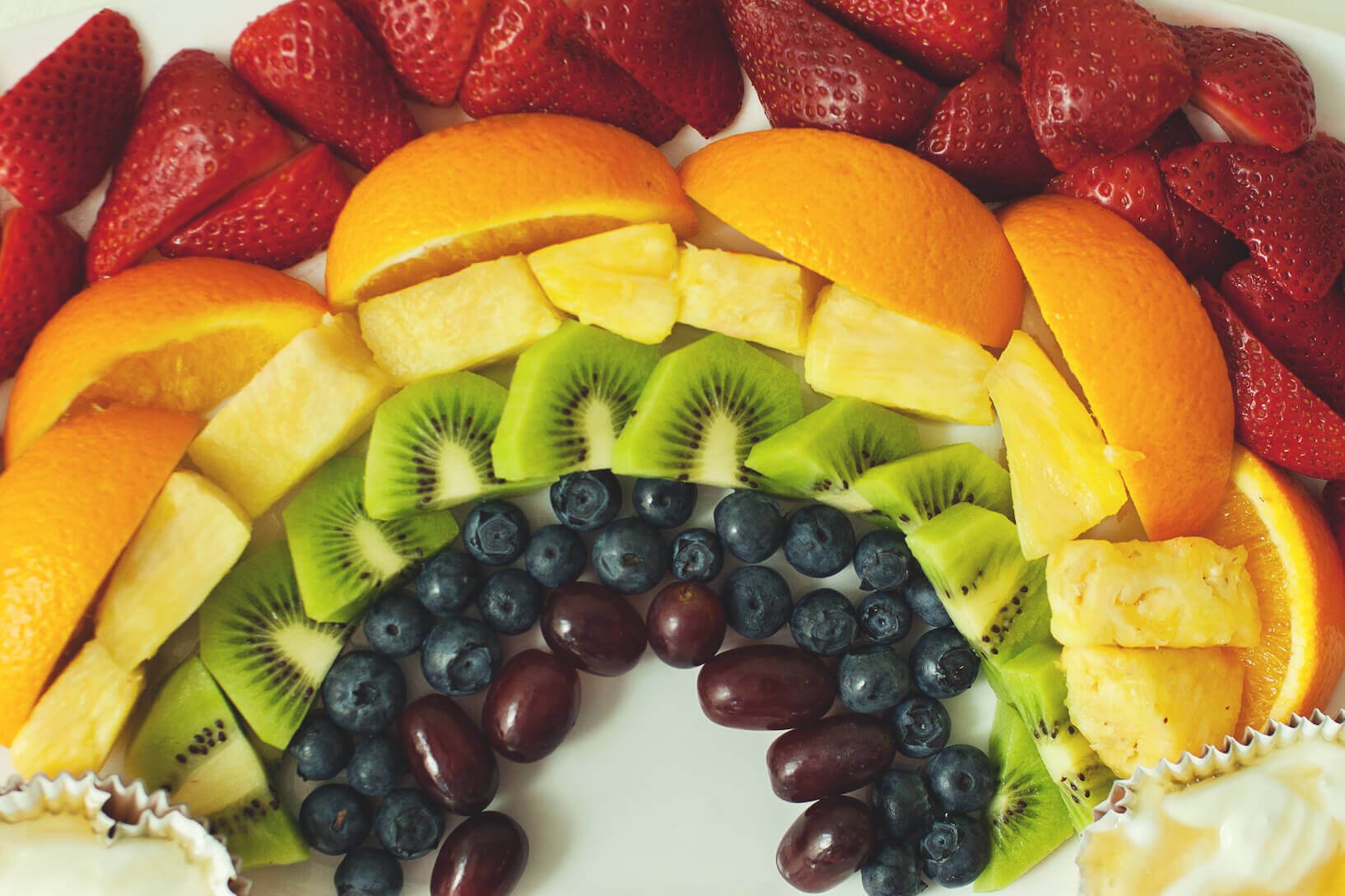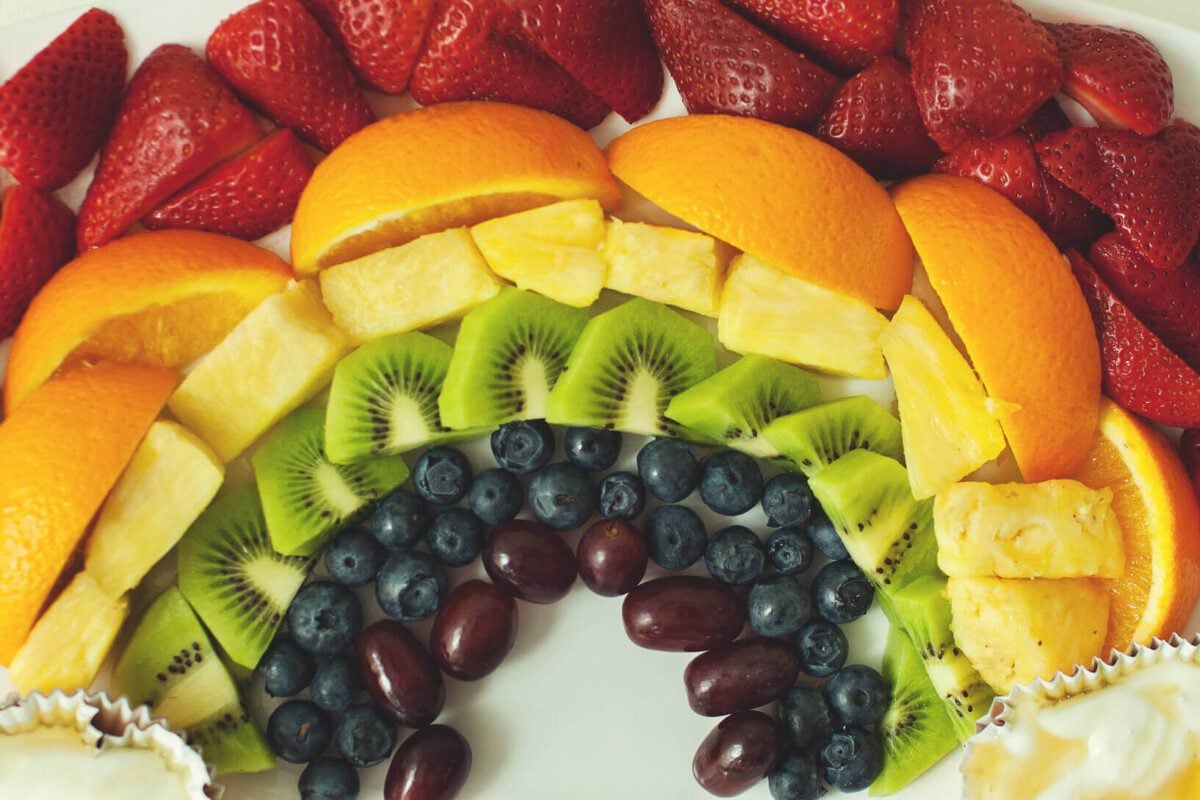 A Rainbow Fruit Tray to brighten your day!
This fruit tray is super easy to make and really versatile. It's perfect for St Patrick's Day, but works for many other occasions as well — a child's birthday party, family reunion, or baptism party for example.  A festive fruit tray not only tastes delicious but also makes for an adorable decoration and centerpiece for your get-together.  And you are going to LOVE the pot of gold fruit dip!  SO easy. SO yummy.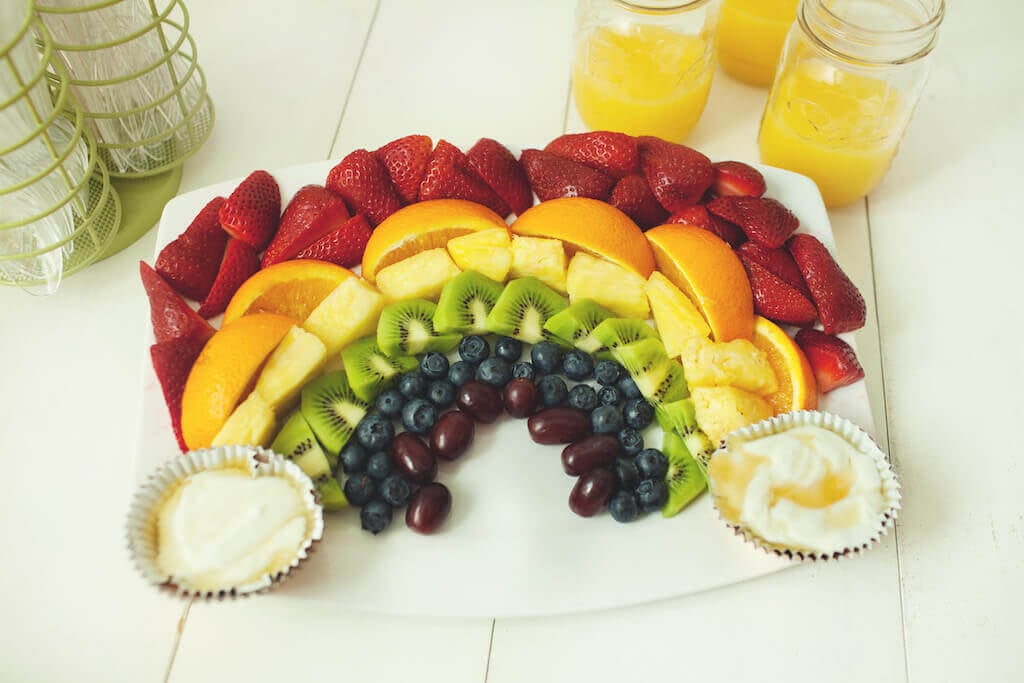 To make this tray, simply create arched rows of fruit that represent the colors of the rainbow.  Here are some examples of the fruit you can use for each color:
RED – strawberries, raspberries, watermelon, cherries, pomegranate, plums
ORANGE – oranges slices or segments, peaches, cantaloupe, papaya
YELLOW – pineapple, mango, bananas, yellow watermelon, golden kiwi
GREEN – kiwi, honeydew, green grapes
BLUE – blueberries, blackberries, plums
PURPLE – red grapes, purple figs, plums
No matter what fruit you choose for your tray… make sure you serve it with our "Pot of Gold" Fruit Dip.  Yummy, easy, and healthy.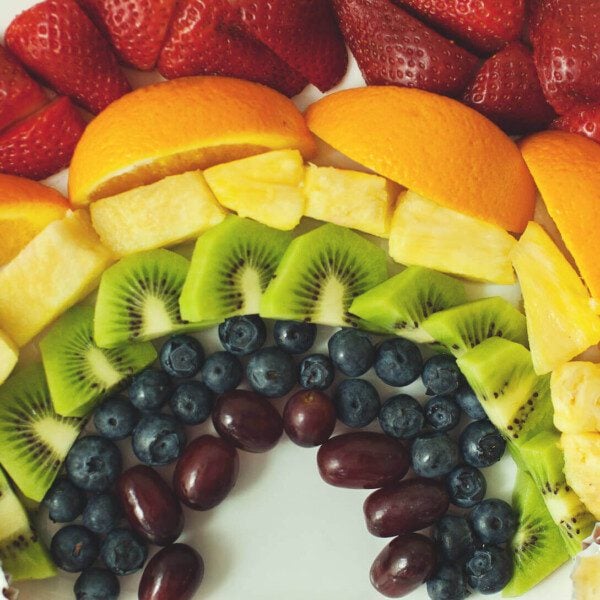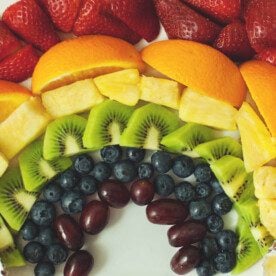 Ingredients
Fruit Tray
strawberries

or other red fruit

oranges

or other orange fruit

pineapple

or other yellow fruit

kiwi

or other green fruit

blueberries

or other blue fruit

red grapes

or other purple fruit
Pot of Gold Fruit Dip
16

oz

Vanilla Greek yogurt

16

oz

crushed pineapple

drained

2

tbsp

honey
Instructions
Fruit Tray
Create arched rows of fruit on a serving tray that represent the colors of the rainbow.
Pot of Gold Fruit Dip
Fully drain juice from crushed pineapple.

In a large bowl mix together crushed pineapple, yogurt, and 1 tbsp of honey.

Separate into 2 small serving bowls or ramekins to create the "Pots of Gold" at the ends of the rainbow. Drizzle with remaining honey.
What celebration do you think a Rainbow Fruit Tray would be great for? Let us know in the comments below.
Your kids can also enjoy this FREE Rainbow Coloring Page!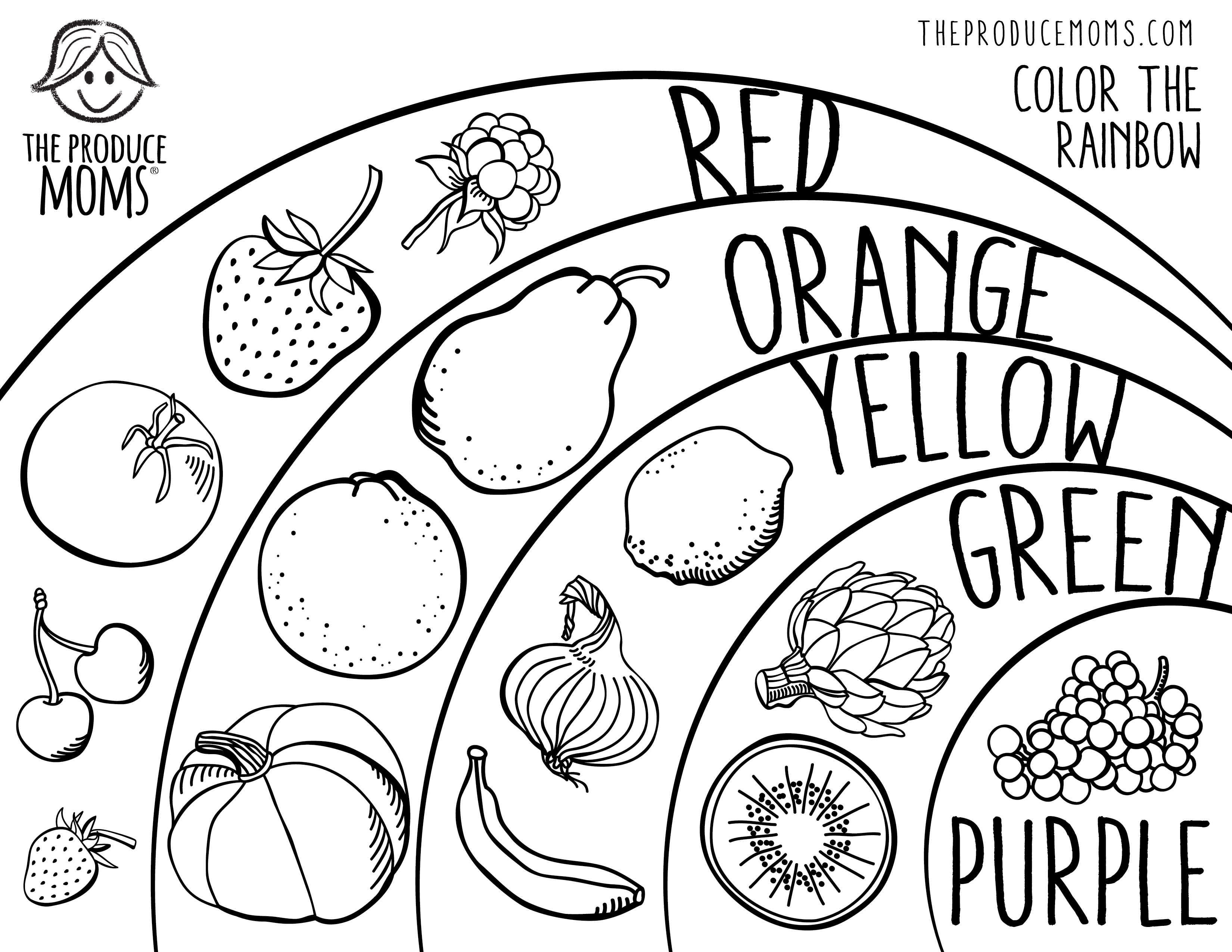 Donwload Here
If you love this fruit tray idea download our free eBook, A Fruit and Veggie Tray for [Almost] Every Holiday.