10 Ways To Use Fresh Cranberries
Nov 29, 2018, Updated Nov 25, 2022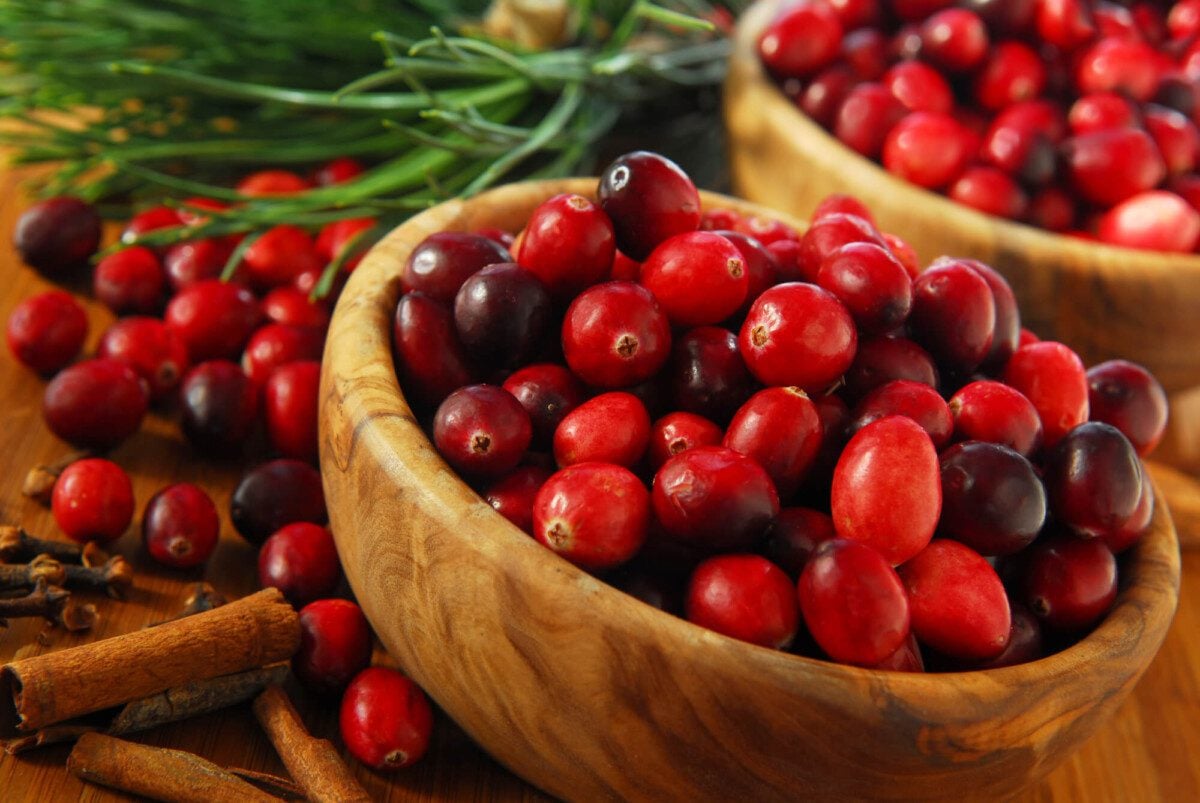 Beginning in late fall, fresh cranberries take the spotlight in the produce department. It's hard to miss their vibrant red color on display as you walk through the door of your grocery store. But how do you use fresh cranberries? There are many more uses for them other than stringing them with popcorn for your Christmas tree. Today we're sharing 10 great ways to use fresh cranberries.
RELATED: How to select and store fresh cranberries
10 Deliciously Festive Ways to Use Fresh Cranberries
1. Fresh Cranberry Sauce
Let's tackle this debate first thing… homemade cranberry sauce is better! If you've never made it before, you might be surprised to learn just how easy it is to make. In addition to fresh cranberries, all you'll need is sugar, orange juice, cinnamon, and water. Give this easy recipe a try. If you want a cranberry sauce that is EXTRA special, try our recipe for Cherry-Cranberry Sauce. It's still very easy but adds cherries and a couple more spices for even more holiday flavor.
2. Smoothie Add-In
Cranberries are a great addition to your morning or afternoon smoothie. Cranberries are rich in antioxidants and a great source of vitamin C. Not only that, but they'll add wonderful color to your smoothie. Try this Cranberry Citrus Smoothie or this Cranberry Smoothie Bowl.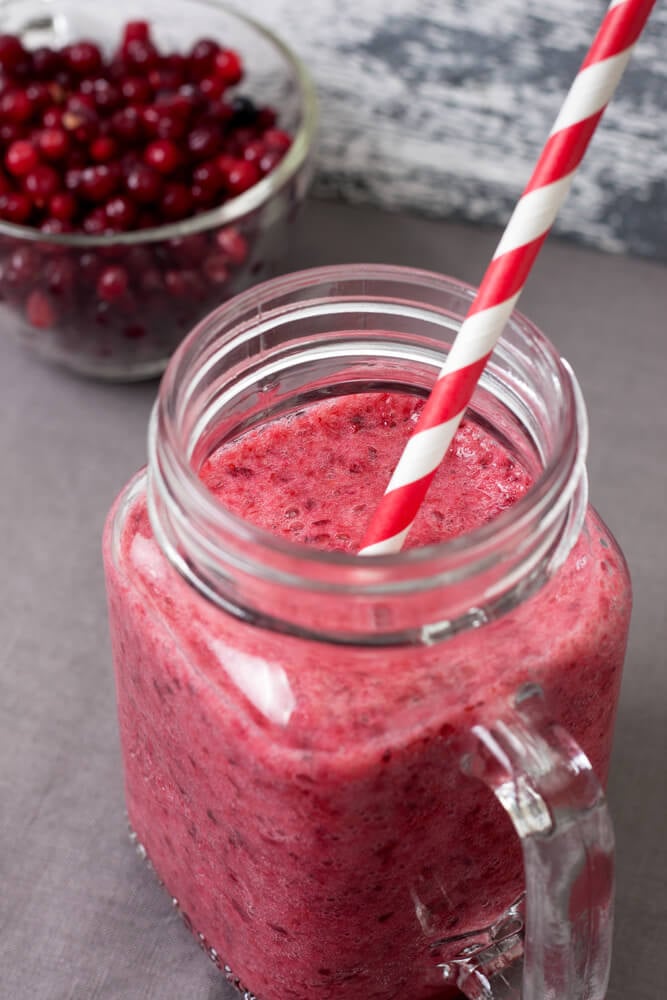 3. Baked Goods
Cranberries are a great addition to many different baked goods. Two of our favorites? Cranberry Cookies and Cranberry Biscotti. These festive baked goods make great holiday gifts.
4. Cranberry Cocktails
It's hard to imagine a more spirited cocktail for Christmas than one that includes cranberries. Their rich red color makes for a festive and appealing appearance. Try this recipe for Cran-Orange Gin Gin Mules. It's holiday cheer in a glass!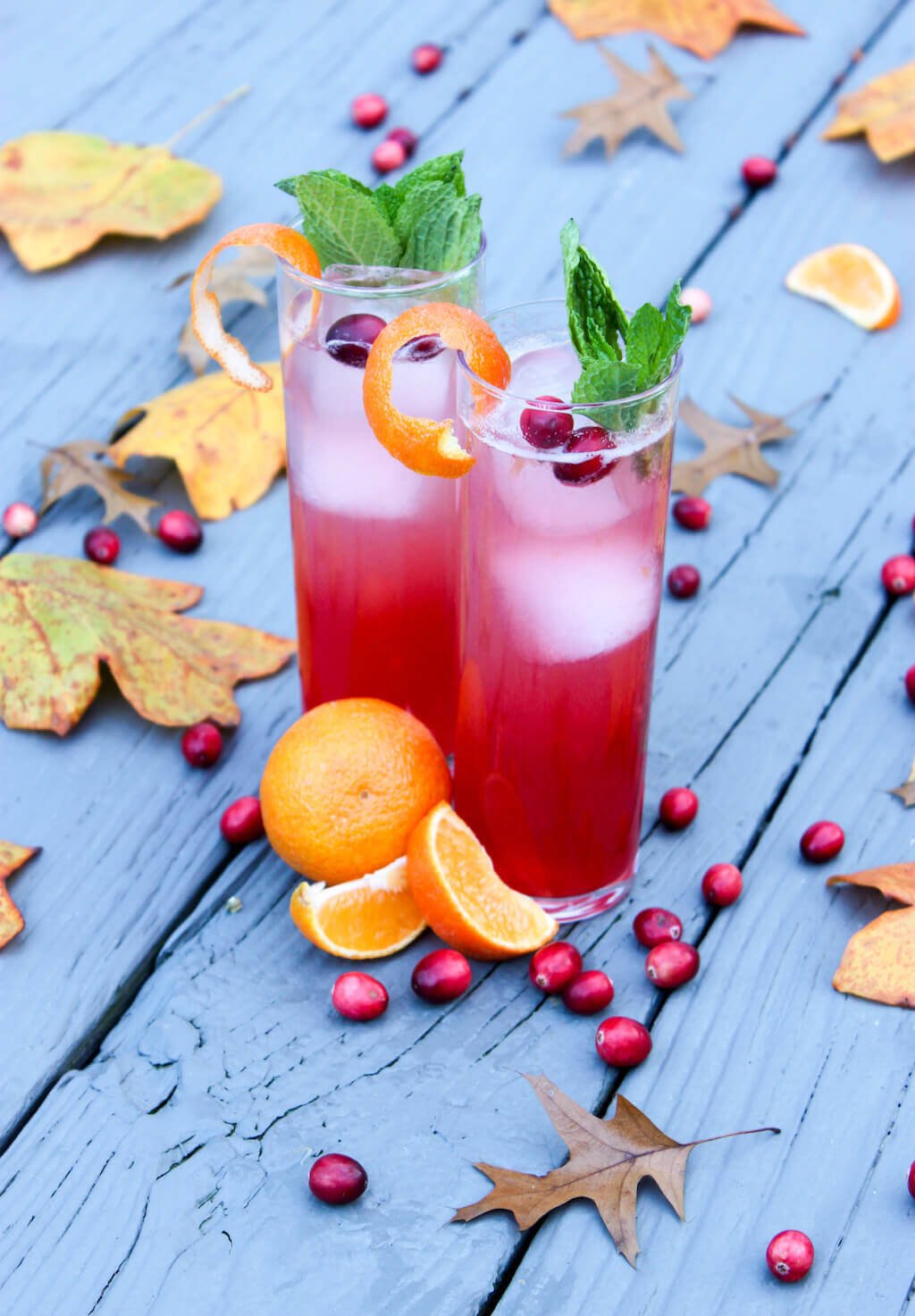 5. Cocktail Garnish
Even if your cocktail doesn't include muddled cranberries, a few fresh cranberries floating on top can make a beautiful garnish. Picture a bubbly glass of champagne with a few cranberries floating on top. We'd cheers to that on New Years! Pair your cranberry garnish with a green garnish like lime slices, rosemary sprigs, or mint leaves (depending on the flavors of your cocktail) and you have the ultimate Christmas cocktail. And for the kiddies? Add fresh cranberries to sparkling apple juice or flavored sparkling water.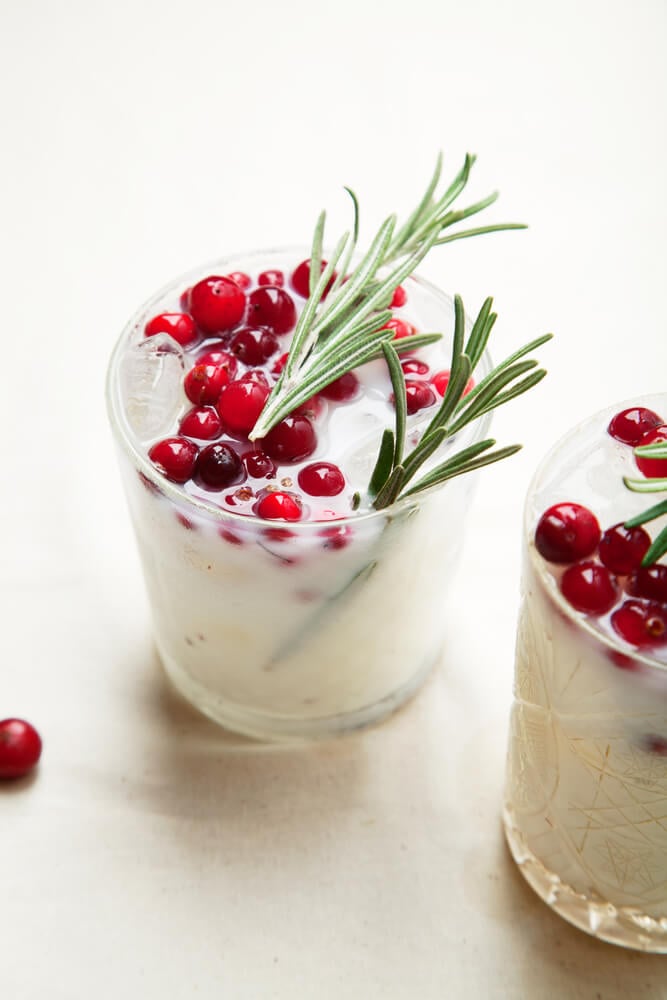 6. Cranberry Butter
There are lots of great recipes out there for Cranberry Butter and we've yet to meet one we didn't love! Serve Cranberry Butter on bagels or toast on December mornings for a festively delicious start to your day.
7. Sugared Cranberries
Sugared cranberries are beautiful, delicious, and versatile. You're going to want to make up a lot of these during the holiday season! They are a devilishly-good treat to snack on or they can be added on top of baked goods as a sparkly garnish. They are especially beautiful on top of a pumpkin pie.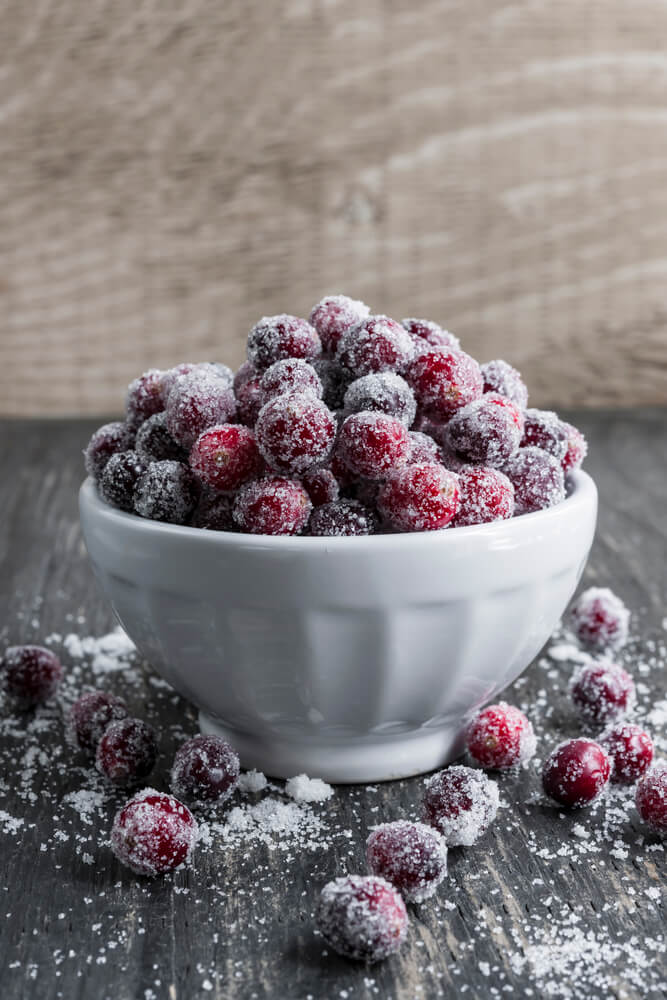 8. Oatmeal Add-In
We are huge fans of overnight oats so when we found this recipe that uses leftover (homemade) cranberry sauce to make Cranberry Oatmeal we were in love! Cranberries can also be added to slow-cooker oatmeal, like in this recipe, for a healthy, hearty breakfast.
9. Cranberry Relish
Cranberry Relish is a well-balanced, sweet and tart condiment that super easy to make. It's pairs incredibly well with turkey. Even if you don't make it for your holiday table, make some for the next day because it is amazing when added to leftover turkey sandwiches!
10. Holiday Decor
Cranberries are famous for stringing with popcorn to make a festive Christmas tree garland. But cranberries can double as holiday decor in many forms. Spread cranberries around the base of several candles and add a few pieces of greenery for an easy centerpiece. Or add cranberries to jars of water and place in floating candles. Fill up a clear vase up with cranberries and place white roses or other white flowers inside for a sophisticated flower arrangement. The options are only limited by your own creativity!
What are your favorite uses for cranberries? Be sure to share your ideas in the comments below or tag us in your cranberry photos on Instagram @TheProduceMoms.