Watermelon: Enjoying the Whole Fruit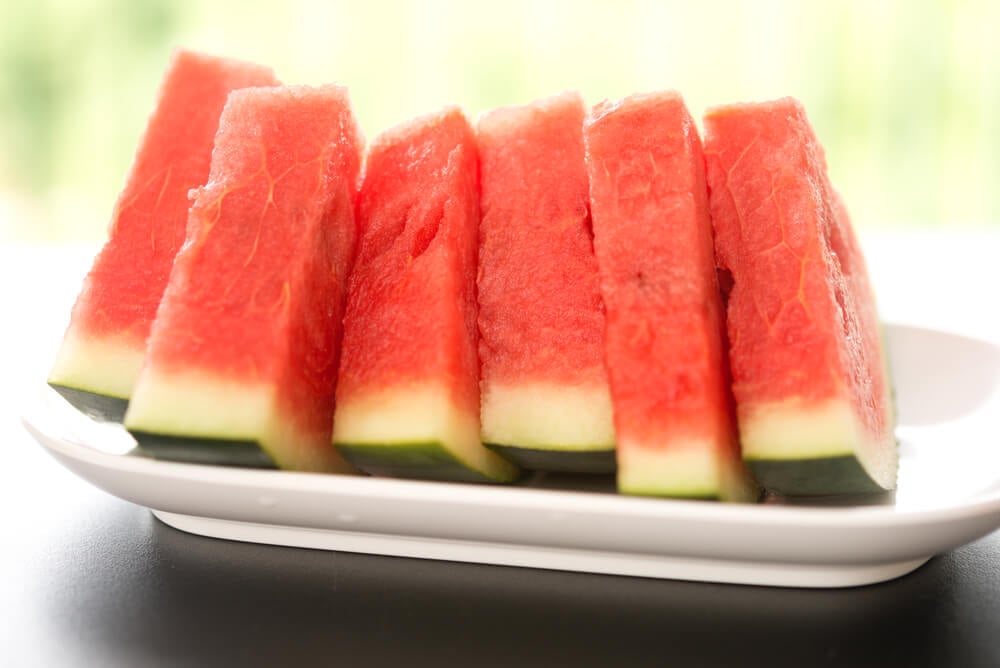 All About Watermelon: A Hydrating, Nutritious, & Delicious Pick!
Watermelon is one of the most beloved fruits of the summer! However, people often overlook the fact that it is always in season and available year-round at your local grocery store. So don't fret, we can enjoy this sweet and juicy fruit for many months to come!
As the summer comes to a close, it is important to remember that watermelon not only tastes great, but it can help you stay hydrated. Watermelon is made up of 90-92% water and is a great source of Vitamin A and fiber! This large and mighty fruit is also cholesterol-free, fat-free, sodium-free and only 80 calories per serving! Delicious and healthy is our favorite combination! To learn more health benefits, visit the Watermelon Board's website.
Eating The Whole Watermelon
Now that you have a watermelon, what do you do with it? The most obvious answer is to slice it or cube it & enjoy. But there is so much more you can do! Have you tried grilling it? Juicing it? Making it into a fresh salsa? 100% of a watermelon can be eaten, that includes the rind! Another great thing about watermelon is that you can have it for any meal. And the best part is that you will never feel guilty eating this sweet and juicy treat!
Are you still looking for some more inspiration on what to do with your whole watermelon? There are so many great ideas that can utilize the whole fruit, so you can get more bang for your buck! Many people do not realize that the rind is edible — it can be pickled, stewed, or stir-fried.
Check out more ideas on our We Love Watermelon! Pinterest board.
Watermelon Team Snacks
Now that the kids are headed back to school, weeknights and weekends are filled with sports. Responsible for a team snack? Watermelon is the perfect pick. You can feed up to 3 dozen people from just one watermelon! Talk about an economical choice! And let's not forget that this super fruit is a great source of hydration, which is important after a hard practice or game. While the studies are still ongoing, there are several that state that watermelon fruit (or juice) improves the body's ability to transfer oxygen to the working muscles which helps speed up post-exercise recovery. Other studies even go as far as saying that it can also enhance performance while reducing delayed-onset muscle soreness.
Now that you know the benefits, you can be praised by coaches and other parents for bringing a snack that is rehydrating and refueling for young athletes. There are so many ways that you can prepare watermelon to make it more fun and exciting for the kids. I want to inspire you to go beyond just the slice.
Now that you have more insight on the health benefits and what you can do with a whole watermelon, go out and purchase the super fruit for your holiday weekend! Remember, you cannot go wrong with just slicing and serving it, but we know you can do more…and now you do too!
For more creative watermelon recipes, visit our Watermelon Pinterest board!