Episode 12: Organic Fruit Orchards, Washington Tree Fruit and Stone Fruit with Kaci Komstadius of Sage Fruit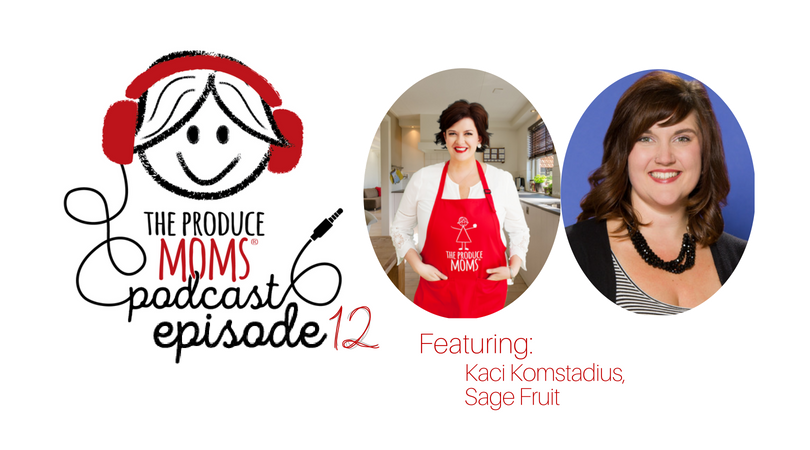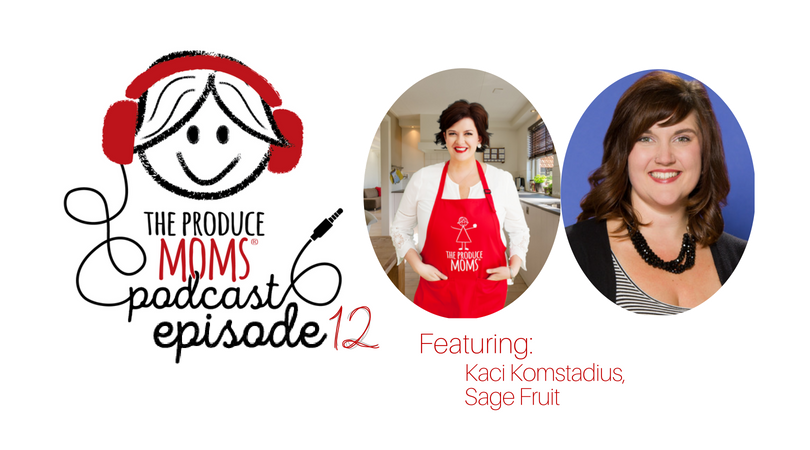 The Produce Moms Podcast Episode 12
Organic Fruit Orchards, Washington Tree Fruit and Stone Fruit with Kaci Komstadius of Sage Fruit


"At Sage Fruit, our primary focus is on apples, pears, cherries, apricots, peaches, and nectarines"
In episode 12, Lori Taylor has a chat on all things fresh fruit with Kaci Komstadius of Sage Fruit. Sage Fruit Company is a sales and marketing firm of northwest tree fruits, located in Yakima, Washington. They are owned by five grower/packer/shippers who joined for the purpose of delivering high-quality produce to consumers. They seek to supply fruit world-wide, year-round.
"We're always listening to what you say and what you want in the produce department"
Their team consists of numerous horticultural specialists who work with growers in the field. They ensure your fruit is grown to the highest standards and harvested at the peak of freshness.  Once at the warehouse, a team of quality control personnel inspects the fruit prior to packing, during packing and before shipping. Their job is to make certain only the very best make it to the fresh market.
Some Topics we talk about in this episode:
Introduction // Kaci Komstadius – 1:15

What is Washington Tree Fruit? – 5:58

The Expansion of Multi-Generation Brands in the Produce Industry – 7:32

What is a Stone Fruit? – 9:30

The Organic Expansion at Sage Fruit – 13:50

What it Takes to Sustain an Orchard – 20:10

What Sage Fruit is Doing for the Local Community – 22:55

How to Get Involved – 26:02

Wrap-up – 27:45
Get the Kroger OptUp App on the App Store and Google or visit www.optupapp.com for more info.
How to get involved
The Produce Moms Podcast is live on iTunes, Google Play, Stitcher, and coming soon to Spotify.  If you like what you are hearing on the podcast, reviews, subscriptions & ratings will help us keep this going!  It would mean the world to hear your feedback, and we'd love for you to help us spread the word!
[bctt tweet="Check out #TheProduceMoms #Podcast, Episode 12 featuring Kaci Komstadius of @sagefruit " username="theproducemom"]

Other Episode You May Like
Episode 11: Adding Color, Taste, and Nutrition into your Diet
Episode 10: How Fresh Produce is Healing Families
Episode 9: How Your Food is Farmed with Plant Breeding and Research
Episode 8: Eating More Fresh Produce