Unexpected Uses for Fruits and Vegetables
Are you getting the full benefits of fresh fruits and vegetables? Besides eating them, there are many unexpected uses for fresh produce.

From beauty products to household cleaners to homemade potpourri, you'll look at produce in an all new light when you try these unexpected uses for fruits and vegetables!
Watermelon – A popular way to get creative with watermelon is by making festive carvings. Wow your tailgate party guests with this simple carved Football Helmet from the Watermelon Board. It would be a fun addition to any tailgate party!
Bananas – Banana peels are full of antioxidants, making the peels a source of great health benefits. Rub the underside of a banana peel on skin that is affected with psoriasis, acne, or poison ivy to improve these conditions. You also can rub the peel on your teeth for a natural way to whiten them. And if all that wasn't enough, you also can use banana peels to polish your shoes!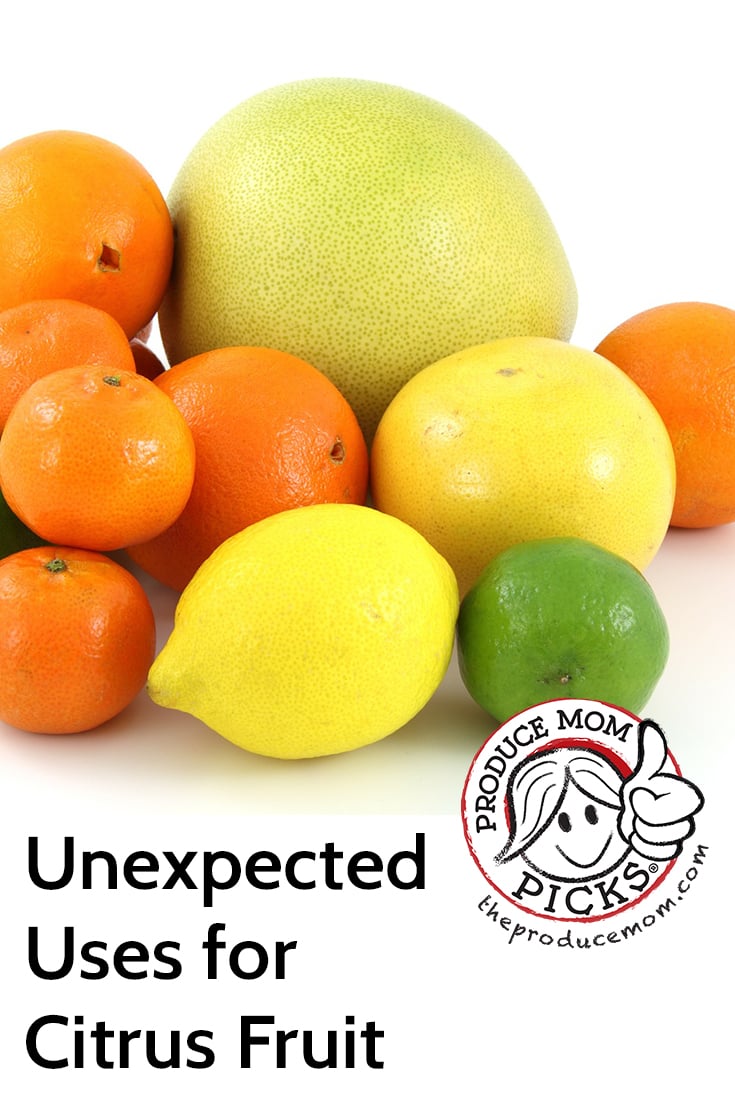 Citrus Fruit – Use citrus fruits as inexpensive household cleaners. In the kitchen, sprinkle salt or baking soda on stains on your countertops or sinks. Then rub the stains with juiced lemon or orange halves. Take caution when using lemon on sensitive surfaces such as marble. Toss leftover lemon peels in your garbage disposal before running it to freshen that stinky appliance. Or refresh your face by gently rubbing grapefruit peels on your face (not your eyes!) then rinsing with warm water.
Apples – Before you start your holiday baking, make sure you don't have a hard rock of brown sugar! Place a sliced apple with hardened brown sugar to make it soft again in a few days. Apple peels also are great for creating your own potpourri. Simple dry apple peels with other fruit scraps and place them in a decorative bowl or other open container for a fragrant scent throughout your home.
Herbs – Don't forget about fresh herbs! Use sprigs of fresh tarragon instead of wooden skewers the next time you grill meat. Tie together sprigs of your favorite herbs to use as a brush when you add basting liquids or sauces to your grilled meats. In both cases, the fresh herbs bring some extra flavor to the party, both in the sauce and on the meat!
Potatoes – While eating potato skins can give you vitamin B, vitamin C, iron, and potassium, potato skins also provide some beauty boosts. Potato peels can reduce puffy eyes. Press the moist side of potato peels on your eyes and leave them for 15 minutes. Want to darken your hair color without nasty chemicals? Boil potato peels for about 30 minutes then strain out the peels. Use the water to rinse your hair after shampooing. Then your hair will gradually and naturally darken.
Cucumbers – Cucumbers help us produce more saliva, flushing bacteria from our mouths. So we can use cucumbers to combat bad breath! Hold a slice of cucumber on the roof of your mouth using your tongue. Keep it there for about 90 seconds. Then your bad breath will disappear!
Papaya – Papaya have vitamin A and papain. These nutrients help break down inactive proteins, which means papaya are an easy way to break down and remove dead skin cells! Rub papaya skins and pulp on the bottoms of your feet to make them soft and smooth.