The Produce Moms' 2020 Holiday Gift Guide
*This 2020 Holiday Gift Guide contains products from The Produce Moms' brand partners. 
The holidays are a great time to show your love with a thoughtful gift. However, most of us have too much stuff and would prefer experiences over things. Food gifts make a wonderful experience! Plus, they can be tailored to any individual.
Customize thoughtful and personalized gifts for everyone on your holiday list from items found in the grocery store, and primarily the produce department. We are excited to share our picks in our 2020 Holiday Gift Guide!
Customized Gift Baskets
Personalize a gift basket full of delicious goodies for a beautiful and thoughtful present. From neighbors to teachers, a homemade gift basket can work for anyone on your list!
Pear Gift Basket
Red and green pears scream Christmas cheer! This succulent fruit has endless appeal — the gift receiver can enjoy the pears out of hand or turn them into jam or a dessert. They could even use them to set the tablescape for Christmas dinner.
What to include: 
Red Anjou pears
Green Anjou pears
 Pear-scented candle
Other items you could include: 
Produce Moms Tip: Replace red and green Anjou pears with another variety, such as Bosc pears, for an elegant Hanukkah gift.
Craft Cocktail Gift Basket
Do you have a cocktail lover on your list? Help them cheers the holiday season with a  cocktail-making kit. Inside, they'll have everything they need to whip up several Thyme-Infused Old Fashioned cocktails.
What to include: 
That's Tasty thyme
Bourbon
Angostura bitters
Honey
Lemons
Other items you could include: 
Two cocktail glasses
Cocktail shaker
Cocktail strainer
Ice molds
SweeTango® Apple Gift Basket
SweeTango®  apples are some of the tastiest on the market! A hint of citrus, honey, and spice gives them a unique flavor. They are perfect for baking, slicing, or simply snacking out of hand. Pair them with a bottle of bubbly and an apple-scented candle for the ultimate hostess gift!
What to include: 
SweeTango® apples
Champagne or prosecco
 Apple-scented candle
Mulling Spices Gift Basket
Give the gift of a cozy drink on a cold winter's night. This is the perfect gift set for those on your list who love to stay in with a good book or cuddling on the couch watching holiday movies (which is nearly everyone in 2020!). That's Tasty Mulling Spices make it easy for anyone to transform a bottle or red wine or jug of apple cider into mulled wine or mulled cider. They can also be used to make a festive holiday fragrance. All the instructions come inside the package, as well as a reusable steeping bag.
What to include: 
Stockpot (use in place of a basket)
That's Tasty Mulling Spices
That's Tasty Cinnamon Sticks
Apple cider or a fruit-forward red wine
Citrus fruits
Local honey (if you are including red wine)
Nature's Perfect Snack
The Produce Moms' Applewood Fresh bags of apples are a convenient gift for the educators in your life. On every bag, you'll find a QR code that provides access to free lesson plans and a virtual field trip to a Michigan apple orchard.
Tropical Fruit Basket
Bring the taste of the tropics to that family member who could really use a getaway or that foodie friend who's always searching for the hottest new food trend. With Tropical Fruit Box, you can get fresh tropical or exotic fruits shipped directly to your door (or to the door of your faraway friends!). There are lots of options to choose from, including the Tropi Travel Box and the Tropi Holiday Box (both shown below). Each box includes recipe cards so your loved one will have instant ideas on how to enjoy their new favorite fruits.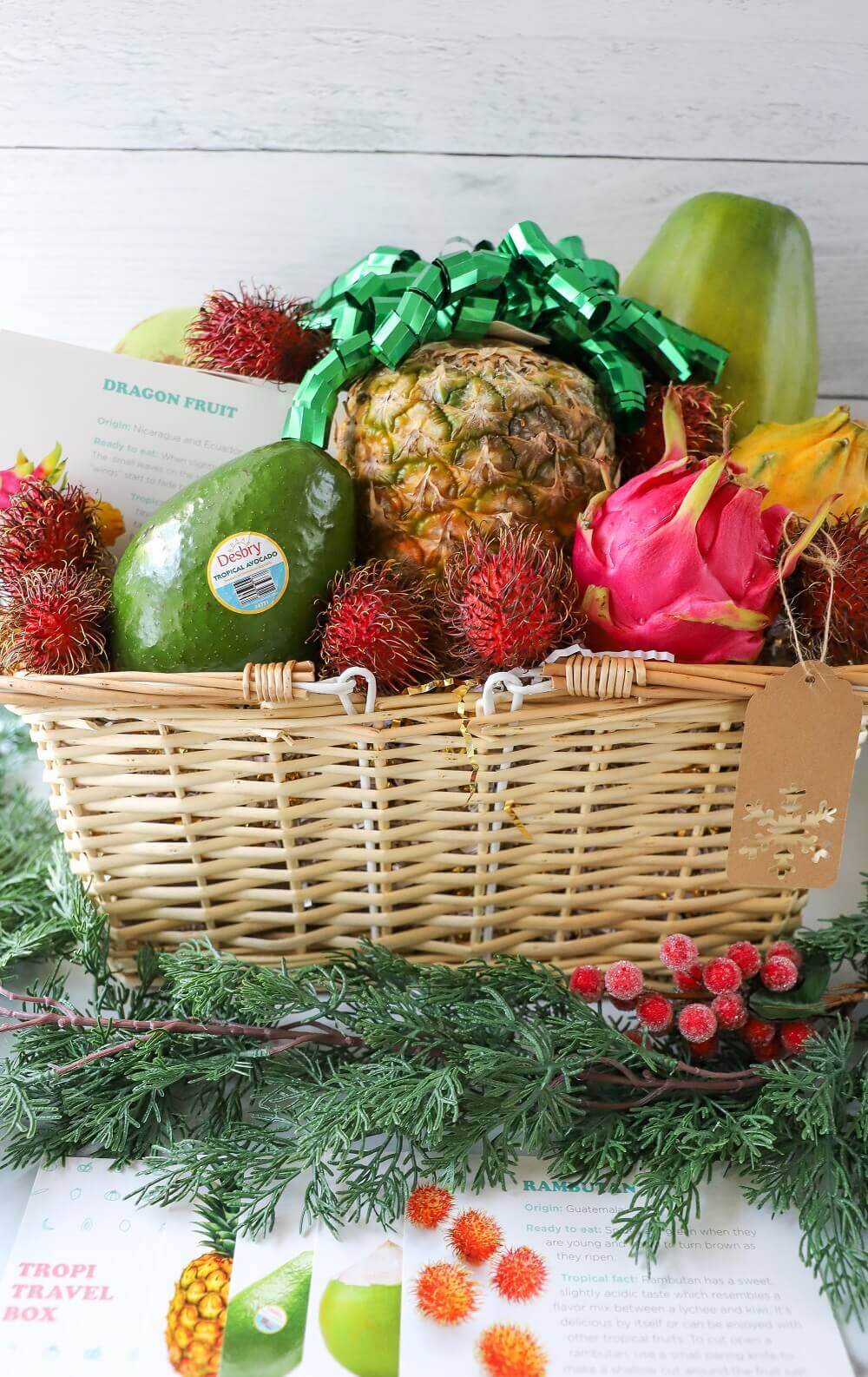 PinkGlow™ Pineapple
While you're at tropicalfruitbox.com, be sure to snatch up a few of the highly anticipated PinkGlow™ Pineapples from Del Monte. This special pineapple makes a very special gift. Known as the jewel of the jungle™, this unique treat tastes and looks like a magical paradise. It is exquisitely sweet, incredibly juicy, and has a cotton candy finish. This rare culinary delicacy will arrive at your loved one's door in elegant packaging. Send this Insta-worthy fruit to your trendiest friends.
Get your PinkGlow™ Pineapples via Tropical Fruit Box here. Hurry! Demand is high and quantities are limited.
Caramel Apple Kit
Caramel apples top everyone's list of favorite treats. Make it easy for friends and family to enjoy this loveable snack by gifting The Produce Moms x Crunch Pak® apple slices and the best homemade caramel dipping sauce. These apples are washed, sliced, and ready for dipping! Place a bag of apples and a jar of caramel sauce on the porches of your neighbors. They also make an adorable teacher gift!
Pupsicle Gift Basket
Don't forget the family dog! Give Rover a treat he'll go wild over… Celery and Peanut Butter Pupsicles. These tail-wagging treats take just three simple ingredients: Dandy® celery sticks, peanut butter, and Greek yogurt. Package the supplies and molds inside of a dog bowl for the ultimate dog-friendly gift.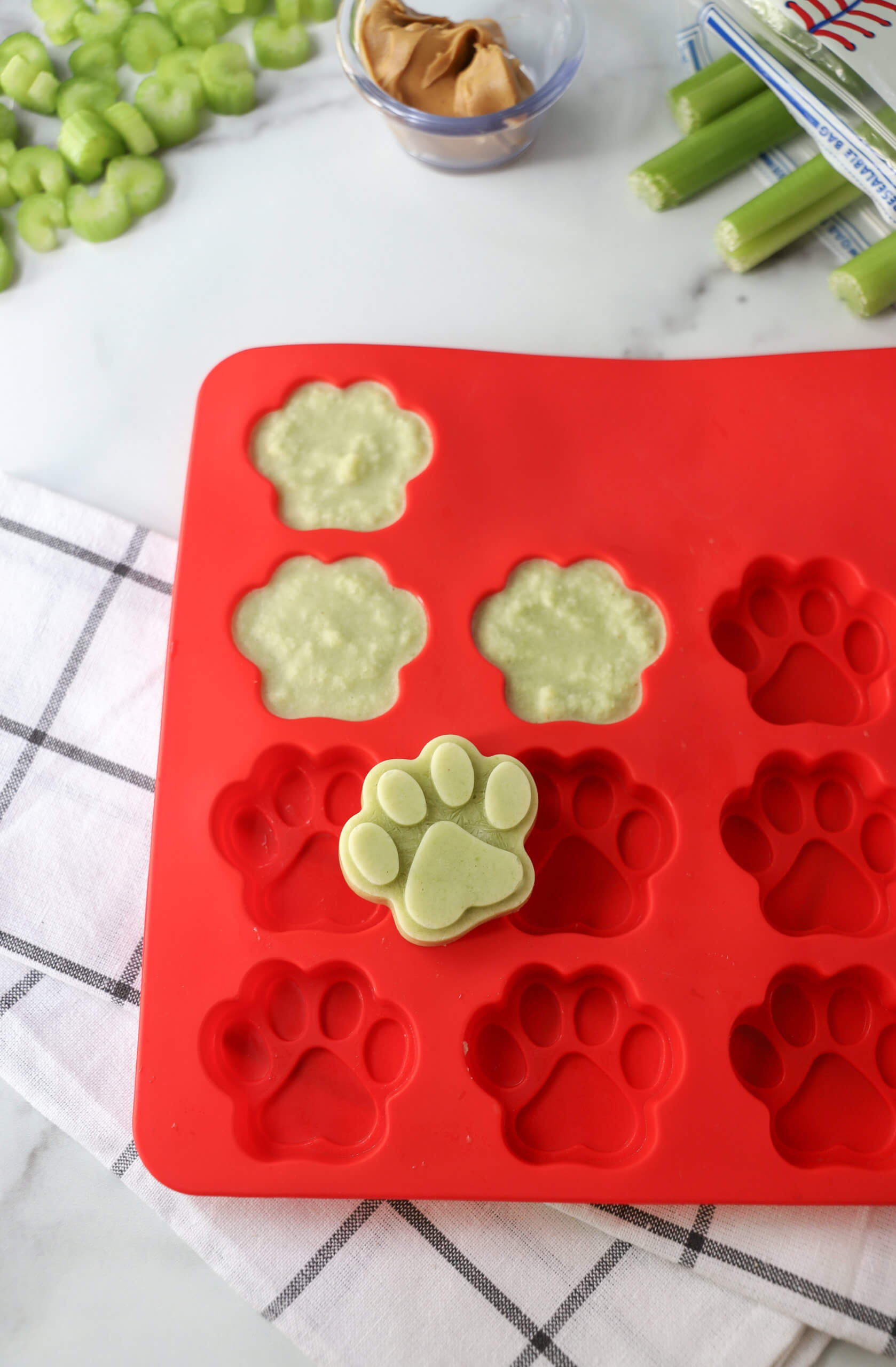 What to include: 
Dog bowl (use in place of a basket)
Dandy® celery
Peanut butter (without xylitol)
Dog treat molds
Recipe card
Stocking Stuffers
Looking for some creative, non-candy stocking stuffers? We've got you covered! Try these ideas this year.
Sesame Street StickyLickits
StickyLickits are edible stickers that make eating fruits and vegetables more fun. Kids lick the back of each sticker, stick it on the fruit or veggie of their choice and then eat the whole thing. These edible stickers contain NO sugar, GMOs, dairy, soy, peanuts, or tree nuts. In fact, they contain NO artificial ingredients whatsoever and are vegan and kosher too!
This year, StickyLickits added Sesame Street to their line-up of edible stickers. You'll find Elmo, Cookie Monster, Big Border, Abby, Ernie, Bert and Oscar the Grouch in each Sesame Street pack.
StickyLickits also make fun gift tags for your kids, nieces, or nephews! Simply tape onto any package and add their name.
O Olive Oil & Vinegar
For all the cooks and gourmets on your list, fill their stockings with a variety of O Olive Oil and Vinegar products. They have several gift sets available that you can wrap and put under the tree but we love the idea of placing a bottle or two in your loved one's stocking.
Shaka Tea
Here's a stocking stuffer that's sure to bring joy to the tea-lovers in your life. Shaka Tea is an award-winning tea company whose products are caffeine-free, non-GMO, and sustainably grown. Their line-up of Hawaii-grown ready-to-drink iced teas is brewed with māmaki, an ancient, adaptogenic superleaf that's only found one place in the world: the Hawaiian archipelago.
Shaka tea bags are plant-powered blends crafted to kick caffeine so you can find your natural superpower within. Available in Blue Magic, Sunset, or Sunrise, each of these herbal teas come in mesh sachets that are fully biodegradable and made from plant fiber.
Homemade Goodies
When it comes to spreading holiday love, nothing shows you care like homemade goodies.
NatureSweet Bread and Jam
NatureSweet Glorys Quick Bread and Chia Jam boosts a one-of-a-kind flavor. The bread pairs NatureSweet Glorys with asiago cheese, basil, and garlic. Slather it with homemade chia jam, made from NatureSweet Glorys, chia seeds, cayenne, onion, garlic, lemon, and maple syrup. This combo makes a great hostess gift or welcomed contribution to any holiday gathering.
Download and print the gift tag here.
Naturipe Strawberry Tree
This edible 3-D Christmas Tree made with Naturipe® strawberries, featured on the Hallmark Channel, is always the talk of every holiday party. Your host will love receiving it because it doubles as a centerpiece and a delicious snack!
Get step-by-step instructions here. (It's easier than it looks!)
Mega Berry Pie
No doubt, the pumpkin pie and chocolate pie will be covered. Provide your host something unique that won't already be on the dessert table — Mega Berry Pie. Made with Naturipe® strawberries, blueberries, and blackberries and sprinkled with a crumb topping, this pie is oozing with sweet berry flavors.
Get the recipe for Mega Berry Pie here. 
The Produce Moms Wishlist
The Growing Season: How I Built a New Life–and Saved an American Farm by
Sarah Frey
The New York Times Book Review calls Sarah Frey's memoir "a gutsy success story". And from her upbringing on a Southern Illinois farm to the industry-shaking brands she helms today, it's easy to see why. Learn how the CEO of Frey Farms, Founder of Sarah's Home Grown, and United Fresh Women In Produce's 2020 Honoree created her own success story in this inspiring read.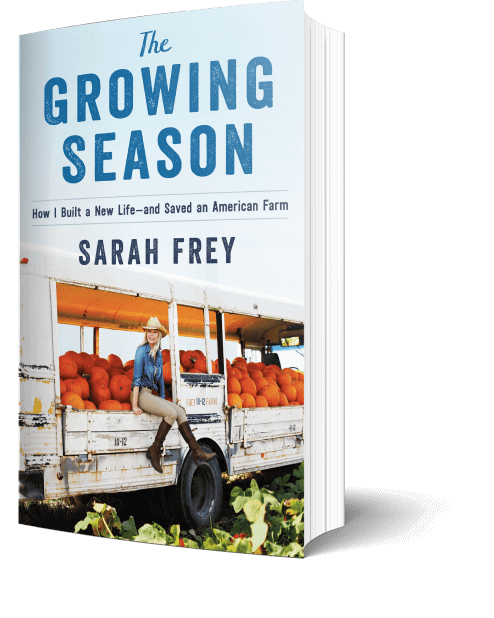 Learn more in Episode 113 of The Produce Moms Podcast featuring Sarah Frey!
PurLite™
Not sure what to put on your own gift list this year? Here's a suggestion from one mom to another: PurLite™ Home. Its UV-C light cleaner and unique process sanitizes 99.9%* of germs, including salmonella, E.coli, and flu viruses, in just 30 seconds! It's a must in every mom's home this season. We love it for sanitizing face masks, phones, keys, glasses, pacifiers, and credit cards. Its compact size allows it to fit nicely on a console table by the front door or on the kitchen counter.
Instant Pot®
No doubt, you've heard others buzzing about the magic of Instant Pot®. The hype is real! This mighty appliance is a slow cooker, pressure cooker, steamer, saute pan, yogurt maker, and rice cooker all in one. The presets make it easy to "set and forget," which is key for busy moms.
Imagine all of the space you can save in your cabinets by replacing individual appliances with one handy dandy Instant Pot®!
What edible gift experiences will you be giving out this holiday season? Share in the comments below. And for more creative ideas, check out last year's gift guide here. Happy holidays!