Meet the Pacific Rose Apple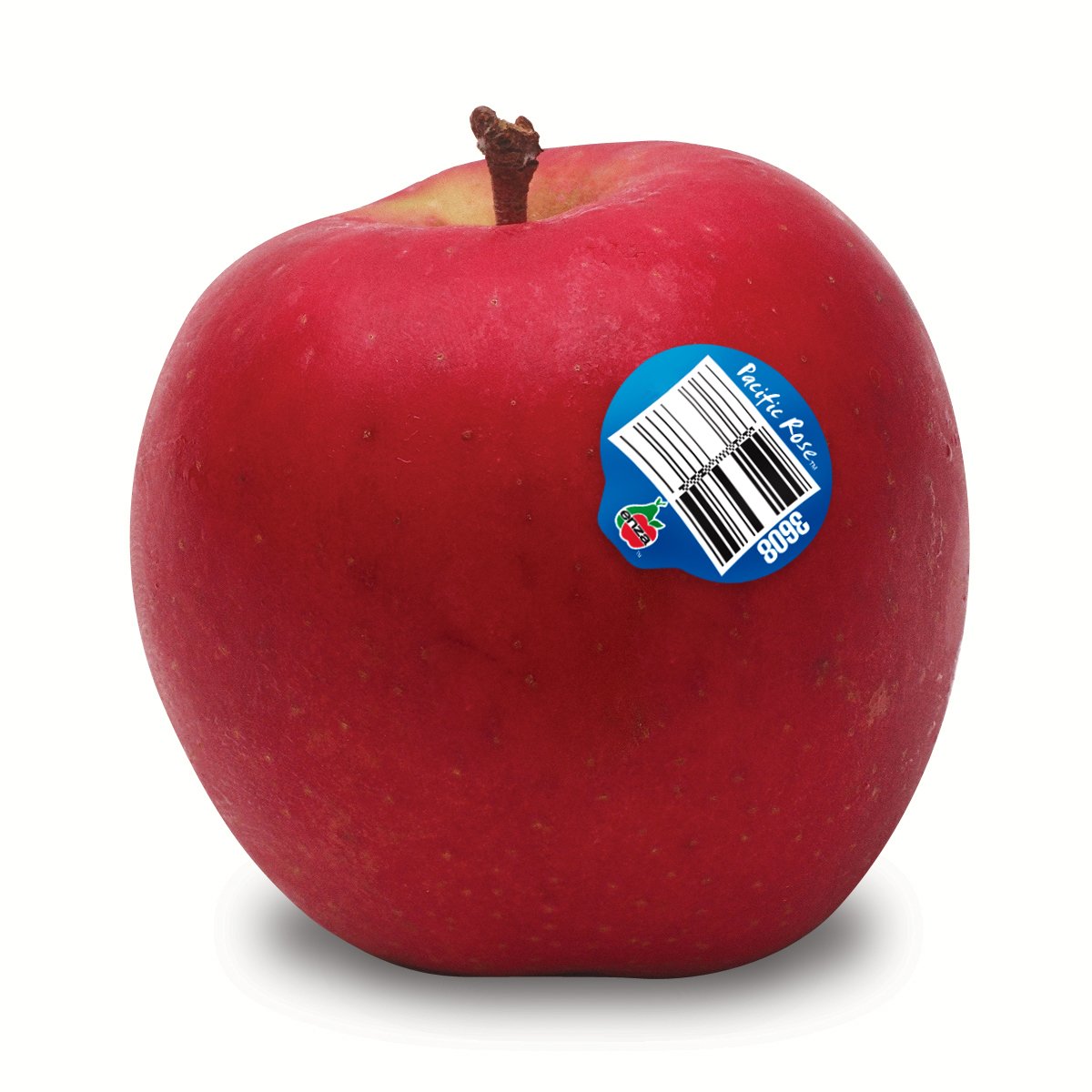 I always say there is a produce item for everyone.  You may not like Brussels Sprouts, but I'm going to bet there is another veggie that you DO like.  Same thing with fruit: maybe you dislike Cantaloupe… yet love Strawberries.  I'm so adamant about this sentiment, my school foodservice campaign is named "Find Your Favorite."  There IS a favorite out there for everyone!
Apples are certainly one of my favorite produce items.  And as the ag industry continues to evolve, the amount of apple varieties will continue to grow!  It's really amazing, and maybe somewhat overwhelming, how many varieties of apples exist today!  And, yes, there is a favorite apple out there for everyone.
I've previously blogged about exploring the apple category & shared some of my favorites.  Of course I still love my Jazz, Honeycrisp & Autumn Glory Apples.  But I have a new favorite now, too.  PACIFIC ROSE.  Omg – you must try it!  First, it's adorable with its bright magenta pink color.  Looks amazing in the fruit bowl.  Second, it's only been around since 2005 which makes Pacific Rose an infant when you think about how long we've been farming apples – eat this apple & be a trend-setter/hipster/modern foodie/etc!  And last, but not least – it tastes great!  Pacific Rose is everything I want in an apple: it's sweet, it's crisp, it's juicy, and it has thin skin that won't force you to floss after every bite.
PACIFIC ROSE APPLES
Cross between Gala & Splendour Apples
Bright Pink-Red Color
Refreshing, sweet & crisp
Thin skin
Available from Washington during fall & spring – get 'em while they last!
To summarize:  You're fabulous.  So eat fabulous apples like the Pacific Rose.
Pacific Rose not offered at your grocery store?  That's an easy fix.  Ask the produce and/or store manager to bring them in for you!!!