Introducing To Go Tomatoes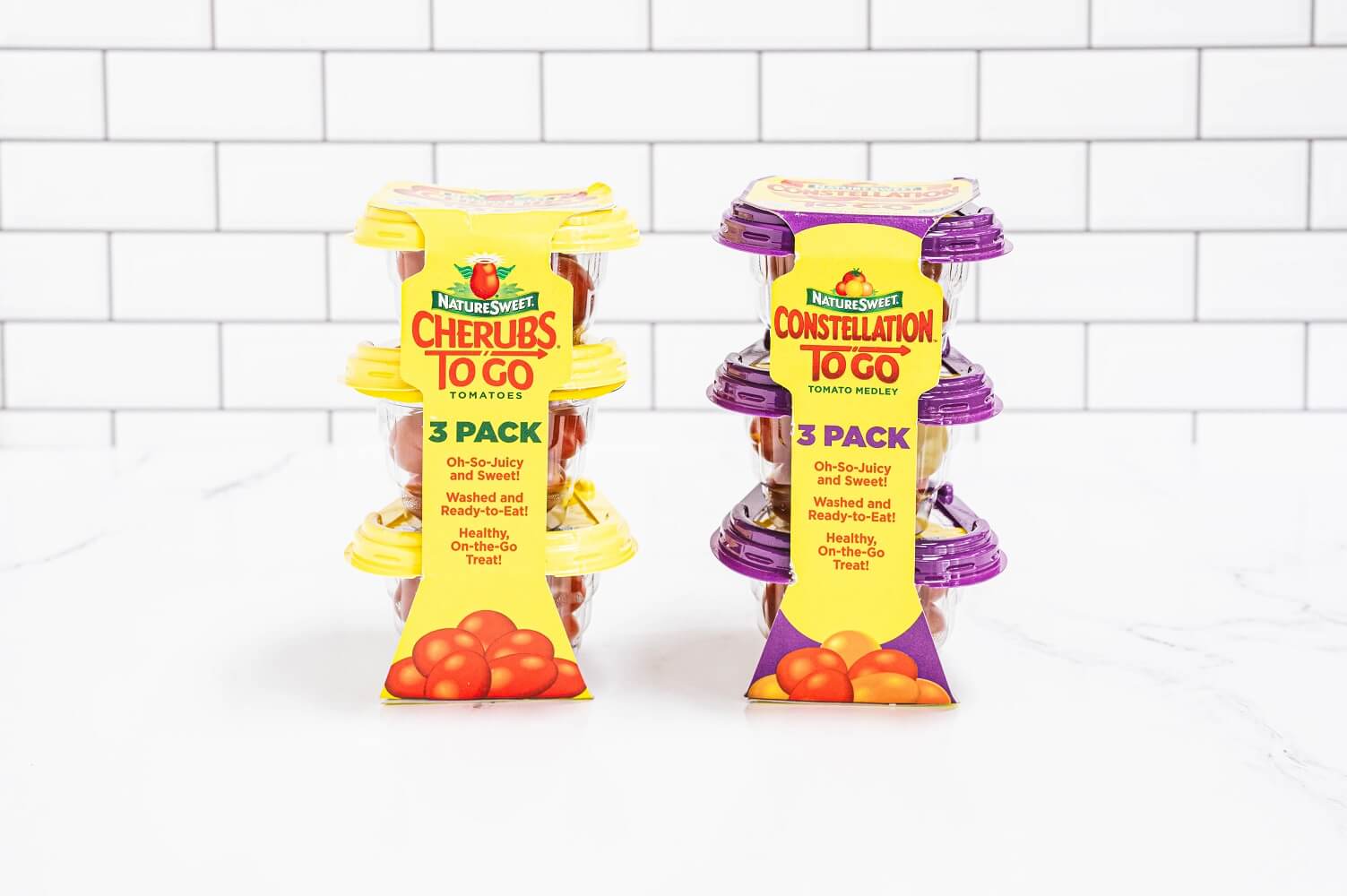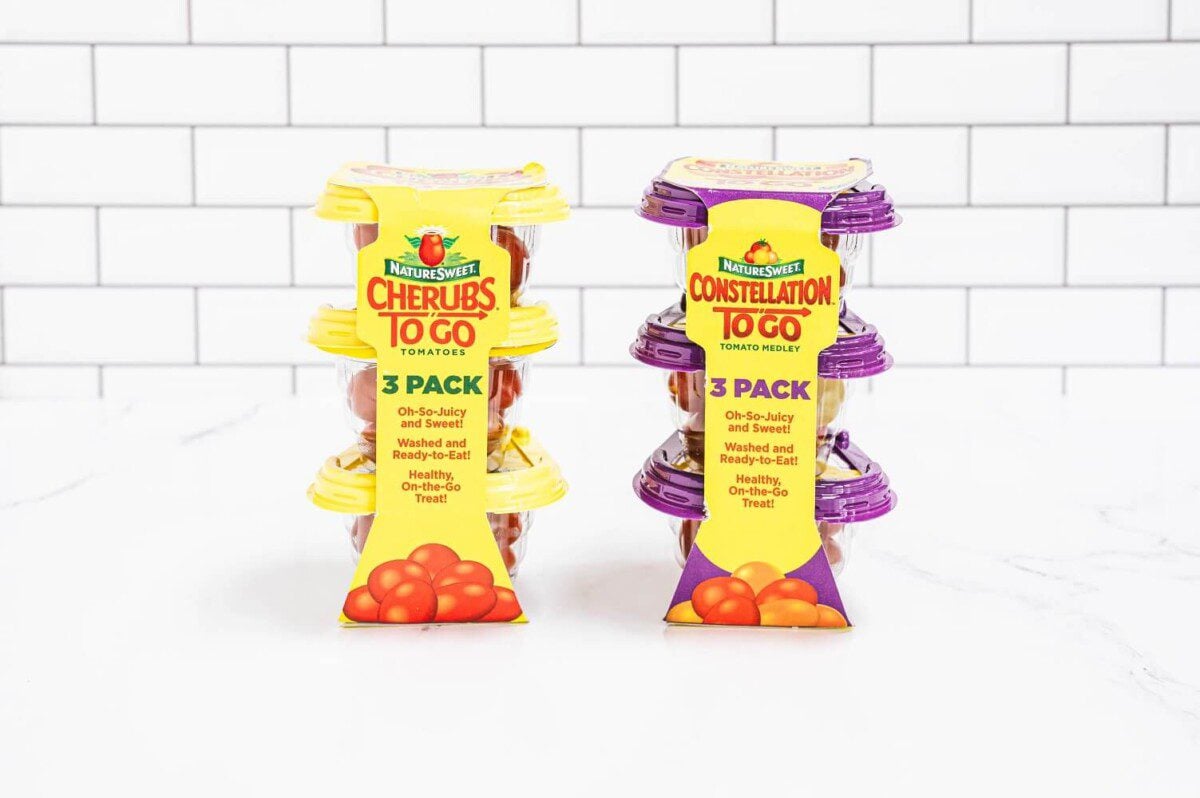 This post is sponsored by NatureSweet.
Need a juicy snack when you're hungry at work or while running errands? Want to send a fresh produce snack along with your kids when they head off to school? These To Go Tomatoes from NatureSweet are just what you need! Bite-sized tomatoes are an easy on-the-go snack, but NatureSweet has made them even easier to take along.

Packable, Snackable Tomatoes
Ditch the crumbled granola bar and the melted chocolate candies and pack some fresh produce to snack on while you're out. Whether you're feeling peckish at the kids' soccer practice or hungry on a shopping trip, juicy and flavorful NatureSweet tomatoes are a satisfying snack you'll love.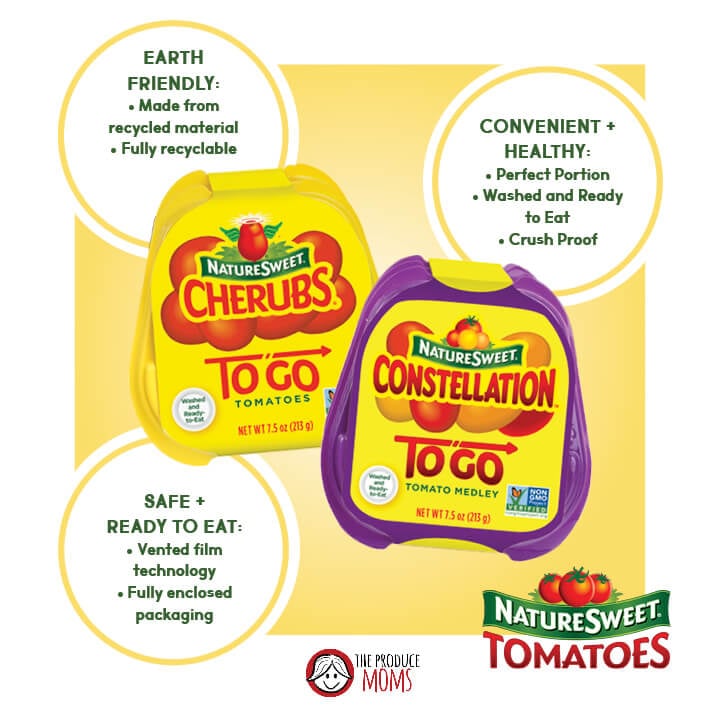 But there's no need to worry about them getting squished on the way! With new To Go Tomatoes from NatureSweet, you can take this poppable produce with you wherever your day takes you. Safe and ready to enjoy, these tomatoes come in crush-proof, durable packaging made from recycled materials. Head to your local produce section to find perfectly-portioned, pre-washed packs of NatureSweet Cherubs® & Constellation™ tomatoes.
If you crave that classic red tomato flavor, pick up a package of To Go Cherubs. They're not just tasty – they'll help you stay healthy, too! Red tomatoes like Cherubs are filled with vitamins and the disease-fighting nutrient lycopene. If you want to mix it up, pick up a pack of To Go Constellation, a medley of Cherubs and the yellow Comets. These yellow tomatoes are just as flavorful and offer a boost of iron and minerals to help you round out your daily nutrition.
NatureSweet: Tomatoes Grown Right
What's behind the delicious taste of NatureSweet tomatoes? A company that's doing what's right! NatureSweet is committed to sustainable produce grown the right way. That means they're bringing a better product to your grocery store while doing their part to care for the planet.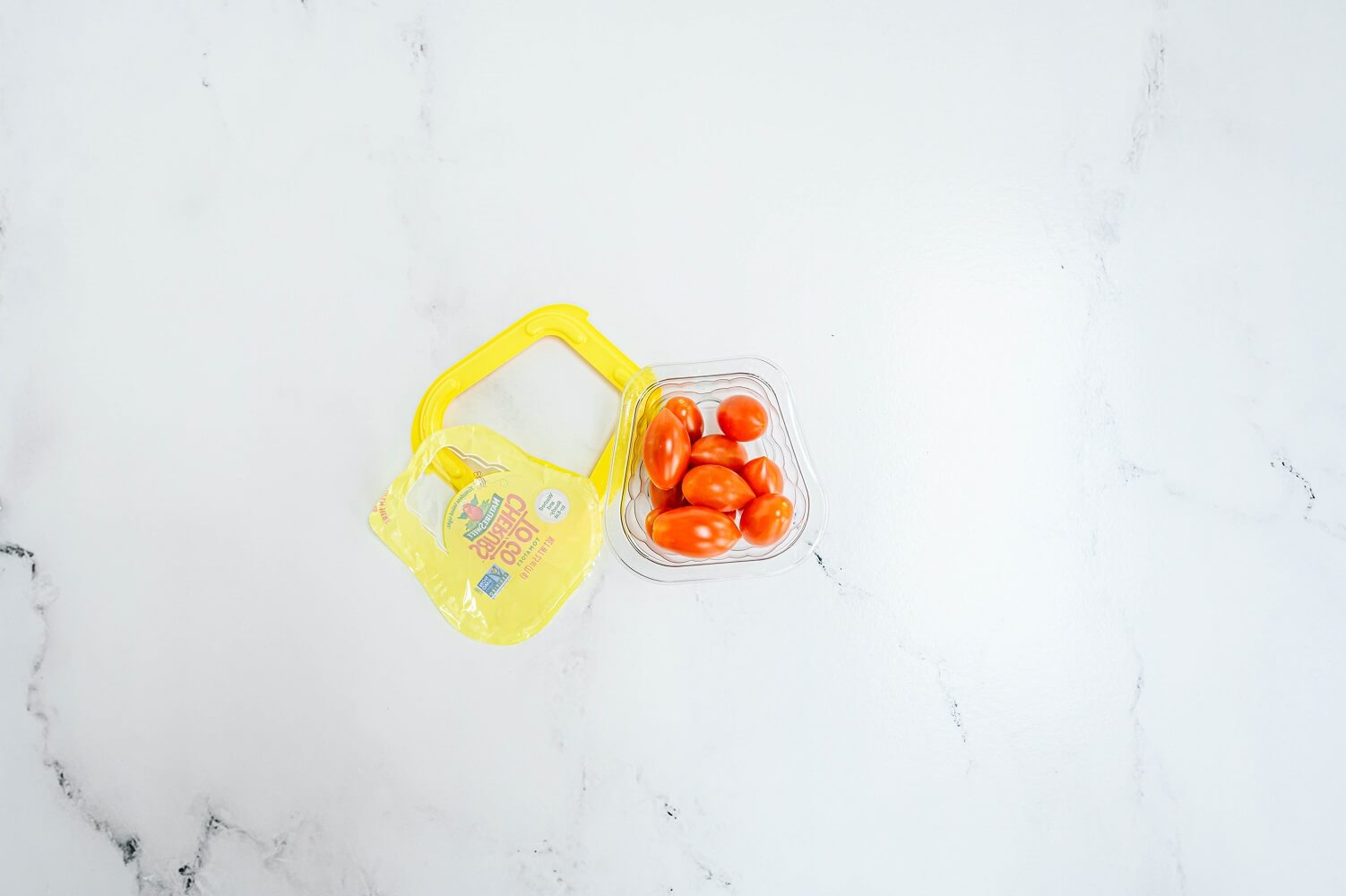 But the earth isn't the only thing that makes these tomatoes grow. These tasty tomatoes are only possible thanks to NatureSweet's expert growers. So to ensure that those tomatoes are properly nurtured, NatureSweet supports and empowers its growers as they pursue goals in their careers, their studies, their families, and their communities.
Where Will You Take To Go Tomatoes?
To Go Tomatoes are portioned just right and come in a convenient container, meaning they're ready to go wherever your day takes you. Bring them with you to work or on errands or send them with your kids when they head off to school. No matter where you pop open your tomatoes, you'll find a delectable snack waiting for you!
NatureSweet tomatoes are hardy and travel well, and the To Go Tomatoes container makes them extra durable. Throw them in your purse for an anywhere, anytime snack, or pack them in a lunchbox for a side or a salad addition. Take them on road trips for snacks between stops or put them in a picnic basket to add to an outdoor cheese board. The possibilities are endless!
Where will you take your To Go Tomatoes? Snap a photo of your tomatoes on the go or a meal you made with them and tag us on Instagram @theproducemoms and @nstomatoes.