Feeling Peachy: Activity Sheets for Kids
May 11, 2020, Updated May 20, 2021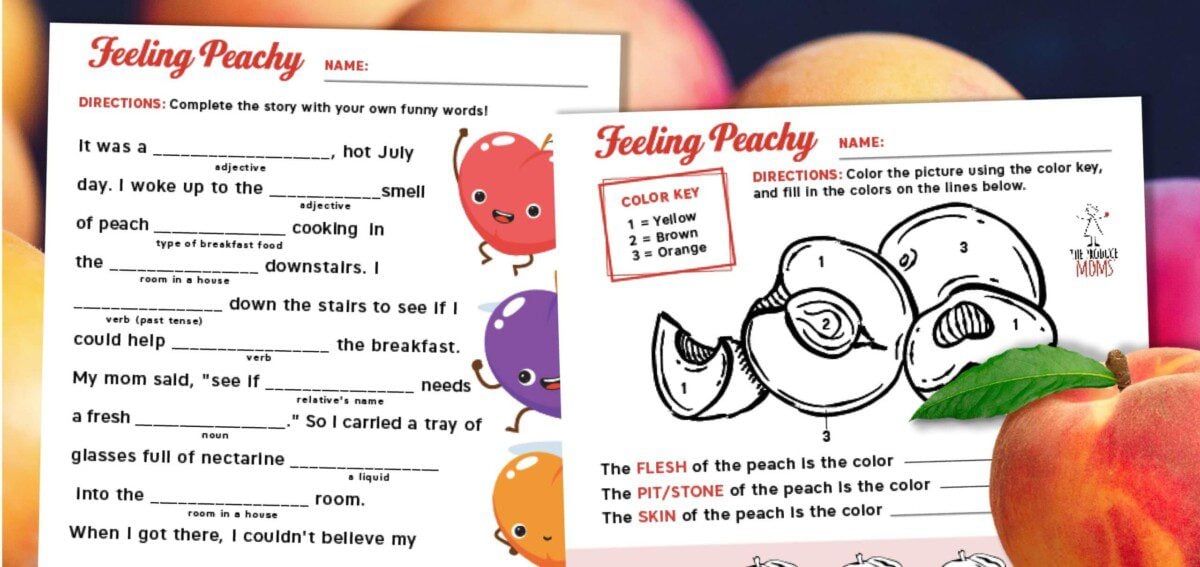 HMC Farms is a member of The Produce Moms' family of partners. 
Feeling peachy? Stone fruit season is in full bloom, and we couldn't be more excited!
What exactly is a stone fruit (also referred to as tree fruit)? It's a fruit with a large, hard pit or "stone" inside of it. The stone contains the seeds or kernels of the fruit. The stone fruit category includes peaches, nectarines, plums, plumcots, apricots, cherries and more!
Let's take a little closer at the anatomy of a stone fruit…

Feeling Peachy Activity Sheets
As we know, education is key to consumption.  We love to create activity sheets focused on fruits and veggies.  It is a great way for kids to learn more about the fresh produce that they love to eat. In our first activity sheet, we have the kids complete the basic anatomy of a peach.  Using a color-by-number approach, they will also learn what each part of the peach is called.  Also on the first activity sheet is a fun math problem.  But be careful, the math problem is a bit tricky!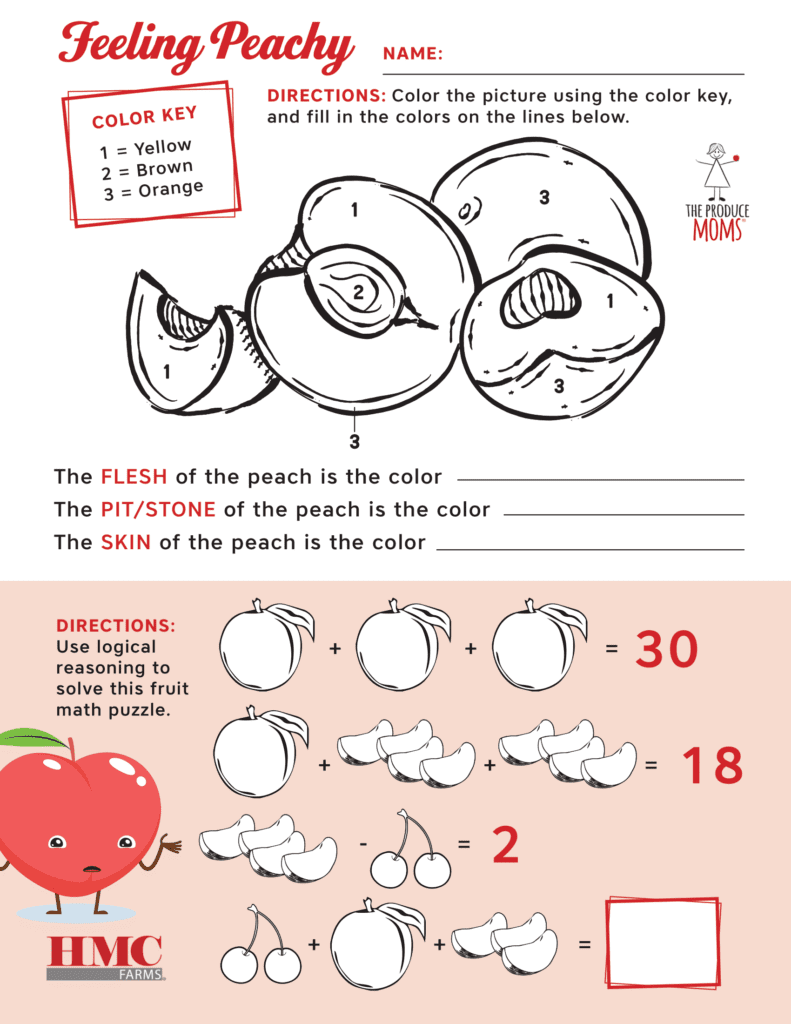 Our second activity sheet is a funny & peachy story created "Mad Lib" style.  Kids will fill in the blanks with words of their choice and be able to create their own story! Some of the younger kids may need help with the parts of speech. The best part is that you can create multiple stories with this activity!  We also have a fun suggestion for adding stone fruit to your next pancake breakfast!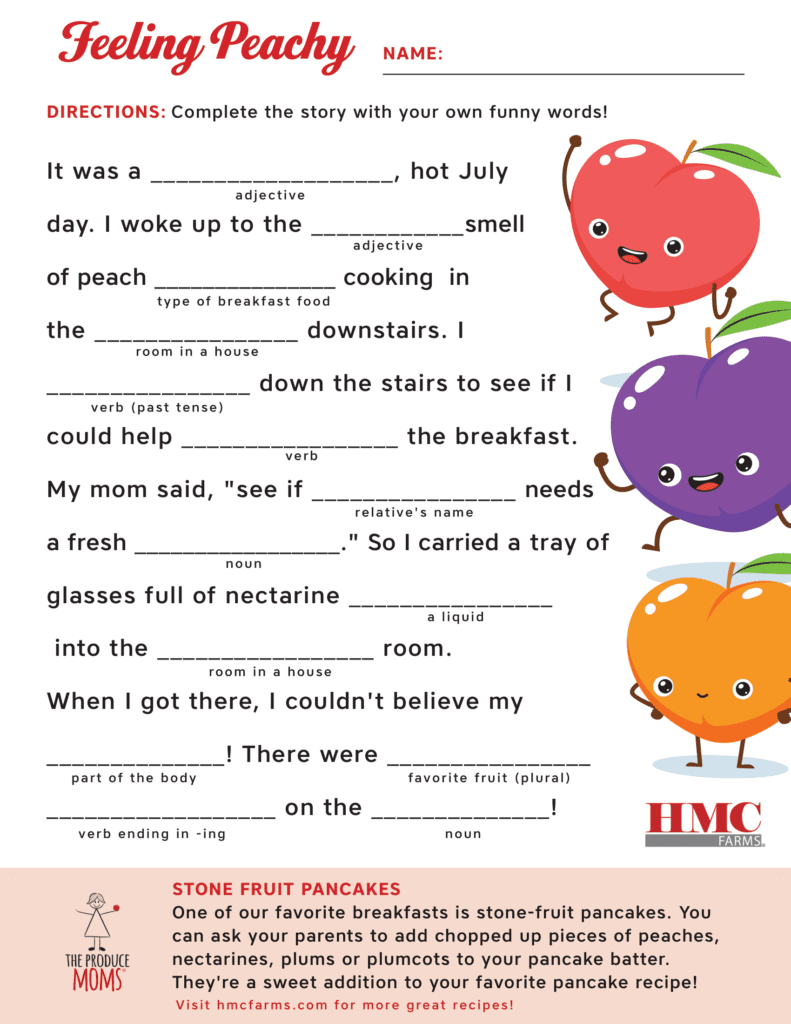 About HMC Farms
HMC Farms is a family owned business that has farmed the same land for generations, all the way back to 1887. They grow peaches, plums, nectarines, and table grapes in the heart of California's Central Valley. HMC Farms is a pioneer in foodservice grapes, providing Lunch Bunch® and Grape Escape® value added grapes to schools, restaurants, and other foodservice outlets 52 weeks a year.
Connect with HMC Farms
Other HMC Farms Activity Sheets
Love Grapes with All Your Heart Activity Sheet
Grapes at Midnight Activity Sheet