August 2020: The Produce Moms Podcast Month in Review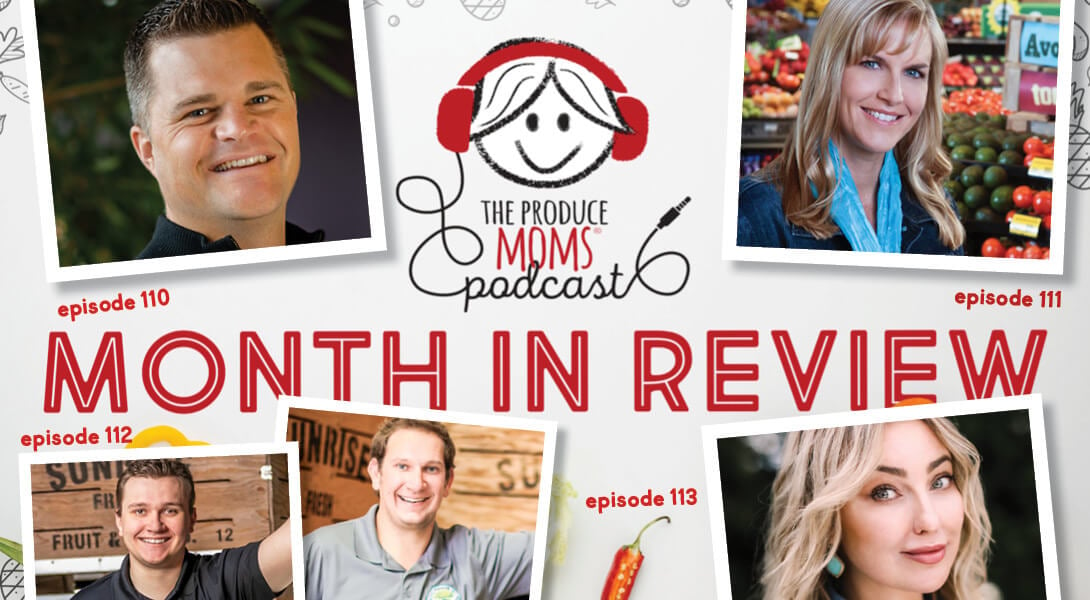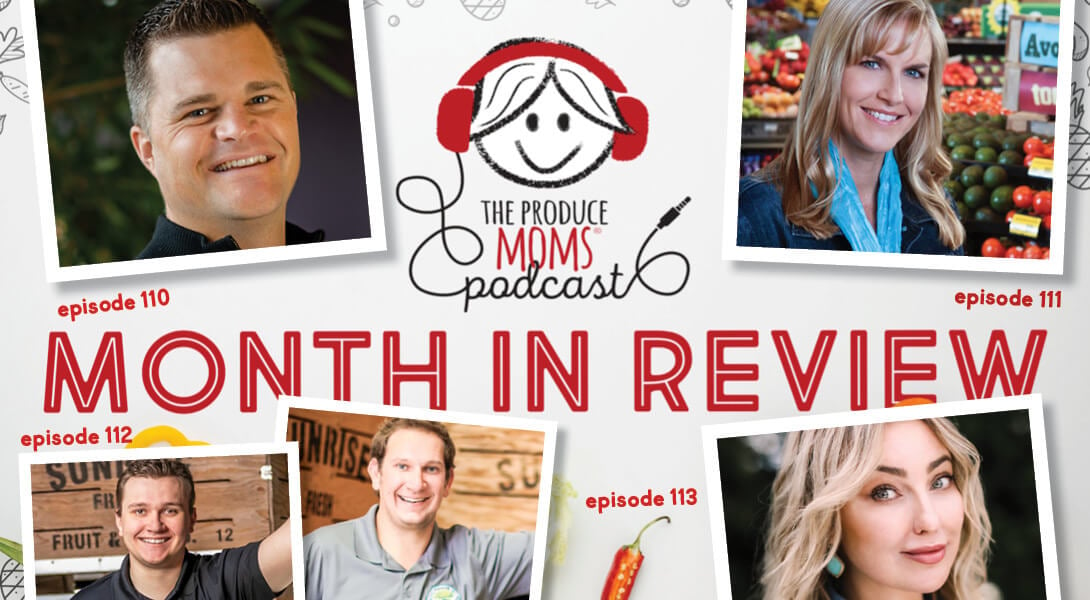 August 2020: The Produce Moms Podcast Month in Review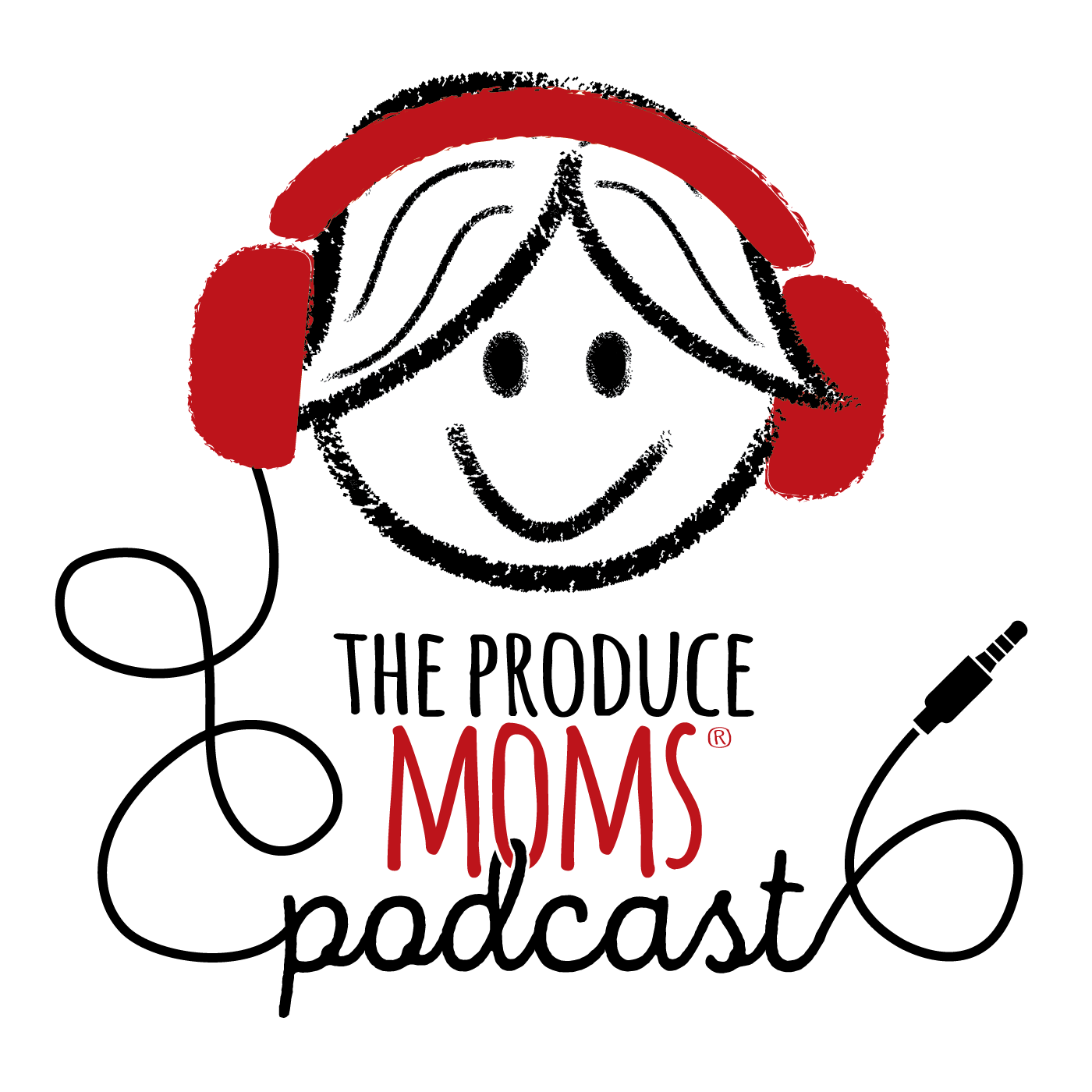 Let's take a look back at August 2020 Podcast Episodes.
The Produce Moms had a phenomenal month of August, sharing with you guests on our podcast that have been able to inform and delight during a time when we all thought the pandemic might have lifted. Unfortunately, we're having to look at short-term life changes and potential long-term overhauls in the way we live as families, employees, business owners, consumers, parents and so much more.
Chad Ogden brought to light the fast pivots and steady caretaking his team at Sunrise Logistics were able to provide wholesalers and producers, whom many have struggled to get fruit and vegetables delivered on time in a fresh and healthy manner. Barbara Ruhs opened our eyes to the truth about U.S. hunger and how we can make easy changes to create a healthier narrative about weight, wellness and the way we teach our citizens to treat their bodies. 
Case Samuel and his brother Jake Samuel sat down to share with us their extreme passion for Amazon's #1 dried fruit seller, Sunrise Fresh, which are cherries unusual to the dried fruit market. Why? They aren't filled with sugar… in fact, they aren't filled with anything! They are cherries grown specifically for consuming as dried fruit which is what makes their treats such high quality. 
Sarah Frey of Frey Farms and Sarah's Home Grown is one of the most inspirational women of the agricultural industry. We were so grateful to have Sarah on the show and listen to her incredible story which you can also read about in her new book The Growing Season: How I built a new life and saved an American farm. Not only did Sarah save her family's farm at the age of 17, she started selling melons as a young girl and learned how to push past fear, judgment and setbacks into a successful journey most others couldn't accomplish.
Keep reading to learn about the incredible, fruitful episodes we shared in August.
August 2020 Podcast Episode 110: Creating Produce Supply Chain Success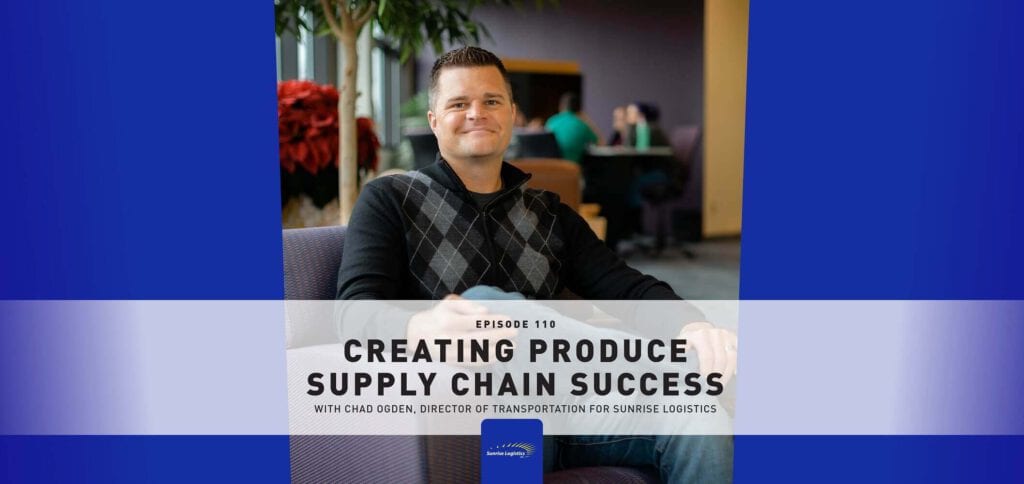 Making sure our food supply chains are a success.
The who, what, when, where, how and why behind what brings your fresh fruits and vegetables to your dinner table isn't something you probably think about. But this podcast episode with Chad Ogden, Director of Transportation for Sunrise Logistics will help you understand the deep care and concern transporters have for the health of your produce.
The amazing thing about Sunrise Logistics is that they were well prepared for when COVID-19 hit. Unlike many other wholesalers and producers, Sunrise was able to quickly pivot, already having high quality standards in place and keeping lines of communication open with all their customers. 
Sunrise isn't like other companies. They truly believe in helping their customers with holistic solutions. Not only do they offer national and international transportation, they offer services like bagging, ripening of avocados and brokerage between customers and carriers.
Learn about the incredible power of our food supply transporters and the ways Sunrise Logistics works hard to bring your family healthy, delicious, high quality produce.
August 2020: Podcast Episode 111: Making Healthy, Nutritious Food the Default Choice

What if choosing healthy, nutritious food was automatic?
That's the mission Barbara Ruhs, MS, RD, Retail Health & Wellness Expert and Founder/CEO of the Market RD is on. She's worked with the Massachusetts Department of Education on making meals compliant with nutritional standards and the Healthy School Meal Initiative to ensure children receive a, a meal in and of itself at school, and b, one that's healthy and nutritious. 
Barbara shares some horrific insights about children going hungry across the U.S. along with the body dysmorphic issues she's seen among collegiate athletes. She herself knows firsthand what it's like to struggle with those issues and believes if we were all taught what a healthy, nutritious meal was, we wouldn't have the narrative that "weight" is a determining factor of our health. 
Did you know the top three leading causes of death and morbidity in the United States are diabetes, cancer and heart disease, three diseases that could be virtually eliminated if people ate the recommended two to three cups a day of fruits and vegetables?
Listen to our insightful show with Barbara Ruhs and discover the easy changes your family can make not only to eat healthier, but to have a healthy relationship with how we eat healthy and think about our bodies.
August 2020 Podcast Episode 112: Bringing You the Healthiest Dried Fruit Possible

Dried fruit is REAL fruit.
Isn't it frustrating when you try to find healthy snacks only to look at the back of the ingredient label and see it's loaded with sugar or additives? That's something Sunrise Fresh guarantees won't happen. This #1 dried fruit seller on Amazon sells products with only one ingredient: fruit!
This episode is filled with passion and insight into the dried fruit industry as Lori sits down with Case Samuel, VP of Sales and Irrigation Manager and Jake Samuel, CEO of Sunrise Fresh.
Sunrise Fresh is a fourth generation dried fruit seller that pivoted when their father wanted to make ten cents more profit on the fruit they grew. Starting out with cherries (that are grown specifically for dried fruit) and now offering dried apples, peaches, blueberries and pears, Sunrise Fresh has gone from selling 10-15 units a day to over 300 thanks to Amazon. 
This show will help you understand why there is so much sugar added to dried fruit and the measures Sunrise Fresh keeps in place to make sure it doesn't happen!
August 2020:  Podcast Episode 113: Never Let Fear Stop You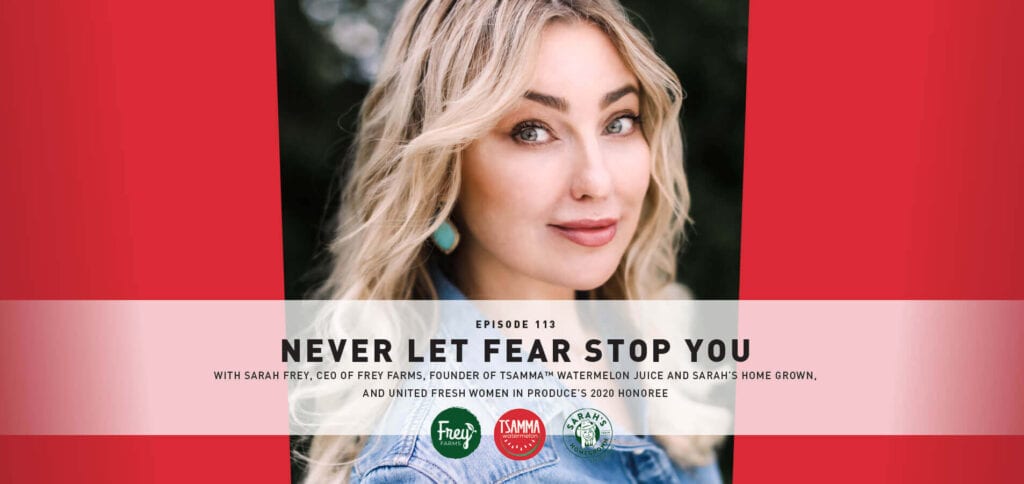 You can rise in the face of fear.
Sarah Frey grew up in the rural countryside of southern Illinois on her family farm where oftentimes she didn't know if she'd make it out alive. But talk about a transformation! Sarah ended up purchasing her family farm before she was even an adult, is now the founder and CEO of Frey Farms, Sarah's Home Grown and was United Fresh Women In Produce's 2020 Honoree.
Sarah just released her book, The Growing Season: How I Built a New Life and Saved an American Farm which details her incredible journey of growing up on a farm (that she was desperate to get away from), to purchasing her family farm and expanding Frey Farms into seven different states. 
Her success didn't come easy and she walked into some of the most intimidating rooms to sell her melons without formal sales training or knowing anything else to do other than to follow her intuition. Listen to this episode and truly be moved by her underdog to champion story.
To see a list of all our past episodes, visit www.theproducemoms.com/podcast/
[bctt tweet="August was filled with memorable guests and stories on #TheProduceMoms #Podcast. Our August Month in Review will give you a quick recap + an opportunity to listen to each episode!" username="theproducemom"]
Related:
July 2020: The Produce Moms Podcast Month in Review
June 2020: The Produce Moms Podcast Month in Review
May 2020: The Produce Moms Podcast Month in Review
April 2020: The Produce Moms Podcast Month in Review
March 2020: The Produce Moms Podcast Month In Review