Ask the Produce Expert: Tropical Avocados – The Avocado Craze Gets Even Bigger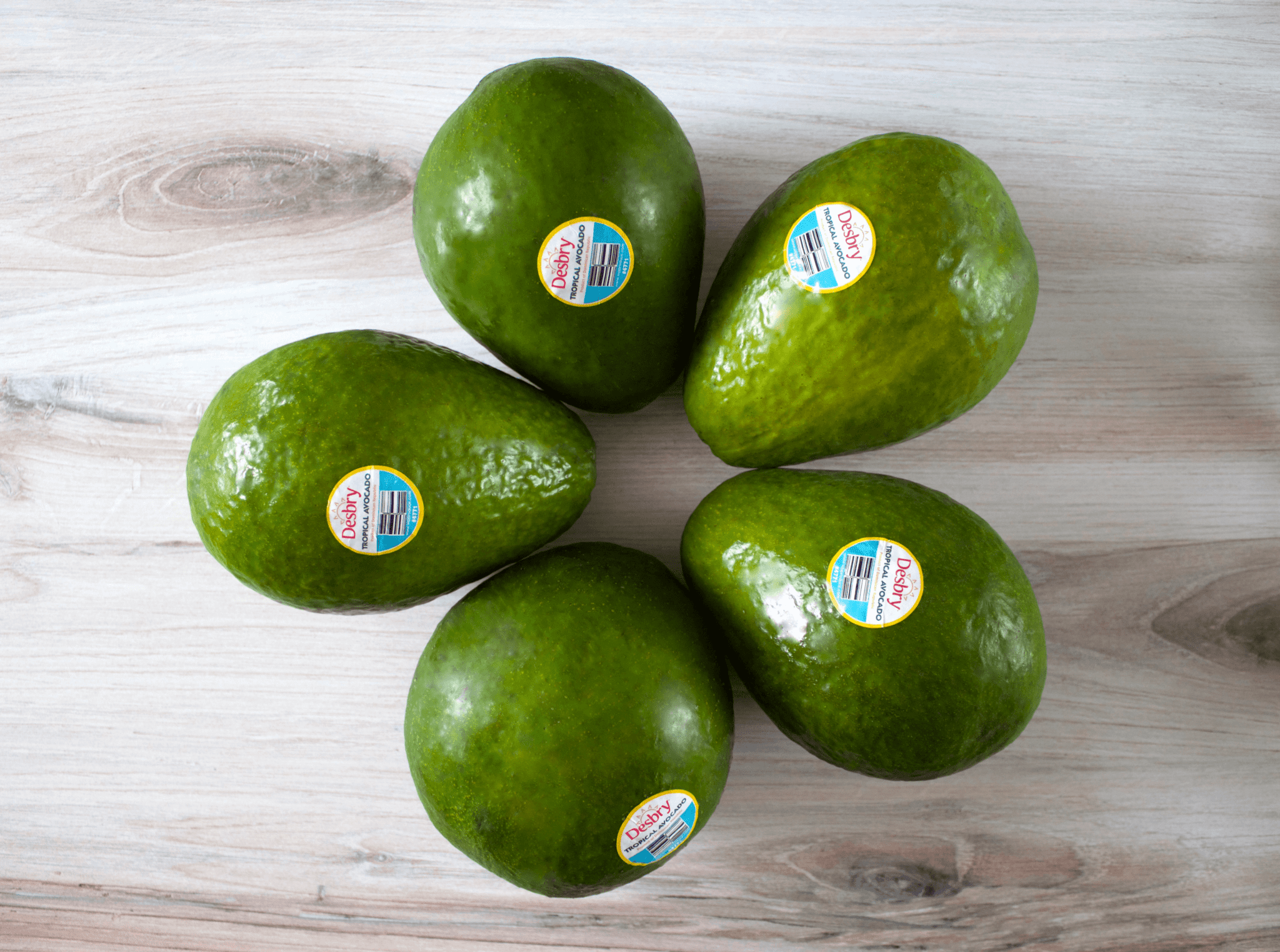 Ask the Produce Expert: Tropical Avocados – The Avocado Craze Gets Even Bigger
Rich, delicious and full of healthful nutrients, there is evidence people have been cultivating and enjoying avocados dating back to the time of the Incas, around 750 B.C.
The small black Hass avocado, familiar to and adored by most Americans, is a relative newcomer first produced in California less than 100 years ago. Meanwhile, the luscious and much larger Tropical Avocado varieties, have been a staple of Caribbean and other tropical cultures for many hundreds of years. 
Popular in Hawaii, Florida and along the East Coast of the US, Tropical Avocados can now be found in produce aisles nationwide, and are being enjoyed by families across the USA. 
Premium-quality Desbry® Tropical Avocados are grown and distributed by WP Produce. Founded in 1984, WP Produce is an American, family-owned business based in Miami, Florida. From its own farms in the Dominican Republic (DR), and partner farms in the DR and Florida, WP Produce provides Desbry Tropical Avocados year-round, and is the largest provider of Tropical Avocados to the US. 
In this edition of Ask the Produce Expert, Chris Gonzalez, VP of Sales for WP Produce, is our featured expert. Chris grew up in the tropical fruit and avocado business and has been with WP Produce since 2006. He is also the nephew to the company's founder, Willy Pardo, and works alongside other family members, including cousin Desiree Morales, WP Produce's Vice President and the founder/CEO of Tropical Fruit Box.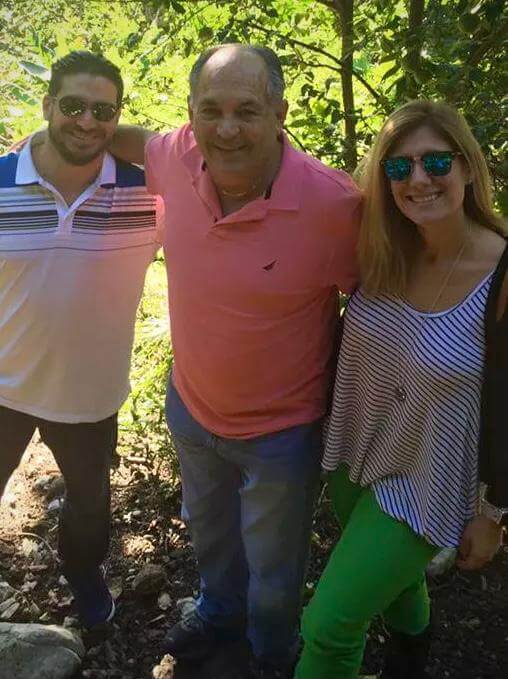 How are Tropical Avocados different?
People might be surprised to learn that the avocado is, in fact, a fruit — and like some other favorite fruits, there is more than one variety of avocado! The most obvious difference between Tropical Avocados and others  is their size: our Desbry Tropical Avocados are 2-3 times the size of other avocados. 
Upon first seeing a Tropical Avocado, many people's reaction is "whoa" followed by "wow!" Not only do they just look like something you want to have, once tasted, Tropical Avocados may become your new favorite.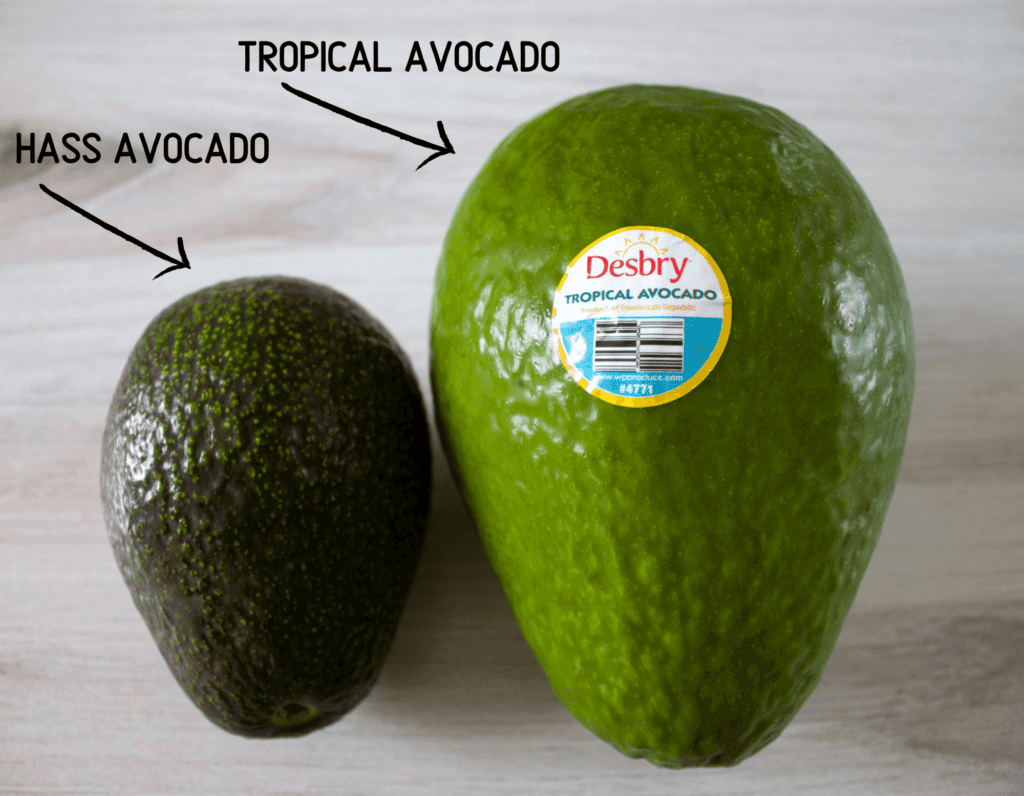 The size of Tropical Avocados also provides more bang for the buck. Instead of having to cut, peel, remove the pit, and slice multiple avocados, one Tropical Avocado can be the center of a family meal (of course the more the better). 
And if there are any leftovers, Tropical Avocados can be stored in the refrigerator for several days after being sliced without turning black because they naturally oxidize slower.
Related: Tropical Avocado 101
How did Tropical Avocados get to be so big?
The question should be 'why are other avocados so small?' Tropical Avocado groves are located in lush, tropical mountain environments, where the trees grow in rich soil and humid conditions. They are nature's original avocado.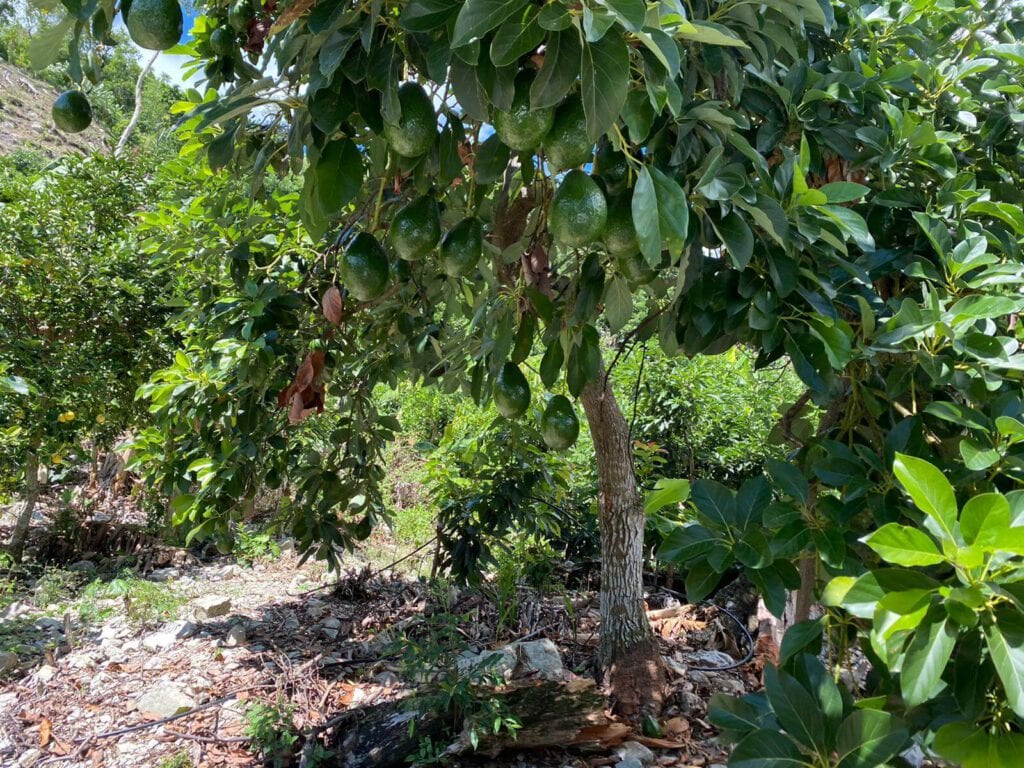 How can people best enjoy Tropical Avocados?
Fresh and creamy, Tropical Avocados have a sturdier texture and slightly lighter flavor than other avocados. They are great sliced, diced and cut into chunks where they can stand out as the main ingredient—such as salads, sandwiches, wraps, and avocado toast. Or, be added to a dish to enhance the flavor and visual presentation—such as soups, ceviche, and pico de gallo.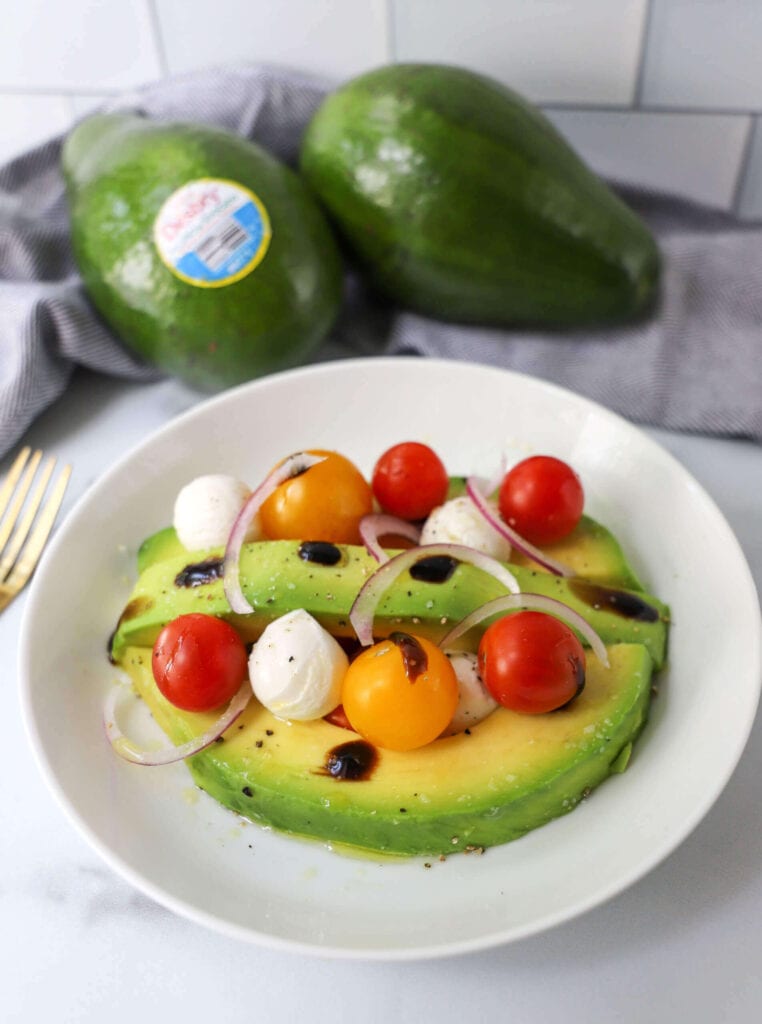 Many people love them sliced plain, drizzled with a little vinegar or light oil, or sprinkled with salt. Tropical Avocados are also a perfect flavor enhancer served on top of grilled meats, scrambled eggs and frittatas, or chili and other stews. 
For a quick and healthy meal, you can create an avocado bowl! Cut a Tropical Avocado in half, remove the pit, and fill with chicken salad,  sauteed ground beef, chunks of fresh sushi-grade tuna, or whatever you like. And for those people who just can't wait to enjoy their avo goodness, slice in half and go to town with a spoon. 
Tropical Avocados are very nutritious. They contain over 20 minerals and vitamins, and have no cholesterol or sodium. They are high in fiber and healthy fat, and low in net carbs. Desbry Tropical Avocados are the perfect addition to a tasty, health-conscious diet.
Related: 3 Simple Tropical Avocado Salads and Tropical Avocado Tacos
How can people tell when a Tropical Avocado is ripe?
This is an important distinction between other avocados and Tropical Avocados. The peel or rind of Tropical Avocados remains green and shiny. As they ripen, they do not turn black. When the fruit gives a little under pressure of a gentle squeeze, Tropical Avocados are ripe and ready to enjoy.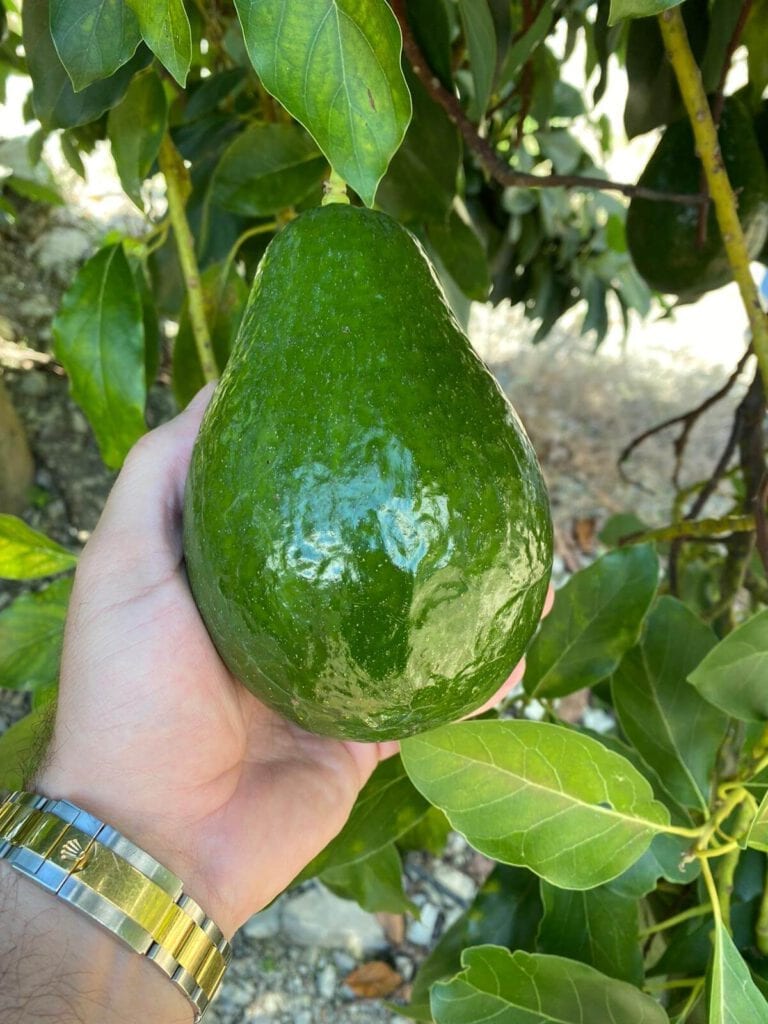 How are Tropical Avocados grown and shipped?
Each avocado tree produces fruit for a few months each year, but because we have farms in the Dominican Republic in four different regions and on the mountains at different elevations, we are able to grow our Desbry Tropical Avocados year-round. We also provide Tropical Avocados grown in Florida when they are available.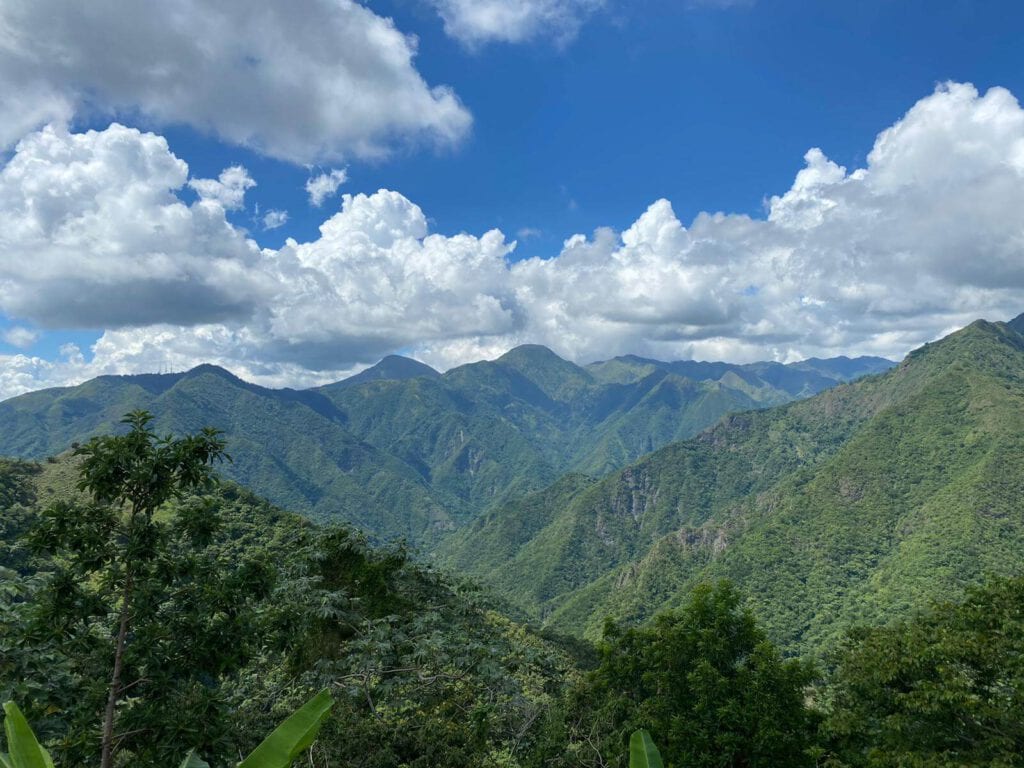 Our Desbry Tropical Avocados are hand-picked, and within a couple of hours of harvest, they arrive at one of our state-of-the art packing facilities where they are pre-cooled and packed for shipping. Once they leave the farm, they are well protected and kept in a temperature-controlled environment until they make their way to your local grocery store's produce department. 
Where can people buy Tropical Avocados?
While Tropical Avocados are most readily available in the Southeast US, we ship our Desbry Tropical Avocados across the United States, with strong supplies from California to New England. If they are not currently on display at your local grocery store, check with the produce manager and ask them to order some for you. The Produce Moms even has instructions on how to do this here.
For more information about Tropical Avocados, see The Produce Moms' article: Tropical Avocados 101  and follow Desbry on Instagram for more tips and recipes.