American Flag Fruit Tray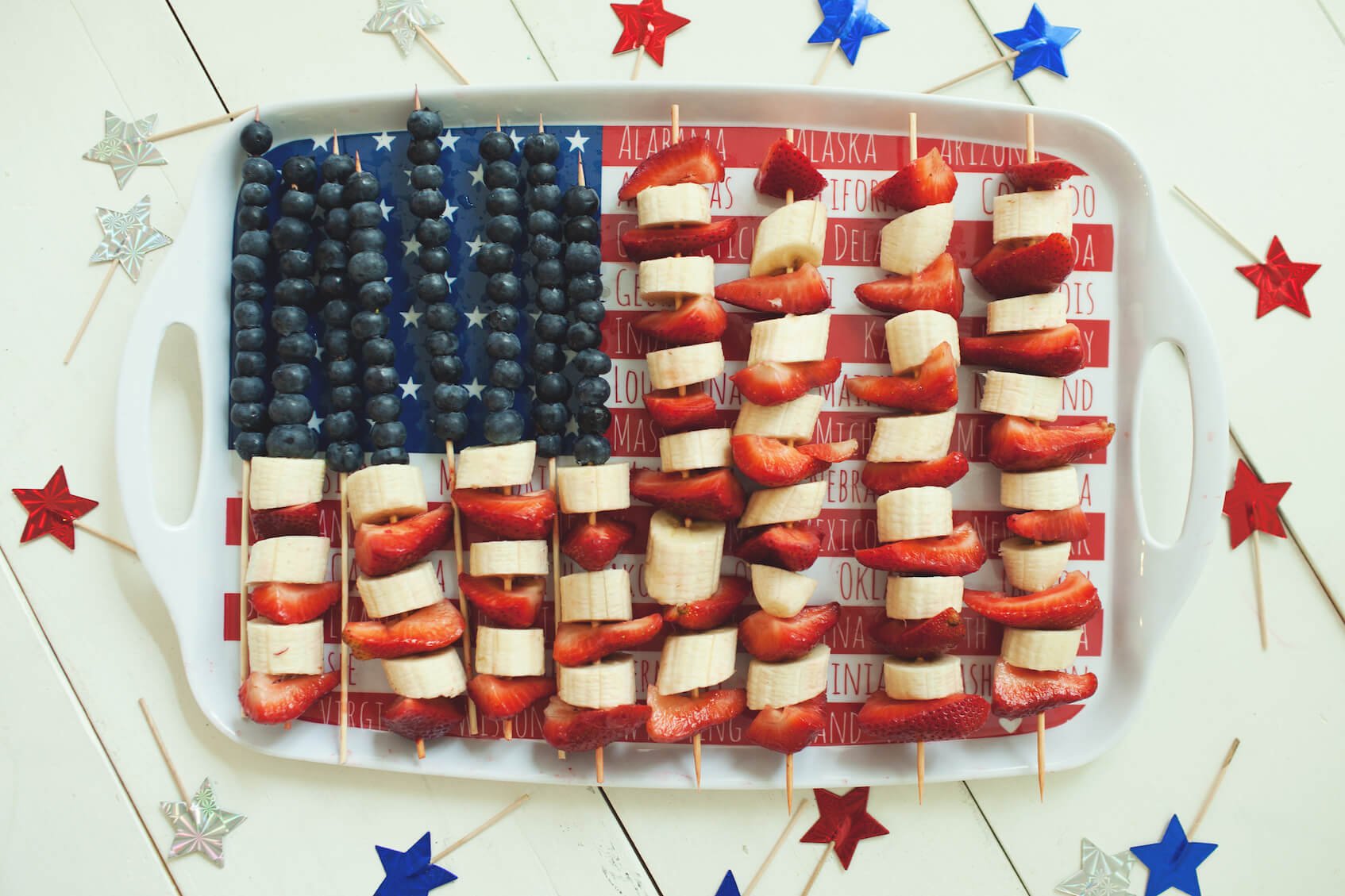 Patriotic and delicious!
We worked with our brand partner Kroger to bring you this patriotic fruit tray.
Choose this American flag fruit tray for your 4th of July, Memorial Day, or Labor Day festivities. It's both patriotic and delicious!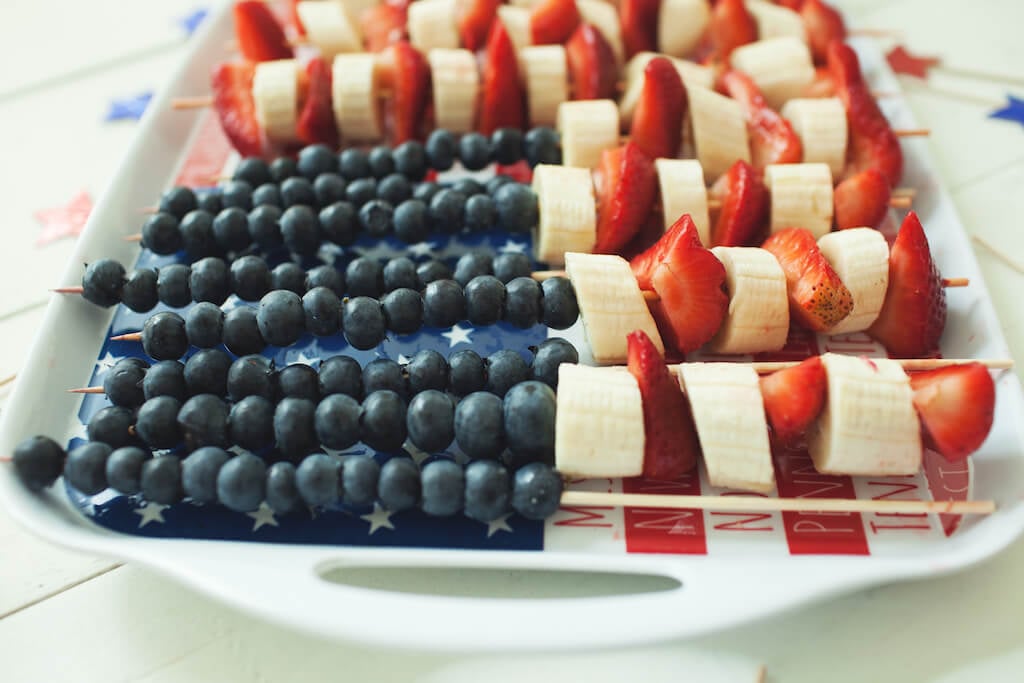 This fruit tray is crafted from bananas, strawberries, and blueberries on fruit skewers. The fruit skewers make it really easy for your party guests to eat. Instead of fumbling with tongs, guests can simply grab a skewer and walk off. This is especially fun and convenient for kiddos.
To make these patriotic skewers, thread blueberries onto have of several of the skewers (about 8-10, depending on the size of your plater). Then thread on strawberries and bananas, alternating to create stripes. The rest of the skewers, usually 4-5 (again depending on the size of your platter) will get bananas and strawberries only. You can either halve the strawberries or keep them whole. Your choice — either works great!
Here's a video to help you see how to create an American flag fruit tray:
Ingredients
bananas

blueberries

strawberries
Instructions
Cut the banana & strawberries into chunks.

Alternate between strawberry & banana chunks on 4 skewers.

Alternate between strawberry & banana chunks on half of 4 skewers. Fill the rest of each skewer with blueberries.
Here are a couple other American-themed party trays to keep you feeling patriotic:
Enjoy!