What is a Farmer's Market? What to Know Before Your First Trip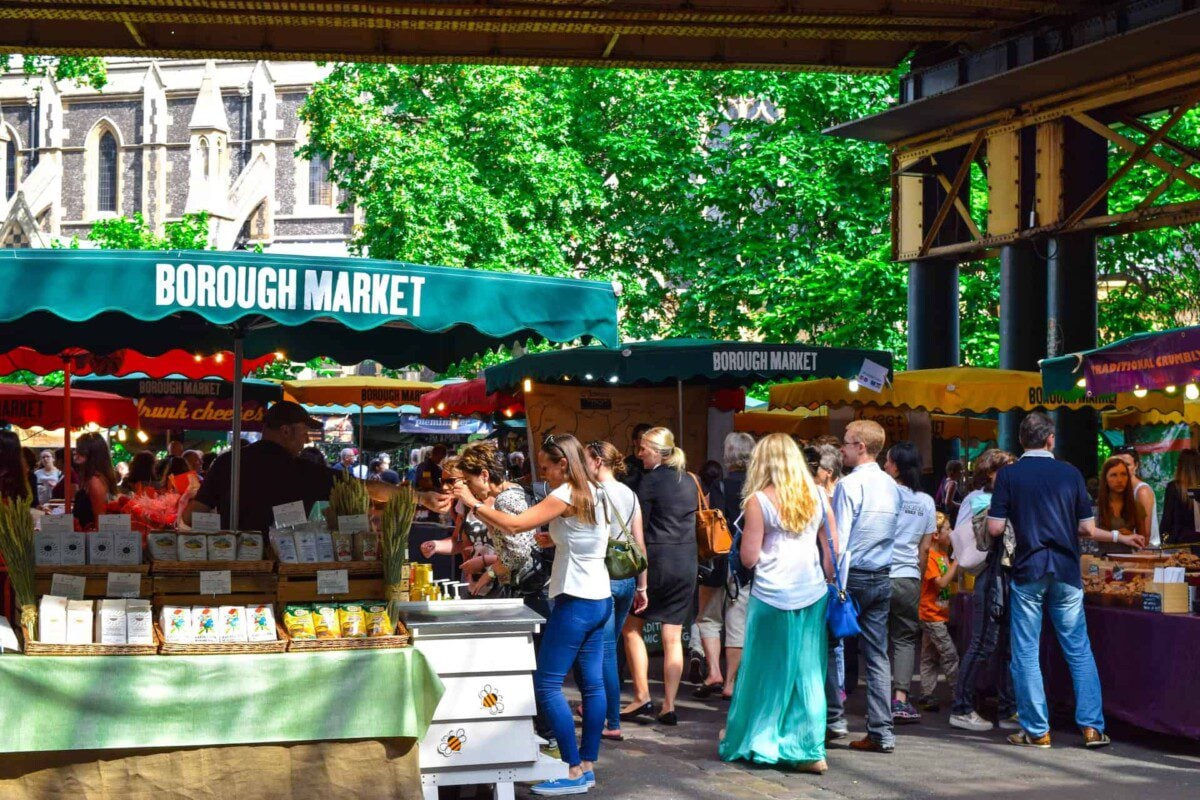 The Farmers Market can be a great way to start a Saturday morning. There is nothing better than the feeling of getting to support your local community while watching others do the same. It's perfect for getting some shopping done for items you can't find at your typical local supermarket, getting to know vendors and wonderful for those unique items. It's a slow-paced shopping experience filled with happiness and comfort.
There are so many benefits to Farmers Markets. So, if you've never been to a farmer's market and want to know all odds and ends before your first visit, you came to the right place. We will break down everything that you will need to know, such as what you can buy and how you can navigate your way through one!
What is a Farmer's Market?
Farmer's markets are public markets where recurring farmers (or their representatives) will come to sell their produce. But it's not just farmers; this can also include local vendors selling other items rather than produce. These Farmer's markets are about making a personal connection with the local community and bringing mutual benefits to everyone.
You can expect to find products only in season, so customers are getting nothing but the very best and fresh. By cutting out the middleman, these farmers will receive more profit while the shoppers will receive the freshest produce available, so this is a win-win situation for both parties!
Related: Add Watermelon: 7 Recipe Favorites With A Unique Watermelon Twist
What can I Purchase at a Farmers Market?
You can expect to find a large variety of items that stallholders have. It may even be some of the very best items in the country! Each piece that the producer brings takes time and effort to produce. So, customers can count on getting the vest best product. So, what items can you expect a Farmers Market to have?
As stated earlier, you can count on finding produce, something perfect for The Produce Challenge, but there will be other vendors there selling their items too. These Farmers Markets mean that all the items were produced and sourced locally, allowing you to discover products and brands you never even knew existed. Some great examples can include:
Baked goods such as cakes and bread

Flowers and bouquets

Marmalade, Chutney, Jam, and Jelly

House plants

Herbs

Beverages

Dairy products

Meat and Fish

Handmade crafts and art

Fruits and vegetables

Special items found nowhere else
How to Navigate Your First Farmers Market Trip
If you've never been to a Farmers Market before, then chances are, you may be wondering about how to navigate it. Here are some of the best tips we have for your first-time visit!
Bring Bags
Farmers Markets are all about the eco-living mentality, so why not bring some bags with you during your shopping experience? Besides, some vendors may not even supply their customers with bags anyways.
Take your taste buds on a marvelous journey! Check out all the recipes from The Produce Moms®!
Bring Cash
Nowadays, there are vendors at the Farmer's market that have mobile-card reading options or use things such as Apple Pay. However, you should also count on some vendors being a little more traditional. On the off-chance that some vendors may accept only cash, bringing some small bills and change should be a good idea. You don't want to end up empty-handed, so this is something that you should not skip out on!
Related: Steak and Strawberry Salad
Be Open to Trying New Foods
One of the wonderful things about Farmers Markets is that they allow you to try items that aren't available at regular supermarkets. It can be a fun way to try out some new recipes too. This can include purple potatoes, edible flowers, and savory chutneys. Honestly, the possibilities are endless! Make sure to come with an attitude of wanting to explore. This alone is going to make your visit so much better.
Feel Free to Chat with Some Farmers
Don't be shy! One of the best experiences visiting the Farmer's market would be meeting and chatting with the local farmers. It's amazing getting to see their passion for the products they grow, but they'll be able to give you suggestions such as recipes, farming methods, and so much more. In addition, the farmers love answering questions when their stalls aren't swarmed with people.
Arrive Early for the Best Selection
When it comes to the farmer's market, you will want to arrive early. First, you'll beat the crowds, which means you'll get the best selection available. Also, you'll need to think of it this way: since you're not grocery shopping at a store, the vendors could easily run out of goods. So, by arriving earlier, you're going to have the highest likelihood of getting first dibs on all the high-quality produce.
Do a Lap of the Market at the Beginning
Before you jump in and buy things, why not take a stroll around the vicinity first? It's great because this can help you see what is offered for the week, what the best prices are, and what type of buying options you have. Then, once you're ready, you can buy what you want!
Related: 10 Sweet and Savory Kebab Recipes
Why You Should Support Your Local Farmers Market
Nothing against grocery stores, but the Farmer's market can be a fun experience. It's a great way to support your local community while getting the opportunity to discover what's out there. Plus, seasonally and locally, purchasing your groceries is great for the environment and provides some social benefits. This feeling of coming together and showing support isn't something you'll get at a supermarket, which is why supporting your local Farmer's markets when in season can be wonderful!
Now that you have all the background knowledge of navigating a farmer's market, you can go out there with your family and have some fun while getting your grocery shopping out of the way. This can be a great way to indulge the senses while helping local businesses!
Being B Corp Certified comes with quite the title. But here at The Produce Moms, we're dedicated to helping every home embrace whole foods. So join the incredible produce challenge today!