Sarah's Homegrown Agua Frescas Now Available at Jason's Deli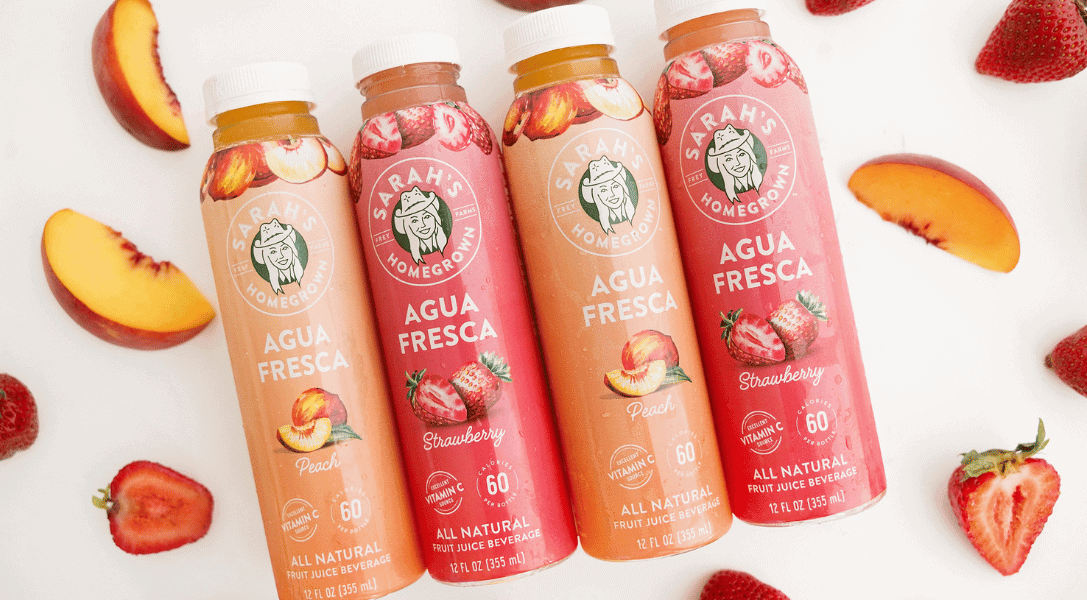 We are so excited to announce that our partners at Sarah's Homegrown now have their Strawberry and Peach Agua Frescas available in the beverage cooler at Jason's Deli nationwide!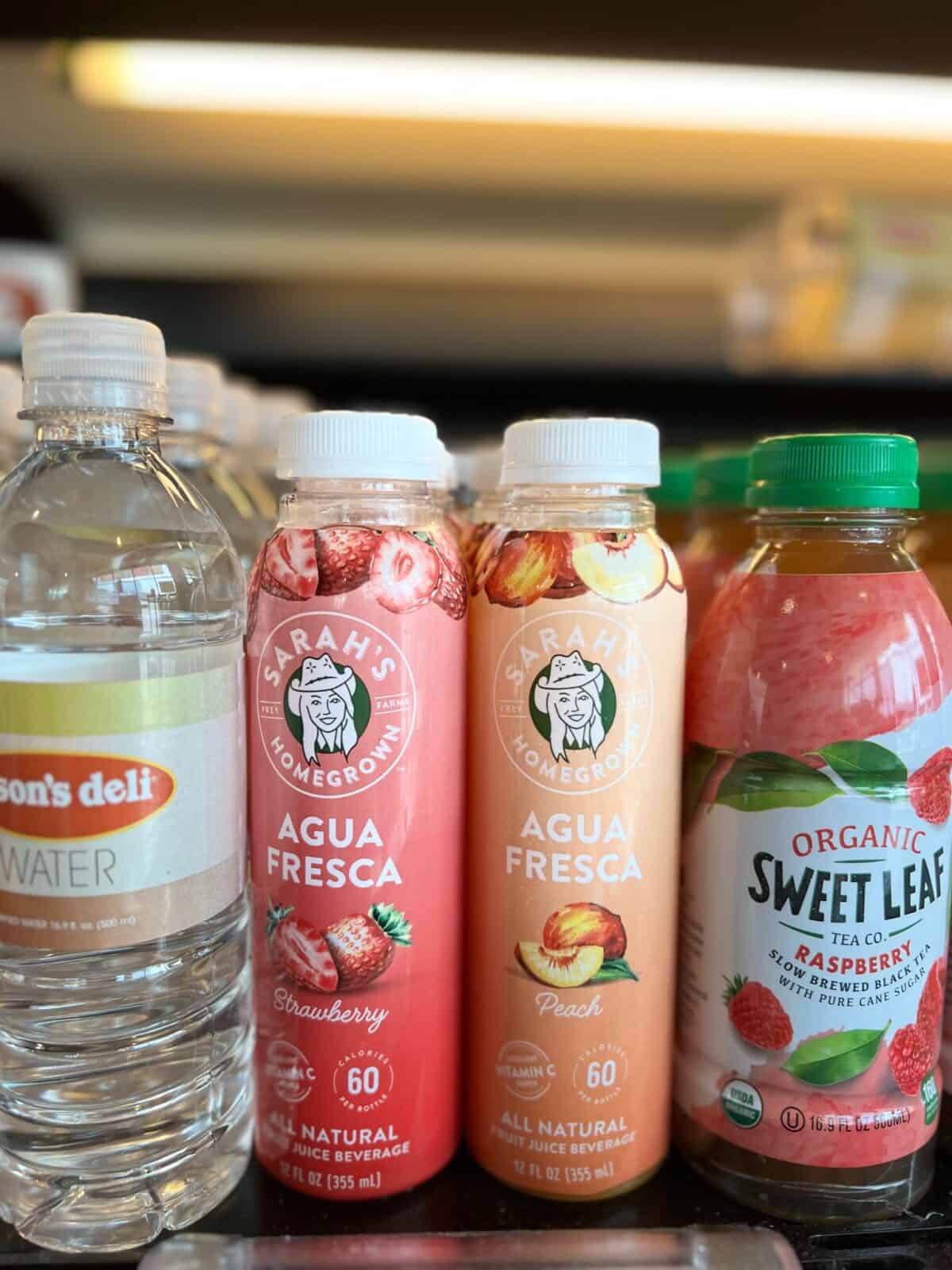 This post is sponsored by Sarah's Homegrown, a Frey Farms family of products.
Sarah's Homegrown uses real fruit. All their agua frescas contain simple ingredients. Plus, each bottle contains only 60 calories and is a great source for Vitamin C. The Strawberry and Peach Agua Frescas are so refreshing and delicious. We can't wait for you to enjoy them as much as the team does here at TPM.
The next time you order or stop in a Jason's Deli, be sure to pick up a bottle or two of these all natural fruit juice beverages. They are packed full of flavor and oh-so-delicious!
Related: Introducing Sarah's Homegrown Agua Frescas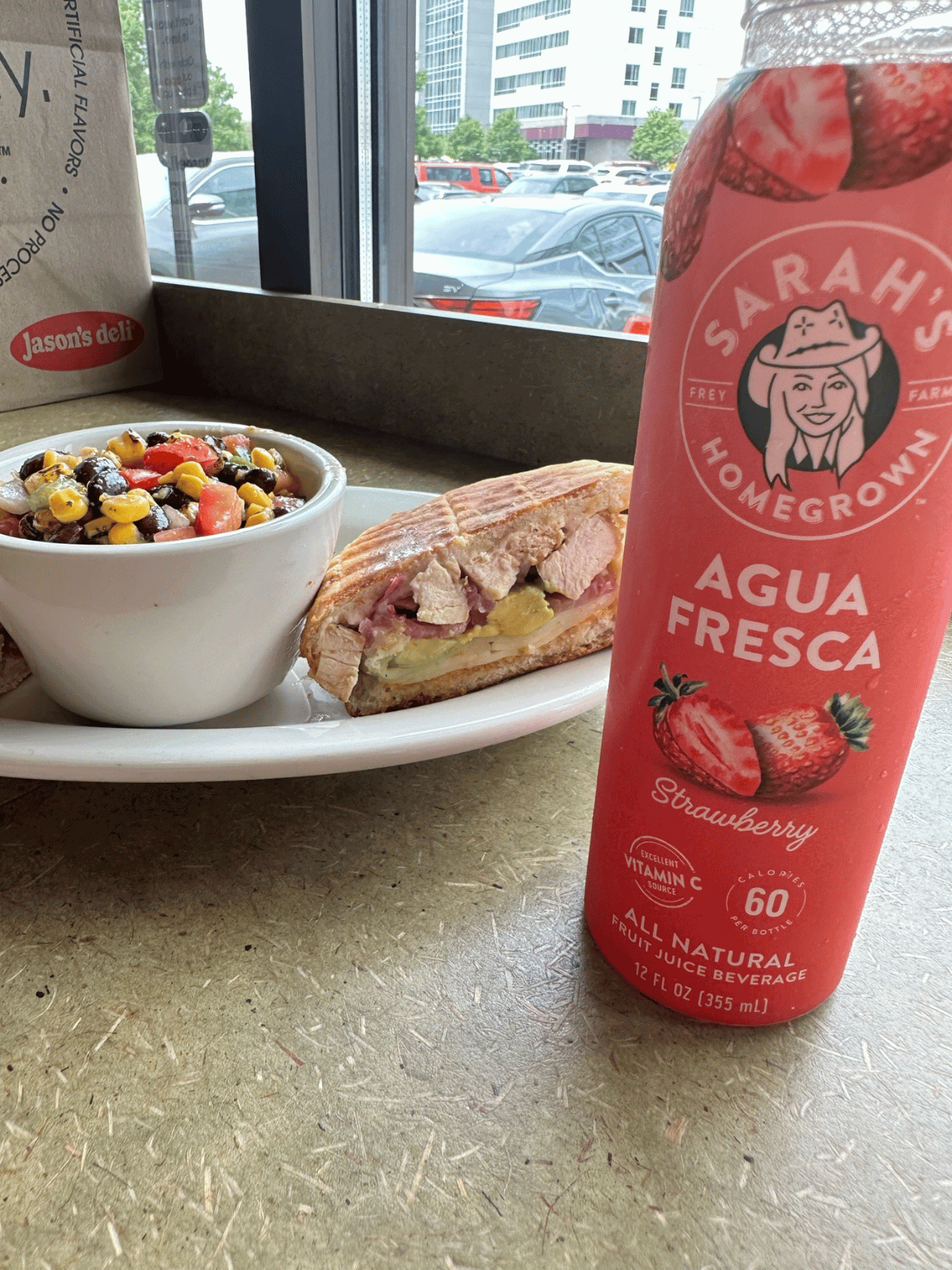 We picked up this Chipotle Chicken and Avocado Panini along with with Sarah's Homegrown Strawberry Agua Fresca.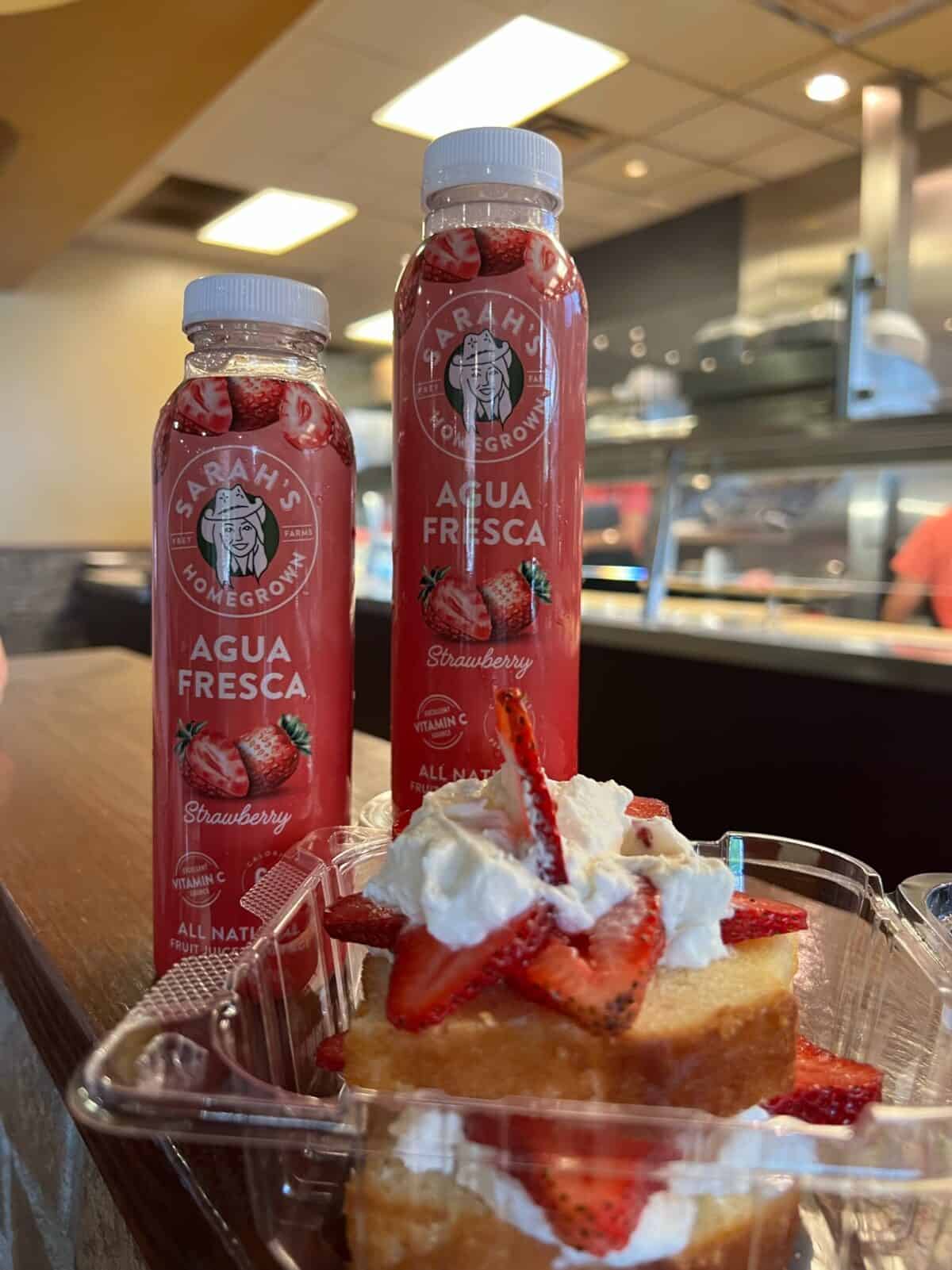 Of course we also had to pair the Strawberry flavors with the Strawberry Shortcake! How could you not?!?
You can't go wrong with Jason Deli's CB Ranch Potato. It is loaded with grilled chicken, ranch, cheddar cheese, sour cream, butter, bacon and green onions. We paired it with Sarah's Homegrown Peach Agua Fresca, and it was very refreshing with great complimentary flavors.
We can't wait for you to head to Jason's Deli for lunch or dinner, so you can try Sarah's Homegrown Agua Frescas. These beverages are unique because they are created by the farmer using sustainably grown fruit. Sarah's Homegrown uses real fruits, simple ingredients, and nothing artificial, ever!
Find a Jason's Deli near you by checking out their restaurant locator and let us know what you ordered at Jason's Deli to go with your Sarah's Homegrown Agua Fresca.