Minty Fresh Breath Dog Treats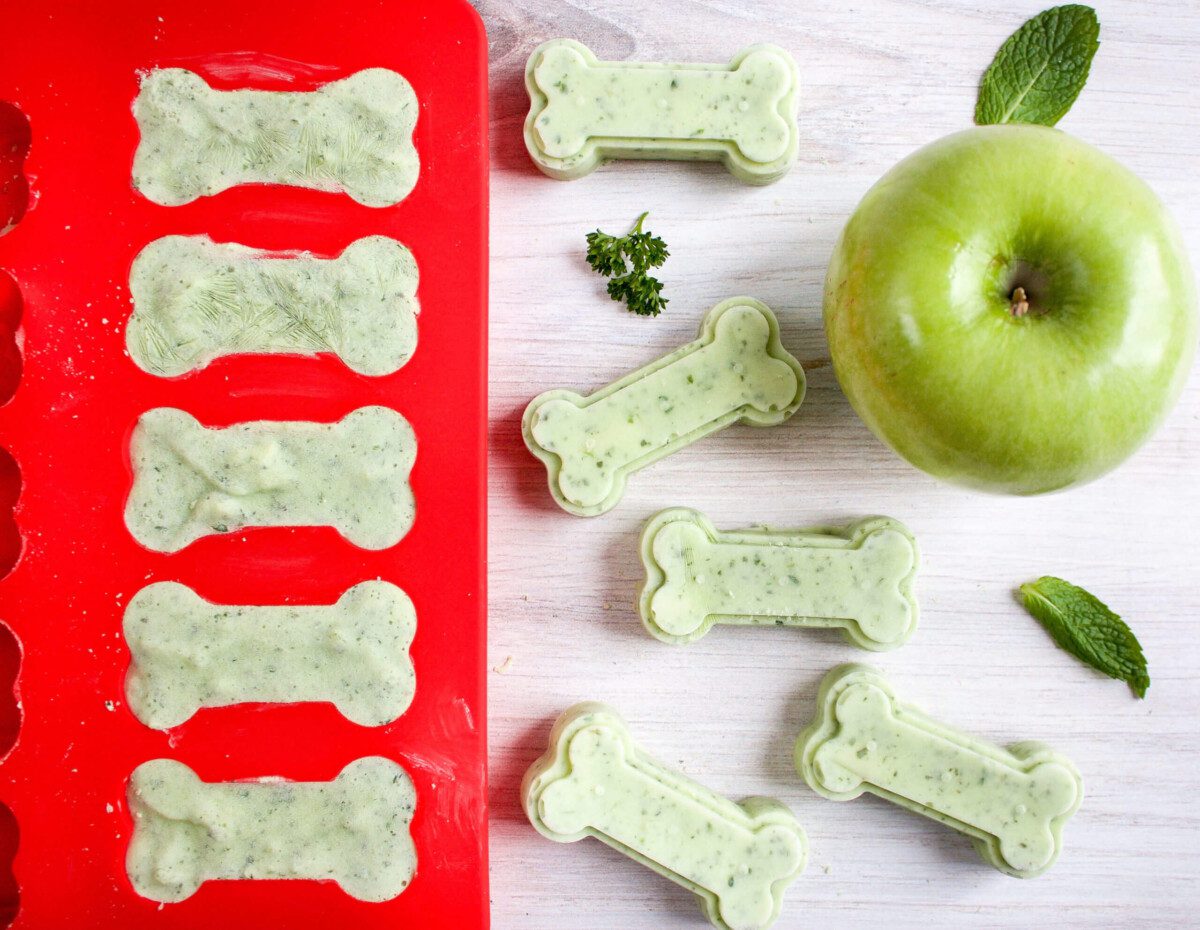 Freshen up your dog's breath with easy homemade Minty Fresh Breath Dog Treats
There's nothing better than the love and affection of a dog. But a big, wet kiss from a pup with stinky breath can turn you off your dinner. Dog's don't naturally have great dental hygiene, so help your pup out with regular dental cleanings as recommended by your veterinarian and breath-freshening treats!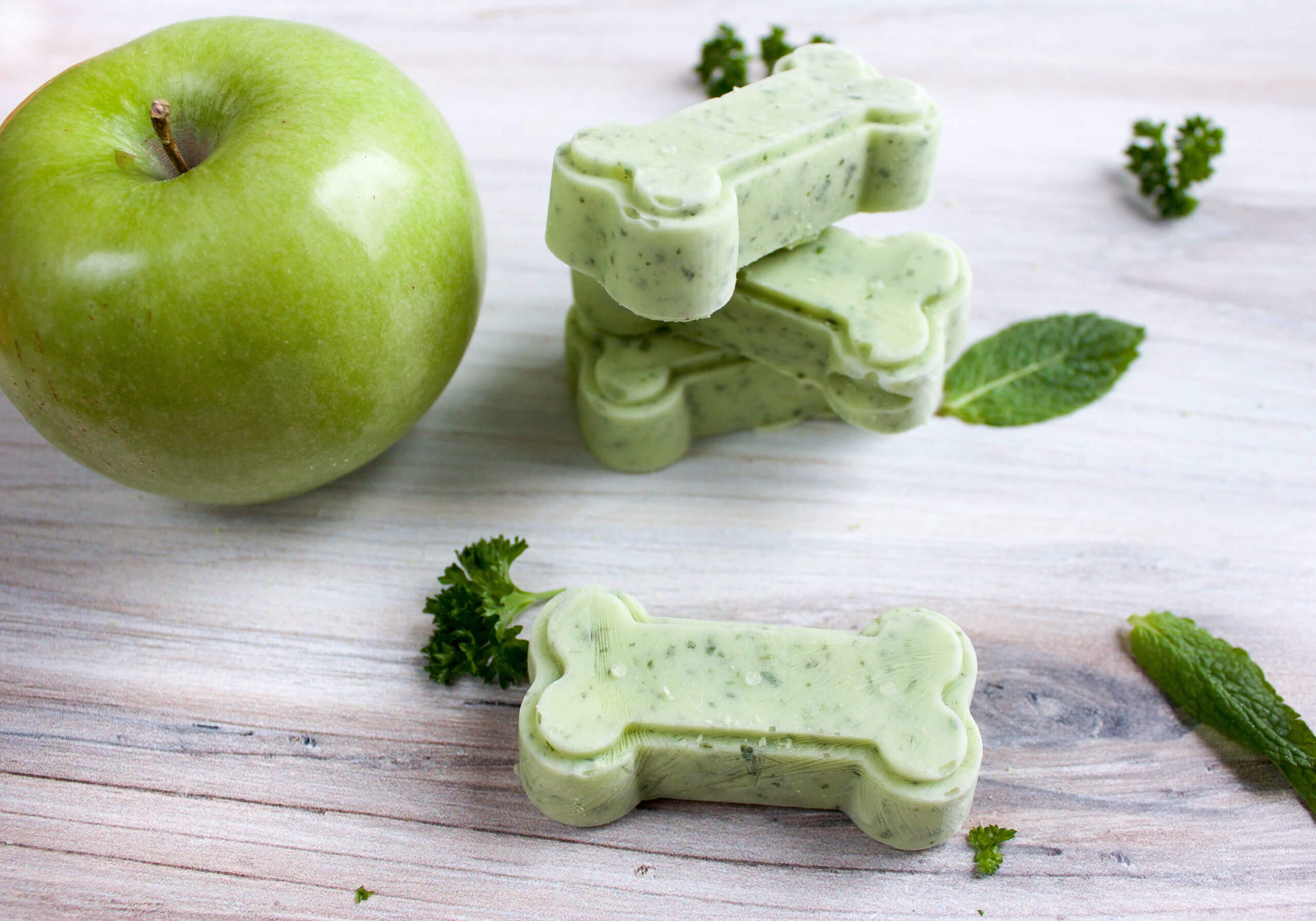 Minty Fresh Breath Dog Treats are a combination of ingredients you likely already have in your kitchen: mint, parsley, green apple, plain Greek yogurt, and coconut oil.
Many herbs are safe for dogs and offer health benefits. Mint and parsley are great for freshening your pup's breath. As with anything, mint should be given in moderation — no more than a few leaves a day. And never give your dog English/European pennyroyal mint as it can be toxic.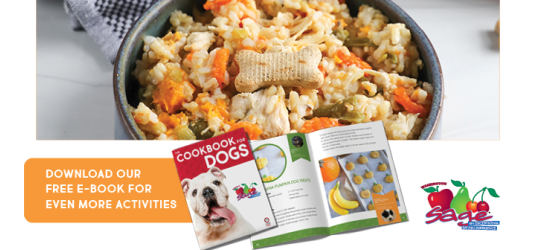 Apples can help keep teeth clean, aiding in breath freshness. Apples are safe for dogs as long as the seeds and core are removed. Any apple variety can be used in these treats — we used green to match the mint and parsley.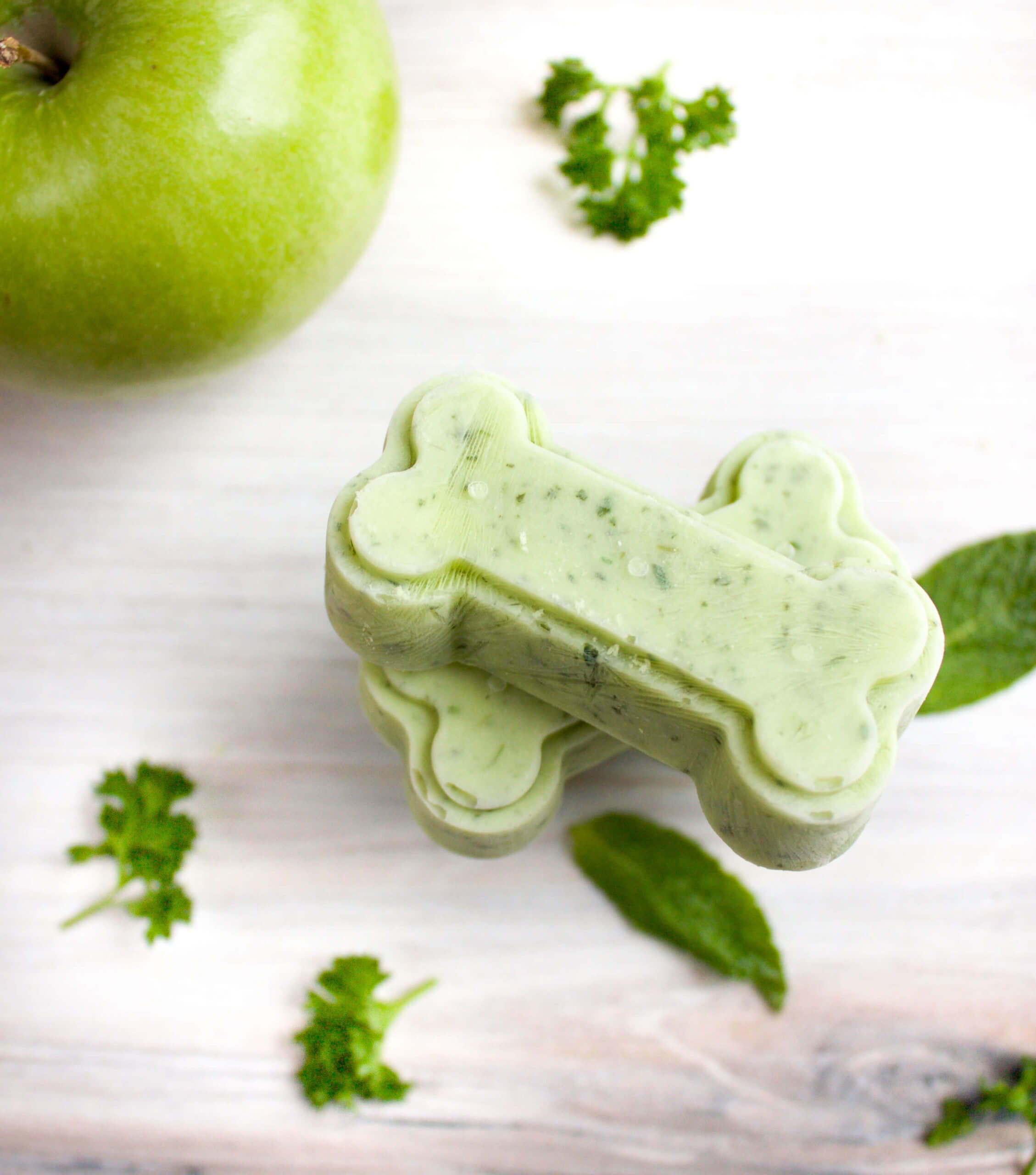 Coconut oil is believed to have many benefits for dogs. Its antibacterial and antimicrobial properties can stop bacteria from developing and spreading in your pup's mouth. It can also help control plaque which can lead to dental disease.
How To Make Minty Fresh Breath Dog Treats
These dog treats are a breeze to make! Using a blender or food processor, blend together the mint, parsley, yogurt, and coconut oil. Stir in small bits of apple.
Pour the mixture into ice cube trays or a silicone mold. Consider the size of your dog when making dog treats. Small dogs = small-sized treats. Bigger dogs can have larger treats.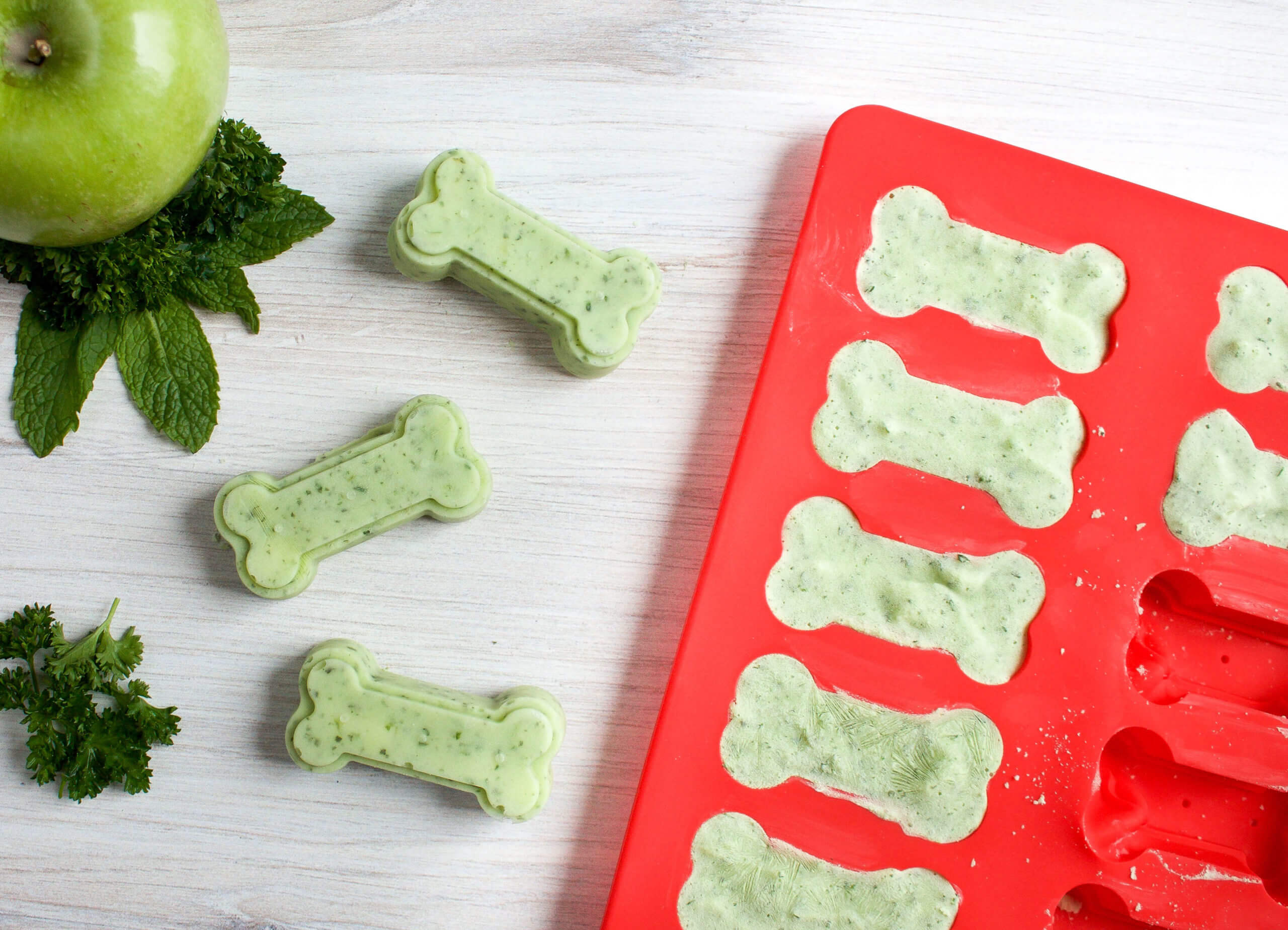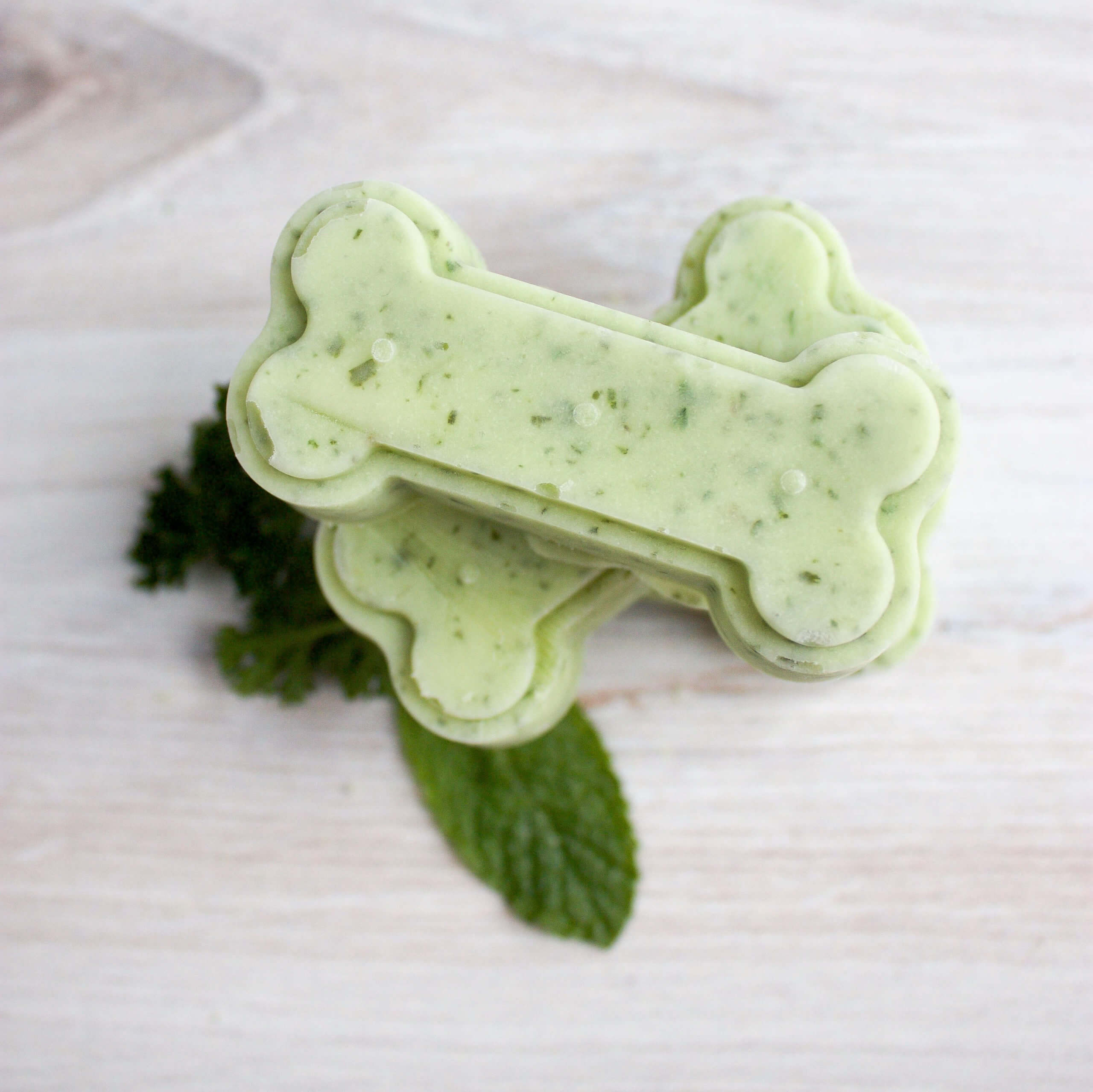 Freeze the treats overnight or until they are frozen solid (about 5-6 hours). Once they are frozen through, remove them from their molds and store in the freezer in an air-tight container.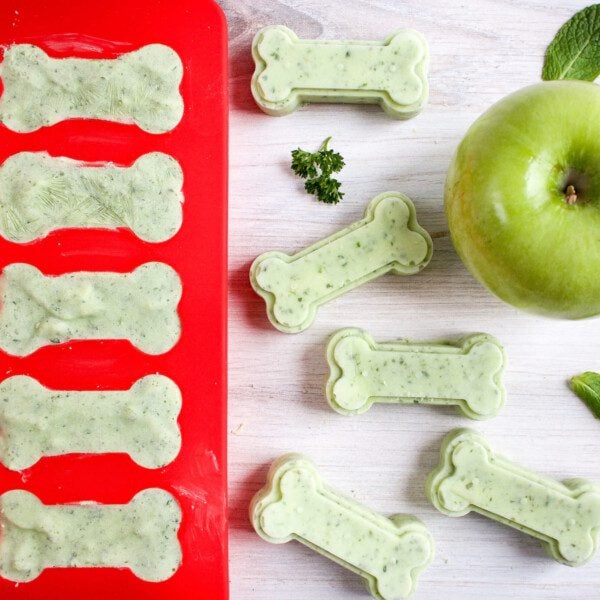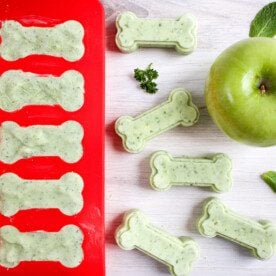 Ingredients
1

cup

Plain Greek yogurt

1/4

cup

mint

1/4

cup

parsley

1/4

cup

coconut oil

1/2

cup

green apple

chopped small
Instructions
Blend together the yogurt, mint, parsley and coconut oil.

Mix in chopped apples.

Pour mixture into an ice cube tray or silicone mold. Freeze overnight or until frozen through. Remove from molds and store in an airtight container in the freezer.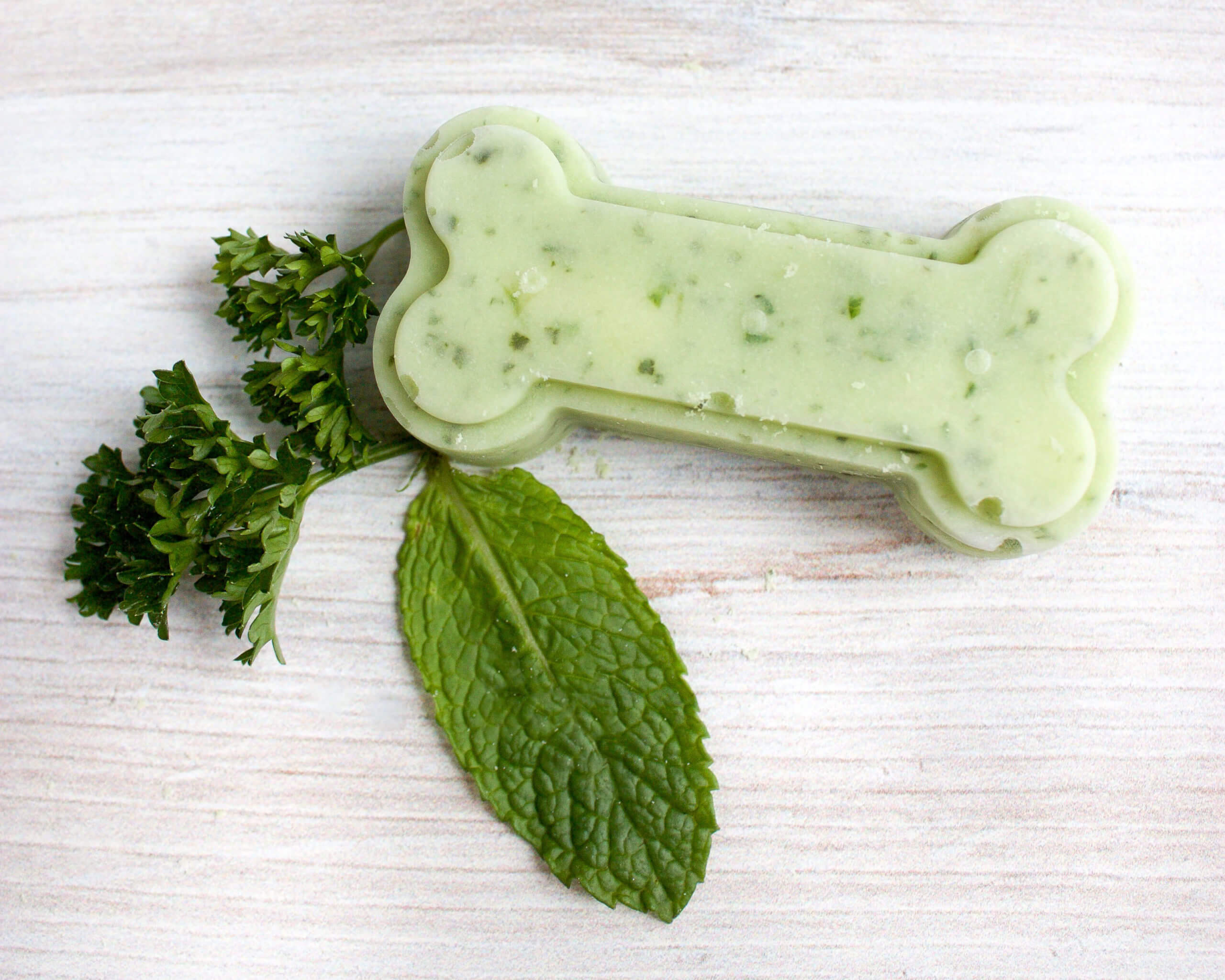 We know your pup will enjoy these treats and you'll enjoy his dog kisses more afterward!
Want other easy homemade dog treat ideas? Check these out!
Share a photo of your dog enjoying these homemade treats and tag us on Instagram @theproducemoms.
*Always talk to your veterinarian before introducing new foods into your dog's diet.