Tropical Avocado Mango Pico de Gallo
This recipe for Tropical Avocado Mango Pico de Gallo is sponsored by Desbry, a member of The Produce Moms' family of partners.
Pico de gallo is Spanish for "the little things the chicken eats." But it's really a fresh, delicious topping made with onions, cilantro, peppers and even fruits. This tropical pico de gallo is full of Caribbean flavors that will make you feel like you're on vacation!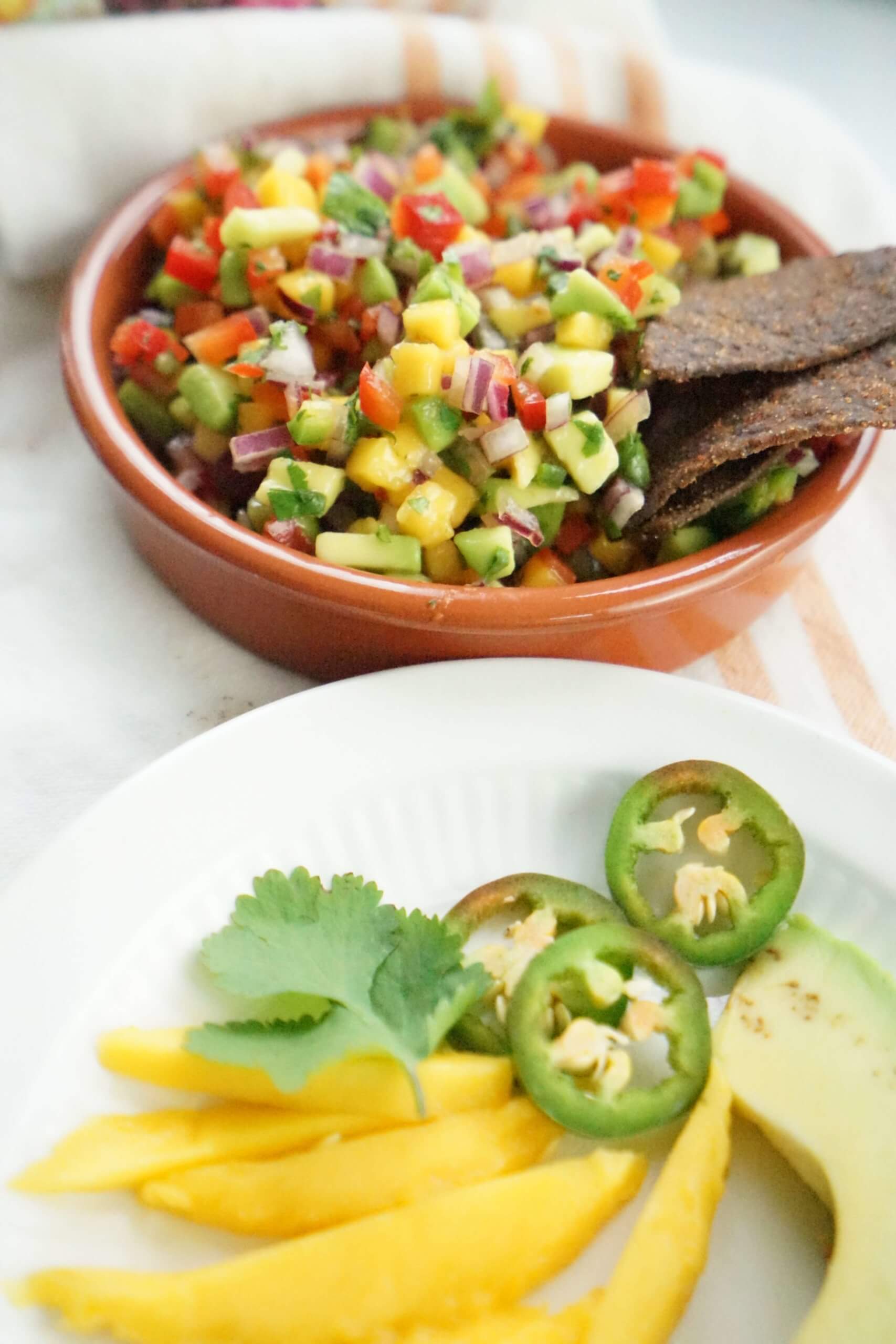 They key to perfect pico de gallo is it to chop the ingredients very small. Tropical Avocados have a slightly firmer texture, and are perfect for dicing and slicing. For best results, use mangos that are semi- ripe and not too juicy.
This recipe calls for half a Tropical Avocado. Don't worry! The other half will keep in the refrigerator for up to a day with little to no browning (oxidation), so you can enjoy it later without sacrificing freshness!
Ingredients
1/2

medium Tropical Avocado, cut into very tiny cubes

1/2

medium semi-ripe mango, cut into tiny cubes

1/4

cup

red onion, minced

1/4

cup

red bell pepper, minced

1/4

cup

cilantro leaves, minced

1/2-1

jalapeno, minced

1/2

cup

lime juice

(about 1/4 cup)

1

tsp

salt
Instructions
Gently toss ingredients together in a large bowl until well mixed.

Enjoy immediately, or store in the refrigerator up to 3-4 days.
Pico de gallo is so versatile! Try this tropical pico de gallo:
As a dip for tortilla or pita chips
On top of scrambled eggs, quiche and frittatas
Spooned over avocado toast
Mixed into pasta, rice, quinoa and zoodles
As an accompaniment for tacos, quesadillas and burritos
Dolloped on burgers, steak, chicken or fish
Learn more about Tropical Avocados here.
If you make this recipe for Tropical Avocado Mango Pico de Gallo, take a photo and share your review on Instagram. Be sure to tag us @theproducemoms and @desbryproduce.