July 2021: Podcast Month In Review
Love the Podcast? Please rate and review!
Let's take a look back at our July 2021 Podcast Episodes.
July on The Produce Moms had a trend of family-focused businesses doing their part to encourage healthy eating and lifestyles to their consumers. It also meant the end of our Family and Consumer Sciences series, highlighting FCS educators, advocates and even current students in the field.
With a drastic shortage of FCS educators, American Association of Family and Consumer Sciences Executive Director Nancy Bock aims to show new educators the possibilities that are out there when getting into FCS. As a supporter since the 1970's, publishers Goodheart-Willcox are doing their part to provide adequate resources to new educators in the ever-evolving field.
As a city-kid raised in New York, LA Dunn's parents always made sure she had a green vegetable on her plate. But as she got older, she noticed her body was changing, so she decided to take her nutrition into her own hands. After doing her own research and consulting with her doctors, she began to focus her meals more around plants as the centerpiece, rather than meat. With a background in education, she couldn't keep her findings to herself and is now on a mission to educate fellow women about her journey and how they can make a difference in their own lives.
When we enter grocery stores, probably one of the last things that comes to our mind is the packaging involved in some of our favorite produce. It sounds simple enough, but easy packaging can also be harmful to our planet. Kaci Komstadius with Sage Fruit Company began taking steps to have a more sustainable usage in her own life and transferred those ideals to Sage Fruit. The company is now on the path to not only providing high quality fruit for consumers, but doing so in a more earth-friendly way.
Fruits are sweet enough naturally, sure, but have you ever had a piece of fruit that tasted sweeter than candy? That's what the Ketelsen's are working on at HMC Farms. Drew and Chelsea Ketelsen joined the family business and while HMC has always had a focus on tree fruits and table grapes, there was something special that they worked on with the plum. A new proprietary variety they created that continues to be a staple of their offerings.
Mariani Dried Fruits is a staple name in the industry, going as far back as the 1900's. Now that the company is being run by the fourth generation, the new leaders came together to decide how the company would continue. The result: living healthy with a family focus. Not only is Mariani Dried Fruits conveying that in their product, but they're working on programs to help families eat healthier, and easier. 
July 2021 Podcast Episode 169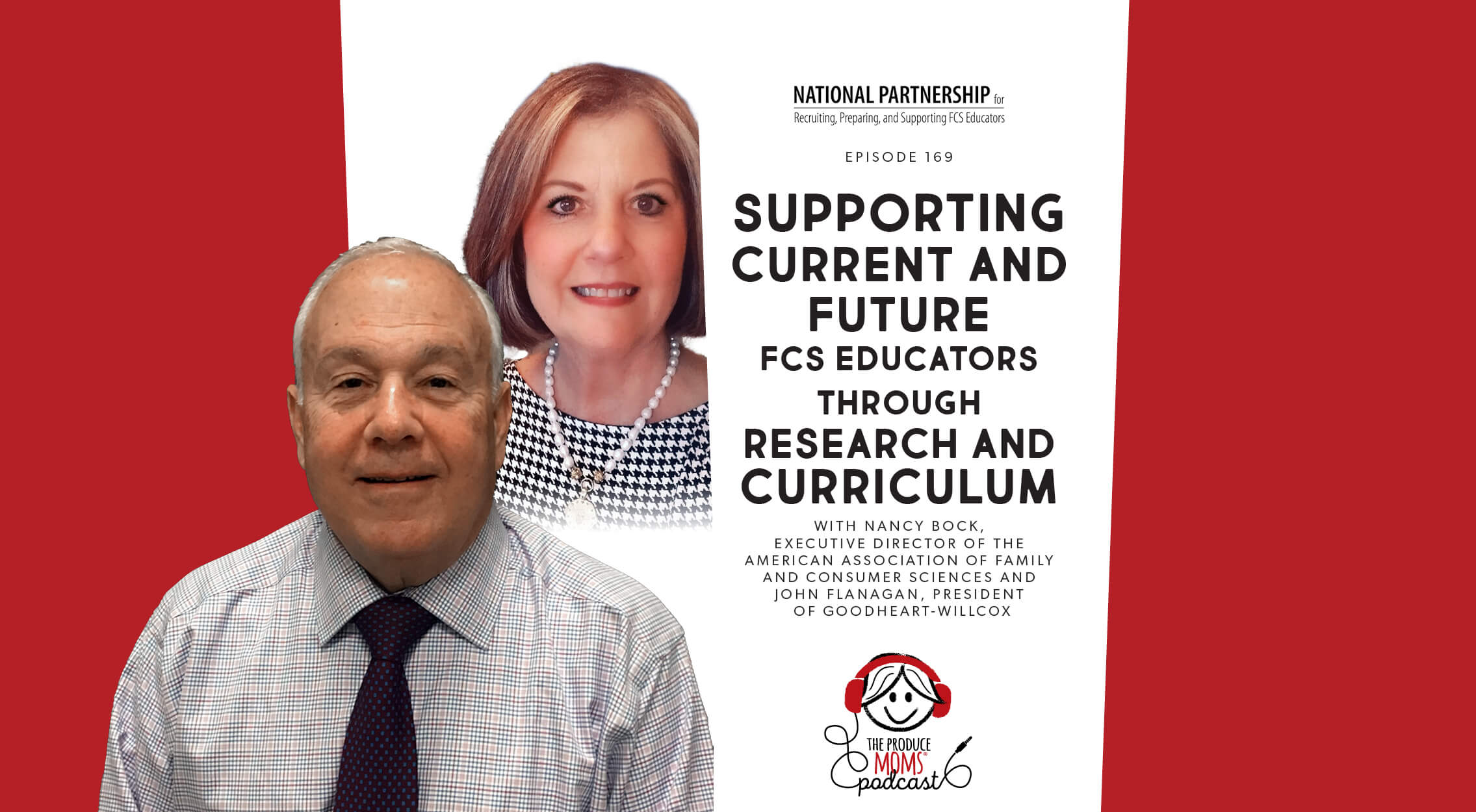 As the FCS field evolves, so do the resources surrounding it for current and future educators.
While the backbone support for FCS educators is coming to fruition, the resources are not always readily available to all. Executive Director of the American Association of Family and Consumer Sciences, Nancy Bock is working in-tandem with Goodheart-Willcox Publishing to provide these necessary resources. 
Typically when students think of FCS, their mind goes to home economics and culinary skills. But the ideals around FCS have drastically changed over the years. Joining FCS in 1977, Goodheart-Willcox have been present for those changes. They continue to provide resources to not only help recruit these educators but support them in their FCS endeavours. They also support the field in other ways by building partnerships, attending conferences and even sponsoring awards for organizations like the FCCLA. 
JuLy 2021 Podcast Episode 170
The woman showing her community members that a plant-based lifestyle can be accessible.
Raised in New York, Founder of Black Girls Eat, LA Dunn was no stranger to vegetables, they just weren't a staple in her meals growing up. When her body began to change over the years, LA was afraid moving to a whole foods plant-based nutrition would limit her access to healthy and enjoyable meals. But she was wrong. After loads of independent research and discussions with her doctors, her focus shifted to building her nutrition to plant-based, instead of meat-focused. She discovered this opened an array of options and variety she never had before. 
With a background in education, LA simply couldn't keep her findings to herself. She began sharing with other women, which turned into shopping trips together and then cooking. This then inspired her to create Black Girls Eat. With Black Girls Eat, LA focuses on coaching her clients through creating a clearer pathway to reach their goals such as eating a little bit healthier. 
JuLy 2021 Podcast Episode 171
Eco-friendly, no-brainer produce packaging for companies and consumers alike.
The "grab-n-go" model in grocery stores is extremely attractive to us as busy consumers. But the packaging around these products isn't always the best for the environment; a subject matter we probably don't focus on when we're shopping. Consumer Marketing Manager at Sage Fruit Company, Kaci Komstadius, was always a recycler of household products, but after seeing the low-waste life that her fiance's family lived, she decided to take it a step further in her own life. This then translated to her job at Sage Fruit with their packaging of fresh produce, in particular, cherries. 
The change wasn't as simple and easy as it might sound. As consumers, of course we want to do what's right for the environment, but more often than not, we don't want it to affect our pockets. Therefore, Kaci and Sage Fruits have been working on ways to not only make their packaging eco-friendly, but accessible to all. Their Bio-Able bags for organic cherries break down after two years – much quicker than your typical plastic bags. Options like these are perfect for consumers that are looking for a way to do something better, with minimal effort.
JuLy 2021 Podcast Episode 172
Innovating farm management and introducing a new sweet produce treat.
It was simple for Casey Ketelsen to join the family business at HMC Farms, but when her husband Drew joined he had no prior agriculture experience. In fact, he studied and worked in civil engineering. After moving closer to Chelsea, his future father-in-law offered him a job with the farm and his agriculture career began. Almost immediately, Drew was tasked with essentially rebuilding their table grape business from the ground up. With his extensive engineering experience, Drew was able to build up the company's farm management, in particular with farming technology. He's now on the ground floor of agricultural innovations like harvest assistants that could not only affect HMC Farms, but the farming industry as a whole.
Innovation is found in HMC farms not just in their technology but in the varieties they create. The aptly named Plumsicle is just one of their staple offerings. With a sweet fruit punch flavor, HMC is the only farm to grow it and even dedicated an entire packing facility to it. As a family-run and focused business, the process of the Plumsicle has had everyone in the family and company involved from choosing the variety, to even the name itself. 
JuLy 2021 Podcast Episode 173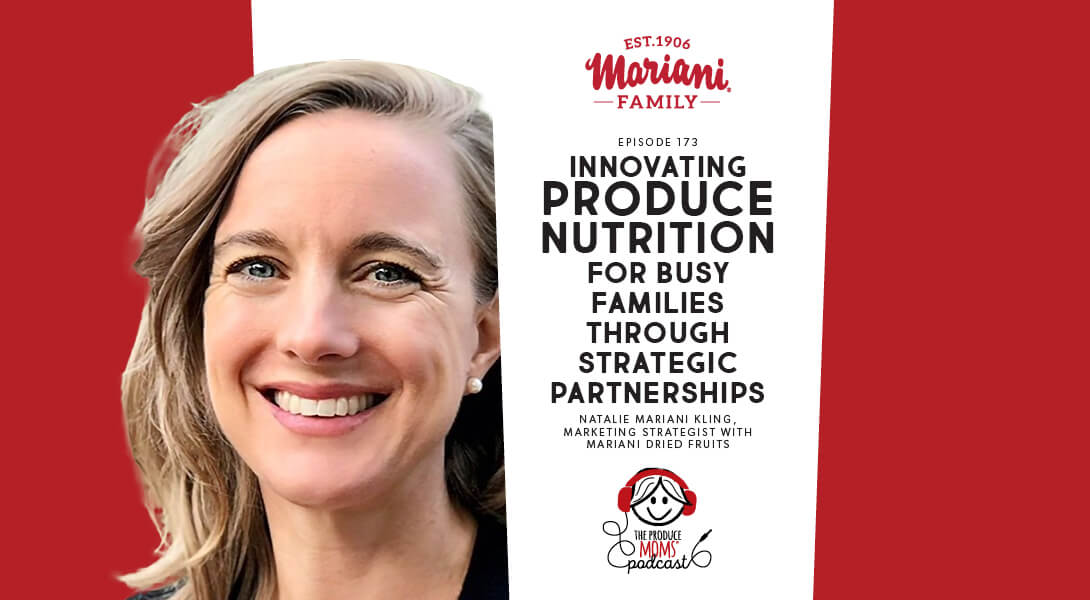 A new generation of leaders brings with it a sustainable collaboration cutting out the necessity of preservatives.
Going into the fourth generation, Mariani Dried Fruits continues to be family-run and focused. That sentiment did not change with the new set of leaders including Natalie Mariani Kling. After re-establishing their dedication to family and health, Mariani Dried Fruits began planning on how to convey this to their community. Everything starts at home, therefore the company began working on programs and outreach to consumers through their website. 
After months of these discussions, Natalie met with Treasure 8, and a collaboration between the two was formed. With Treasure 8's technology and Mariani's ability to commercialize, the two focused on ways to preserve the cellular integrity of their foods, locking in nutrients, flavor, texture and color. With that, there's no longer need for preservatives or artificial sweeteners you see in other dried fruits. Along with those changes, Treasure 8 also helps make their process more sustainable such as turning prune pits into nutrient dense ingredients that can then be applied to other foods, instead of being thrown out.