How to Infuse Water with Fresh Produce + Refreshing Combinations
May 27, 2016, Updated May 23, 2022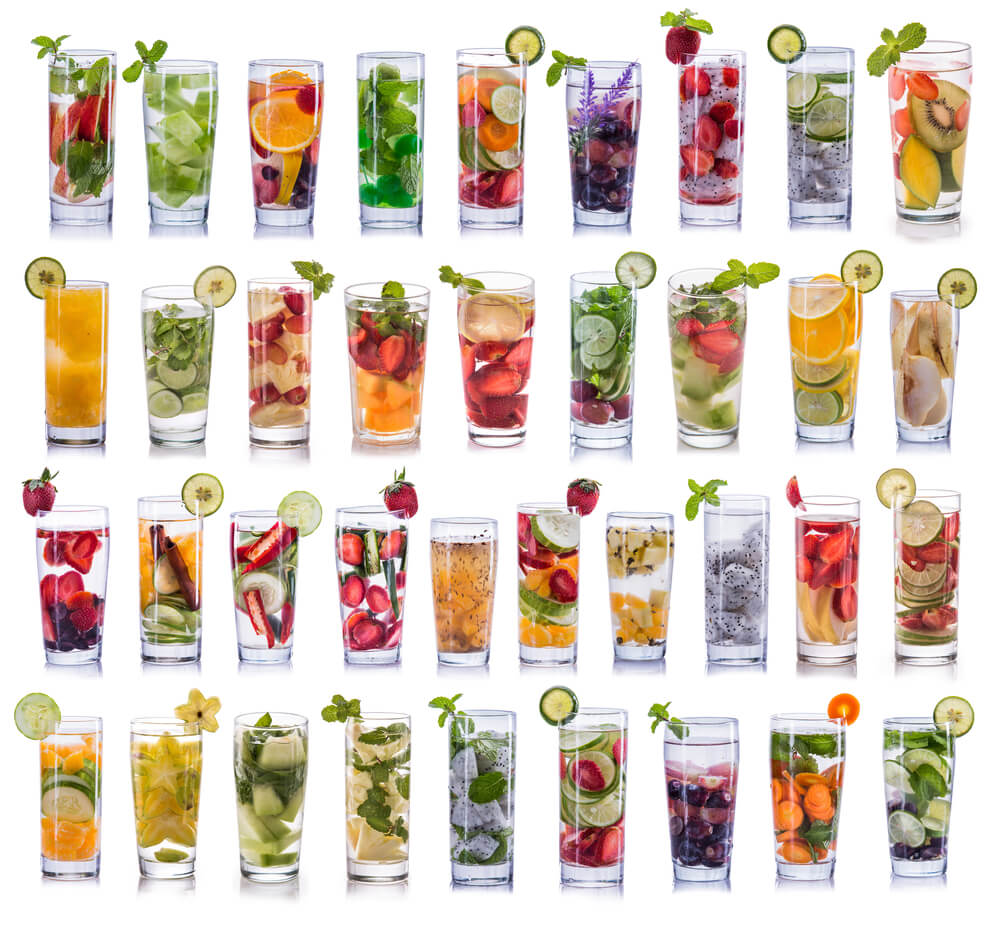 Feeling tired and sluggish? The cause could be mild dehydration. Water keeps our minds alert and our bodies healthy. From circulatory to digestive, all systems in our bodies rely on water to function.
While the majority of us understand that staying hydrated is vital to good health, many of us fall short of our daily recommended water intake. Forget 8 glasses a day, the Institute of Medicine recommends at least 9 cups for women and 13 cups for men. The recommended number increases if you are very active, tend to perspire a lot, or live in a hot climate.
If you are one of the many that find it difficult to choose water because of it's taste (or lack thereof), infused water is a great option. It's also a great option if you're looking to change things up a bit. There's also the added benefit of getting some extra vitamins and antioxidants with your water from the fruits and veggies.
Infusing water with fresh produce is easy! The first step is to wash the fruits, veggies, or herbs that you plan to use. You can peel the produce, but it's not necessary. Slice up the produce items and keep in mind that thinner slices will infuse the water quicker. Next, add the produce to a pitcher, water bottle, or drinking glass and fill it with water. Let the water sit in the refrigerator for a few hours to infuse, then enjoy!
PRODUCE MOMS TIP: More produce equals more flavor. For a more subtle flavor, use less produce. Some items, like citrus, have a stronger flavor so less is needed. These items also take less time to infuse.
Once you drink your infused water, you can add more water to the same produce items and infuse again. Just be aware that each time you do this, the flavor will lessen. After a couple of days, it's best to start over with new produce items.
We've gathered together our favorite infused water combinations using fresh fruits, vegetables, and herbs. There are no wrong combinations though, so we encourage you to get creative, experiment, and find your favorite.
Do you have a favorite infused water recipe? Please share!