How To Make Apple Roses | Pink Lady Sweetie Pies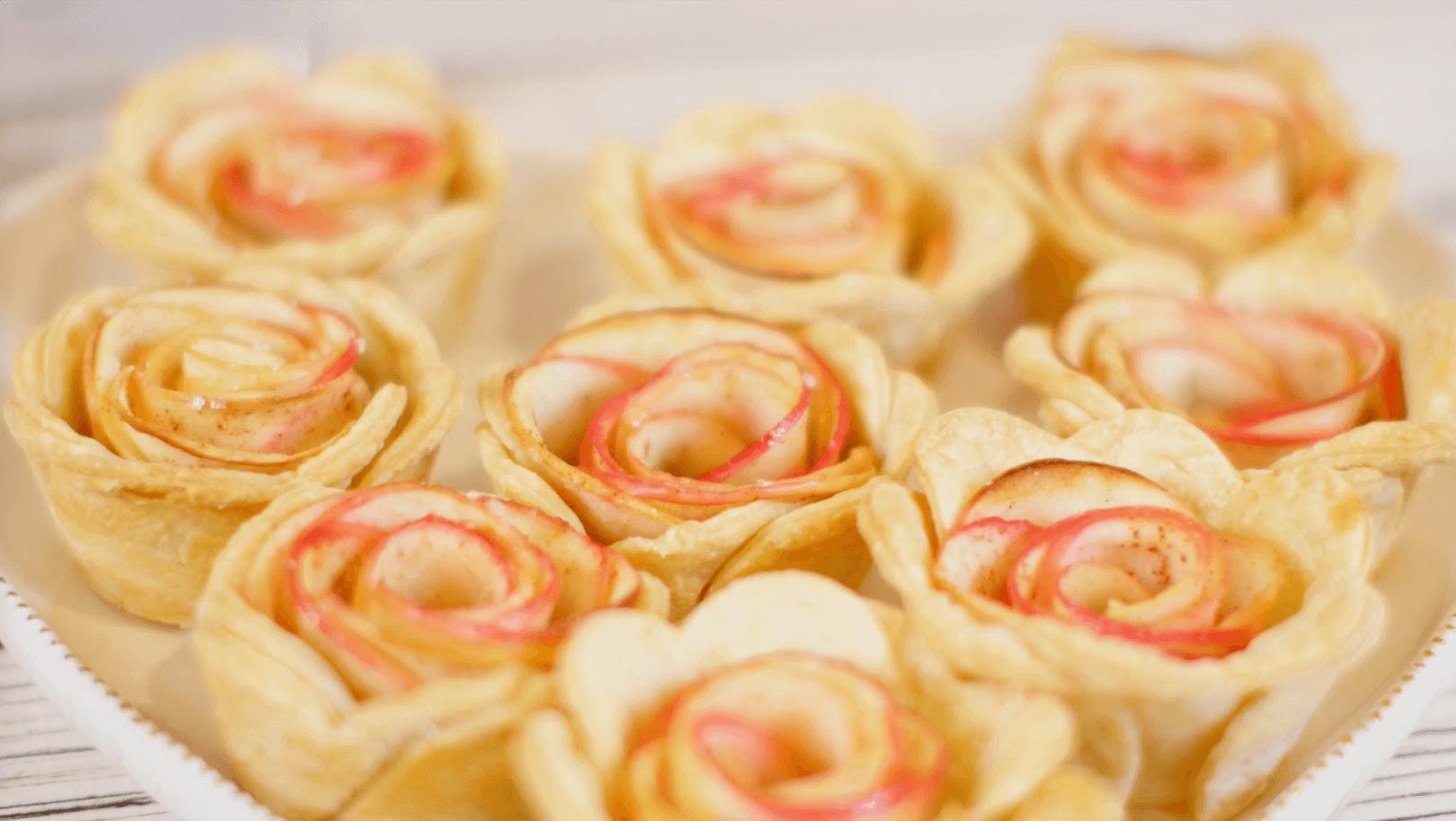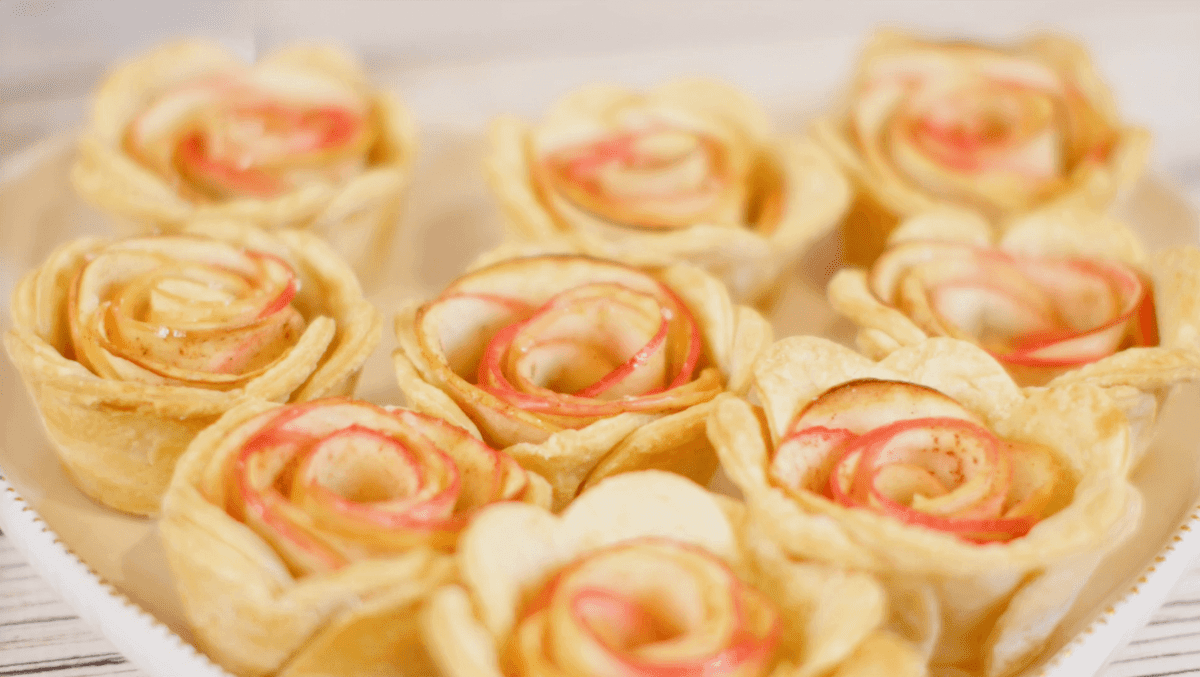 Treat your sweetie to a dozen apple roses!
Valentine's Day is right around the corner. Sweep your sweetheart off his or her feet with a dozen edible roses.
These Pink Lady® Sweetie Pies look intricate but don't let that intimidate you. Even novice bakers can pull off this impressive-looking dessert without much effort.
What do I need to make apple roses?
You don't need any special baking skills to make apple roses, but a few tools are necessary. You'll need a heart-shaped cookie cutter to make mini pie shells that form the outer petals of each rose. A mandolin slicer is not required, but highly recommended! A mandolin slicer will thinly slice your apples with ease. You can use a knife, it'll just take a little more time and precision. You'll also need a cupcake tin and some parchment paper.
As for ingredients, there are just a few of them! First, you'll need a few apples. Pink Lady® apples are perfect for making apple roses because they have a beautiful blush pink peel that is simply stunning. Pink Lady® apples are great for baking because they have a nice crunch to them, meaning they can withstand the baking process without becoming too mushy. To accomplish a beautiful apple rose, you'll want an apple that will bake up sweet but keep its form. Pink Lady® apples are the ones for the job!
In addition to apples, you'll need half a lemon, pie dough, and cinnamon sugar. A store-bought pie dough is fine. Choose one that you can roll out yourself, not one that is already crimped and in a pie pan. You'll typically find roll out pie doughs near the pre-made cookie doughs.
How do I make apple roses?
Watch this quick video tutorial to see just how easy it is to make apple roses.
Ingredients
4-5

Pink Lady Apples

pie dough

1/2

lemon

juiced

7

Tbsp

cinnamon sugar

(3 Tbsp cinnamon + 4 Tbsp sugar)
Instructions
Preheat oven to 350 degrees. Lightly spray a cupcake tin with cooking spray.

Roll out pie dough. Use a heart-shaped cookie cutter to cut out hearts from the dough. Place 4 hearts in each cup of the tin. Place the heart tops facing upwards, overlapping about half of each heart so that you cover the entire bottom and top of the cup. Apply gentle pressure to the bottom of each heart to ensure that the outer petals will stay together. Once finished, sprinkle each with a bit of the cinnamon sugar mixture.

Use a mandolin slicer to thinly slice apples. Cut slices in half with a knife.

Place apple slices in a medium-size bowl. Add lemon juice and remaining cinnamon sugar mixture. Toss well to evenly coat apples. Let sit for about 10 minutes to let the apples soften.*

On a thin strip of parchment paper, arrange 10-12 apple slices lengthwise in a straight line, making sure each apple slice overlaps the next by about a 1/3-1/2 inch.

Starting with the end closest to you, tightly roll the apple slices. Place apple rose inside of a prepared mini pie shell. Repeat until you have a rose center for each mini pie shell in your cupcake tin. Sprinkle each rose with sugar.

Bake at 350 degrees for 30 minutes, or until the pie crust is golden brown.

Remove from oven and let cool for about 30 minutes. Transfer to a wire rack to continue cooling.
Notes
*If your apples do not soften enough to work with and do not want to bend when rolling them into rose shapes, heat them in the microwave for 30-45 seconds.
Pink Lady® Sweetie Pies are great for Valentine's Day, Sweetest Day, anniversaries, or just because. Your sweetheart will love receiving them any time of year!