How About 'Dem Apples! on Indy Style
Earlier today on Indy Style, I introduced the new SugarBee apple. These apples were naturally cross-pollinated by bees. SugarBee apples were a happy accident, thanks to the bees!
SugarBee apples are juicy and balanced between tart and sweet. They're not ideal for baking, but they are delicious in other sweet desserts. On Indy Style, I showed several ways to use these new apples.
First up, I started making Homemade Salted Caramel. You can either microwave caramel candy until it's melted. But I prefer this easy recipe:
Step 1 – In a medium saucepan, melt one stick of butter over medium heat.
Step 2 – Add about 2/3 cup of brown sugar, one can of sweetened condensed milk, and about 1 tablespoon of honey.
Step 3 – Let the sauce sit over medium heat and stir it until it is smooth.
Keep reading to find out how you can turn this sauce into a great gift idea!
Have you seen this Caramel Apple Wrap from Concord Foods? It's a quick and easy way to make caramel apples. Simply wrap the caramel discs over SugarBee apples, insert popsicle sticks, and bake the apples low and slow.
The result is these perfect caramel apples! To make them easier to eat, slice the caramel apples before you serve them to your guests.
See for yourself how to make these delicious caramel apples!
I started the second segment with a Cranberry Relish and Brie Tower. It tastes as good as it looks!
Step 1 – To make the cranberry relish, add fresh cranberries, some Garden Party Botanical Hard Soda Ruby, and diced SugarBee apples to a medium saucepan. Heat over medium heat.
Step 2 – Slick a wheel of Brie in half. Place one half on a serving platter. Top with some cranberry relish, walnuts, and a balsamic glaze.
Step 3 – Repeat layers.
Step 4 – Serve with French bread.
For a sweet appetizer, try these Caramel and Sea Salt Apple-tizers. Simply slice SugarBee apples and place them on a serving platter. Then drizzle the Homemade Salted Caramel Sauce over the apples and sprinkle them with seat salt and red and green M&M's.
Still looking for a gift for your kids' teachers? They'll love to receive this Salted Caramel Apple Teacher Gift. Put the Homemade Salted Caramel Sauce in a mason jar. Top it with a SugarBee apple. Then wrap everything in cellophane and a festive bow.
Any teacher would be happy to get this tasty gift!
I loved talking all about apples today on Indy Style!
To find the right apple for the right recipe, use The Spectrum of Apple Flavors from Sage Fruit.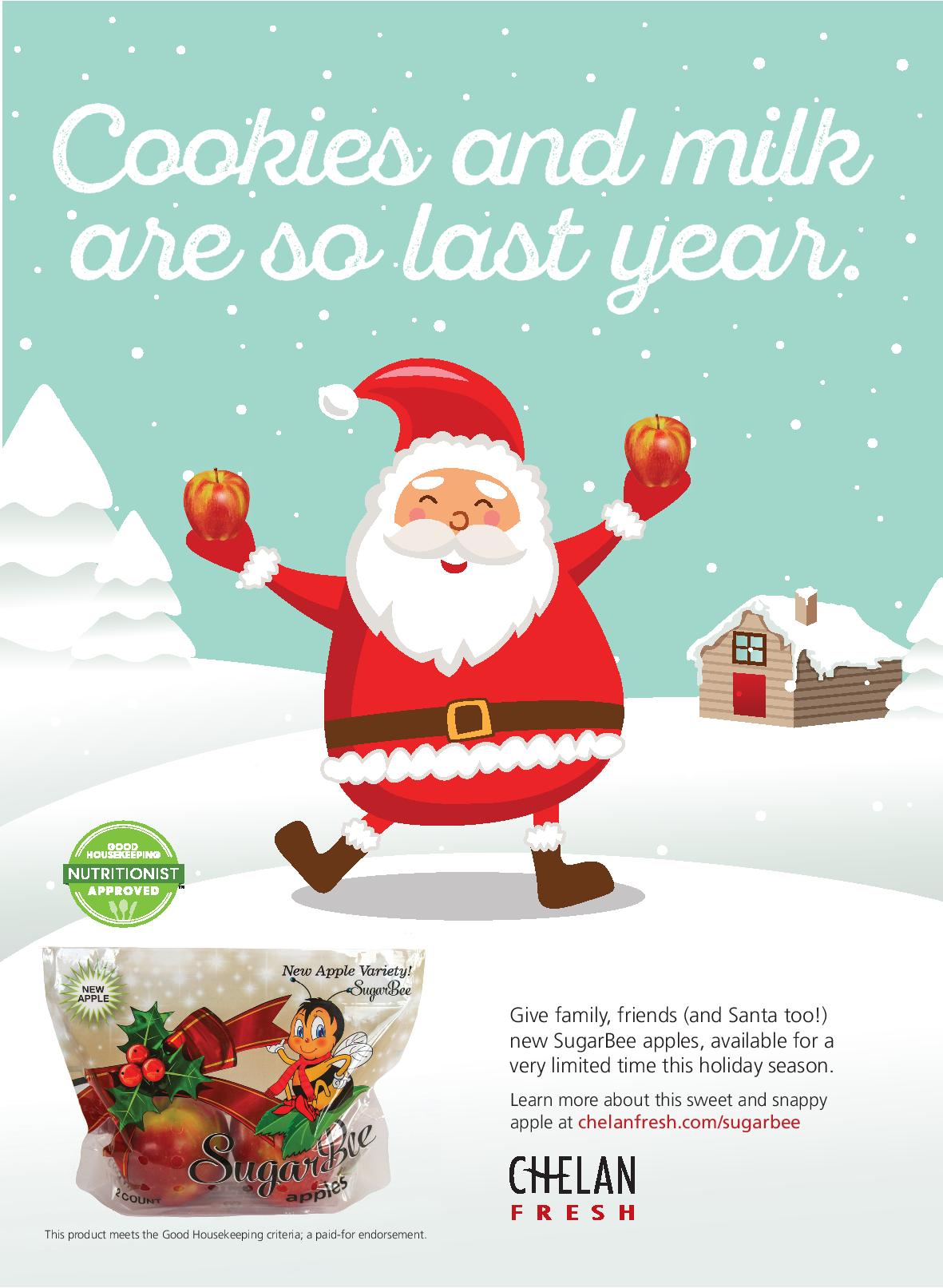 If you're ready to try SugarBee apples, you can buy them at Kroger stores now. Or pick up this month's issue of Good Housekeeping to read more about SugarBee apples.
Happy holidays! I'll be back on Indy Style in the New Year!
xoxo Lori