Going Back to School with Grapes | Grape Recipes for Kids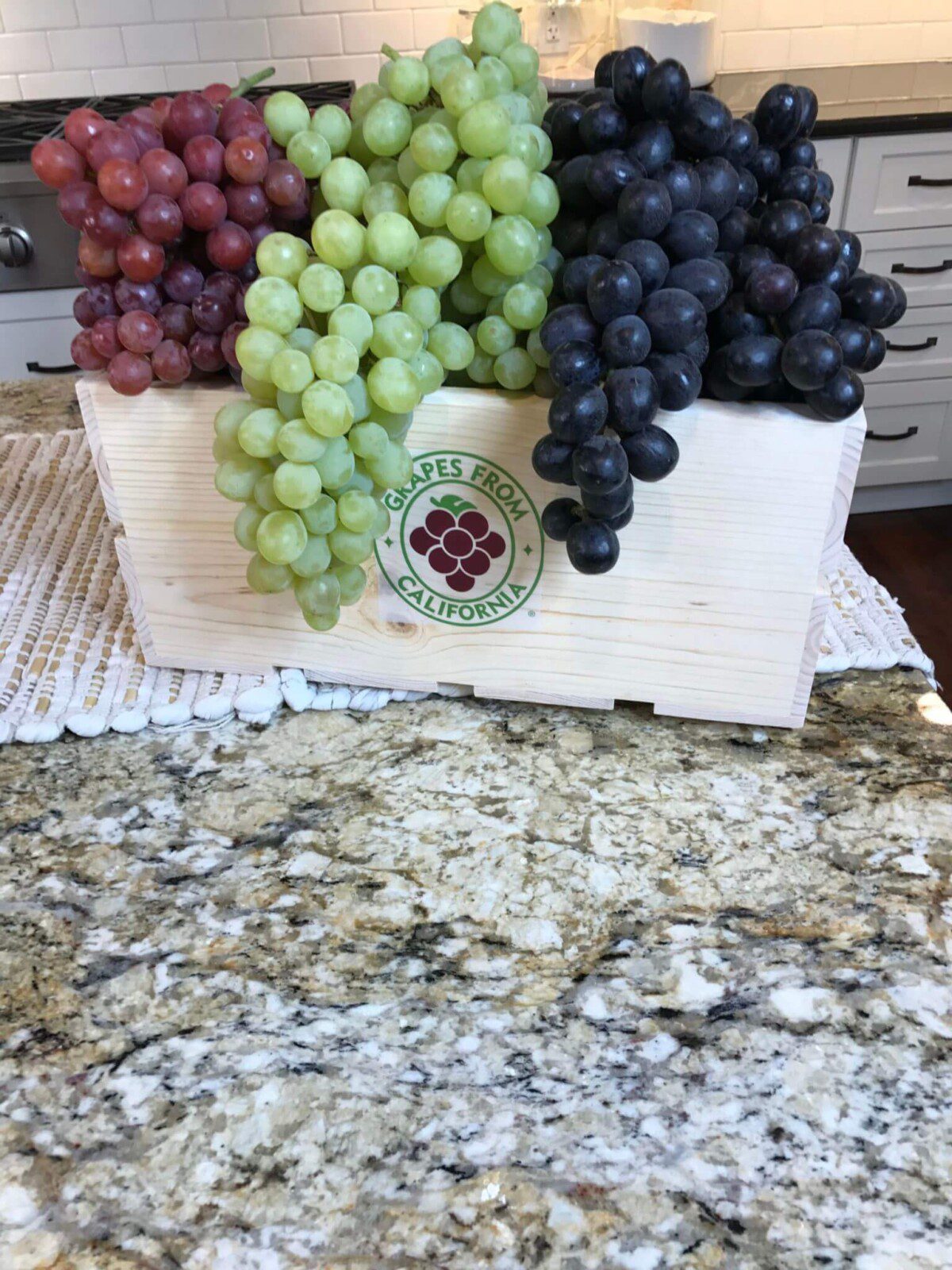 Happy Labor Day! I hope you're enjoying a relaxing day away from the usual hustle and bustle of life. If you're a busy mom like me, that everyday chaos includes making lunch and snacks for the kiddos. Grapes are one of my go-to choices. They're a super convenient, nutritious, and affordable food. But don't just eat them straight off the vine! Earlier today on Indy Style, I showed some breakfast, lunch, and snack recipes that feature seedless black, green, and red grapes!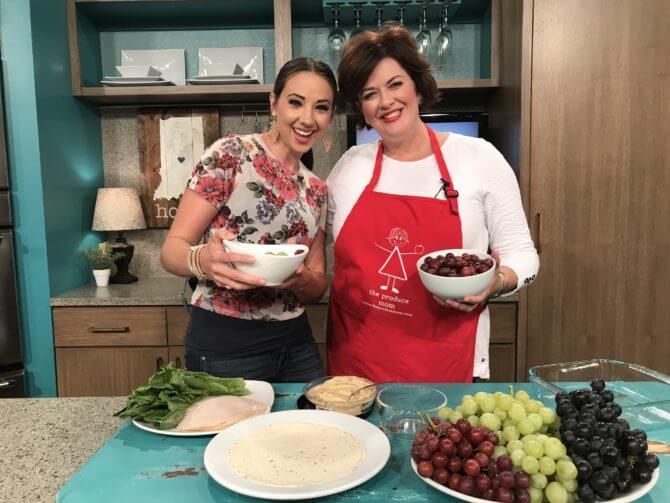 Frozen grapes are perfect for school lunches! To freeze grapes, simply wash them under cold running water, dry them, and put them in a single layer in a freezer-safe container. Then freeze them until they're hard. Move them to zipper freezer-safe bags and return them to the freezer. When you pack your child's lunch, add a bag of frozen grapes. The grapes will be thawed and ready to eat by lunchtime, plus they'll keep food in the lunchbox cold until it's time to eat!
Grape Trail Mix
Looking for an easy after-school snack idea? Your kids will love making and eating this Grape Trail Mix from GrapesFromCalifornia.com!
Ingredients
1 c. green, red, and/or black seedless California grapes
4 oz. jack or cheddar cheese, diced
1/2 c. chocolate or carob chips
1/2 c. almonds, peanuts, or sunflower seeds
Directions
Combine all ingredients in re-sealable bags. Keep chilled until ready to serve.
Hummus and Grape Wraps
Forget boring cheese or bologna sandwiches for lunch! Your kids can take grapes on the go with these Hummus and Grape Wraps from GrapesFromCalifornia.com.
Ingredients
4 low sodium flour tortillas (7- to 8-inch tortillas)
1/2 c. hummus
4 small romaine lettuce leaves
4 oz. thinly sliced turkey breast
1 c. green, red, or black California grapes, halved
Directions
Step 1 – Spread the hummus evenly on the tortillas.
Step 2 – Top each tortilla with a lettuce leaf, a slice of cheese, a slice of turkey, and a sprinkling of grapes.
Step 3 – Roll up the tortillas like a burrito and serve. Or wrap in plastic wrap and keep chilled until ready to serve.
Peanut Grape Pancakes
Now let's talk about grapes for breakfast!
Breakfast will never be the same after you serve your family these Peanut Grape Pancakes from GrapesFromCalifornia.com. They're full of peanut flavor and topped with fresh grapes – it's the breakfast version of PB&J!
Ingredients
2 c. complete pancake mix
5 T. peanut butter powder
3 c. halved green or red California grapes
1/4 c. chopped peanuts, unsalted
3/4 c. warm maple syrup
Directions
Step 1 – Prepare pancake mix according to package instructions, then gently stir in peanut butter powder.
Step 2 – Preheat a griddle or a large skillet and brush lightly with vegetable oil.
Step 3 – Cook pancakes, 1/4 cup at a time, until browned.
Step 4 – Serve sprinkled with grapes, peanuts, and maple syrup.
Chocolate Pizza with Grapes
If your kids love chocolate-hazelnut spread, they'll really go for these Chocolate Pizza with Grapes from GrapesFromCalifornia.com. They're easy enough for your kids to assemble themselves, making any busy morning a little less hectic for you!
Ingredients
4 small (4-inch) whole wheat pocket-less pita bread
1/4 c. chocolate-hazelnut spread
1 c. halved red California grapes
Directions
Spread each pita with chocolate-hazelnut spread. Top with grapes. Serve.
Grape Power Bowl
Have you noticed that power bowls are all the rage on Pinterest? They're so versatile, and they're the perfect opportunity to be creative and have fun with your food! Boost your breakfast routine with this Grape Power Bowl from GrapesFromCalifornia.com.
Ingredients
1/2 c. nonfat vanilla Greek yogurt
1/4 c. chopped walnuts
1 tsp. chia seeds
1 tsp. flax seeds
1/2 tsp. cinnamon
3 c. red, black, or green seedless California grapes, halved
Directions
Step 1 – Mix the yogurt, walnuts, chia seeds, flax seeds, and cinnamon in a large bowl.
Step 2 – Toss the grapes into the mixture to coat.
Step 3 – Serve chilled.
Let's whip up these easy recipes together!
I hope you've been inspired with some new ways to include grapes at breakfast, lunch, and snack time. Enjoy this day with your family, and bring some grapes to your Labor Day picnic!
xoxo Lori