Episode 178: Dan Zauderer
Sep 01, 2021, Updated Sep 12, 2021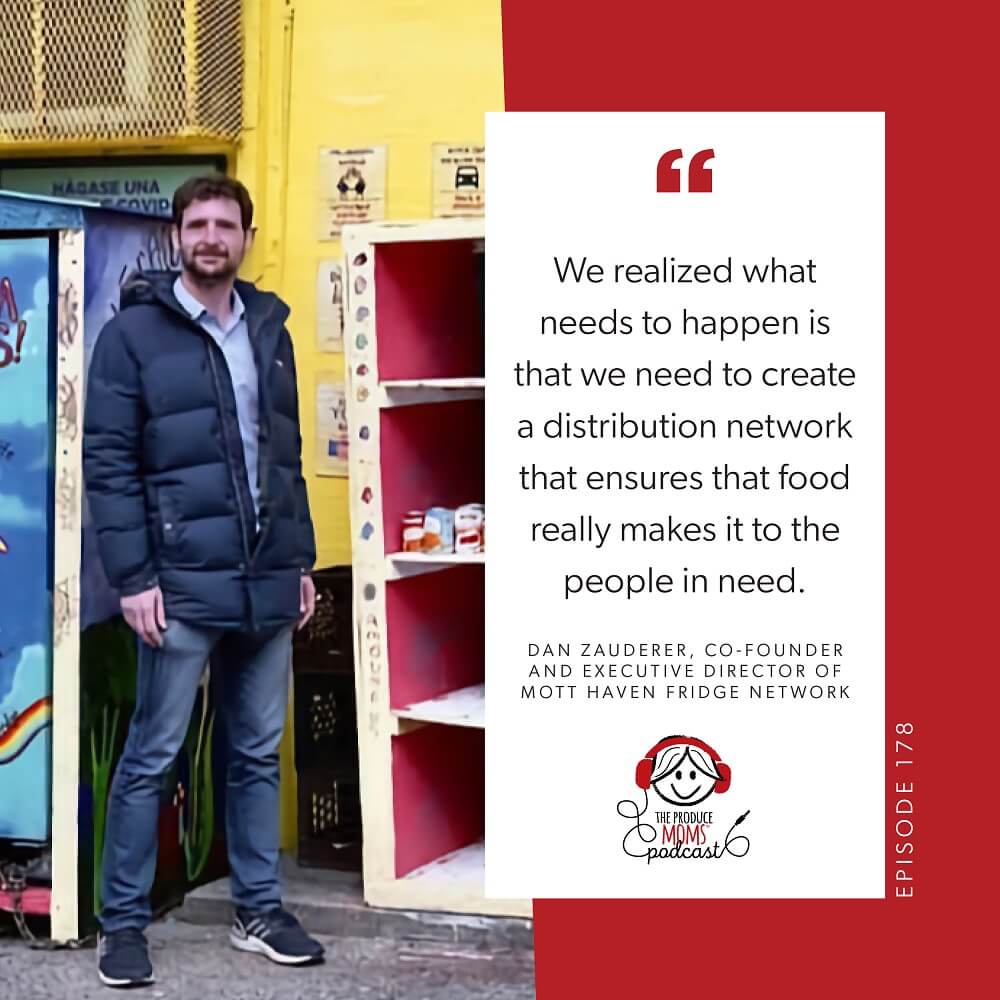 It's an unfortunate truth that there are still families in this country that struggle to put food on their own tables. As we look to find ways to assist, sometimes it can be difficult to figure out what is the right thing to do to get accessible food directly to those in need. When Co-Founder Dan Zauderer saw a need at his own school in the South Bronx, he took matters into his own hands while building a hub for people in his community.
After teaching abroad for two years in Costa Rica, Dan Zauderer returned to the States and began teaching at bilingual charter school The American Dream School in the South Bronx. When the COVID-19 pandemic hit in 2020 and school moved to online-only, Dan realized a harsh reality: families in his community were struggling to have enough money to put food onto their own tables.
"There were sometimes 30 faces on the other end of the Zoom class. What devastated me was the fact that 45% of those families said they had to skip meals or cut down on meals because they didn't have enough money to pay for food." – Dan Zauderer (04:30 – 04:49)
Dan had heard of other fridge organizations that simply placed them on sidewalks filled with fresh produce, free for anyone in need 24/7. It was then that he decided this was a necessity in Mott Haven. After gathering colleagues, community organizations and members together, they were able to place their first fridge in Mott Haven.
Dan's students at The American Dream School are primarily undocumented immigrants. As such, many parents aren't interested in waiting at food pantries. The Mott Haven Fridge Network gives these families accessibility to free and fresh food while keeping their anonymity.
Although Dan's idea started with just his students, it's expanded to an entire network around the Bronx community. During this process, Dan and his team found that even though they are a viable solution for these families they have a difficult time gaining access to larger food rescue organizations because of their smaller scale. To help keep their fridges packed, the network has created a mobile forward system where anybody that has a car can volunteer to pick up excess produce that would otherwise go to waste. The distribution doesn't end at their fridges either. Mott Haven Fridge Network drivers are also providing food to over 20 different community hubs around New York.
Mott Haven Fridge Network is expanding to at least three more fridges in the area within the next month. As a completely non-profit organization, Dan and Mott Haven Fridge rely on volunteers and donations of food or money to pay for logistics, pantries, volunteer matching technology and so much more.
How to get involved
Join The Produce Moms Group on Facebook and continue the discussion every week!
Reach out to us – we'd love to hear more about where you are in life and business! Find out more here.
If you liked this episode, be sure to subscribe and leave a quick review on iTunes. It would mean the world to hear your feedback and we'd love for you to help us spread the word!
Previous episodes you may enjoy