Episode 173: Natalie Mariani Kling
Jul 28, 2021, Updated Aug 19, 2021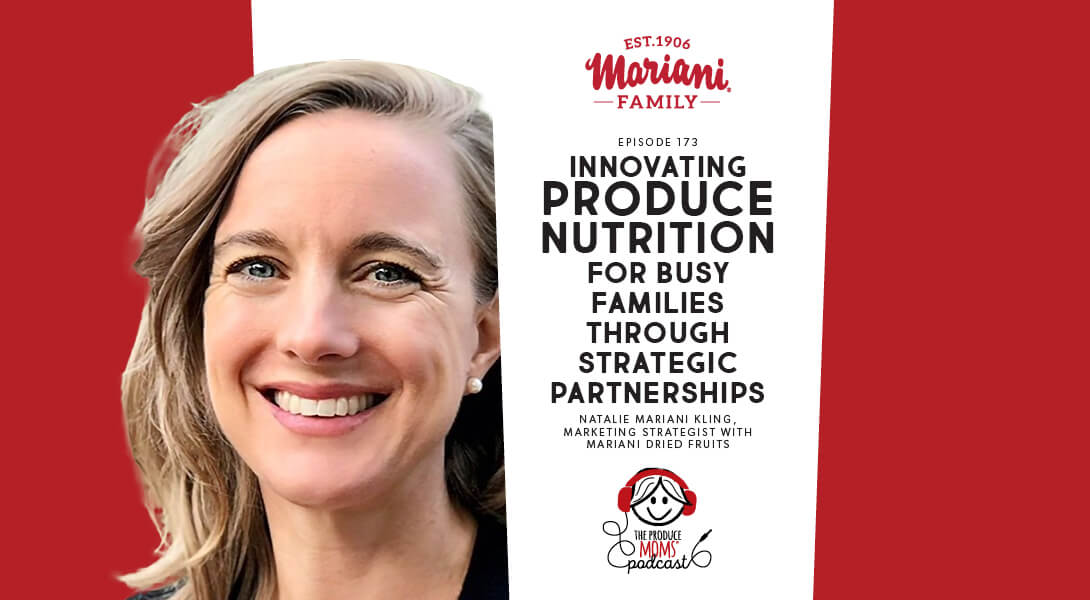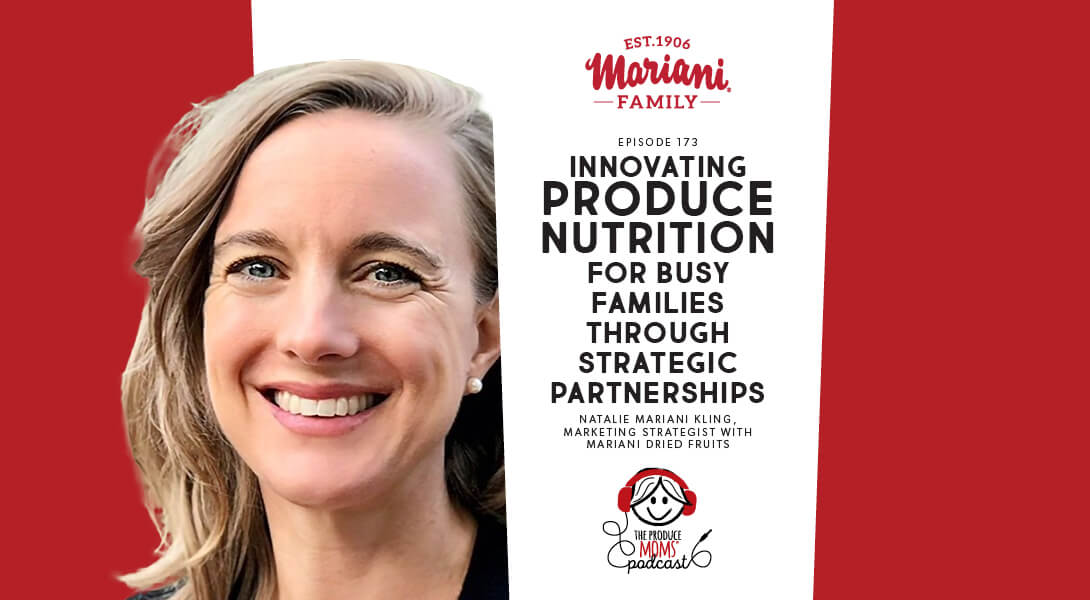 Attached to the Mariani name, Natalie Mariani Kling was already in the thick of growing produce and providing nutritious food to consumers. But that mindset elevated when she became a mother. In-depth research about eating habits from around the world led Natalie to focus on plant-based nutrients and whole foods in her own lifestyle. Now, Natalie and Mariani Dried Fruits are on a mission to elevate how we view nutrition and partnering with others to make it more accessible.
Mariani Dried Fruits goes back to the 1900's when Natalie's great grandfather, Paul, immigrated to the States from Croatia. Landing in NYC, the love of his life, Victoria, was across the country in California. Working in a coconut factory for $1 a day, he earned enough money to move to California and began working on Victoria's family farm in San Jose – now Silicon Valley. Soon after, he married Victoria and made enough money to put a down payment on his own orchard, and Mariani Dried Fruits was born. Known for his dedication to not only his family, but all the families in their community, Paul brought something special to the Mariani name.
As the business grew, Paul passed the farm along to his children, who then expanded it worldwide by buying land in Australia to grow produce year 'round. With Paul's great grandson becoming the CEO in the 70's, Mariani Fruits continued to focus on quality, innovation, and family first. Now it's the fourth generation's turn as George Jr., Natalie's cousin, is at the helm as President. Even with many Mariani names involved, everyone has different roles to play in the innovation and "family first" mantra of the company. When it was their turn to run the company, everyone came together and discussed who they are as a company, as a family, and how they want to grow.
It simply came down to the ideals of living healthy with a family focus. They had a product they were able to take and deliver real nutrients to consumers just like them. The next step was figuring out how to elevate that into the next century.
After re-establishing their dedication to the value of health and family, Mariani Fruits began planning on how to convey that to consumers, as all changes start at home. They began working on programs to make healthy eating easier and more accessible for their community members, something the company continues to focus on. One of these adaptations is arranging how they can be a resource for busy people and families. That started with making their website a platform for things like healthier lunch boxes for kids and quick and easy recipes.
The innovation mindset didn't just start when the fourth generation took over. When Paul started the farm he immediately began working on better technology for drying fruit like adding moisture back to make a more enjoyable eating experience. These ideals continue to this day.
"We understand. We are those busy parents and those families that are trying to do it a little bit better all the time." – Natalie Mariani Kling (21:22 – 21:29)
Within months of these collaborative discussions, Natalie met with a company called Treasure 8. After hearing of their commitment to improving the food chain and especially supporting mothers and babies, she knew the combination of their technology and Mariani's ability to commercialize it was a once in a lifetime opportunity to impact the world together.
The two companies built this partnership by coming up with technology to preserve the cellular integrity of the food, thus locking in nutrients, flavor, texture and color so there would be no need for preservatives or artificial sweeteners. This took Mariani Dried Fruits to the next level when it comes to shelf stability. With that, Mariani dried fruits can not only be found in the dried fruits section in grocery stores, but in the produce section as well. Natalie points out this point was vital for customers to see them in a "fresh" area as 90% of shoppers at least pass through the produce section.
Treasure 8 can also take Mariani's food waste like prune or mango pits and make them into a nutrient dense ingredient that can be applied to other foods. The partnership between the two was a no-brainer between providing nutritious food to consumers, while also looking for ways to reduce waste and be more environment-friendly.
With partnerships like these, Mariani Dried Fruit can continue their mission statement of innovation while remaining relatable and convenient for families across the globe.
How to get involved
Join The Produce Moms Group on Facebook and continue the discussion every week!
Reach out to us – we'd love to hear more about where you are in life and business! Find out more here.
If you liked this episode, be sure to subscribe and leave a quick review on iTunes. It would mean the world to hear your feedback and we'd love for you to help us spread the word!
Previous episodes you may enjoy