Episode 106: Robyn O'Brien
Jul 08, 2020, Updated Jun 11, 2021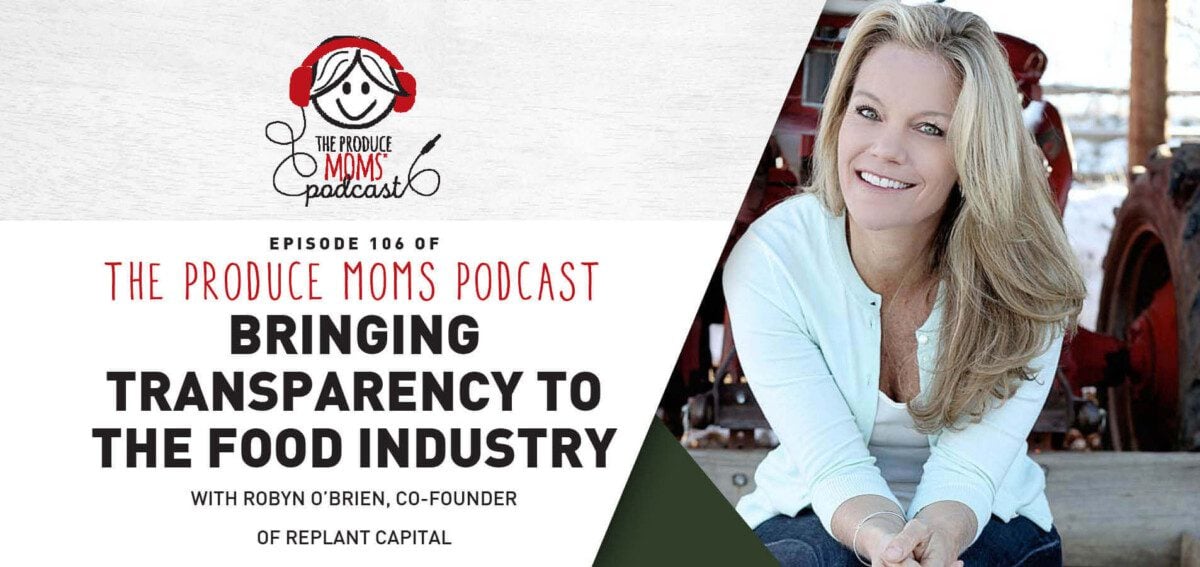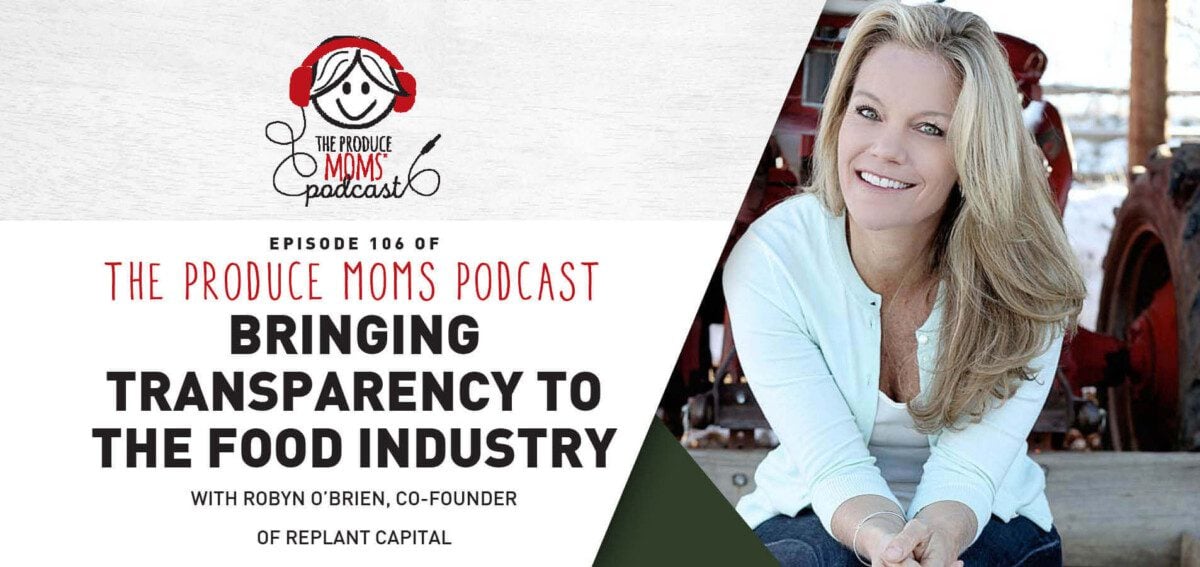 Food security is national security, and this is one of the most fundamental issues of our time.
Robyn O'Brien, Co-Founder of rePlant Capital, Founder of Do Good, Founder of AllergyKids Foundation, author of The Unhealthy Truth, and Adjunct Professor at Rice University Business School, has a unique perspective on what's going on in our food industry in the U.S.
Frustrated that she didn't understand the language of finance and accounting, she went to business school and was eventually thrown into a job as an analyst covering the food industry for a team managing 20 million dollars in assets.
"I was not somebody that was interested in food.  I didn't know how to cook. I gave up diet coke every year for lent." – Robyn O'Brien (3:39 – 3:46)
Her passion for food didn't really start until January of 2006 when her youngest of four children had an allergic reaction. She started to look at the condition her child had from a data perspective and that's when she realized the lack of transparency in the labeling of new products we bring to market.
Since the 1990's when the U.S. started to introduce genetically engineered crops, there wasn't any traceability or accountability, so the industry could use the blanket statement of "there's no substantial evidence of harm", which is partially why we are in the position we're in today. Robyn worked on federal and state campaigns in an effort to bring labeling to genetically engineered foods.
Robyn really became known for taking a stance on this issue after doing a TedX talk where she identified the double standard we're experiencing with our food companies who produce products with artificial ingredients here in the U.S.m yet in other countries, they produce the same products either with real ingredients or labels providing transparency so consumers can make educated decisions.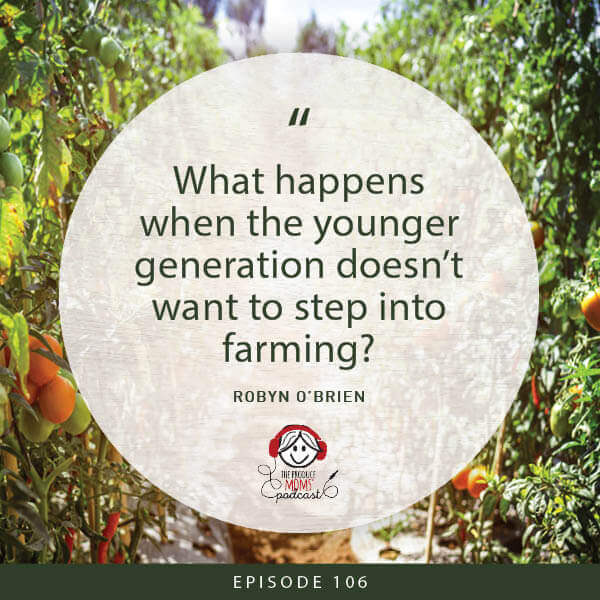 Around eighty percent of consumers are now trying something organic and seventy-five percent of all grocery store categories now carry something organic. Yet only one percent of our farmland is organic.
Robyn's business background has come into play with her ability to help drive this conversation across our food industry because she understands the pressure farmers and food industry companies are under to meet the quarterly demands of Wall Street. After her TedX talk, she's consulted for a number of different companies to help navigate these difficult conversations.
Unfortunately, there's still a huge discrepancy in the information we're told as consumers. Not only is there lack of transparency, but the financial system attached to our subsidizing model is keeping farmers bankrupt. Even if they want to grow organic crops, or for example, utilize just one percent of their land to help  out their local community during COVID-19, they don't have the flexibility to do so. The icing on top is now we're reliant on an agri-chemical model that requires a portfolio of pesticides, herbicides and insecticides that we're concerned makes us sick.
The key thing to look at is how can we make our food system regionalized and increase the direct to consumer access for farmers. There's been a number of accounts from farmers this year who have a small e-commerce shop on their website stating that in the first three weeks of COVID-19, they did more sales than they did all of 2019.
Do we really need all of the middlemen involved in getting our crops to consumers, taking cut after cut as our farmers stay bankrupt?
"The people who are in service to our country as farmers deserve so much more recognition and so much more than we have  given them." – Robyn O'Brien. (22:56 – 23:03)
Not only are our farmers struggling under the model we've been stuck under since the 1920's, our children aren't expressing interest in farming. So what happens when no one from our younger generation wants to step into farming next?
If you think about all of the favorite places you like to go out to eat, for example to Indian, or Chinese, or Mexican, and all of the diversity it provides, that same culture, wisdom and knowledge is missing from our food system right now. Again, the younger generation isn't expressing interest in farming and those that do tend to our crops are being denied entry to our country or sent back to their original home.
Diversity needs to be an immediate focus in our food system, from the bottom of the chain to the top. If we're asking for diversity in our products, we need to ask for the same diversity in our leadership teams because without it, we remain one sided, with a narrow vision, leaving us vulnerable to what isn't known by those in these roles.
If we continue to push forward for transparency on our food labels, opportunities for more organic farming, amending our current food and financial systems, and developing inclusive diversity across all boards, we'll potentially be able to reverse the troubling (and, as we're learning, sickening) state of the food system in the U.S.
"Anytime one of us is brave enough to stand up and speak on an issue, it does inspire other people to do the same." – Robyn O'Brien (13:19 – 13:26)
How to get involved
Join The Produce Moms Group on Facebook and continue the discussion every week!
Reach out to us – we'd love to hear more about where you are in life and business! Find out more here.
Visit the rePlant Capital website
If you liked this episode, be sure to subscribe and leave a quick review on iTunes. It would mean the world to hear your feedback and we'd love for you to help us spread the word!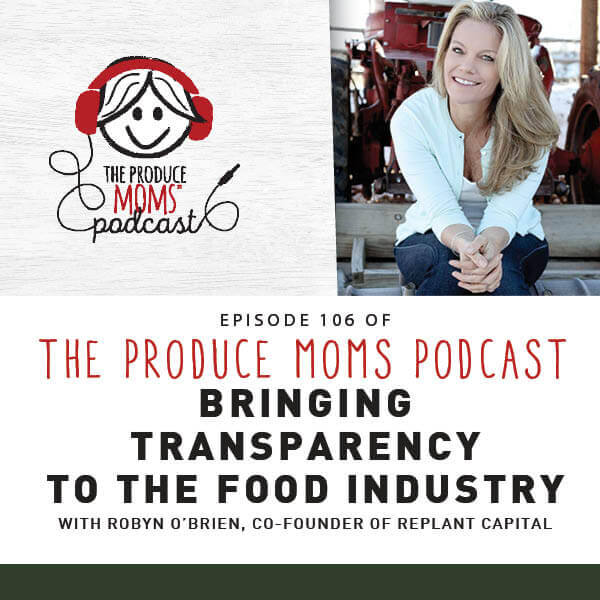 Previous episodes you may enjoy