Celebrate Mother's Day with Taste, Color, and Nutrition
May 03, 2022, Updated May 15, 2023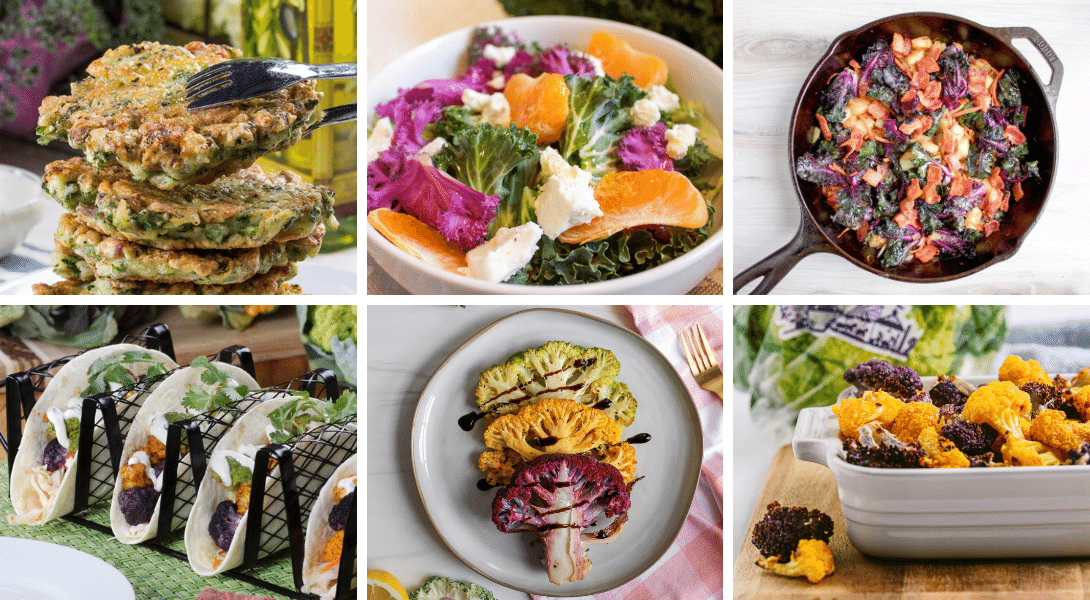 This post is sponsored by Salad Savoy Corporation.
Bring taste, color, and nutrition to your table this Mother's Day with Salad Savoy! Their colorful veggies lend themselves to all kinds of dishes, meaning you can have vibrant dishes at every meal. Whether you're celebrating the moms in your life or treating yourself, Salad Savoy will make this Mother's Day extra special.
Bright Lights® Swiss Chard Quiche with Potato Crust
Start Mother's Day right with this tasty quiche made with a gluten-free potato crust. This vegetarian dish is filled with eggs, herbs, and Bright Lights® swiss chard and is perfect for a special brunch. We think it goes nicely with a mimosa!
Lollipops® Kale Sprouts and Potato Breakfast Hash
This Breakfast Hash featuring colorful Lollipops and savory potatoes is a hearty breakfast treat — perfect for weekend mornings. This one-skillet wonder is a mix of kale sprouts, potatoes, bacon, carrots, and yellow onions. It's a feast for the belly and the eyes.
Shakshuka with Bright Lights®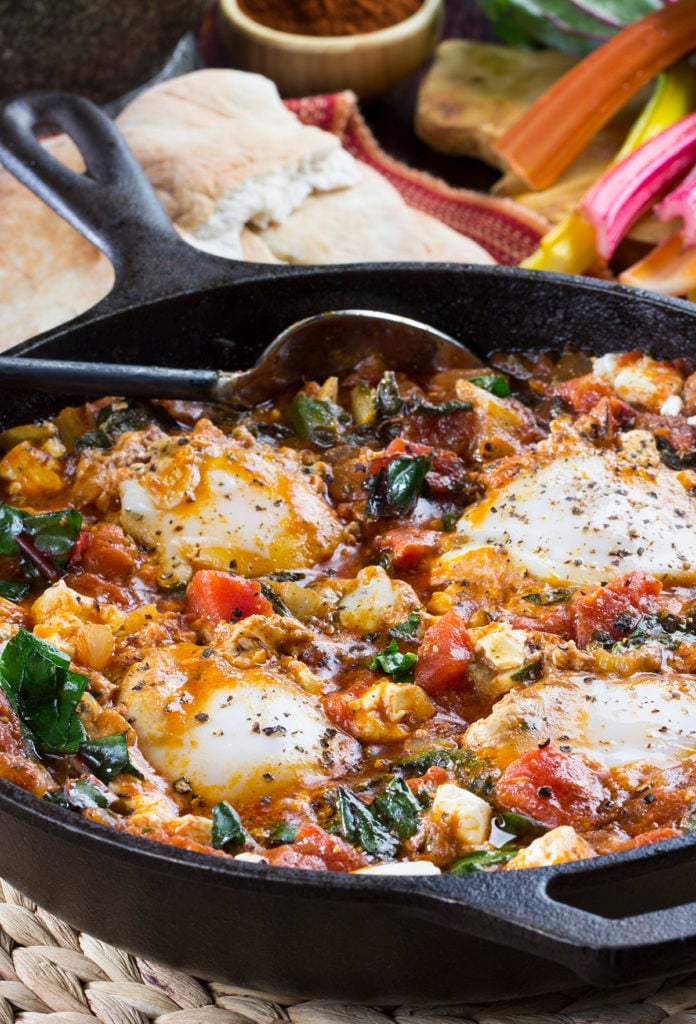 This flavorful, veggie-filled sauce makes a unique appetizer anytime – but it's so good that you might just eat it as a meal by itself! Featuring Bright Lights® Swiss chard and a generous helping of spices, this hot dip is best served with some crustinis or pita wedges for dipping.
Air-Fried Salad Savoy Chips
With big taste, color, and nutrition, Salad Savoy Chips make a great alternative to traditional potato chips. They still have a satisfying crunch and you get the nutritional benefits of Salad Savoy — which include Vitamins A and C, calcium, and iron. Make them in an air fryer to cut back on oil.
Chicken and Lollipops® Kabobs
What's easier than a kabob? Fun to make and fun to eat, these skewers are both a snack to look forward to and something you can whip up in a pinch. Chicken and veggies are a classic kabob combination. The addition of Lollipops® takes this classic to the next level!
Lollipops® Bacon Rollups
Wrap anything in bacon and it becomes an irresistible treat, but these Bacon Rollups are something extra special. Sweet and savory, these mouth-watering, bacon-clad Lollipops® make an excellent snack or appetizer.
Lollipops® Antipasto Skewers
Take the charcuterie board to go with these Antipasto Skewers, featuring Lollipops®, mozzarella balls, cherry tomatoes, Kalamata olives, and savory prosciutto.
Salad Savoy Southwestern Slaw
This slaw has a southwestern flair courtesy of sweet corn, avocado, mangos, and a small kick of chili and chipotle powders. Salad Savoy makes a crunchy and colorful base. It's light flavor makes it perfect for cookouts and backyard barbecues!
Salad Savoy Signature Salads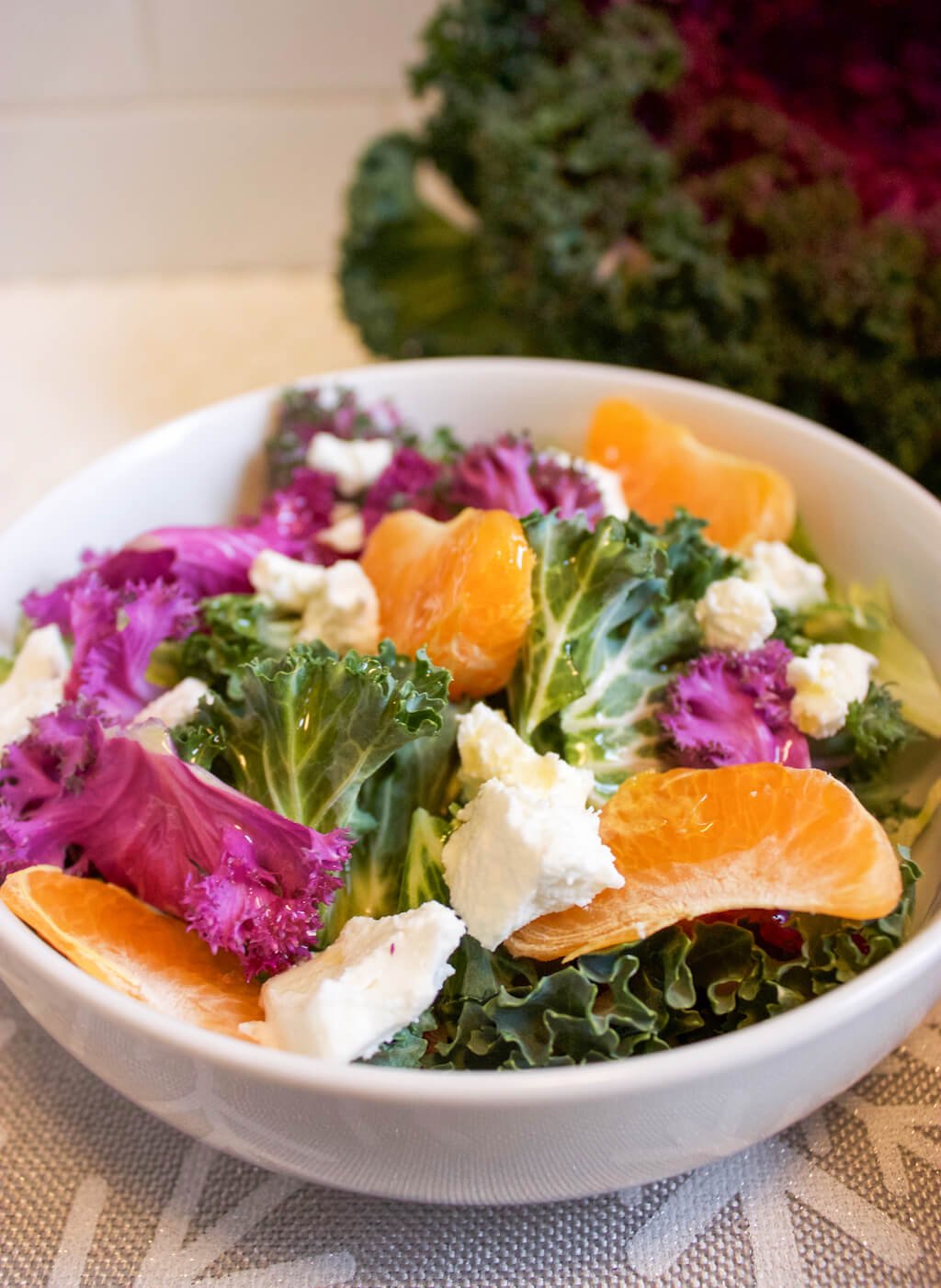 Craving a delicious salad? How about… four delicious salads?! Salad Savoy is an incredibly versatile salad base and a canvas for getting creative with your salad ideas. We've come up with four tasty recipes: the Signature Salad, Mediterranean Salad, Citrus Salad, and Green Apple Salad. We think you'll love one of them – if not all four!
Air Fryer Roasted Cauliflower
This Air Fryer Cauliflower is tender, crisp, and packed full of flavor… not to mention colorful! Let this rainbow dish brighten up your spread while it adds roasted flavor to your meal.
Farmer Fritters
Bacon, onion, and of course Salad Savoy give these hearty fritters their one-of-a-kind flavor! These delicious cakes make a savory snack or a side for any meal. They're best fried in a skillet and served piping hot.
Lollipops® with Onion Crisps
Short on time, but need something classy and flavorful? Then you'll love this simple dish! Whip it up in no time with just Lollipops®, french fried onions, and some seasonings. It makes a great appetizer or side.
Roasted Multi-Color Cauliflower Steaks
Light up the dinner plate with roasted multi-color cauliflower steaks! Cauliflower steaks are simple to make yet deliver big on flavor and texture. And when you use Carnival® Multi-Color Cauliflower, this dish doesn't just burst with flavor, it bursts with color too!
Tri-Color Cauliflower "Rice" Tabbouleh
Need more taste, color, and nutrition in your vegetarian dishes? Then try this new take on tabbouleh! We put a rainbow twist on a traditional Middle Eastern salad using colorful cauliflower. This flavorful, veggie-filled side is perfect for all kinds of meals.
Carnival Cauliflower Tacos
Colorful Carnival cauliflower makes these tacos unique! Make taco night a little more vegetarian friendly or just experiment with new flavors by cooking with cauliflower. These tacos are full of creamy Tex Mex flavor that your family will love!