Do You Know Salad Savoy? A World of Color, Taste and Nutrition!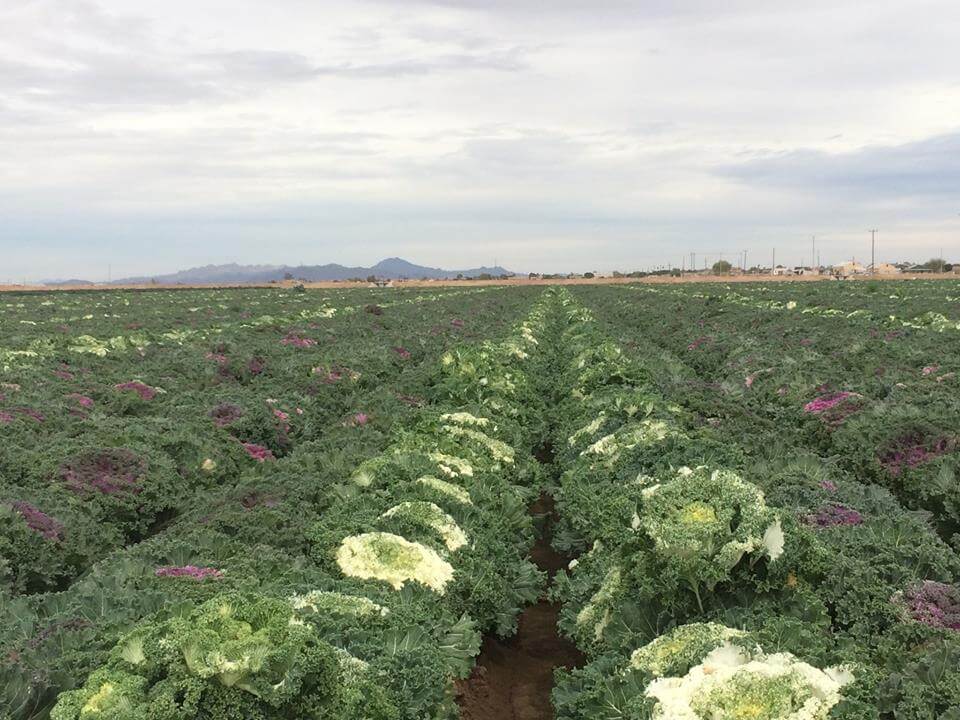 Do you know salad Savoy? If you haven't tried this colorific veggie yet, you have a delicious experience awaiting you!
What Is Salad Savoy?
Salad Savoy® is the namesake of the Salad Savoy Corporation. After spending time in Europe in the 1980s, John Moore, founder and owner of the Salad Savoy Corporation, developed a passion for colorful vegetables. He was so inspired, he decided to develop a new veggie of his own, which he named salad savoy.
Salad Savoy is truly a one-of-a-kind veggie! It's a cross between kale and other members of the Brassica genus (the Brassica genus include crops such as cabbage, cauliflower, and broccoli).
What Does Salad Savoy Taste Like?
Salad Savoy is related to cabbage and kale, with a sweet, earthy flavor that somewhat resembles cauliflower, broccoli, and cabbage. Whether you use it raw or cooked, it will add a mellow flavor to the dish.
If you like kale, broccoli, cabbage, or cauliflower, you will definitely LOVE Salad Savoy!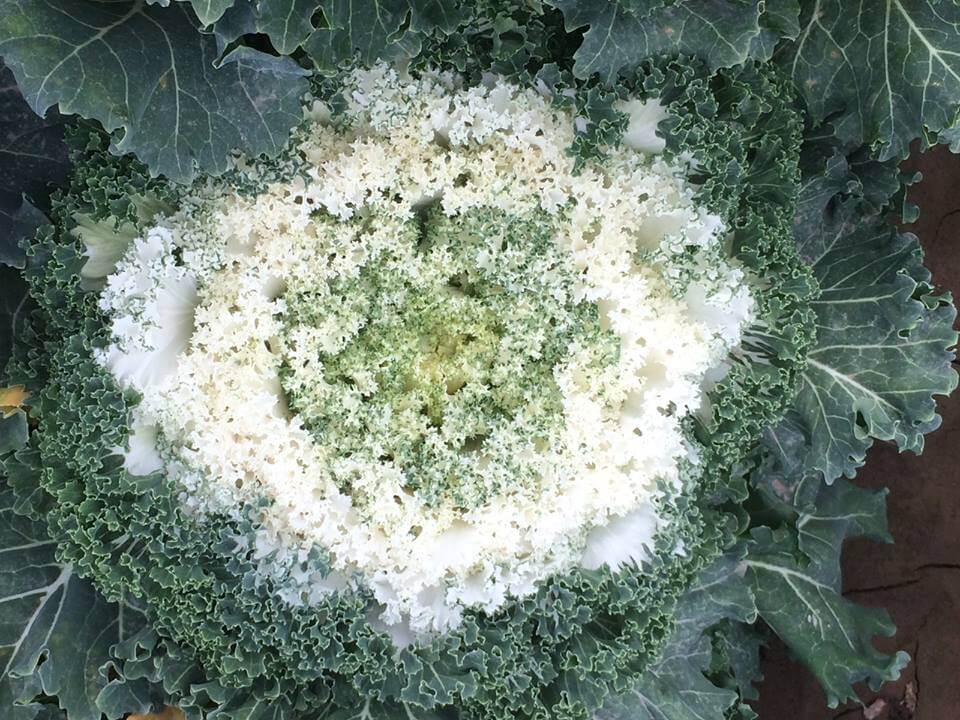 How Does Salad Savoy Get Its Vibrant Colors?
Salad Savoy comes in shades of violet and white. The colors result from natural breeding and cross-pollination methods—methods that have been used on farms for generations.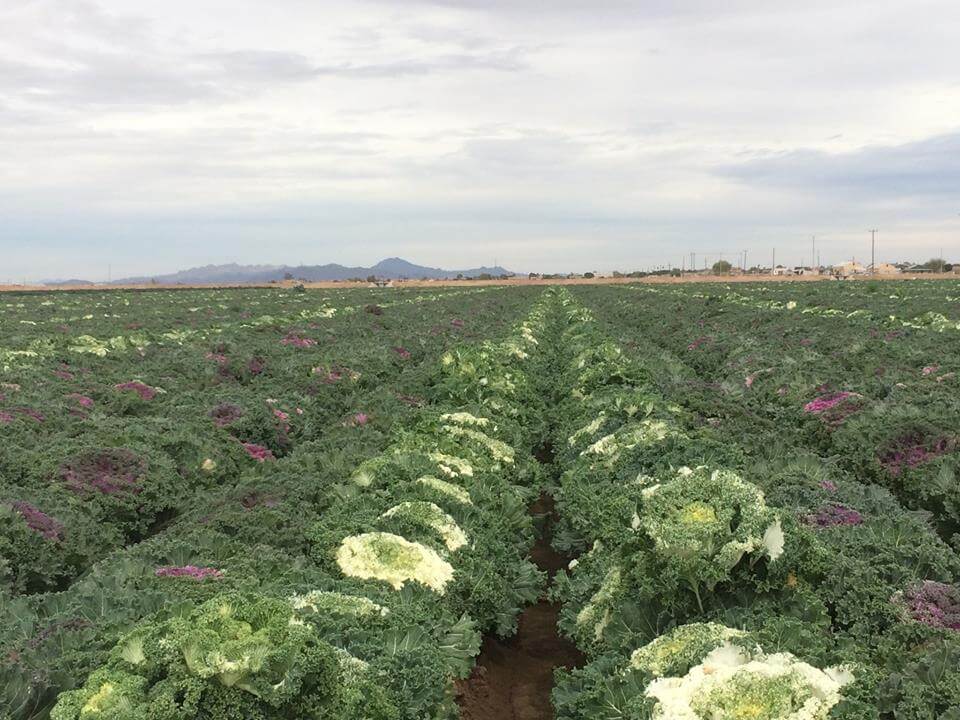 What Are The Health Benefits Of Salad Savoy?
Like all veggies, Salad Savoy is a healthy choice, but this particular veggie is a nutritional powerhouse. It is loaded vitamins A, C, and K, calcium, fiber, and iron. Salad Savoy is full of phytonutrients that contain antioxidant, anti-inflammatory, and liver-health-promoting properties. One cup of salad savoy is only 36 calories!
How Can I Use Salad Savoy?
Wow, there are so many possibilities for this versatile veggie! Use Salad Savoy in soups, stir fries, veggie wraps, salads, or as a pizza topping. Eat it raw or cooked. Steam it, sauté it, boil it… your choice!
Check out how delicious this Salad Savoy & Mushroom Stuffing looks!
How Do I Store Salad Savoy?
Store Salad Savoy for many days in the refrigerator. First, separate the leaves from the core. Then, wash the leaves in cold water, dry, and refrigerate.
Where Can I Find Salad Savoy?
Salad Savoy is available year round. Most local grocery stores carry it, but if you can't find it in the produce department at your store, speak to the produce manager to request it.
Salad Savoy Recipes
Are you ready to try Salad Savoy? Here are a few of our very favorite salad savoy recipes. We think you'll love them too!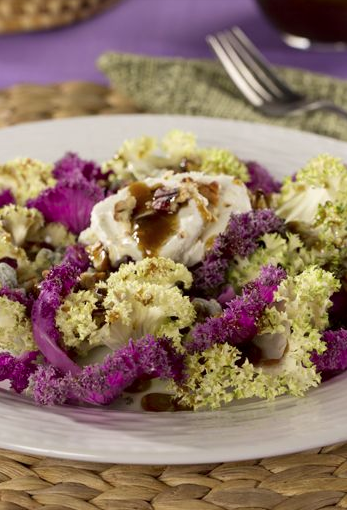 Salad Savoy is just the tip of the iceberg when it comes to the world of color, taste, and nutrition. Be sure to check out Salad Savoy Corporation's other delicious, nutritious, and colorful veggies like Carnival® Multi-Color Cauliflower, Lollipops® Kale Sprouts, and Steamin' Greens®.
Do you have a favorite way to serve Salad Savoy? Let us know in the comments below!