The Produce Moms' 2021 Holiday Gift Guide
*This 2021 Holiday Gift Guide contains products from The Produce Moms' brand partners. 
Feeling overwhelmed with holiday shopping? Want to give great gifts without contributing to clutter and overconsumption? Our annual holiday gift guide is full of consumable, sustainable, and impactful gifts. 
Lotus Trolley Bag
Lotus Sustainables have prevented more than 2.75 billion plastic bags from entering the environment with their reusable shopping bags. Their trolly bags fit right into your grocery cart and keep you organized as you shop. These heavy-duty bags include an insulated cooler bag, egg and wine specialty pockets, and additional pockets inside and outside of the bags. They are durable, mold-resistant, and washable. 
This family-owned company is a member of 1% for the Planet, meaning your purchase also helps environmental causes dedicated to reducing plastic pollution. Purchase Lotus Trolly Bags here. 
Koko
Koko is a sustainable living shop that offers a wide selection of planet-loving home, cleaning, personal care, and apothecary products. Their food storage and pantry options make great gifts for all the home cooks and busy moms in your life. 
Gift a reusable nut bag along with a bag of cashews or almonds for a creative foodie gift! 
Matter™ Compostable Products
Make your gift matter this holiday season with 100% compostable plant-based products. Offer to bring Matter™ dinnerware to your holiday dinner and your host will thank you! After all, what better gift is there than cutting down on dishes without the guilt of plastic waste? 
In addition to plates, bowls, utensils, and straws, don't forget the food wrap and storage bags so guests can neatly take home plates of leftovers. 
Find Matter™ products at your local Target store.
Tropical Fruit Box
Who on your list is always dreaming of the beach? Gift them the taste of the tropics that they can enjoy from the comforts of their own home. Tropical Fruit Box, a women-powered small business, will deliver fresh exotic fruit to your loved one's doorstep. Build your own box or shop their most popular boxes.
The Fruitful Market
Send your loved ones near and far a deliciously delivered box of fresh fruit. Every piece of fruit inside a Fruitful Market box is hand-picked and hand-packed with care. 
The Season Harvest Box is a collection of the very best in-season fruit. Send it one time or as a monthly subscription. Or, send a festive box of pomegranates or persimmons. Whatever you choose to send, you can be sure they'll garner a big smile from the recipient. Use code TPM25 at checkout for 25% off your purchase. 
Dried Cherry and Chocolate Chip Cookies
Gift homemade cookies or a jarred cookie mix. A homemade mix allows the recipient to easily whip up a batch of cookies once the holiday sweets run out. Place the dry ingredients in a mason jar and the receiver simply adds the wet ingredients and bakes whenever she has the hankering for a sweet treat. 
Use our dried cherry and chocolate chip cookie recipe to make your own cookie mix jars to hand out to coworkers, teachers, and neighbors. Include a bag of Sunrise Fresh Dried Cherries (available on Amazon) as an extra treat. These dried cherries include no added sugars or other ingredients. Just fruit and nothing else!  Don't forget to print and attach the recipe card, too. 
Lemon Cranberry Bread with Almonds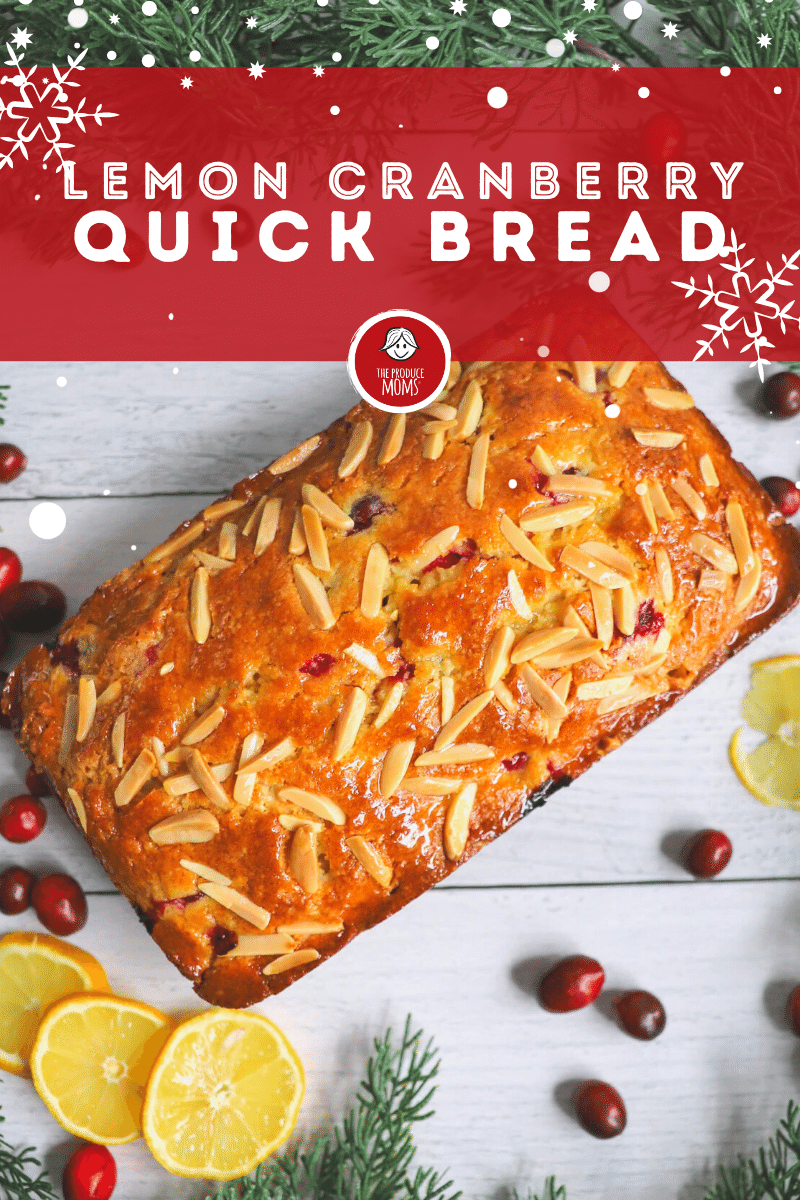 Wrap up a loaf of lemon cranberry bread in parchment paper and tie with a ribbon for a deliciously enjoyable holiday gift! Consider gifting it with a tin of tea or bag of freshly roasted coffee.
Dips for Veggie-Lovers
Grab a free copy of our 7 Easy Dips to Make for Veggie Lovers and whip up one of the delectable dips inside — like the herb cream cheese dip, creamy hummus, or yogurt feta dip — for an easy hostess gift. Print the eBook to gift along with the dip for a present any veggie-lover will appreciate. 
Jalapeno Blueberry Jam
Jalapeno blueberry jam is a unique blend of peppery heat and juicy sweetness. The recipe requires just 5 ingredients and can be made well under an hour. It makes a great gift for teachers, coworkers, neighbors, and friends. Add a gift tag that says "Made with Love" and tie it on with a ribbon. 
homemade Apple Pie
This holiday season, give the apple of your eye an apple pie! Our made-from-scratch apple pie is hiding a secret… it's made with premade dough. But no one will ever know! This time-saving step means you can easily whip up pies for anyone and everyone on your list. 
Caramel Apple holiday Jar
This simple craft makes a delightful treat — a holiday-themed caramel apple. Place red and green M&Ms and caramel candies inside a Mason jar and top it with an Envy™ apple. Get instructions for this as well as other adorable crafts that will be the envy of the holiday season in our free Envy™ for the Holidays eBook.
Slow Cooker Apple Butter
Our slow cooker apple butter is simple to make and creates a unique gift. The recipe makes enough for 4-6 jars. Place jars inside a holiday gift basket or give alongside a quick bread. 
Infused Olive Oil
Homemade garlic and rosemary-infused olive oil makes an elegant hostess gift. The best part is it requires just 3 ingredients and 10 minutes to make. You can quite literally make it minutes before heading out to your holiday party.
Gingerbread Dog Treats
Bake up a batch of gingerbread dog treats for all of the four-legged friends on your gift list. Toss a few treats into clear gift bags, tie closed with a holiday ribbon, and gift them to the friendly dogs on your street or to your pup's daycare playmates.
Charcuterie Board
Give the ultimate foodie gift — a beautiful charcuterie board! Place a mixture of fruits, cheeses, cured meats, nuts, crackers, dips, and spreads on a wooden board. Download our free Charcuterie eBook for creative ideas.
For a fun spin, make mini jarcuteries to give to coworkers or pass out at your holiday open house.
Avocado face mask
For the skincare lover on your list, give this rejuvenating avocado face mask. You can make a spa-quality mask with 5 simple ingredients — most of which you probably already have in your kitchen. Package it in a glass jar with a clamp top lid and tie a label on with a ribbon to complete the gift.
shop B corp businesses
Want to give gifts with maximum impact? Shop certified B Corporations this holiday season. These businesses meet the highest standards of verified social and environmental performance, public transparency, and legal accountability to balance profit and purpose.
The B Corp directory allows you to easily search B Corp businesses in specific industries and geographical areas. Find a food and beverage company in your city or an apparel shop in your state with ease. Take comfort in knowing the gifts you purchase this holiday season are positively impacting employees, communities, and the environment.
Brighter Bites Donation
For the person on your list who already has everything, consider making a donation in their name to Brighter Bites, a nonprofit that delivers fresh produce directly to families and teaches them how to use it. Learn more about their mission and make a donation here. 
Need even more gift ideas? Check out our 2020 and 2019 holiday gift guides.