SweeTango® Apple Sushi Rolls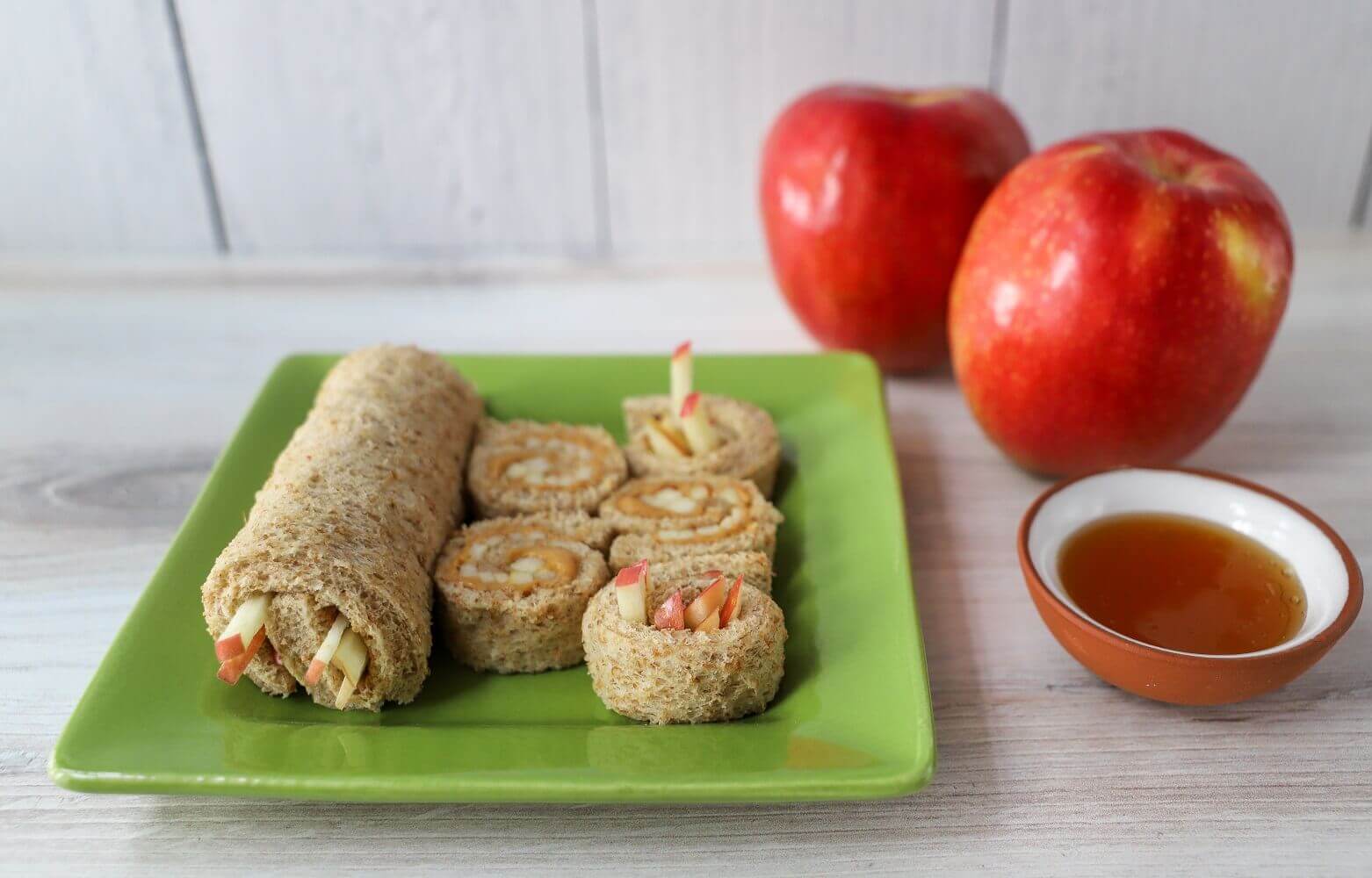 This post is sponsored by SweeTango apples. 
It's apple season — time for your taste buds to start dancing! We love the orchard bounty available in the produce section this time of year. We're especially excited for SweeTango® apples, a special breed that boasts exceptional flavor and crunch.
Such a unique apple deserves a unique recipe, like these SweeTango Sushi Rolls. So roll them and slice them for a fresh, crispy fall snack. Your kids will dance all the way to the dinner table for such a deliciously fun snack!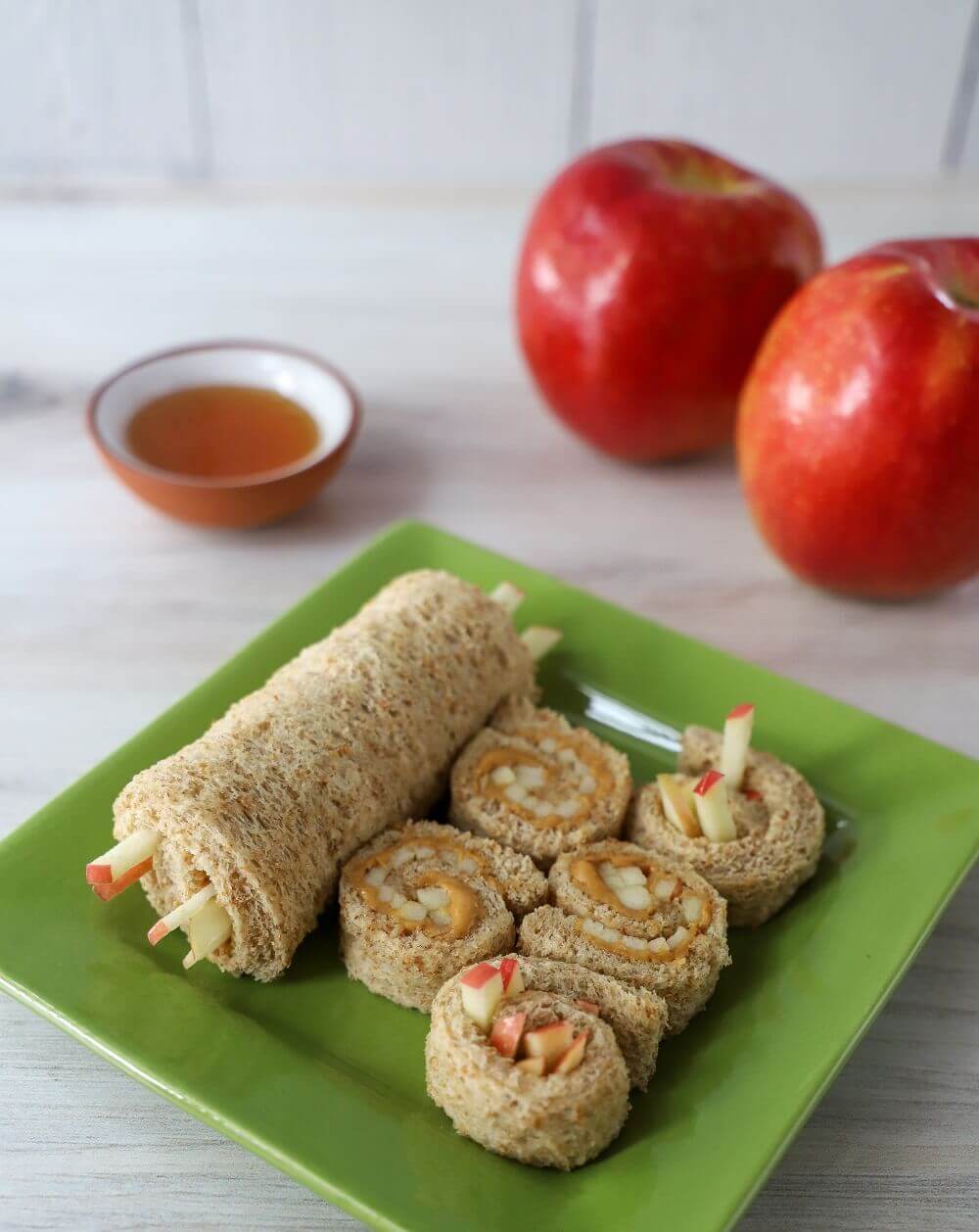 What makes the SweeTango® special? We think it's the perfect combination of flavor and a remarkably loud crunch that sets it apart. Featuring a touch of citrus, honey, and spice, this apple is great in recipes or for snacking out of hand. SweeTango® apples are available from mid-August or early September through November or early December.
They're nutritious, too: apples are packed with nutrients that promote good gut health. And with no fat or cholesterol, they're heart-healthy too! They're the perfect health-conscious, energy-boosting snack for both you and your kids.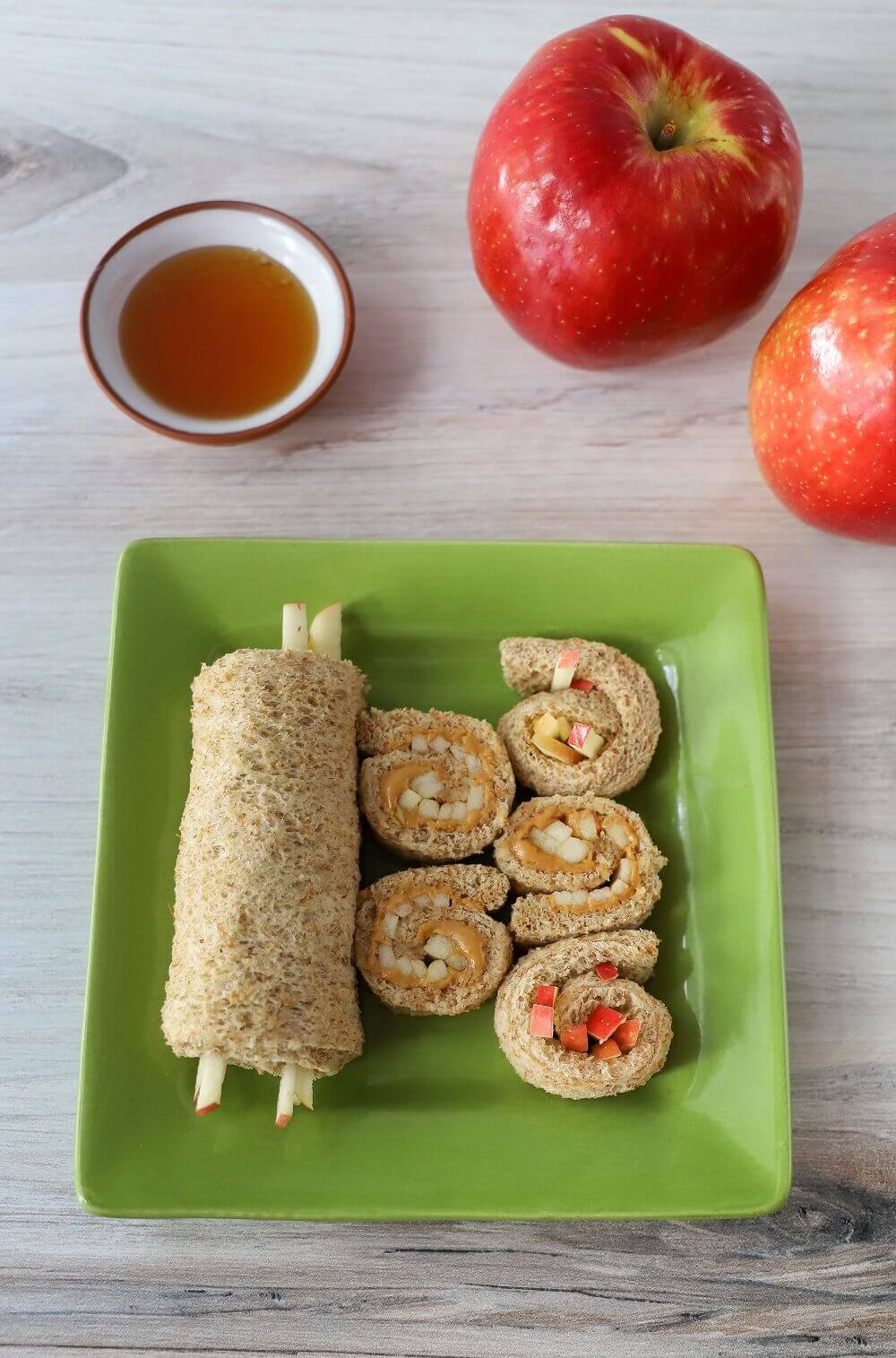 How To Make SweeTango Sushi Rolls
This recipe for SweeTango Sushi Rolls comes from our new eBook, SweeTango® for ALL Eating Occasions. Cinnamon, honey, and almond butter give these snackable rolls a boost of sweetness that's perfect with a juicy apple slice at the center.
To make this recipe, start by preparing your apple and bread. To mimic real sushi filling, cut the apple into thin sticks. Similarly, cut the crust off of your bread slices to roll it like seaweed-wrapped rice. The almond butter and honey will help the sushi rolls maintain their shape after you slice them, but press the rolls down firmly to help ensure that they do.
Produce Moms Tip: If you're finding it hard to evenly spread the almond butter onto the bread, heat it up in the microwave for a few seconds.
Ingredients
1

SweeTango apple

cut into thin sticks

4

slices

wheat bread

½

cup

almond butter

2

tbsp

honey

1

tbsp

cinnamon
Instructions
Cut the SweeTango apple into thin sticks.

Remove the crust from the bread. It will make it easier to roll.

Spread a thin and even layer of almond butter onto the bread. Place the SweeTango apple sticks on top of the amlong butter. Then drizzle the honey on top of the apples and sprinkle with cinnamon.

Roll the bread similar to a cinnamon roll. Press firmly to make sure the bread sticks together.

Slice each roll into four pieces.

Serve and enjoy!
Sushi is fun and tasty, just like these SweeTango Sushi Rolls! Make the experience even more authentic with a fun dipping sauce like caramel or honey (we don't recommend wasabi, though). You can also use chopsticks to make snack time a fun and unique experience!
Pack these apple sushi rolls in your child's lunchbox or serve them up as a clever after school snack. They're a hit with kids any time of day!
Did your kids love these fantastic SweeTango Sushi Rolls? What are your favorite ways to snack on apples? Tell us in the comments below or tag us on Instagram @theproducemoms.