October 2020: The Produce Moms Podcast Month in Review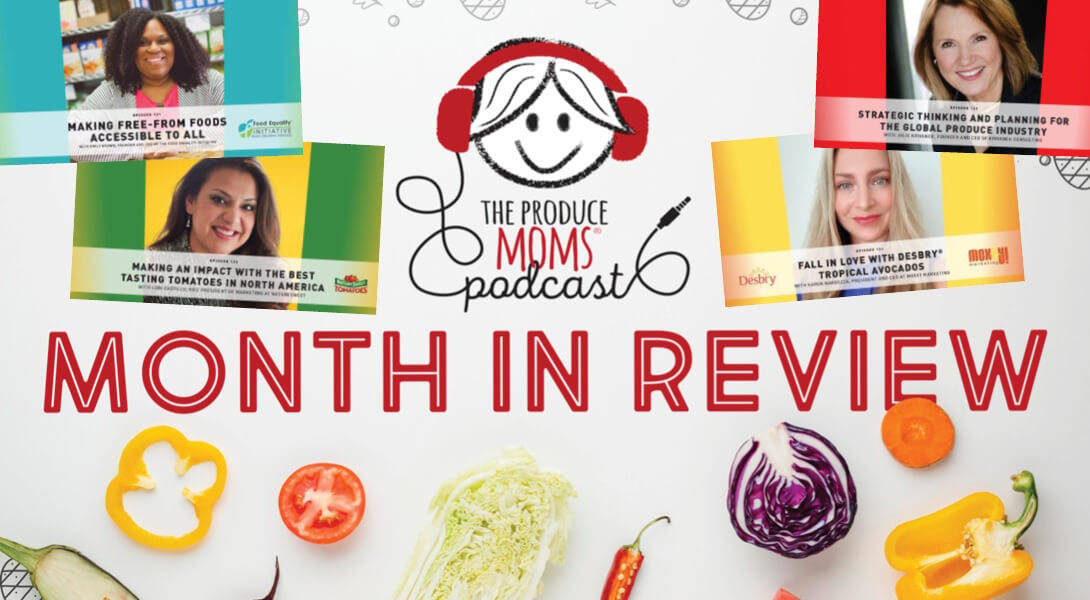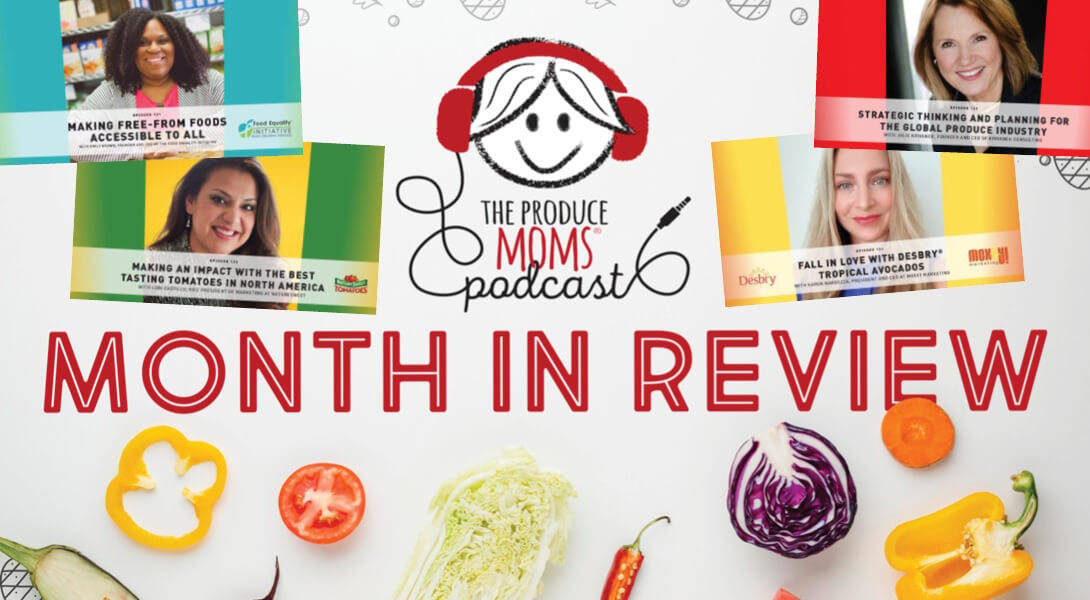 October 2020: The Produce Moms Podcast Month in Review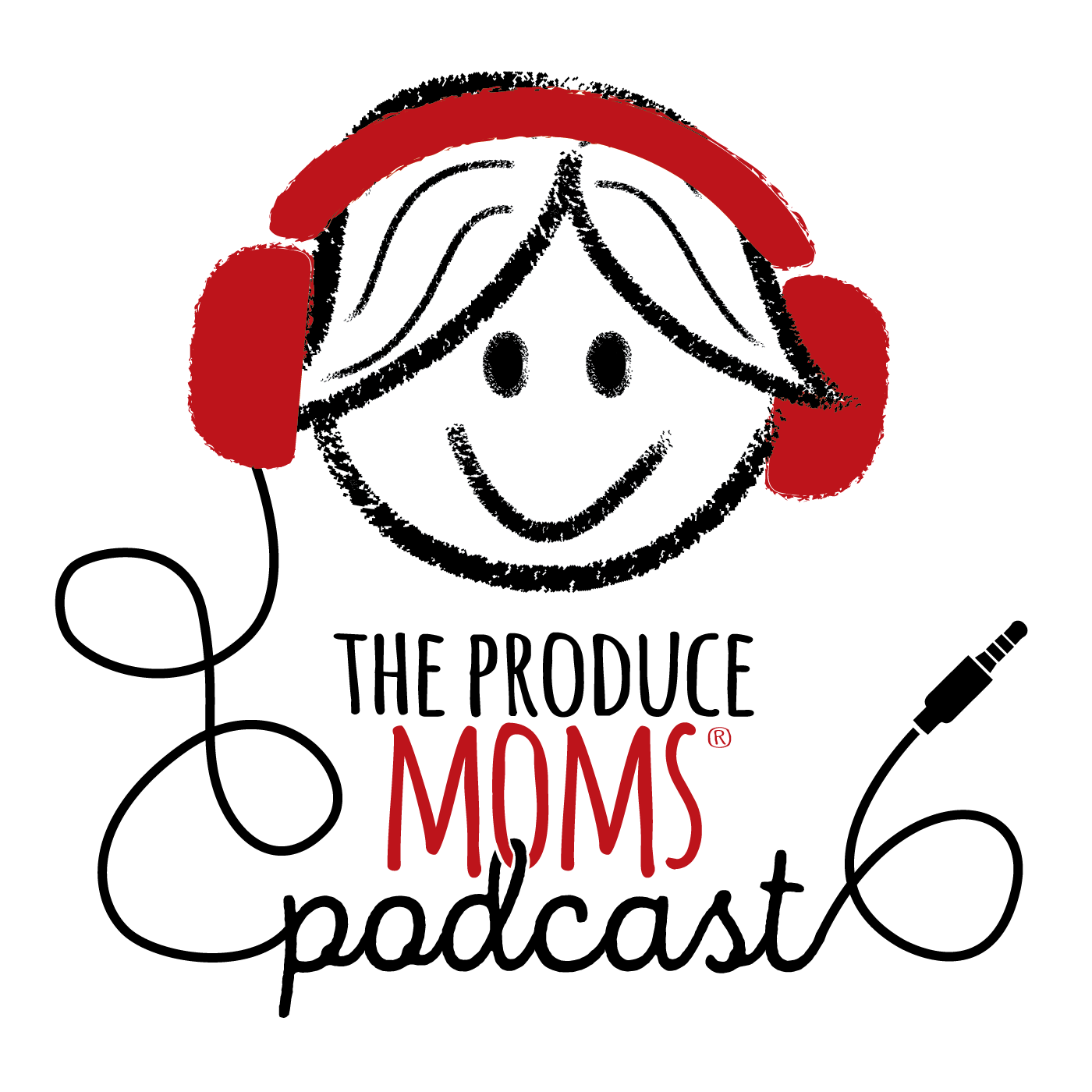 Let's take a look back at October 2020 Podcast Episodes.
October has been a wonderful month filled with inspiring and insightful podcasts at The Produce Moms. We've learned about new fruits hitting our grocery stores, how to succeed in the produce industry, transformation happening for anyone with food allergies and delightful ways to enjoy some of your favorite types of tomatoes. 
Emily Brown is an inspirational leader and mom who had a difficult time feeding her family when her daughters were born. Both girls have many of the top food allergies such as dairy, wheat, soy and peanuts, and when Emily couldn't return to work, she resorted to food pantries to help supplement their groceries. Unfortunately, she couldn't find the foods she needed to feed her daughters healthy and nutritious meals, so she started The Food Equality Initiative in 2014 which now serves families nationwide who need free or affordable access to free-from foods.
Lori Castillo sat down with us to share about the delightful, delicious varieties of tomatoes NatureSweet offers. Not only are they an iconic brand that has tested time, they are making an impact with their environmentally-friendly practices. They may be best known for their Cherubs which are cherry tomatoes, but they offer a wide variety of other flavors, colors and sizes in their fruit. Did you know too that their recognizable packaging can also act as a strainer or tool to teach kids? 
Another incredible interview came from Julie Krivanek, a CEO, board advisor, member of boards, chief strategist and bold consultant. She enlightens us about how businesses in the produce industry really are weathering the COVID-19 storm. It turns out this has been the best year financially for a lot of businesses! Others are learning how to mitigate their issues now before it's too late. Julie gives us some practical strategies and intelligent tips for making your business succeed through any crisis or change to our global landscape.
Also, we find out about tropical avocados, a fruit that the rest of the world has been loving for ages except the US! Karen Nardozza of Moxxy Marketing has partnered with WP Produce to help our nation enjoy Desbry® Tropical Avocados. These avocados still have the buttery taste we know and love, but are a bit sturdier, two to four times larger than the typical avocados we see at retailers. They also don't brown as quickly, making it easier to enjoy your avocados for longer and not worry about wasting them. 
Read below to find out more about October's exciting and eye-opening guests on The Produce Moms podcast.
October 2020 Podcast Episode 121: Making Free-From Foods Accessible to All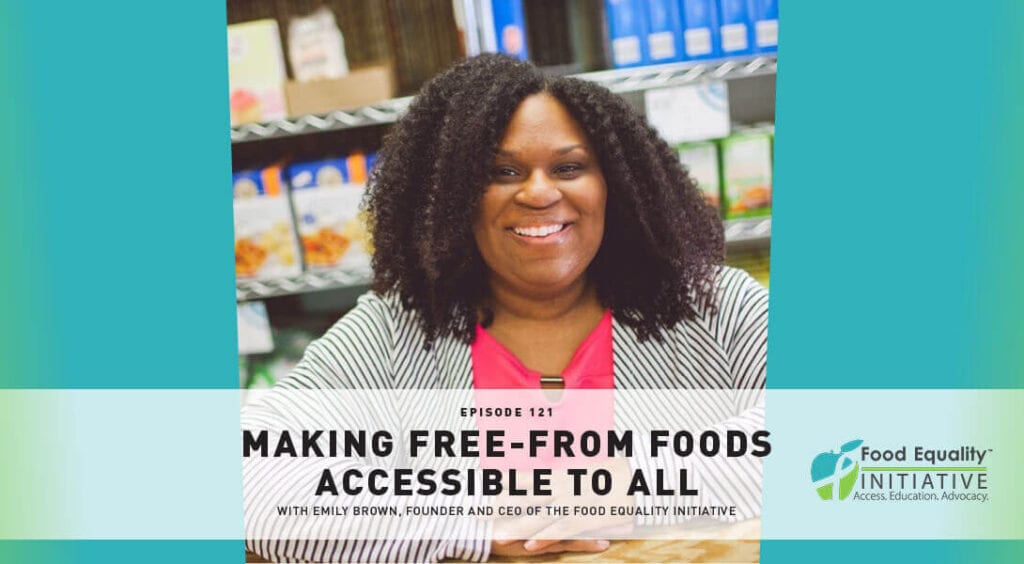 Free-from foods should be accessible to everyone who needs them.
Can you imagine having a child or family member with food allergies (that could be deadly) and not being able to provide them with the healthy nutrition they need? That was Emily Brown's plight when her daughter (and then second daughter) was born with allergies to milk, eggs, wheat, soy and peanuts. Emily wasn't able to return to work and couldn't find the foods she needed for her daughters at local food banks, local pantries or the Special Supplemental Nutrition Program For Women, Infants, And Children. 
That's when Emily founded The Food Equality Initiative in 2014 to help support families struggling with food insecurities and food allergies. She's worked hard to help change the WIC's policy and has opened the nation's first allergy-friendly and gluten-free pantry in Kansas City, Missouri.
Listen to Emily's empowering story about helping families around the US find the quality food they need that's free-from the top food allergens.
October 2020 Podcast Episode 122: Making an Impact with the Best Tasting Tomatoes in North America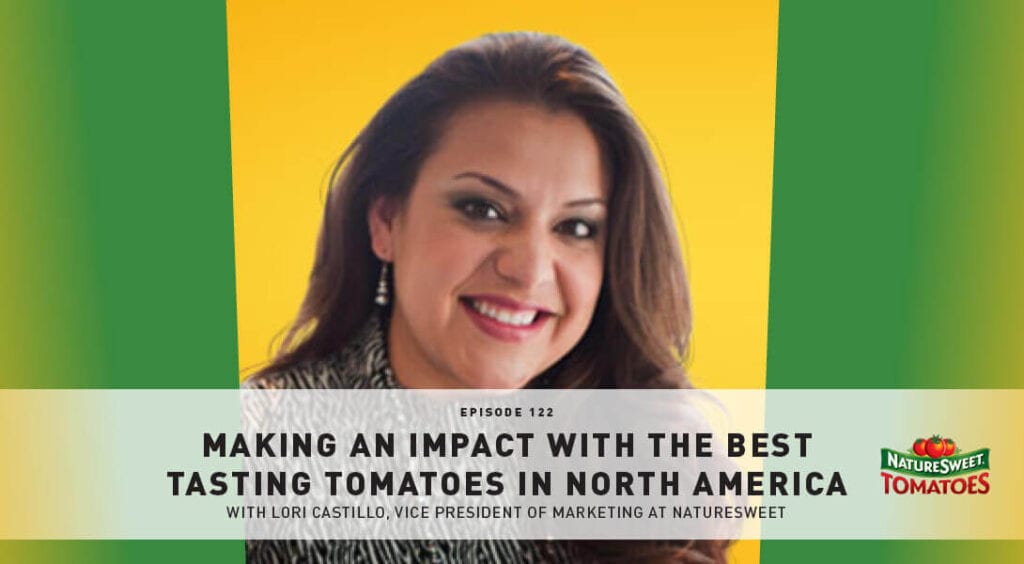 These iconic, legacy-building tomatoes are unforgettable.
Not only are NatureSweet tomatoes the most delicious and satisfying around, they are an iconic brand that is a staple of American's kitchens. The best way to describe NatureSweet tomatoes is like the difference between a take-out meal and one cooked at home. You can't explain it, but one cooked at home with love and attention just tastes better.
NatureSweet tomatoes are grown with outstanding love and passion from every employee at the company. They're best known for their Cherub tomatoes (sweet, grape tomatoes), but also sell Glorys, Twilights, Comets, D'Vines and Constellations. Now that more people are cooking at home, all of NatureSweet's type of tomatoes are being brought to dinner tables in experimental dishes and timeless classics.
They're also a greenhouse grower and grow all plants in coconut husks (rather than soil). This helps their tomatoes resist more diseases and uses almost 80% less water! Make sure to listen to this inspiring, heart-warming episode on NatureSweet's story and the broad depth you have cooking with their variety of tomatoes.
October 2020 Podcast Episode 123: Strategic Thinking and Planning for the Global Produce Industry
The woman helping all produce industry businesses succeed.
Julie Krivanek is a powerhouse CEO, chief strategist and consultant for startups to global brands in the produce industry. Julie's incredible passion and background is what allows her to come into any business, at any stage, with any problem and provide them with the actionable solution to succeed.
During COVID-19, Julie has seen more businesses than ever increasing their profits to the point they don't even know what to do with their revenue! Yes, there have been businesses hit hard by the pandemic, but Julie sees this as an opportunity to fix issues like high operating expenses and mitigate for the future.
She comes packed with great advice for family-owned businesses and how to develop the leadership teams required to scale, even if that means a family member might not receive certain shiny titles. She has strong opinions and guidance for CEOs and how to grow your business through any storm.
October 2020 Podcast Episode 124: Fall in Love with Desbry® Tropical Avocados
There's a new avocado in town!
Have you ever heard of tropical avocados? On the Florida Avocado Administrative Committee's 20201 Schedule alone there's 23 major varieties and 38 minor varieties alone! Karen Nardozza, President and CEO at Moxxy Marketing, is helping the US fall in love with Desbry® Tropical Avocados, an avocado that the rest of the world already enjoys.
Formerly known as green-skin avocados, these delicious fruits are two to four times the size of Hass avocados, still have a great, buttery taste, and don't oxidize as quickly when they're sliced. Tired of wasting avocado halves just because they brown in a few hours? Look no further than Desbry® Tropical Avocados. They are great as a snack, topped on salads, in ceviche, and ideal for chefs prepping in large kitchens. 
Even The Produce Moms names Tropical Avocados one of the top produce items you need to try! Listen and learn how you can find these avocados at your local retailer and the wonderful ways you can add them to your kitchen.
To see a list of all our past episodes, visit www.theproducemoms.com/podcast/
PINTEREST GRAPHIC
[bctt tweet="#TheProduceMoms October #Podcast episodes are filled with incredibly educational and life-changing guests! Listen now ????" username="theproducemom"]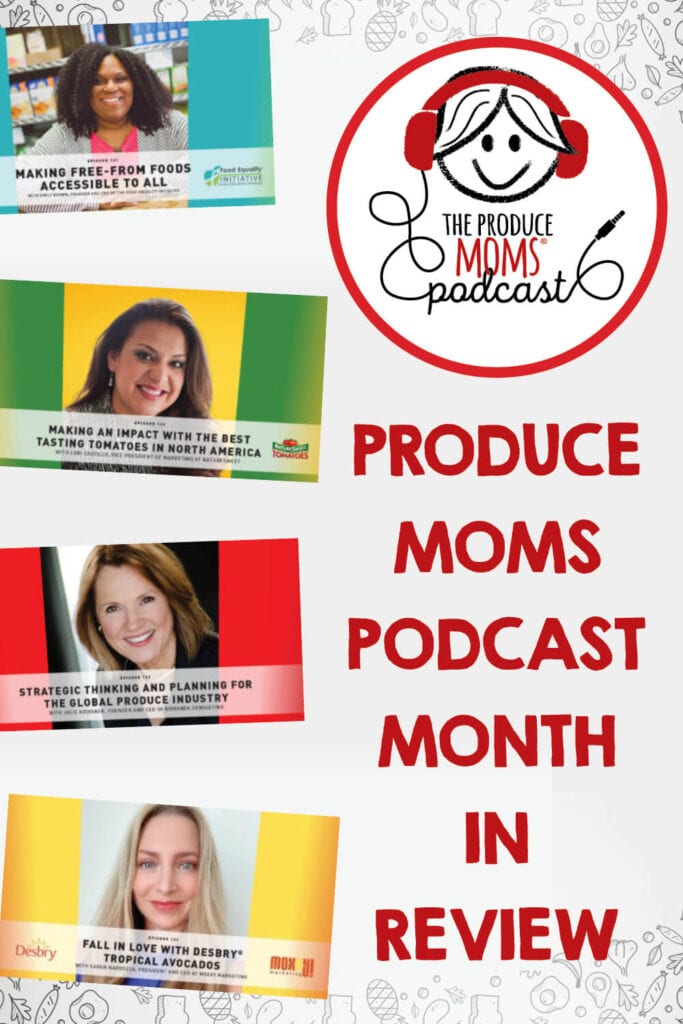 Related:
September 2020: The Produce Moms Podcast Month in Review
August 2020: The Produce Moms Podcast Month in Review
July 2020: The Produce Moms Podcast Month in Review
June 2020: The Produce Moms Podcast Month in Review