Ninja Turtle Party Tray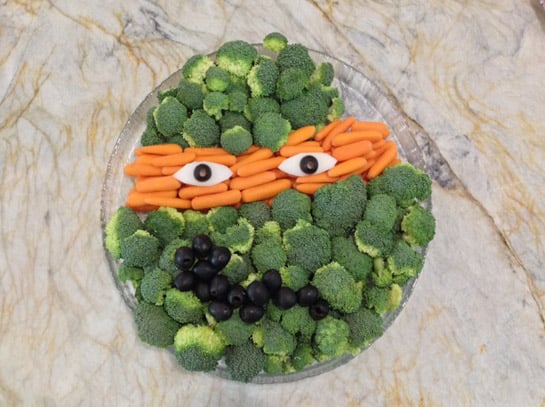 We all love themed fruit & veggie trays!  A fellow Produce Mom & fan of my Facebook page sent me a message a few weeks ago asking for ideas for her son's upcoming Teenage Mutant Ninja Turtle birthday bash… who doesn't love the "heroes in a half shell"?!   This one was a lot of fun to put together!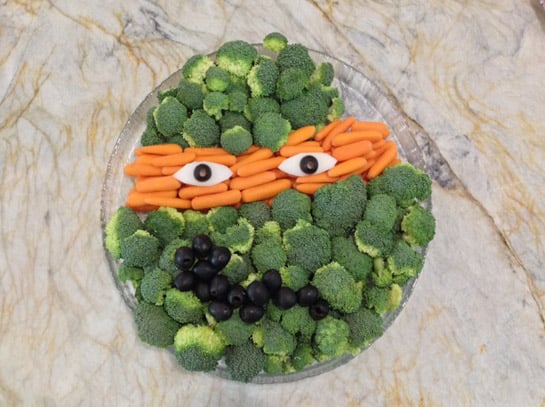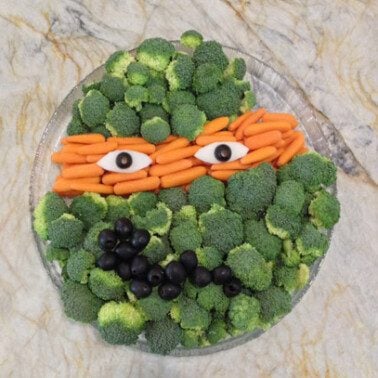 Ingredients
broccoli

baby carrot

olive

turnip
Instructions
Arrange broccoli on a round tray, filling bottom 3/4 of circle.

Create bandana by placing a band of baby carrots above broccoli, filling all but very top portion of circular tray.

Make the top of Michelangelo's head by filling in broccoli above the bandana.

Accessorize – olives for smile, football shaped turnip slices & olive slices for eyes.
Cowabunga!