Naturipe Snacks™ Bentos: Nutrition On the Go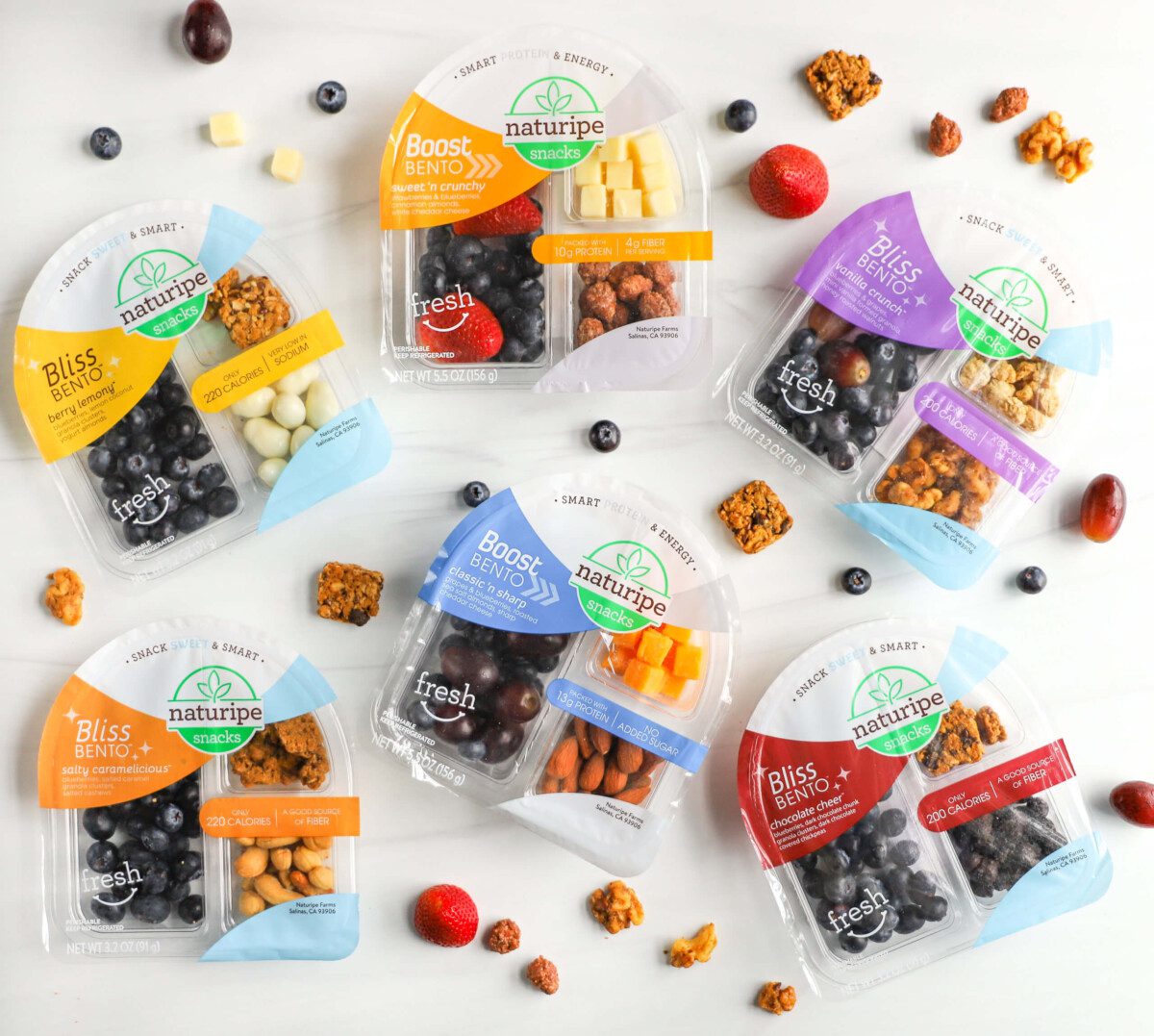 This post is sponsored by Naturipe®.
Whether you're getting ready for work or hurrying the kids along to school, we know that putting together fresh snacks with tasty ingredients requires time you may not have on a busy weekday morning. If that sounds like your morning, then Naturipe Snacks™ Bentos are the perfect solution! 
Naturipe Snacks Bentos mix berries and other snacks like nuts, cheese, and granola to provide a delicious mix of flavors and textures. These convenient boxes make for a nutritious grab-and-go snack whenever you need a boost.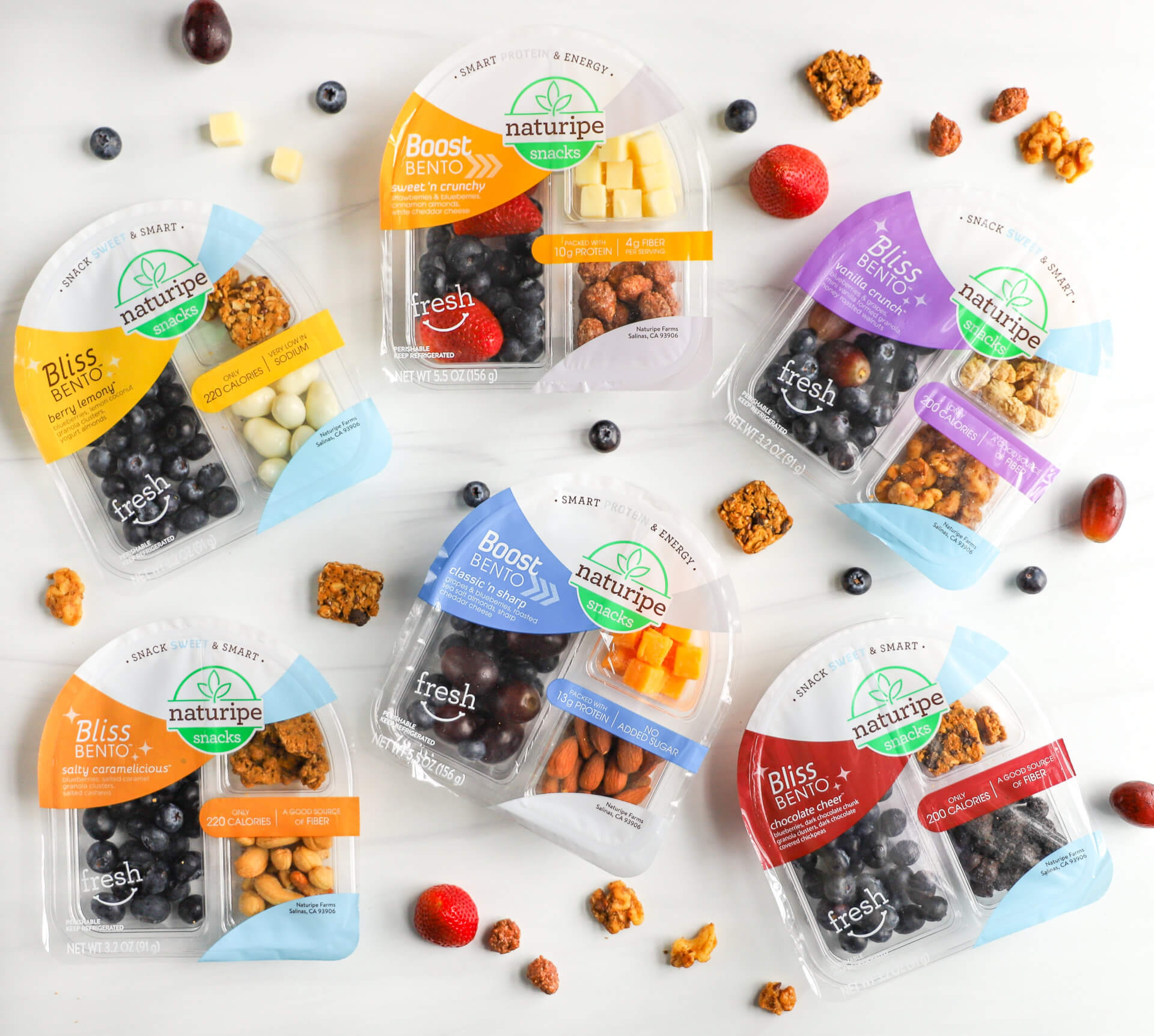 Naturipe Snacks Bentos For Any Taste
Kids can be picky eaters. That's simply a fact of life. But with Naturipe Snack Bentos, snack time no longer presents a challenge! Six different boxes offer unique combinations of sweet and savory flavors, so there's a flavor option for even the pickiest of eaters. Kids are delighted to find these fun bento boxes awaiting them in their lunchbox. 
Parents enjoy the various flavor combinations, too! Enjoy them at your desk or in the car as you drive from one appointment to the next. They make a busy workday a little sweeter!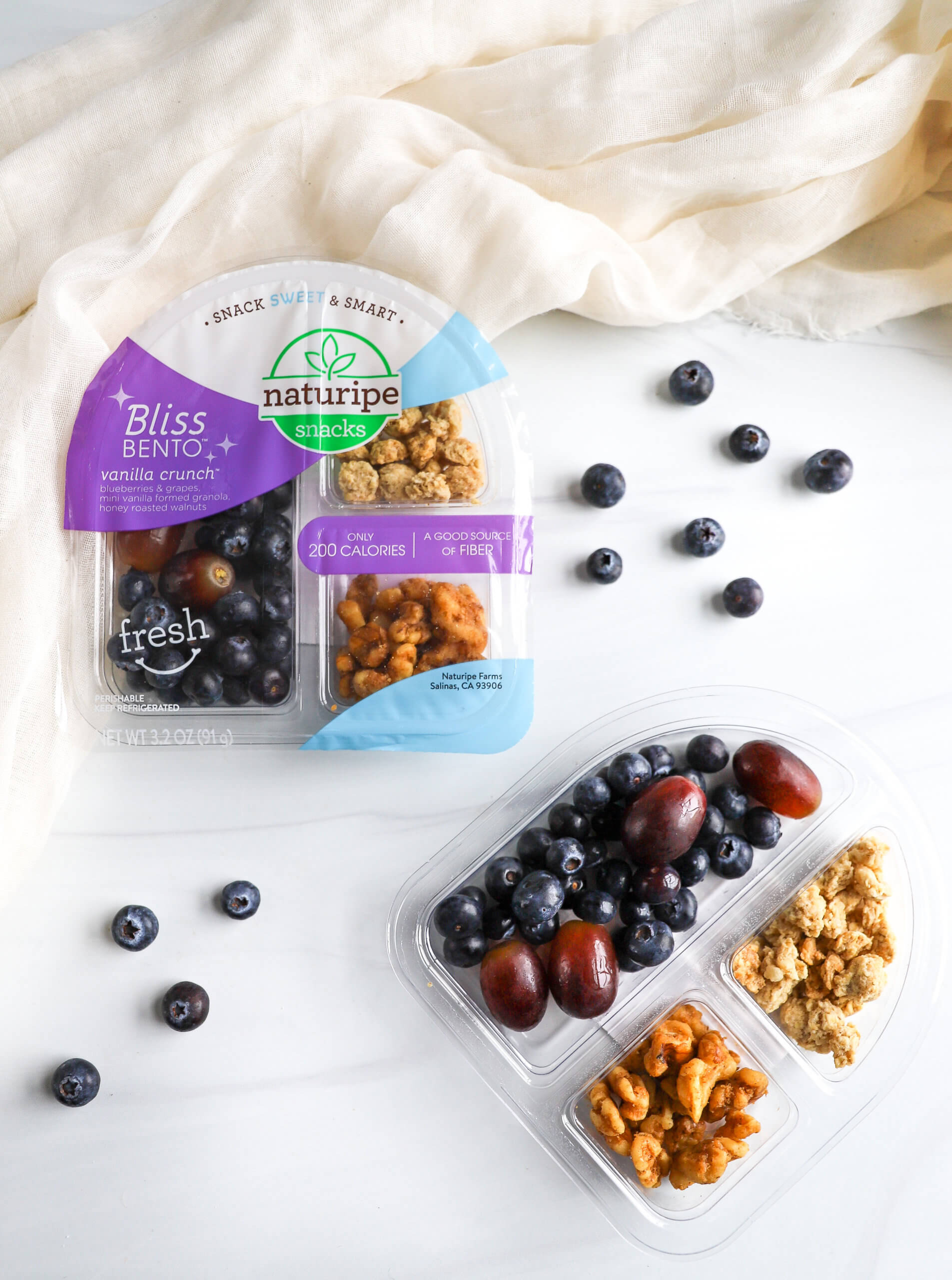 Are you craving something sweet? Naturipe has you covered! Their boxes are available in four sweet Bliss Bento varieties. 
Chocolate Cheer features blueberries, chocolatey granola clusters, and chocolate-covered chickpeas. Vanilla Crunch pairs blueberries with grapes along with vanilla granola and honey roasted walnuts. Get a sweet and salty flavor with Salty Caramelicious, which combines blueberries with salted caramel granola and salted cashews. Berry Lemony offers citrus sweetness, serving lemon coconut granola and yogurt almonds with fresh blueberries.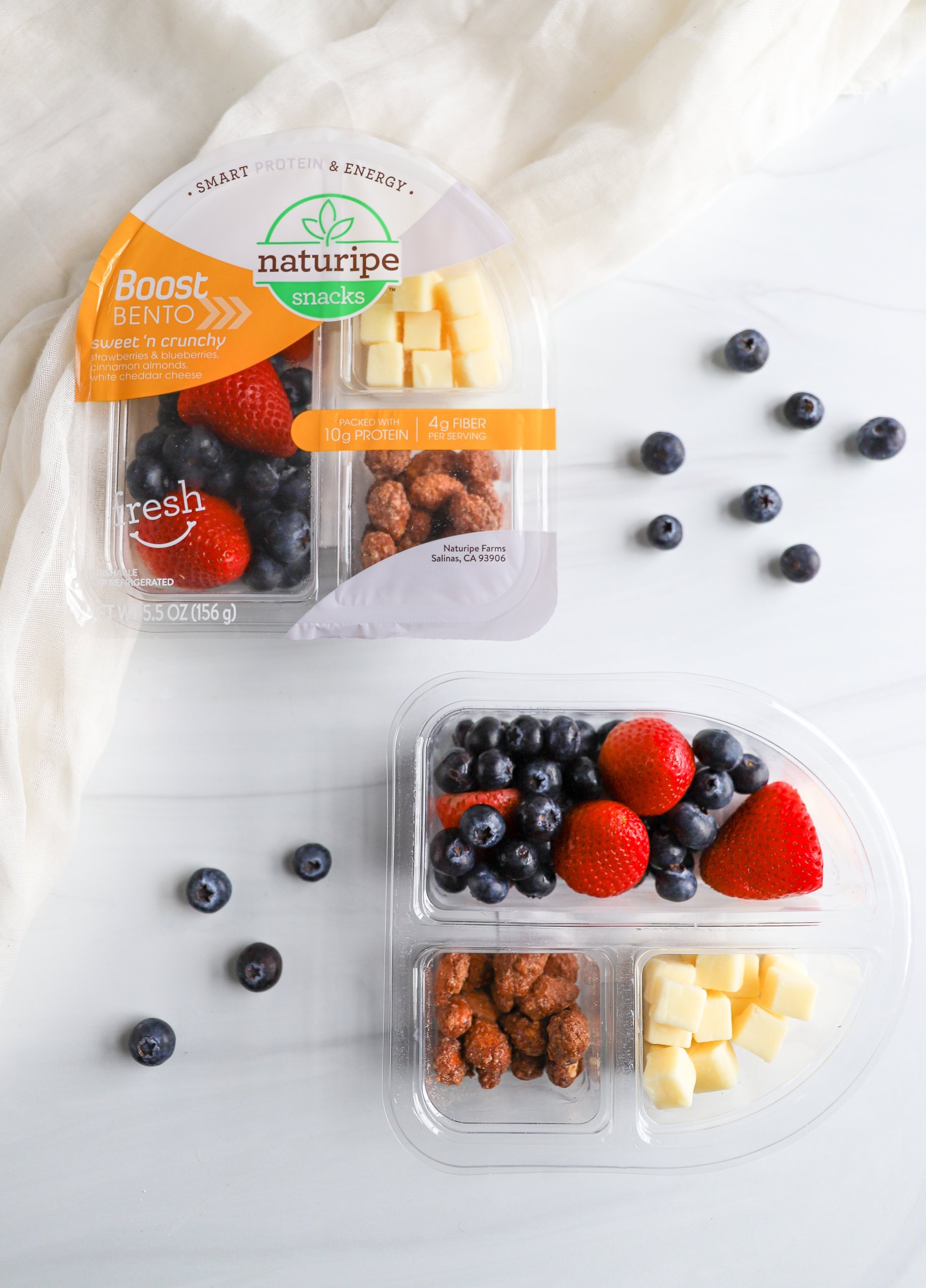 If you need an energy boost during your day, try one of the nutrient-packed Boost Bento snacks. You'll find strawberries and blueberries with cinnamon almonds and white cheddar cheese in the Sweet 'n Crunchy box. Classic 'n Sharp features blueberries and grapes as well as salty roasted almonds and sharp cheddar. 
These satisfying snacks come packed with protein, fiber, calcium, and vitamins. There's no need to squint to read the nutrition label — Naturipe Snacks Bentos wear their benefits proudly! Just check the front of each box to see their best nutritional benefits. 
The Perfect On-The-Go Snack
For busy moms like us, it can be hard to find time to pack a nutritious snack, not just for our kids but for anyone in our family. Naturipe Snacks Bentos make it easy to sneak a snack into anyone's backpack, briefcase, or gym bag. They're pre-portioned and packaged so you can stack them in your fridge and grab them whenever the need for a quick and packable snack arises. 
The conveniently-sized packages are easy to open when you're ready to start snacking. A combination of fresh fruit and cheese, nuts, or granola, makes for flavorful, mess-free finger food. Eat them straight out of the box or pour a Bliss Bento Box into a bowl with yogurt and mix. 
Naturipe Snacks Bentos are perfect for your commute, at your desk, for lunch or snack breaks, for team snacks, or for a pre-workout snack. They're also great for movie nights and road trips. 
Have you tried these convenient, nutritious snacks? Which of these Naturipe Snacks Bentos is your favorite? Let us know in the comments! Or snap a photo of you and your family enjoying some and tag us on Instagram @theproducemoms and @naturipe.