Mother's Day Vegetable Bouquet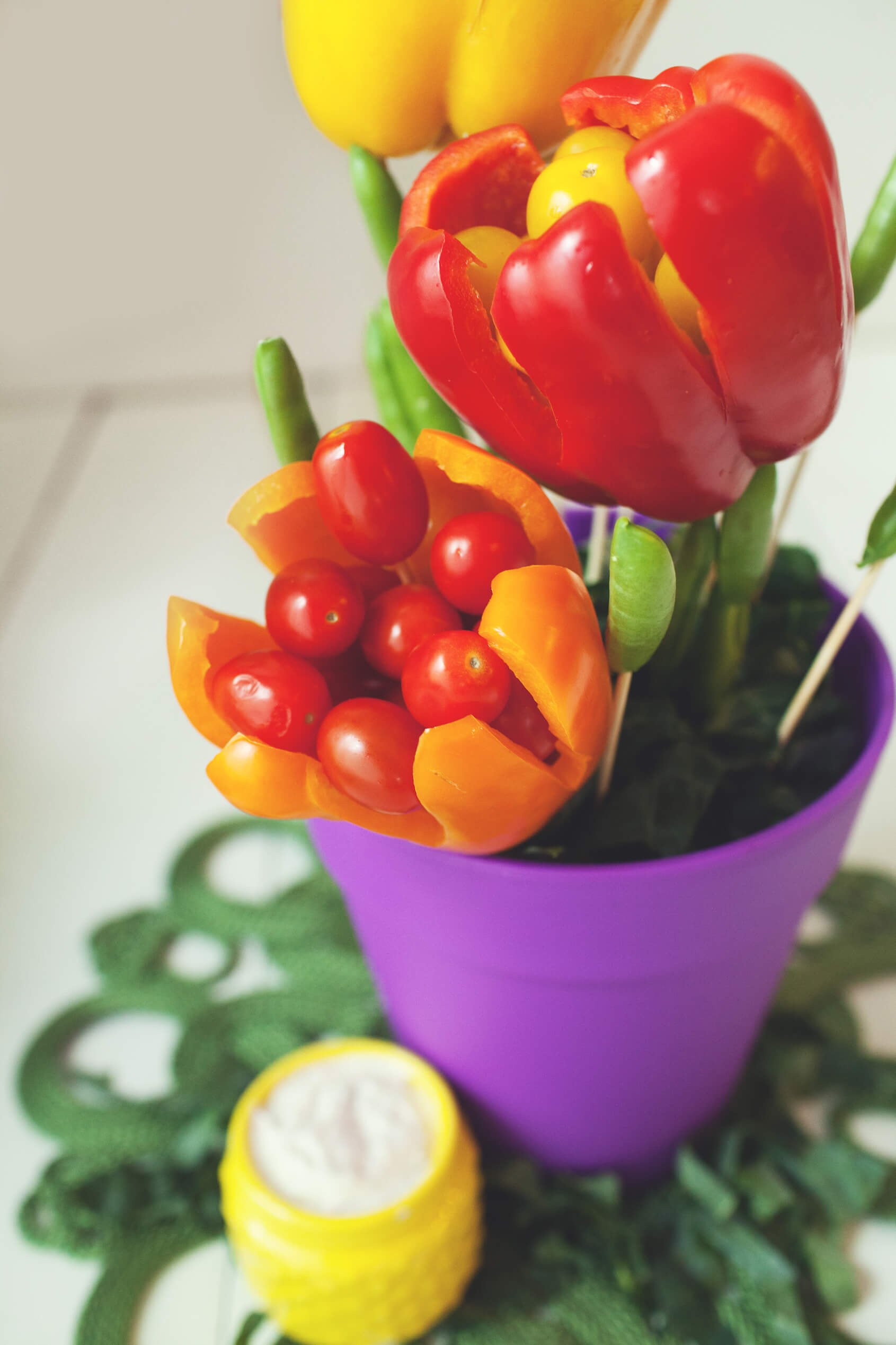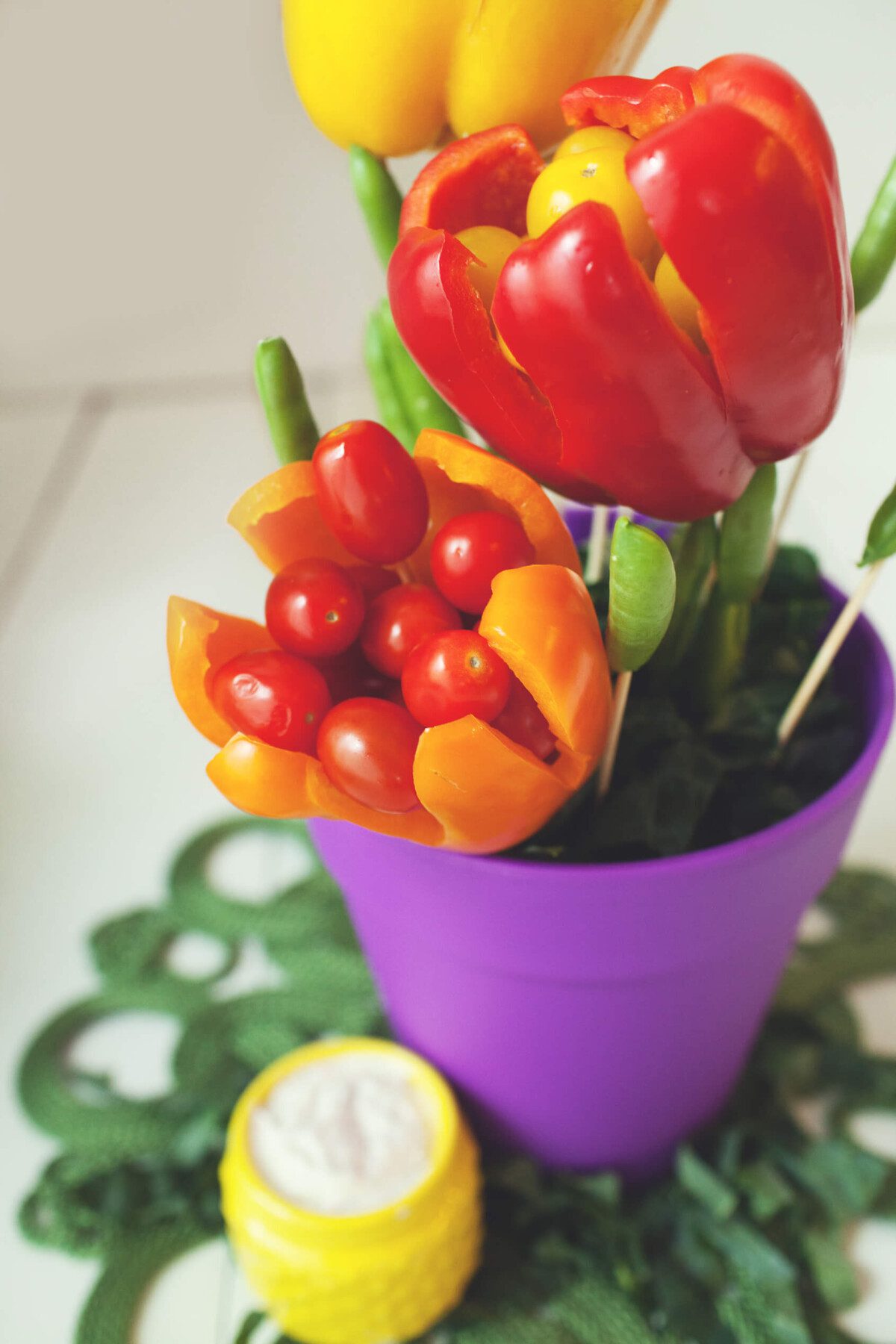 A fun, festive vegetable bouquet for Mother's Day
This is a gift that will impress any mother out there! Handmade gifts are the sweetest gifts of all. And this handmade gift tops the list because it's delicious too! Sweet bell peppers filled with the tangy cherry tomatoes…. yum!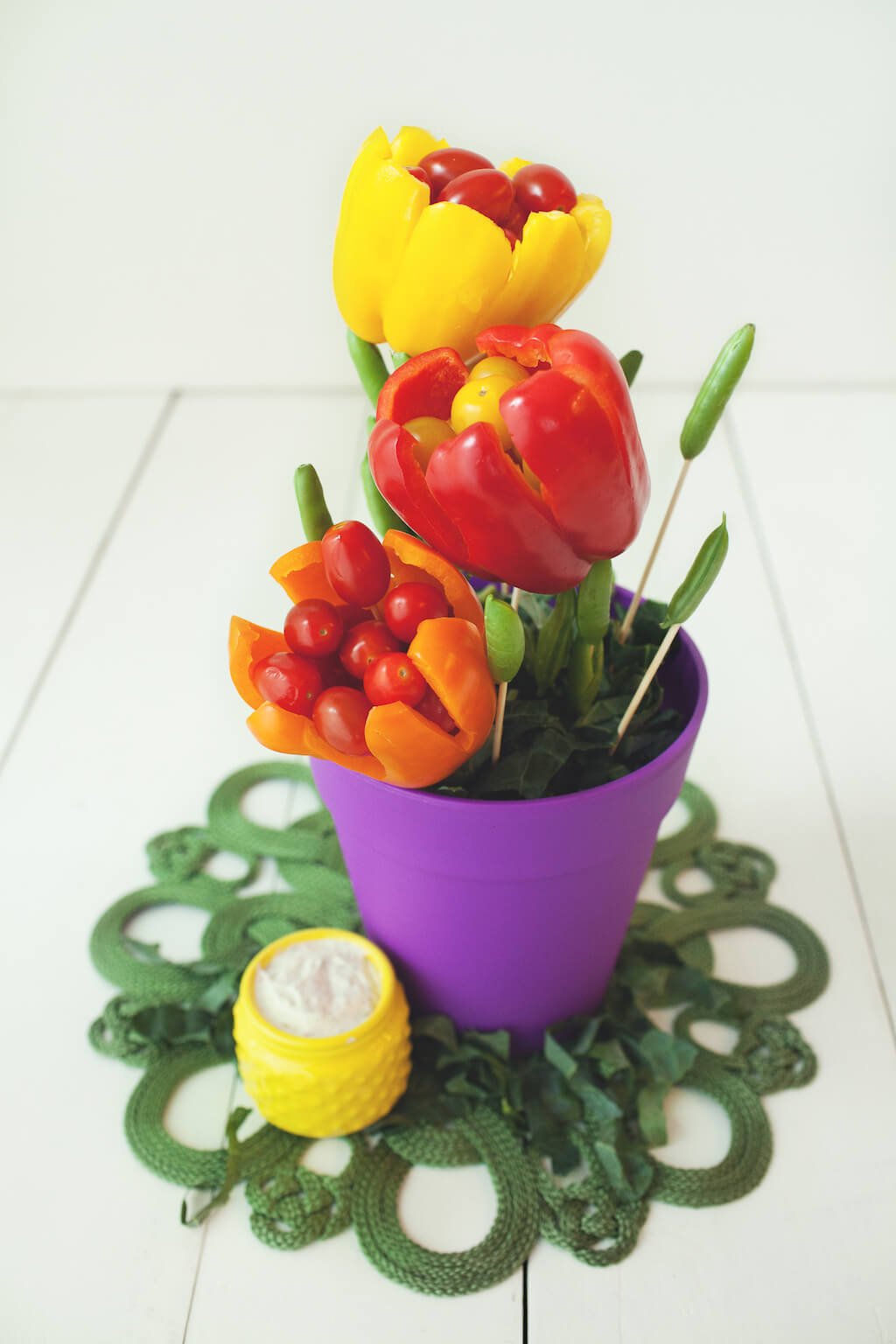 Dads: have the kids to help with this one. While you're slitting the bell peppers, your child can be adding the cherry tomatoes to the skewers. They love this job and their little hands make them great at it!
Are you making mom a Mother's Day breakfast? Be sure to display this Vegetable Bouquet on the table. It makes a festive centerpiece!
Ingredients
1

yellow bell pepper

1

red bell pepper

1

orange bell pepper

cherry tomatoes

sugar snap peas
Instructions
In a flower pot, place a Styrofoam ball in the bottom.

Wash, dry & cut the tops off the bell peppers. Then, cut slits around the entire pepper.

Fill approximately 20 skewers with one cherry tomato each. Push 6 skewers into each bell pepper.

Push the cherry filled bell pepper into the Styrofoam ball. Repeat until all 3 bell peppers are in the flower pot.

Fill remaining skewers with sugar snap peas & press into the flower pot to represent the grass (amount will depend on size of flower pot).
Notes
If desired, serve with a side of ranch dressing for a delicious dipping sauce!
Happy Mother's Day!
Download our free ebook A Fruit and Veggie Tray for [Almost] Every Holiday.