Mango Jarcuterie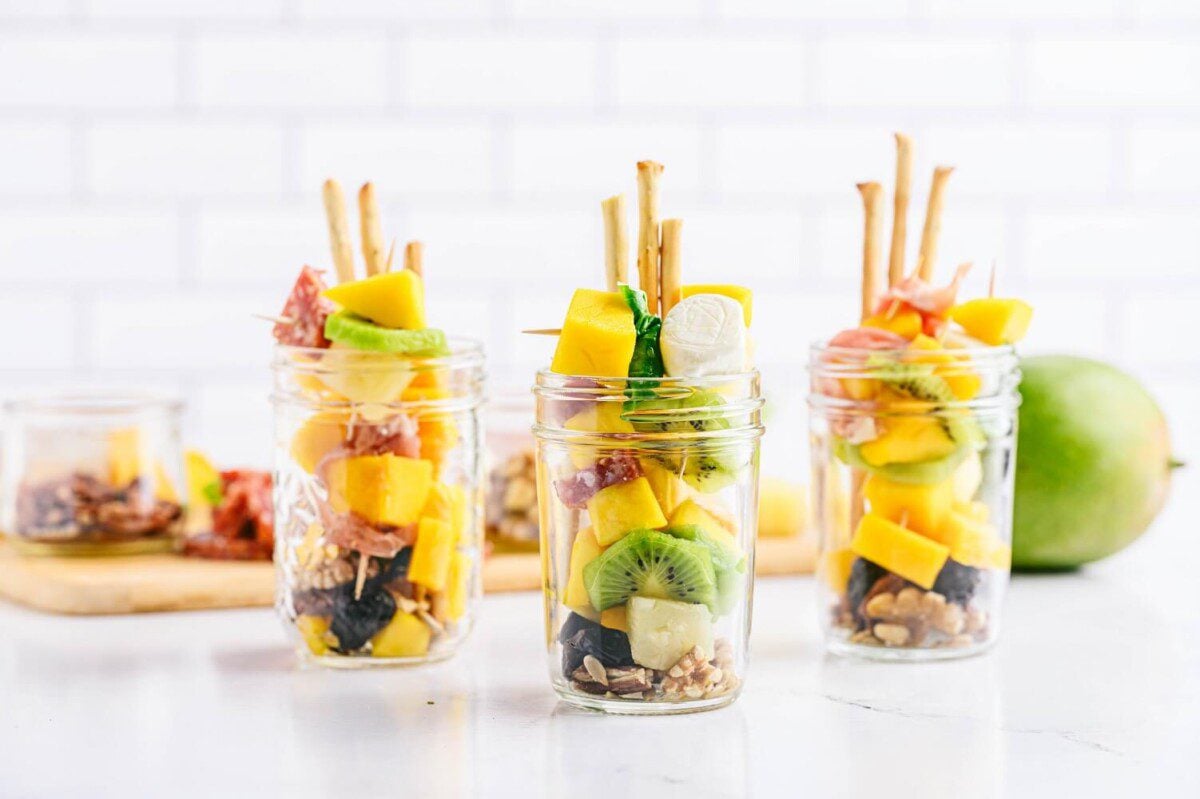 This post is sponsored by Mango Board.
Jarcuteries are immensely popular right now. We love seeing all the ways people have been getting creative with the mobile, personal charcuterie board alternatives. With these Mango Jarcuteries, we're adding our own new take to the mix. Try making mangos the star of your jar and find bold new combinations that your friends and family will love!
DID YOU KNOW: Mangos contain over 20 different vitamins and minerals!
What is a Jarcuterie?
COVID-19 made us more aware of germs and personal hygiene. If a communal tray of treats that everyone reaches into gives you pause, a jarcutierie might be just the party snack you need! Individual jars are filled with all the ingredients you would normally place on a charcuterie board.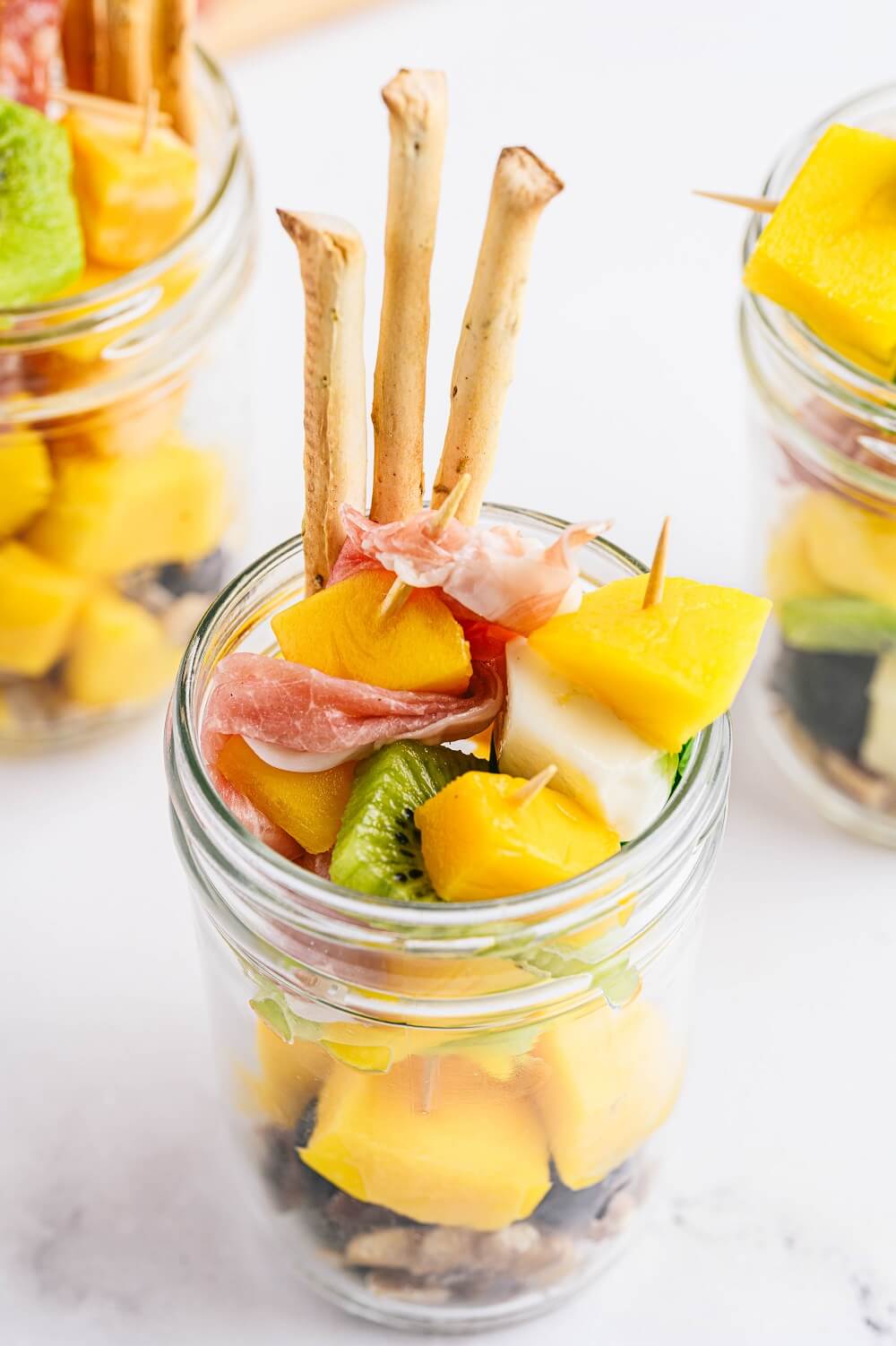 There are more benefits to jarcuteries than hygiene, though. A personal jar, along with some toothpicks or skewers, makes it easier to carry your snacks around with you. They're easier to portion and clean up afterwards, too. And with so many fun ingredients to choose from, you can get creative in both look and flavor. Try to come up with some unique combinations of your own or decorate your jars to put the cute in jarcuterie!
How to Make Mango Jarcuteries
Mango Jarcuteries are incredibly easy to make. All you need are some small, deep jars and your favorite ingredients. It's just a matter of finding the right fruits, veggies, cheeses, and other snacks to complement your sweet, juicy mango. We have some ideas to get you started.
RELATED: How to slice a mango
What fruits do you love to eat with mangos? In a fruit salad, you might see strawberries, grapes, and kiwi and pineapple pieces alongside sweet chunks of mango. Try some of these in your jars, too. We found that kiwi and pineapple make great complements, but there are all kinds of fruity combos available to you in your local produce department!
But we can get more creative than simply taking cues from a fruit salad. Macadamia nuts and pecans add a nutty, earthy flavor to your Mango Jarcuterie. And if you think that meats and mangoes don't mix, you're in for a tasty surprise! Try wrapping a mango cube in a slice of prosciutto or skewering some mango and salami pieces together. You'll be amazed at how well these sweet and savory flavors come together.
Get some cheese in the mix with pepper jack or colby jack cubes. You can skewer them with mango pieces and other ingredients or just add them to the jar for your guests to snack on. We think a skewered mango cube, basil leaf, and mozzarella cheese ball makes a great mango caprese. Finish off your jarcuteries with some flatbread crackers or mini breadsticks, then add some skewers or toothpicks to help your guests pick up and eat each ingredient.
RELATED: How to select a mango
Have extra mangos on hand? Make this mango cheesecake dip for your party, too!
Will your friends and family love Mango Jarcuterie? What additions and combinations will you make? Tell us about them in the comments below! Try our other jarcuterie ideas too!