July 2020: The Produce Moms Podcast Month in Review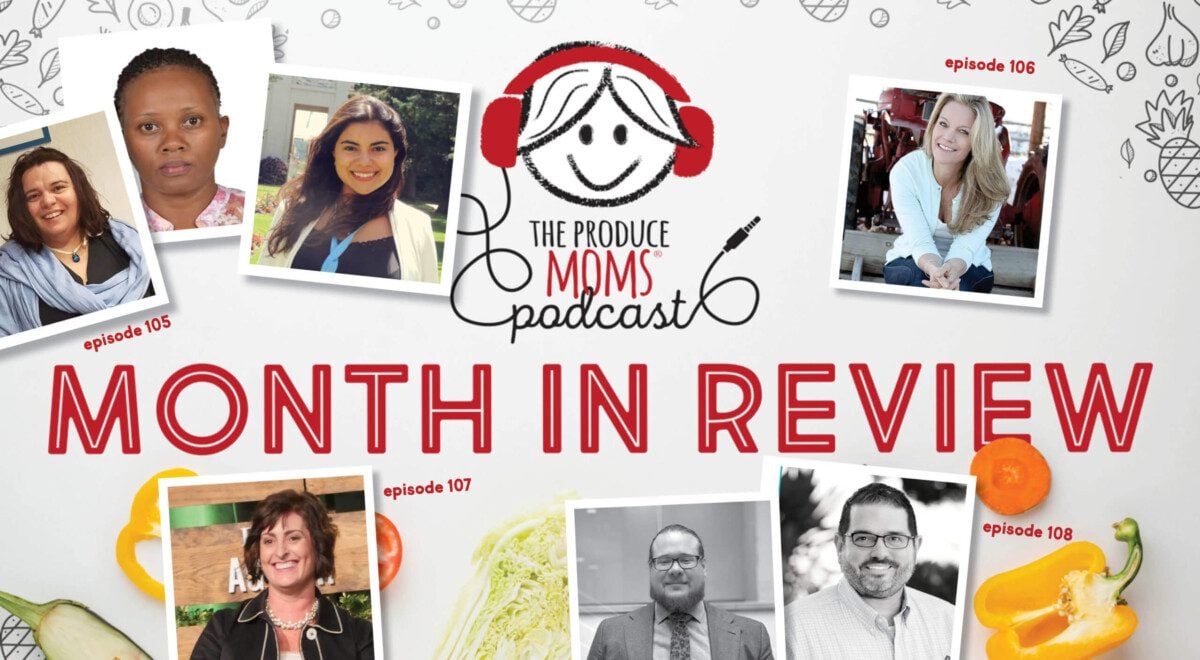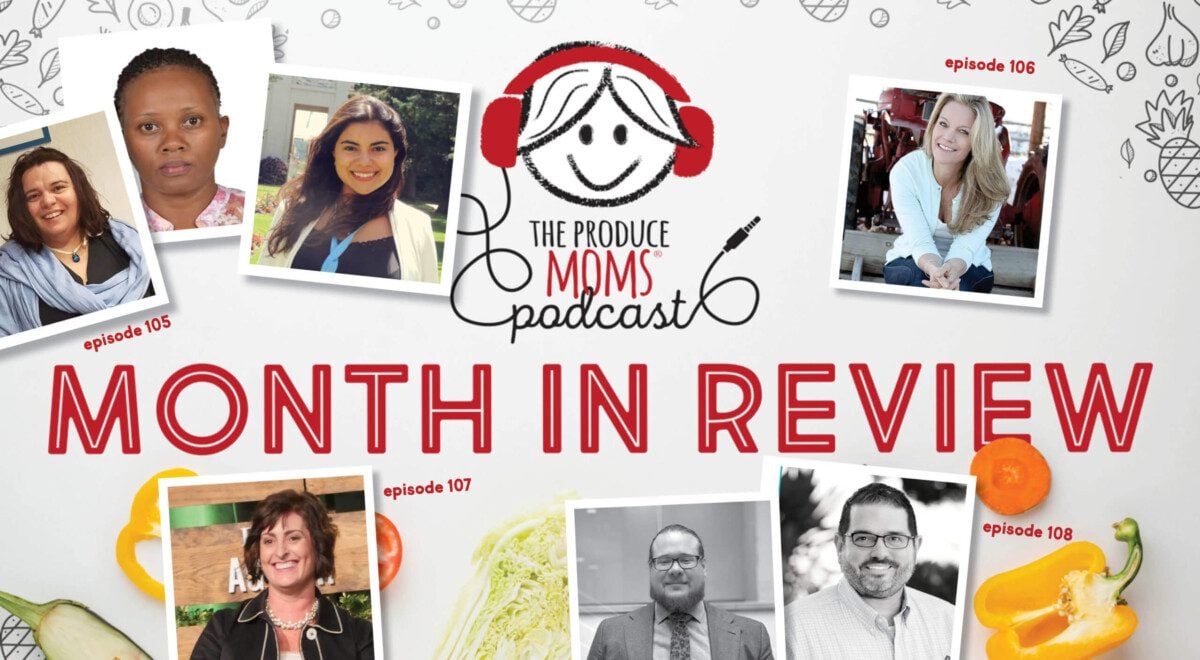 July 2020: The Produce Moms Podcast Month in Review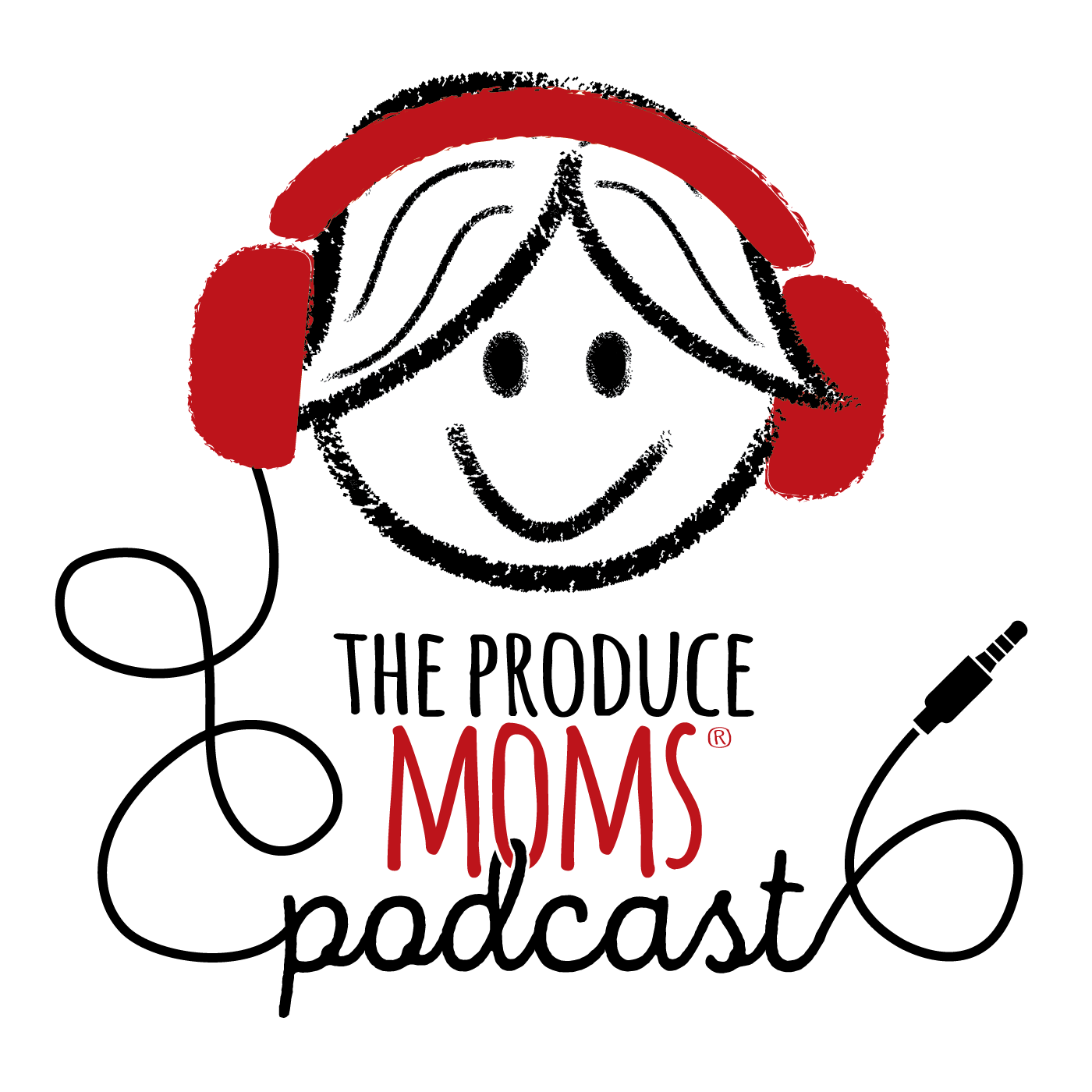 Let's take a look back at July 2020 Podcast Episodes.
The Produce Moms was honored to bring you guests from around the world this month. We had business owners, change makers and powerhouses truly making an impact on our entire food supply chain at all levels. We may still be on edge and unsure of what the future of our world looks like, but these guests will set you at ease with the insight they provide on our worldwide agriculture system. 
We learned this month about the inner workings of initiatives from the United Nations and its global partners to empower women in agriculture with the resources they need to keep their businesses thriving. Another thought provoking conversation gave us insight into how transparency in our food labels is becoming a priority, not an option. 
Other incredible guests taught us about food technology that's being implemented with Mission Produce avocados. And the use of chemistry to help them last longer. This long-term helps us chip away at our food waste issue which is at an all time high. Plus, if you've ever struggled to find healthy, satisfying, gluten free snacks for the whole family, you won't want to miss episode 109! 
Knowledge truly is power. If you're wondering how you, the consumer, can make a difference in issues like women's equality, global waste, food insecurity and worldwide hunger, our guests will give you valuable tips as to how you already contribute.
Read below to find out about July's phenomenal episodes!
July 2020 Podcast Episode 105: Helping Create Gender Equality in Agriculture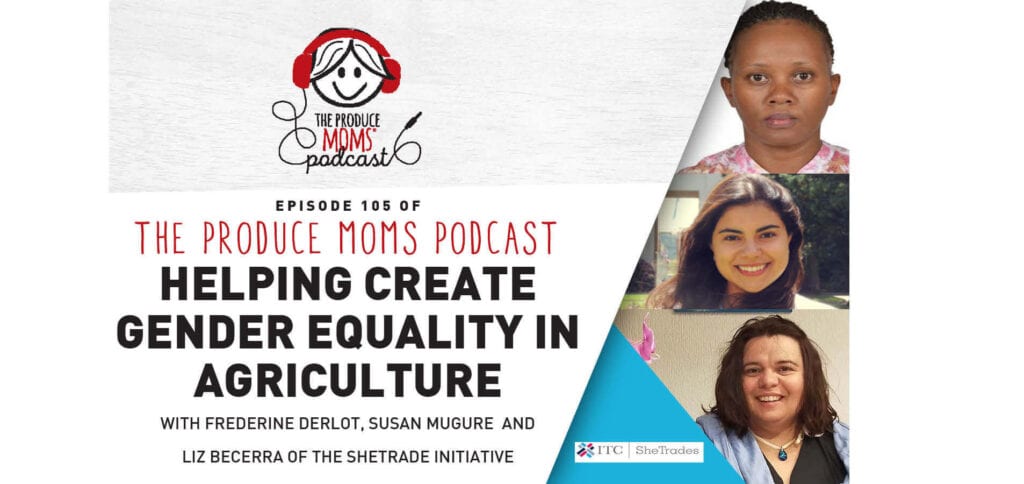 The SheTrades Initiative is on a mission to help connect three million women entrepreneurs in Agriculture by 2021.
The SheTrades Initiative, brought together by The United Nations and World Trade Organization is on a mission to help connect three million women entrepreneurs in Agriculture by 2021! SheTrades helps women in the agriculture industry connect and collaborate in an effort to create sustainable economic impact globally.
Susan Mugure Wambugu from the International Trade Centre in Kenya, and Frédérine Derlot and Lizbeth Becerra from International Trade Centre in Switzerland have come together to spearhead an issue that has been far too overlooked and that is finding gender equality worldwide in our food supply market. 
It goes without saying that women are a critical part in farming around the world, and with SheTrades women in agriculture gain access to everything and anything they need to start, grow and scale their businesses. Resources like mentorship, networking opportunities and access to government contracts all are fostering women to get much needed support.
The most empowering part of this episode is truly understanding the power of a woman's voice. Even if you aren't in the agriculture business, you make as much of an impact on our world with the informed choices you make at the grocery store. Listen and learn about the current regulations and some helpful tips for keeping food safe inside your home!
July 2020 Podcast Episode 106: Bring Transparency to the Food Industry

We deserve to know the truth about our farming and food.
Robyn O'Brien, Co-Founder of rePlant Capital, Founder of Do Good, Founder of AllergyKids Foundation, author of The Unhealthy Truth had the same frustrations many moms have shared when her youngest son had an allergic reaction and she needed answers. Although food labeling is better than before, she wasn't able to get the data she needed to trace back to the real issue.
Robyn's been unveiling the truth about our entire agriculture system. After giving a TedX talk on the issue, she's been consulting with corporations in the food industry to navigate conversations about becoming more transparent.
Is it necessary to rely on an agri-chemical model that requires the use of pesticides, herbicides and insecticides that we're concerned makes us sick? It shouldn't be and that's part of what Robyn's work is doing –– unveiling opportunities to have transparency and diversity in the food industry.
Listen to Lori's conversation with Robyn and discover the shocking truth about our food system. And you can understand what changes need to be made to create a healthy ecosystem from the bottom to top.
July 2020 Podcast Episode 107: Defeating Hunger Across the Globe

How can we defeat hunger around the globe?
Beth Bechdol is helping us answer that question in her role as Deputy Director General of the Food and Agriculture Organization.
The number of people who go hungry around the globe, are at risk of going hungry, or have some form of food insecurity is astonishing. Ironically enough, the ones likely to suffer the most are the small scale farmers and food producers who produce almost 80% of the food consumed worldwide.
By working with countries who are most affected by chronic hunger to get them access to food and food equality resources, along with holding organizations accountable to make sure they're doing the best with the resources they have, the Food and Agriculture Organization is creating long-term solutions to this problem.
Listen and learn from Beth as she helps us understand what the root causes are of global hunger and how we can work together to change this crisis on a global scale.
July 2020 Podcast Episode 108: Reducing Food Waste with Sustainable Tech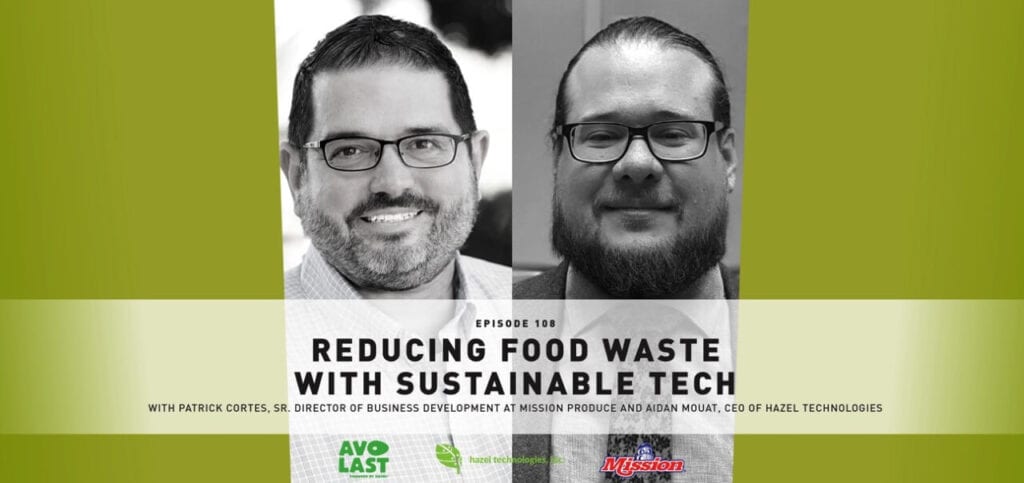 Chemistry-driven technology can actually be good for our food.
Now that the negatives of our agri-chemical driven food industry have come to life, we don't tend to think about chemistry aiding to anything beneficial when it comes to food. Aidan Mouat, CEO of Hazel Technologies and Patrick Cortes, Senior Director of Business Development at Mission Produce have come together to tell us otherwise!
Have you ever experienced frustration with avocados ripening too fast or turning brown? 
By controlling the environment avocados are transported and stored in, Hazel Technologies' Avolast makes them last longer and improves shelf life. No dips, waxes, sprays or coatings are used, just "biohacking" the prolonging of avocado ripening!
Listen to episode 108 and find out how this technology is benefiting you, the consumer, the retailer you purchase from, and is helping reduce our trillion dollars of waste in produce we see every year. 
July 2020 Podcast Episode 109: Creating a Gluten Free Diet for the Whole Family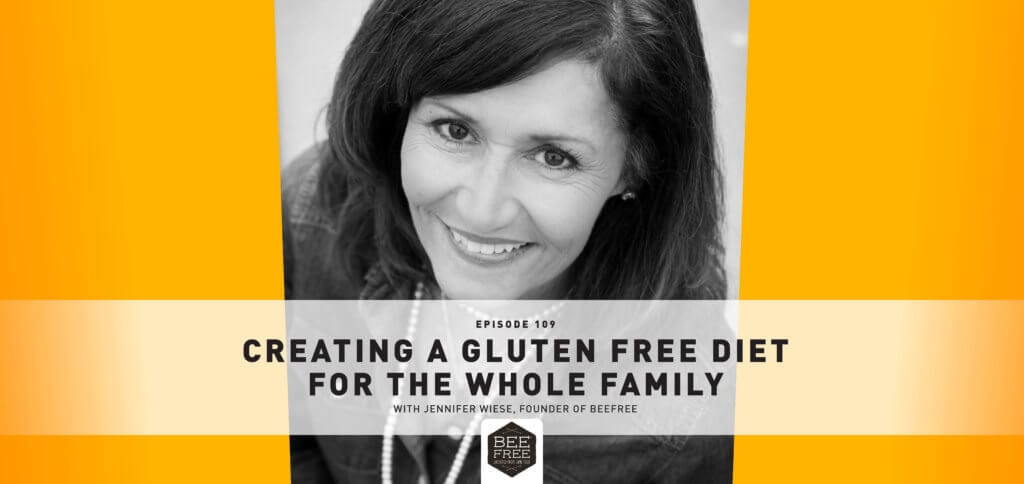 Gluten-free foods that are delicious for the whole family.
Jennifer Wiese, founder of BeeFree, was on the hunt for a solution that would work for her entire family when her son August was diagnosed with autism. Before there were celebrities raving about and store shelves stocked with gluten free foods, Jennifer came across the idea and switched her entire family's diet to it.
The difference she noticed in her sons health and behavior were remarkable, and although she's not claiming this is a cure, she wants to help others have delicious, healthy, plant based options. 
BeeFree was started after many of the moms at her son's sporting games were asking her to make gluten free treats for them. She then started selling at the farmers market before turning it into an official business. You can find Jennifer's tasty granola and Warrior mixes (which are created by and named after her sons) at many retailers and online.
Listen to this latest episode and find out about Jennifer's inspiring story and how a gluten free, plant based diet can be made easy for your entire family!
[bctt tweet="July was filled with memorable guests and stories on #TheProduceMoms #Podcast. Our July Month in Review will give you a quick recap + an opportunity to listen to each episode!" username="theproducemom"]
Related:
June 2020: The Produce Moms Podcast Month in Review
May 2020: The Produce Moms Podcast Month in Review
April 2020: The Produce Moms Podcast Month in Review
March 2020: The Produce Moms Podcast Month In Review