January 2021 Indy Style: All Things Green + Produce To Try This Year
Start the year off fresh with fresh fruits and veggies!  To kick off the New Year, The Produce Moms' founder Lori Taylor headed to the Indy Style studio to talk all things green and the must-try produce items of 2021.

Minty Fresh Breath Dog Treats
The whole family can eat green this year, including the dog! These homemade dog treats include lots of green including breath-freshening mint, parsley, and green apple. Simply blend together with plain Greek yogurt and coconut oil and freeze in silicone dog treat molds. Your dog's breath will never smell better and that's good for the whole family!
Please note that anytime you introduce new foods into your pet's diet, you should talk to your veterinarian first.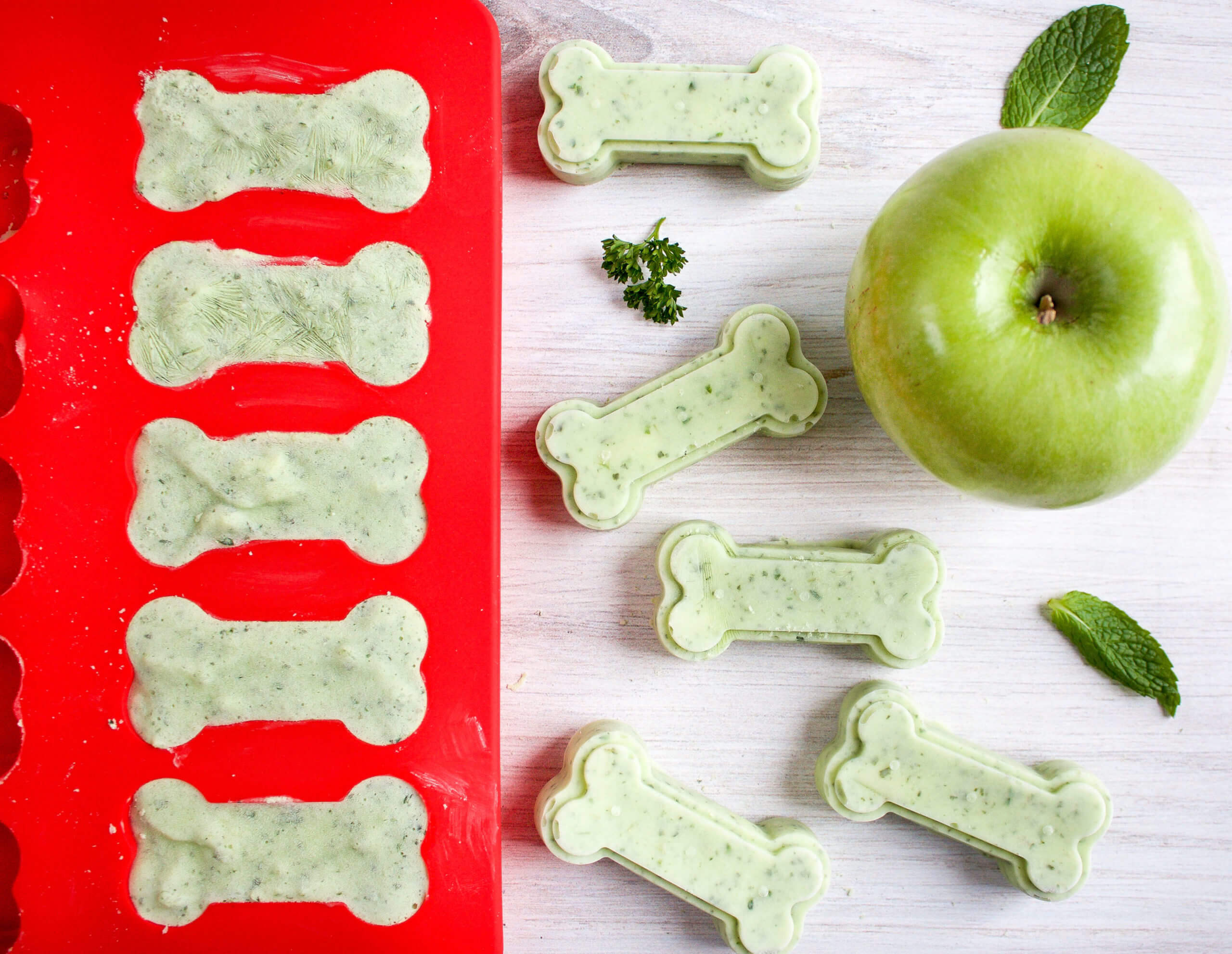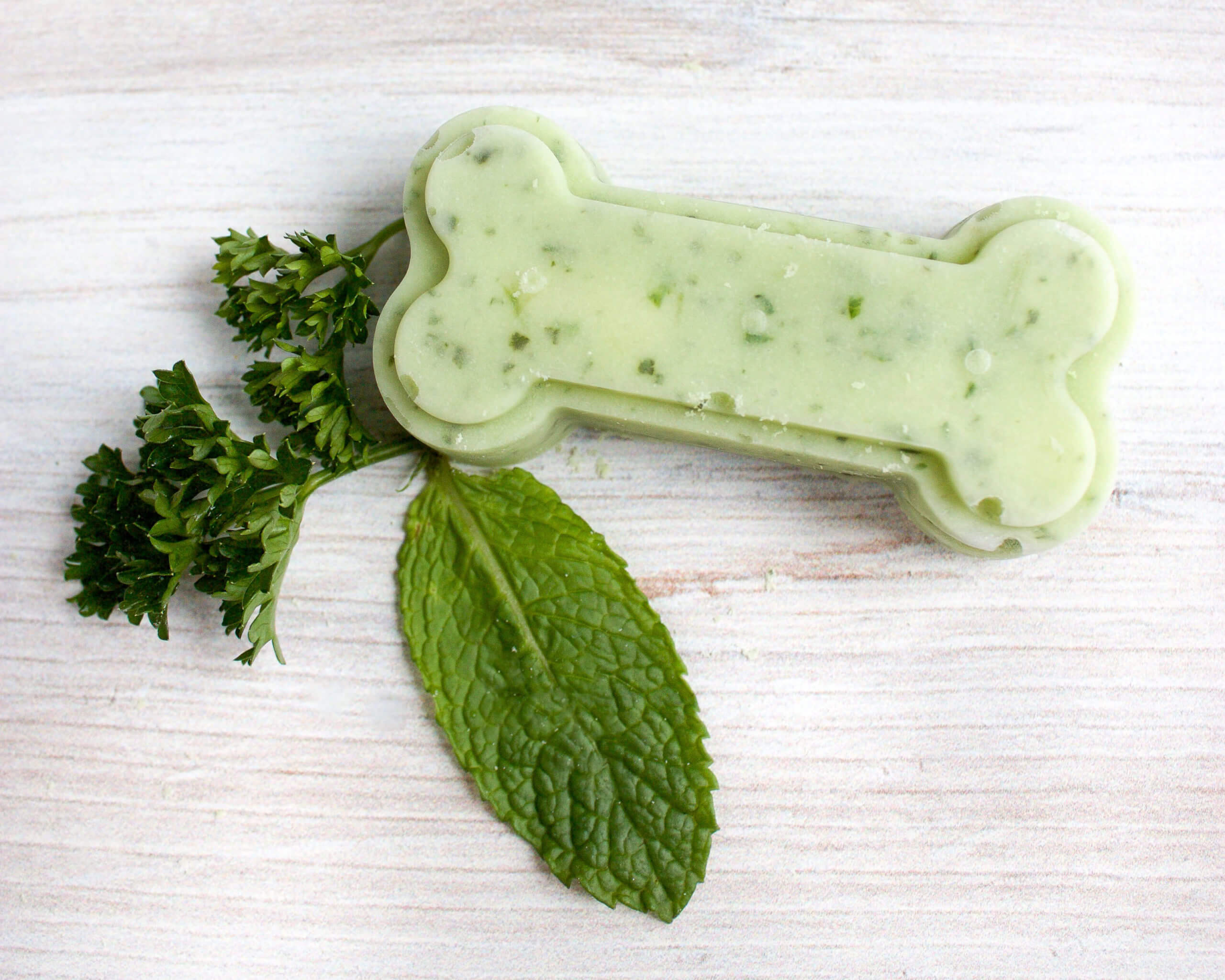 Get the recipe for Minty Fresh Breath Dog Treats here. 
Pear and Pomegranate Salad
The New Year is a great time to invest in learning a few new salad recipes. Salads are a great way to keep true to your resolution to eat healthier and eat more fruits and veggies. This pear and pomegranate salad should be top of your list! It's big on crunch and flavors!
The star of this salad is juicy Sage Fruit pears. And because we are keeping things green, we recommend green D'Anjou pears, although any variety would work well.
Get the recipe for Pear and Pomegranate Salad here. 
Pear and Cheese Crostini
The beginning of the year also brings some of the most exciting sporting events. Planning the snacks ahead of time will help you stay on track with your healthy eating resolutions.
Pear and Cheese Crostini should be a go-to snack in 2021. Not only does it feature more delicious Sage Fruit pears, but it takes just minutes to make! And it's a snack that everyone in the family can agree on.
Get the recipe for Pear and Cheese Crostini here. 
Recipes Featuring Must-Try Produce Items
We recently declared our must-try produce items for 2021. A few items on the list included mushrooms, French beans, and PinkGlow™ Pineapple.
Air-Fried Breaded Mushrooms
Mushrooms were at the top of our must-try list because their protein and meaty texture make them a staple for popular plant-based diets. They're also high in fiber, low in calories, fat-free, cholesterol-free, gluten-free, low in sodium, and rich in vitamin B.
Did you know that Monterey Mushrooms® "High Vitamin D" labeled mushrooms are one of the only fresh food sources of vitamin D? Eating a dozen of their medium-sized "High Vitamin D" mushrooms provides all the vitamin D you need in a day!
Get started on adding more mushrooms to your diet with easy air-fried breaded mushrooms. To make, simply beat together egg and milk and dip each mushroom into the mixture. Next, dip each mushroom into panko bread crumbs. Place the mushrooms directly into the air fryer and fry for 17 minutes at 370 degrees.
Serve your air-fried mushrooms with Lemon Whipped Feta Dip.
French Bean Refrigerator Salad
Will 2021 be the year you commit to meal prepping? Then add French Bean Refrigerator Salad to your recipe box! It makes meal prepping a cinch, especially since North Bay Produce French beans require NO PREP!
It can also be made in a variety of ways so it never gets boring. On Indy Style, we added one of our favorite apples, the SweeTango®. But you could also serve this salad with avocado and scrambled eggs or with seasoned chicken breast.
Get the recipe for French Bean Refrigerator Salad here. 
PinkGlow™ Pineapples
PinkGlow™ Pineapples from Del Monte are the social media darling of 2021. Known as the jewel of the jungle™, this insta-worthy fruit is getting much-deserved attention for its unique pink color and incredibly sweet and juicy flavors.
Only grown in Costa Rica, this rare culinary delicacy took decades for growers to develop and each pineapple takes about eighteen months to grow.
Treat yourself to your very own PinkGlow pineapple via Tropical Fruit Box. They would be a sweet Valentine's Day gift!
Thanks for watching! Be sure to scroll down to the comments and tell us which of these items or recipes you'll be trying first in 2021.