Episode 22: Innovative Produce with Jacob Shafer, Senior Communication Specialist at Mann's
The Produce Moms Podcast
Episode 22: Innovative Produce with Jacob Shafer, Senior Communication Specialist at Mann's
"We call ourselves the innovation factory in produce."
This week on The Produce Mom's Podcast, we have the honor of chatting with Jacob Shafer, the Senior Communication Specialist for Mann's Fresh Vegetables. Mann's operated as a family-owned company from 1939 until earlier this year, when it was acquired by Del Monte Fresh.
Of course, Mann's is a personal favorite at The Produce Moms, and we were so ecstatic to spend time discussing Mann's innovative food strategies, including their highly acclaimed Nourish Bowls. If you haven't tried the Nourish Bowls yet, let me personally recommend the Cauli Curry Rice! Their Nourish Bowls are full of nutrients and many are high in plant-based protein.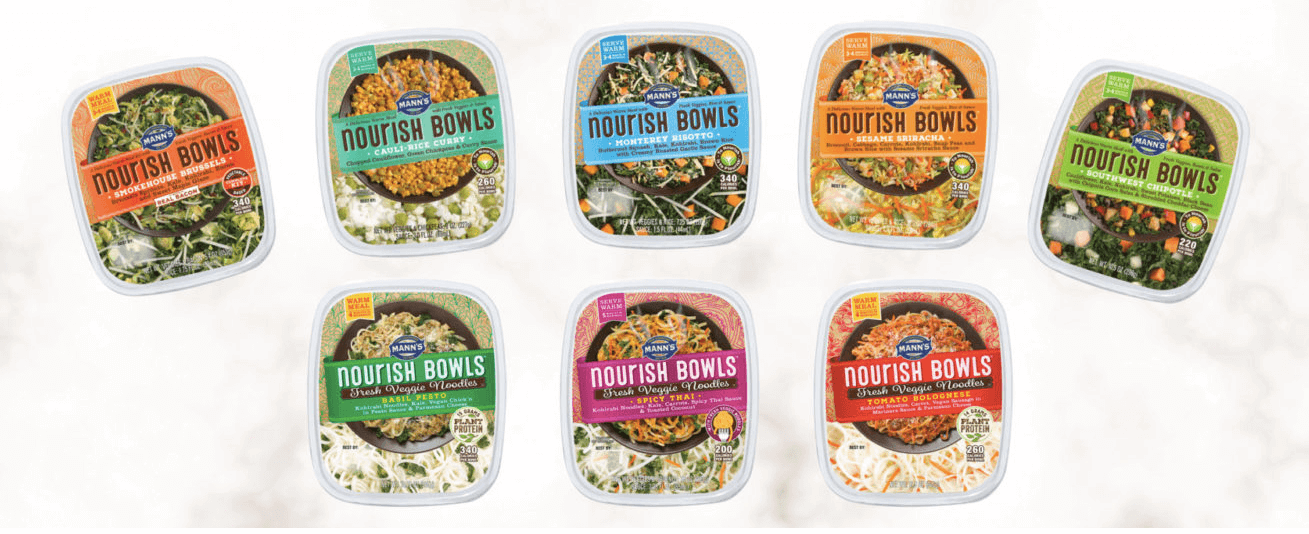 "We are targeting customers who are active, who are conscious of what they put into their body, and people who are seeking adventurous flavors."
Throughout the produce industry, Mann's is known for their innovative value-add produce. In this episode, we define and discuss this concept.  Jacob also shares some sneak peeks on products that are still to come at Mann's. They are truly on-trend as Mann's continues to be trendsetters in the produce industry. 
"Not only is Mann's dedicated to innovation… but they're also really good stewards of sustainability!"
Mann's loves to encourage at-home innovation with their products. With campaigns like "Girlfriend Guides" and "Beyond the Bowl," they encourage you to take their products and personalize them to meet your unique taste and lifestyle.
Find out more at www.veggiesmadeeasy.com/
Some Topics we talk about in this episode:
Introduction // Jacob Shafer – 1:31

What Are Nourish Bowls? – 3:31

What is "Value Added" Produce – 8:42

How Does Mann's Come Up with New Ideas – 10:48

Nourish Bowls on the Today Show – 17:46

Broccolini Birthday Bash, Innovation and Sustainability – 20:01

What's Next? – 25:27

Wrap-up – 28:30
How to get involved
The Produce Moms Podcast is live on iTunes, Google Play, Stitcher, and coming soon to Spotify.  If you like what you are hearing on the podcast, reviews, subscriptions & ratings will help us keep this going!  It would mean the world to hear your feedback, and we'd love for you to help us spread the word!
[bctt tweet="Episode 22 of #TheProduceMoms #Podcast featues Jacob Shafer of @VeggiesMadeEasy – they discuss Nourish Bowls, innovation, other value-add products and much more!" username="theproducemom"]
Other Episode You May Like
Episode 21: Fueling Our Schools
Episode 20: Feeding the Nation
Episode 19: Pulp Fact of Fiction
Episode 18: Spittin' Seeds with the Watermelon Board