How to Get Kids to Eat Healthy with Oatmeal Animals
Apr 08, 2022, Updated Jan 17, 2023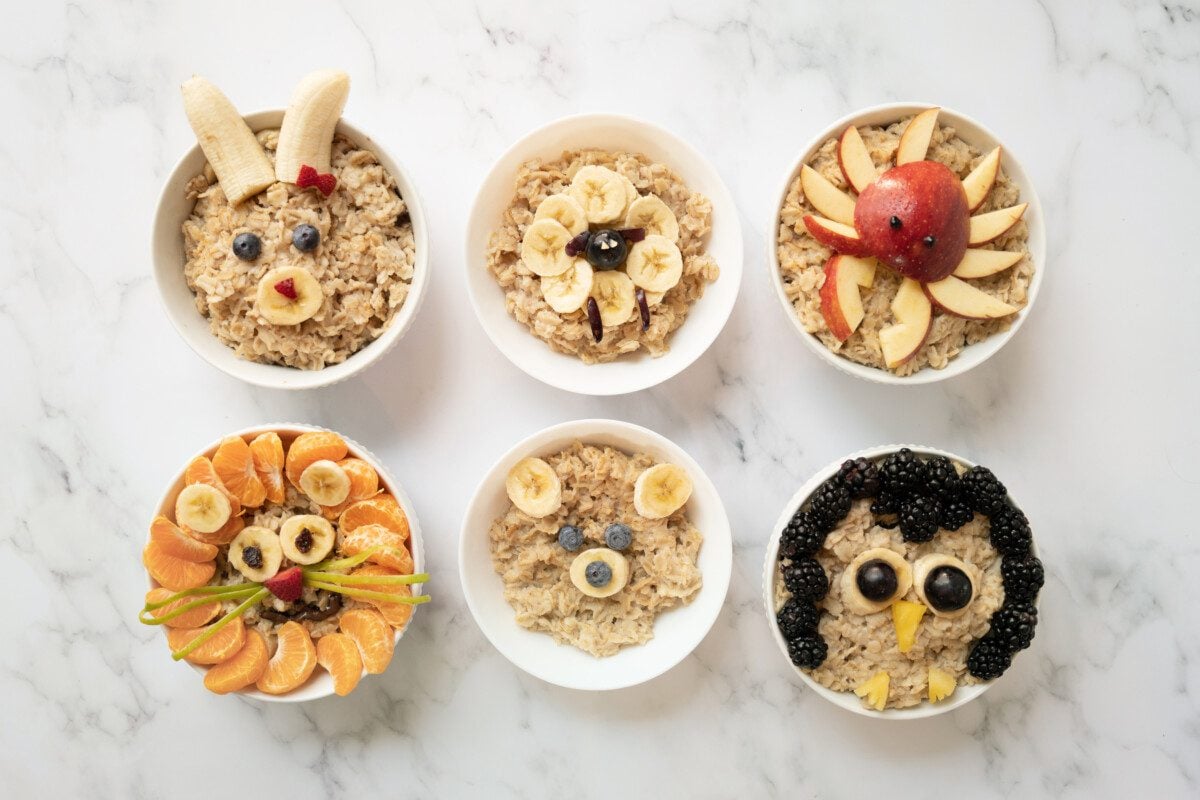 Oatmeal Animals are the perfect way to get kids to eat healthier! These fun and delicious animals are made with fruit, so they're healthy and nutritious. Plus, they're super cute, so your kids will love them!
Oatmeal Animals are easy to make, and you can use any kind of fruit you like. So get creative and have fun! Your kids will love eating their oatmeal when it is made into animals!
How to Get Kids to Eat Healthy with Oatmeal Animals
If you're like most parents, you want your kids to eat healthier but sometimes it can be a challenge. One way to make sure they're getting the nutrients they need is to serve them breakfast meals that are packed with fruits and vegetables.
Kids can be picky eaters, especially when it comes to getting them to eat healthy foods. But with a little creativity, you can make eating healthy fun for kids and get them started on the right track. One way to do this is by serving up their food in a fun and imaginative ways.
And what could be better than oatmeal animals made with delicious fruits? They're nutrient-rich, fun to make, and your kids will love them!
Is oatmeal with fruits good for breakfast?
Oatmeal is a healthy and nutritious breakfast option for kids. It's packed with fiber, protein, and nutrients like vitamins A and B. Plus, adding fruit to oatmeal makes it even healthier! It is a simple go-to when trying to get kids to eat healthy and enjoy trying more fruits.
Fruits are delicious and healthy. They're packed with antioxidants, vitamins, and minerals. So when you add fruit to oatmeal, you're getting a power-packed breakfast that's sure to give your kids the energy they need to start their day.
Not only is oatmeal with fruit good for breakfast, but it's also a healthy snack or a dessert option. So if you're looking for a way to get your kids to eat more fruit, this is it!
What is the healthiest way to sweeten oatmeal?
We like to sweeten any oatmeal recipe, like baked oatmeal or blueberry baked oatmeal, with maple syrup. We like using unrefined sugar in oatmeal. You can also use honey or even agave syrup. Sometimes, if you add a very sweet fruit, like a banana, directly into the oatmeal, the fruit itself can make it sweet enough. Avoiding white sugar is one of the easiest ways to get kids to eat healthier.
Ways to make fruit animals for oatmeal
We are using fruits like berries, oranges, apples, bananas and blackberries to create different and unique animals on top of the oatmeal. This is such a fun way to get kids excited to eat their breakfast. The presentation is fun and kids will get excited when they see the fruit animals on top of their oatmeal, or you can let them make the animals themselves. Either way, when the kids are excited, they are more likely to eat their fruit and oatmeal. Use these fruit animal ideas. And don't be afraid to get creative and make your own ideas.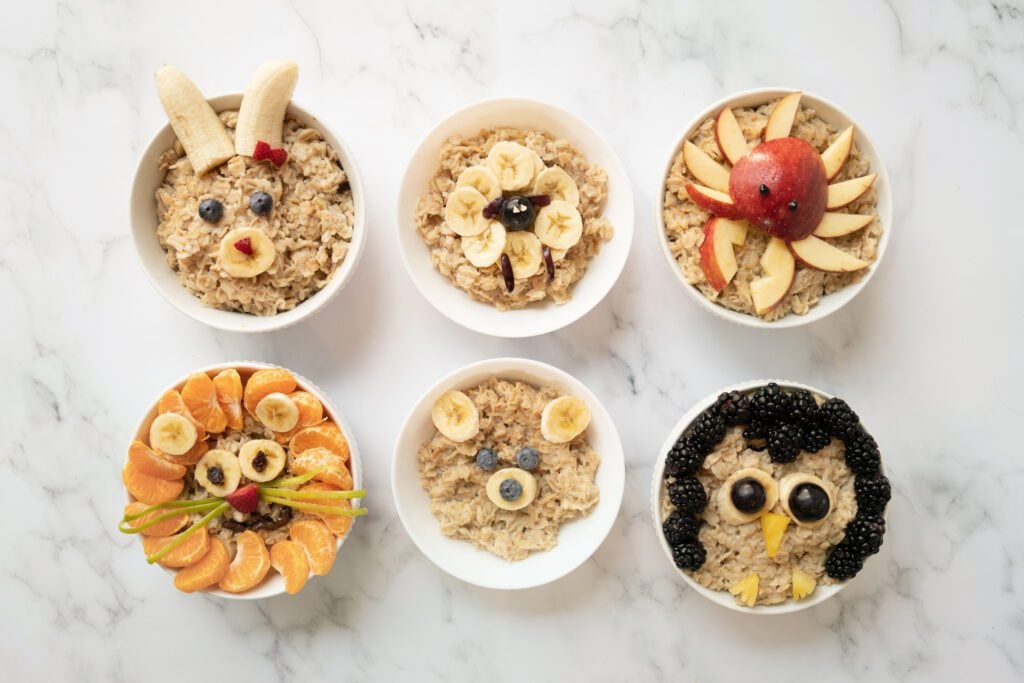 What do you think? What fruit animal is your favorite? Which one do you think that your kids would love to eat? What other fruit animals will you make?
Other Food Art Ideas