How to Cut an Onion Without Crying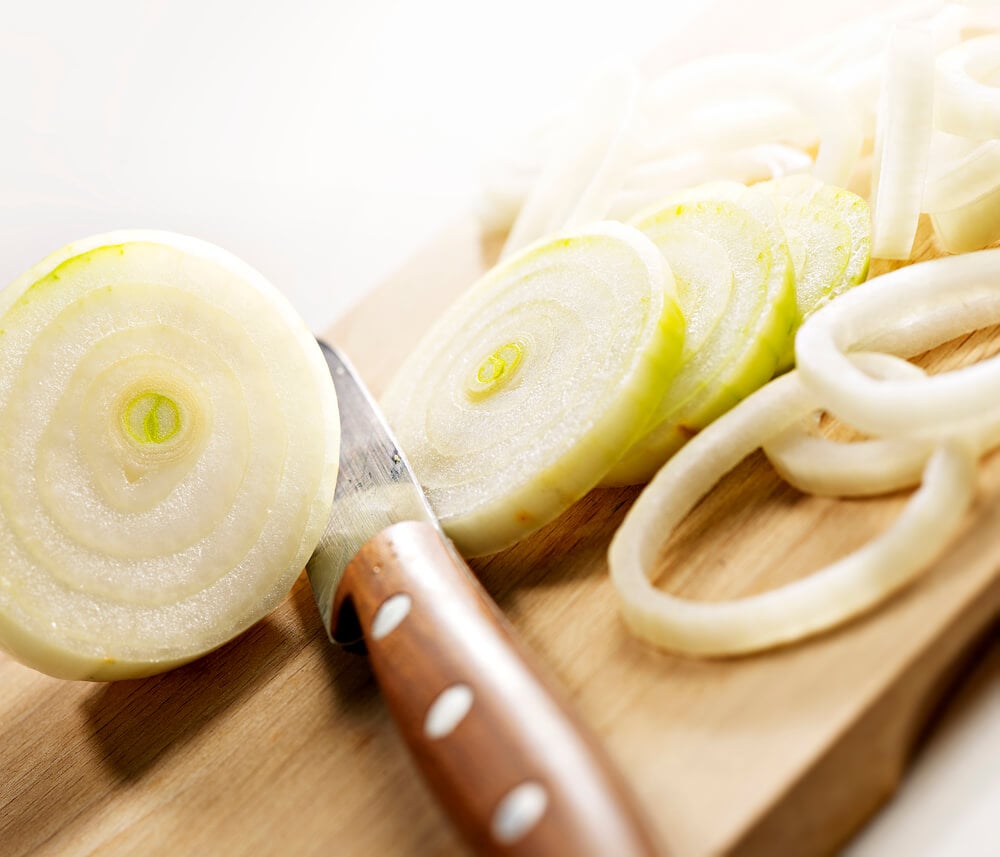 Onions are so versatile and make just about every meal even more delicious. Burgers…better with onions! Omelets…better with onions! Pasta sauce…better with onions!
There's only one problem we see can with onions. Onions contain enzymes and gases that are released when you cut into them, which cause tears (you can learn more about how onions cause us to produce tears here). Onions, we love you! Please stop making us cry!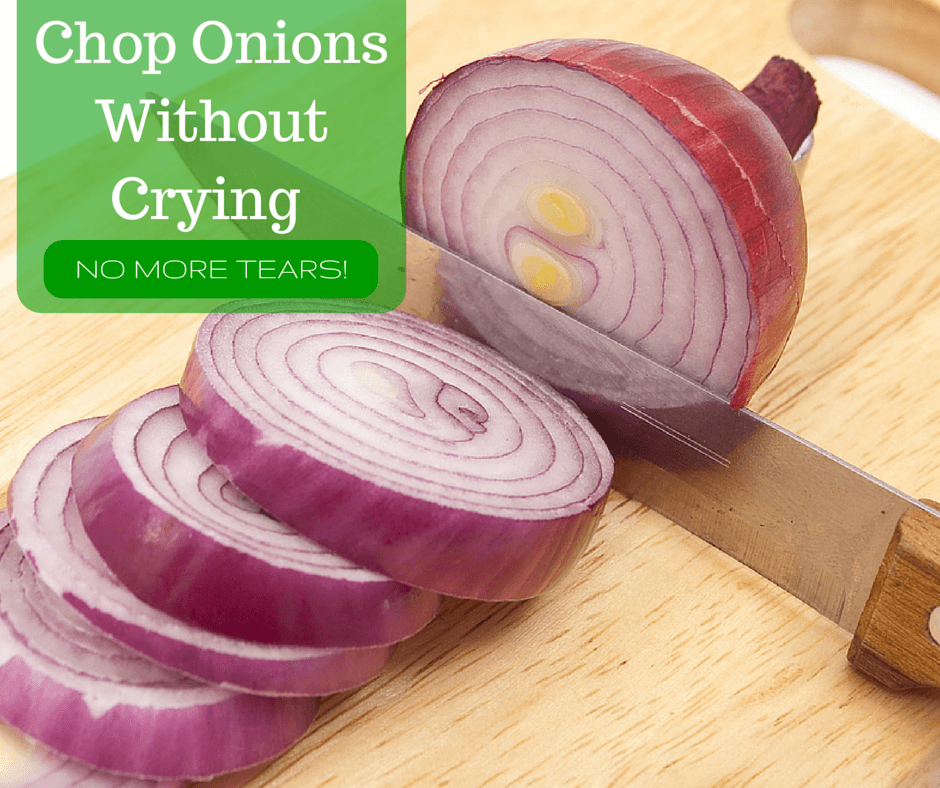 There are some nifty tricks to preventing tears when cutting an onion. If your eyes well up with tears any time you cut up an onion, this post was written for you!
How to cut an onion without crying
Trick #1: Place the onion in the freezer for 15 minutes before cutting it. The onion will be tougher to cut frozen, so make sure you have a sharp knife and cut with caution.
Trick #2: Microwave the onion for 30 seconds before cutting it.
Trick #3: Cut the onion under your kitchen vent. The vent will remove the tear-inducing gases the onion produces. 
Trick #4: Wear goggles while you chop. Yup, you'll look silly. But if onions badly irritate your eyes, it's probably worth looking silly for 60 seconds to avoid the pain.
Be sure to always use a sharp knife when cutting an onion. Not only is it safer, it'll also make the process quicker. If you do start tearing up while cutting an onion, be sure to not rub your eyes. That will only make the irritation worse.
Do you have a trick that prevents tears when cutting an onion? Share it in the comments below so we can all try it out!