Holiday Traditions: Adding Citrus To Christmas Stockings
Add A Little Sunshine in Your Christmas Stockings
Oranges were once a luxury item found in the tippy-toe of the Christmas stocking, scarcely available otherwise. Sweet, satisfying, and healthy too—citrus is still a perfect stocking stuffer and a unique way to celebrate festive traditions. Plus citrus is a smart alternative to candy, providing a powerful source of vitamin C which is especially helpful in keeping wintertime sickness at bay. 
Citrus Stocking Stuffer History
Today, fresh fruit is plentiful in the U.S. and variety through the seasons is abundant. However, that luxury did not always exist. Citrus became a popular stocking stuffer during the 1930s Depression era in the United States, when money was tight and simple commodities like food were hard to afford for most families. Citrus was an exotic treat, and uncommonly available in the northern states. Seeing an orange in the bottom of your stocking was a special surprise—something fresh, sweet, and juicy to enjoy in the wintertime. It is easy to take simple blessings for granted, but adding a little citrus to Christmas stockings is a great reminder of how fortunate we are. 
Seasonal Selection
Winter is citrus season, with a plethora of flavorful varieties at their peak of ripeness and ready to eat. From tiny kumquats to plump naval and blood oranges, mini mandarins to cute clementines, tangy tangerines to tasty tangelos, tart limes to sun-sweetened lemons, aromatic grapefruits to pumped up pomelos, and the list goes on—winter is a cornucopia of citrus! Southern states like Florida and Texas are harvesting citrus from late-fall to early-spring, and shipping juicy delicious citrus all season long making it the perfect holiday treat.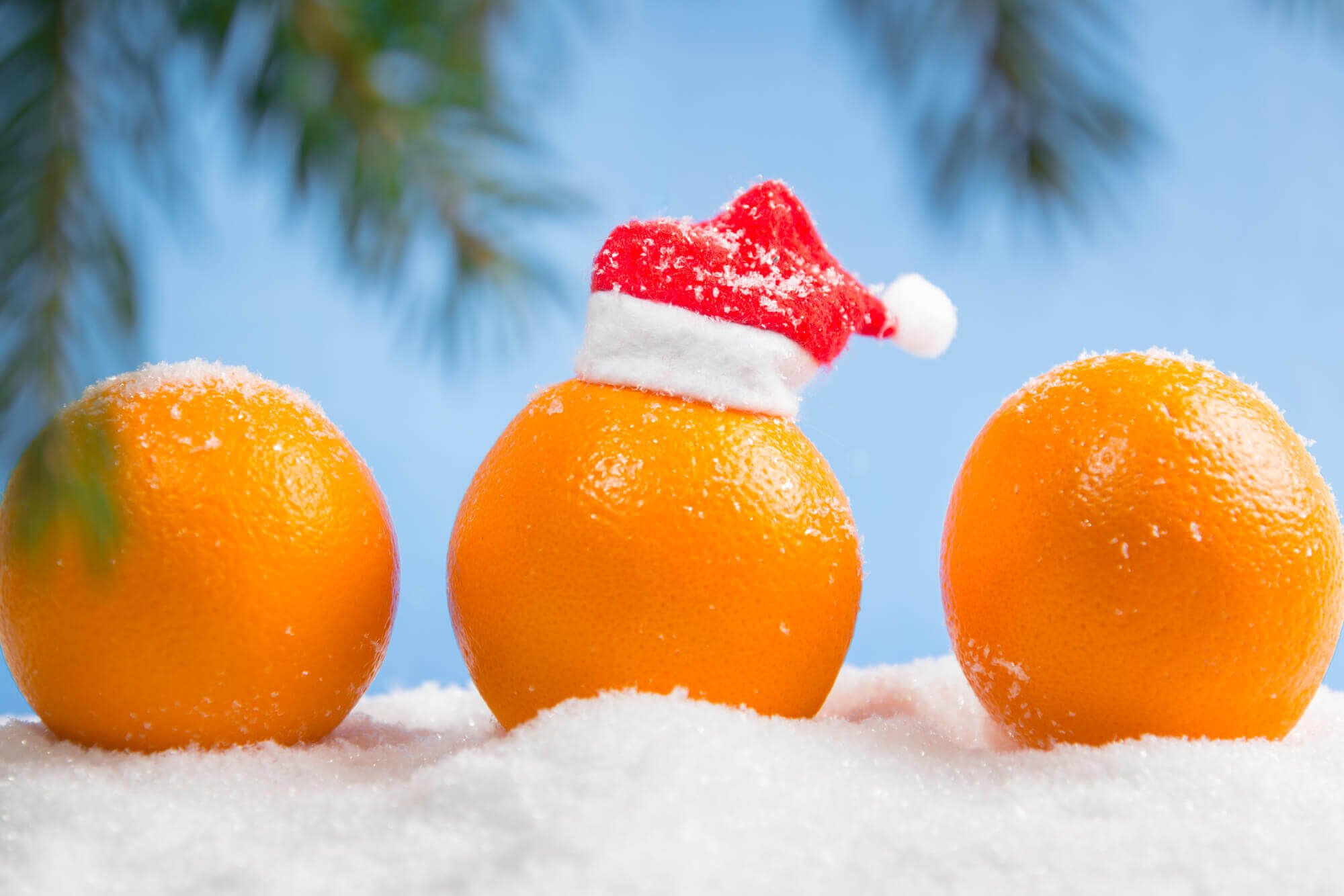 Prep Secrets and Citrus Recipes
Curious how to segment an orange the easy way? Oranges are delicious but do take a little extra effort to eat.  See how to peel and prep citrus quickly in our How to Segment and Orange produce tutorial. Enjoy fresh or prepared citrus in crowd-pleasing holiday recipes like Fresh Citrus Shrimp Ceviche and Naval Orange and Beet Salad. Delight guests with a fresh citrus cocktail like Cran-Orange Gin-Gin Mule or Fresh Fruit Infused Vodka. 
Having Fun with Citrus
StickyLickits are putting an exciting new spin on citrus… Check out their adorable lick-it and stick-it edible fruit stickers. Kids can have fun decorating fruit with shapes and characters, and then they can eat their whole creation—sticker and all! StickyLickits are free of sugar, peanuts, tree nuts, gluten, GMOs, soy, and dairy. They are also vegan, kosher, and contain no animal products or synthetic colors. They're really just good, clean fun!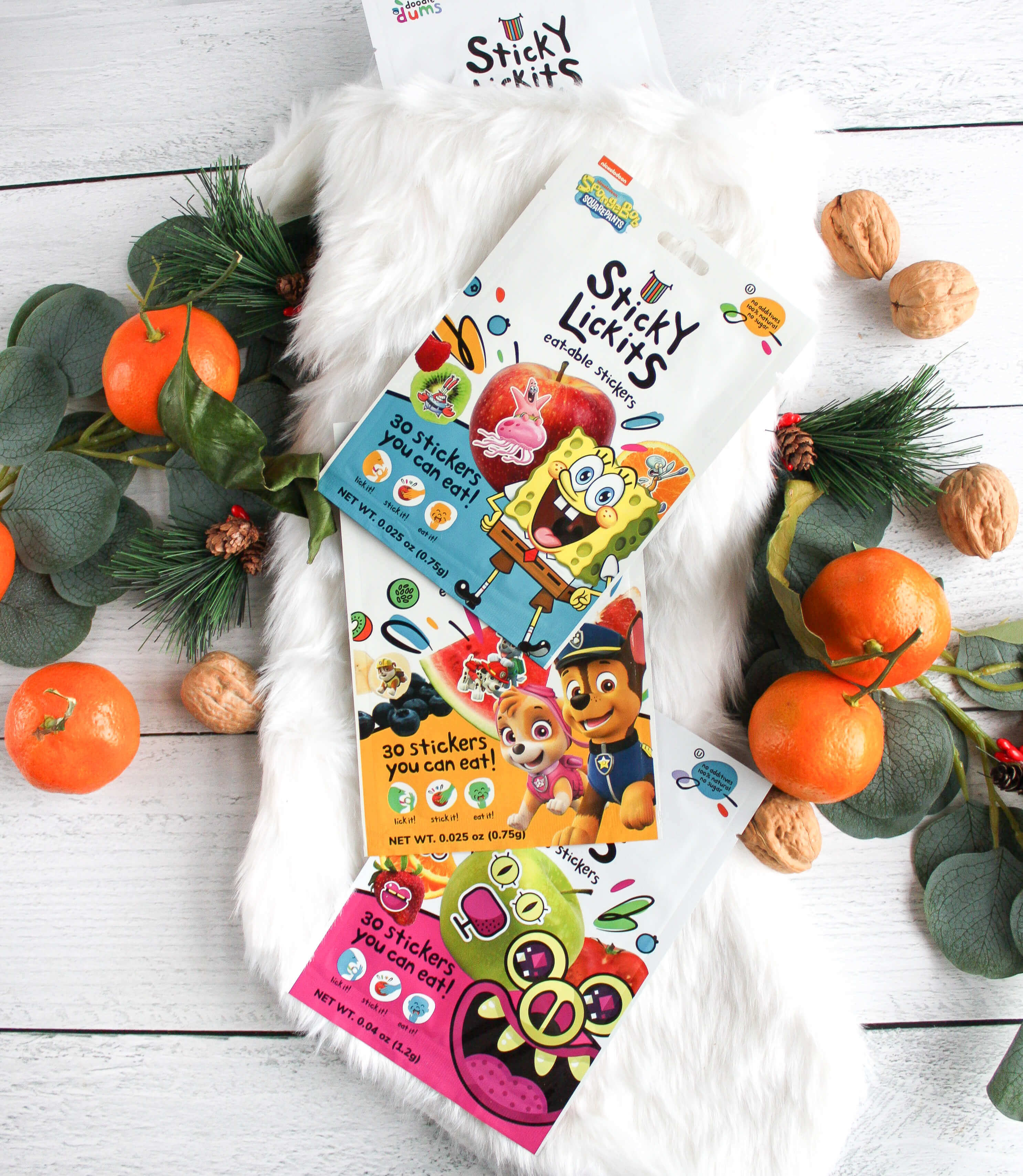 Stuff your stockings with something extra special this holiday season, sweet delicious citrus!
Do you embrace the holiday tradition of adding citrus to the bottom of your Christmas stockings? Let us know in the comments below or tag us in your holiday food traditions on Instagram @theproducemoms.