Grilled Radicchio
Sep 24, 2019, Updated Jun 13, 2022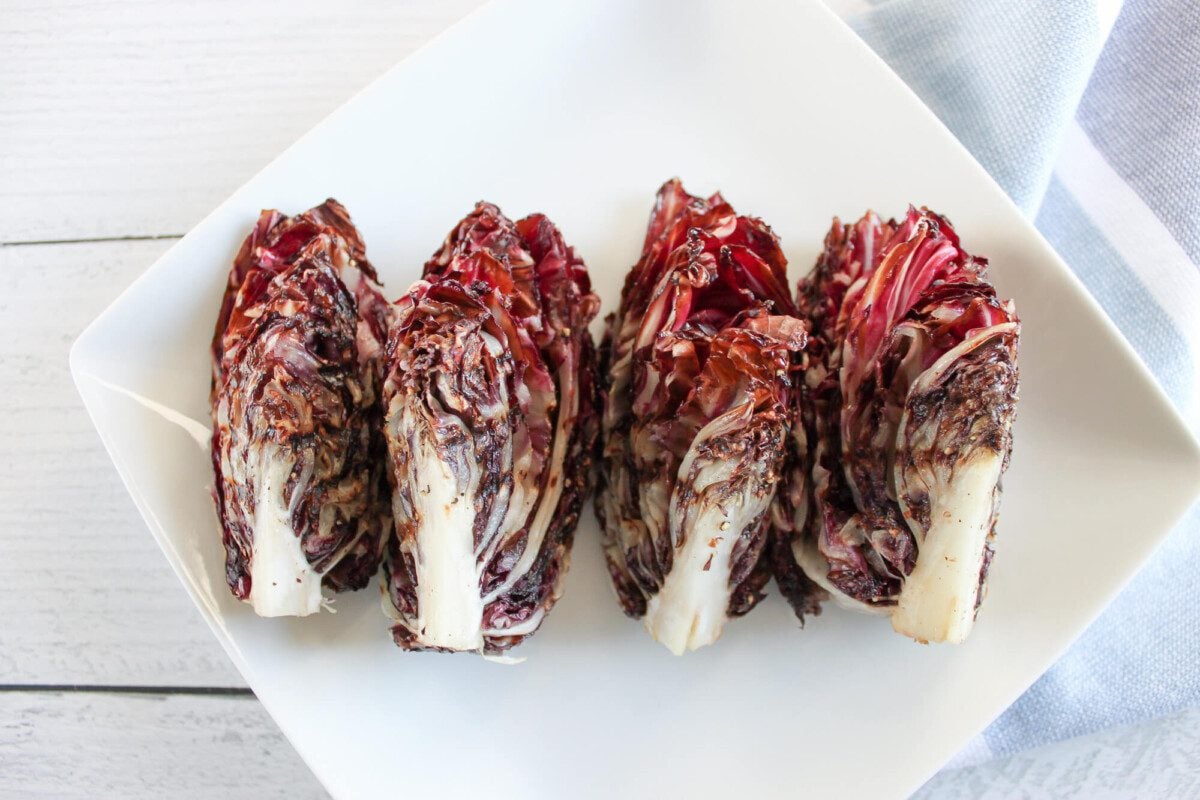 How to grill radicchio in just 2 easy steps!
Nope, that's not red cabbage or lettuce… it's radicchio! Radicchio is a type of leaf-chicory. It's often used in salads because its wine-colored leaves add an enticing pop of color. While adding radicchio to salads is always a good idea in our book, there's so much more that can be done with this beautiful veggie.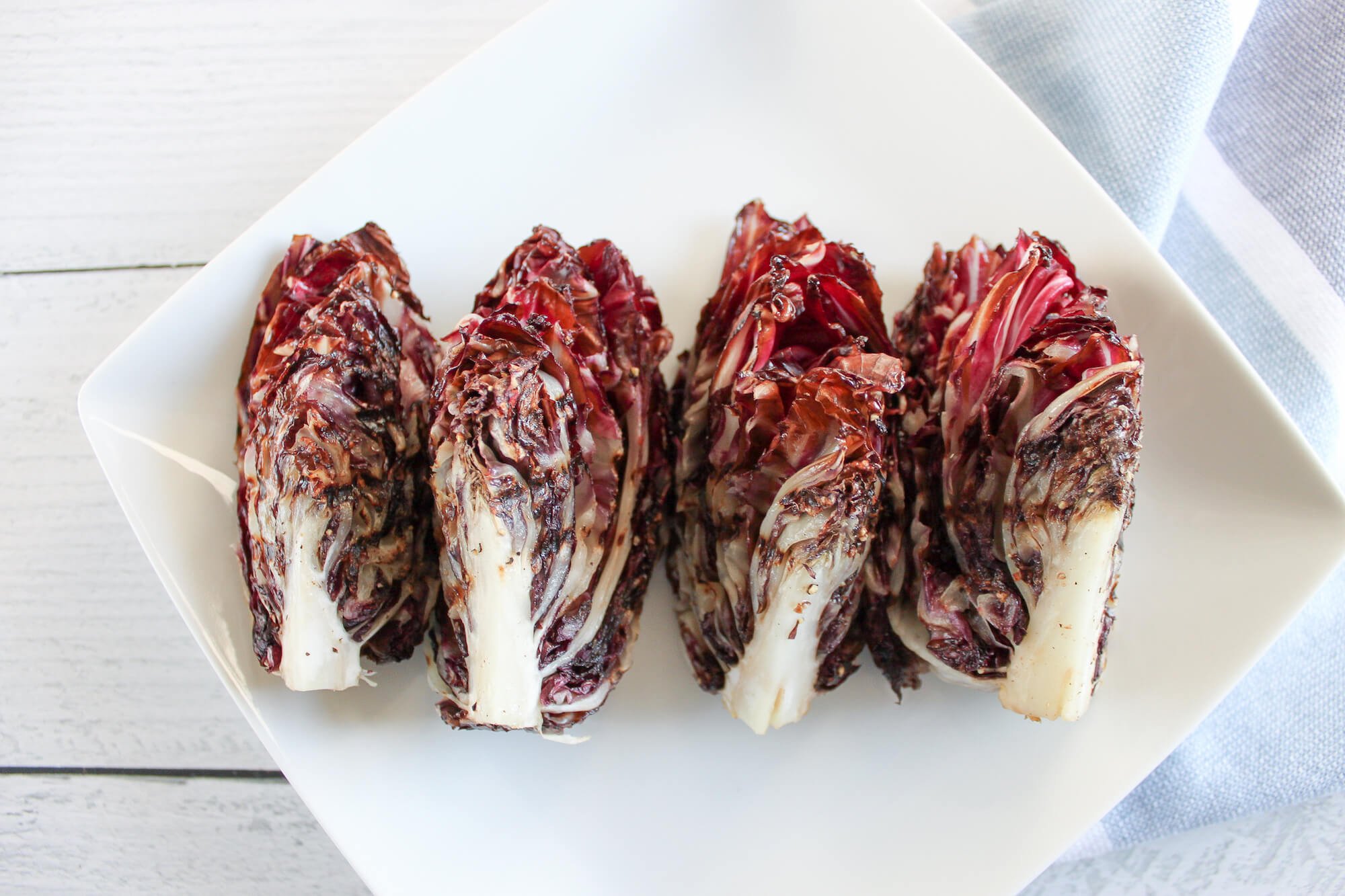 Grilling radicchio is one of our favorite ways to enjoy it. The grilling process removes the bitter flavors that this veggie contains in its raw state. It also turns the leaves tender. Grilled radicchio is a great side to grilled meats and fish.
Produce Moms Tip: Learn how to select and store radicchio here. 
Radicchio Nutrition
Radicchio is highly praised for it's health benefits. It's loaded with vitamins, minerals, and antioxidants including B vitamins, vitamin C, vitamin K, copper, iron, zinc, and fiber. It is fat and cholesterol free. A one cup serving only contains about 16 calories!
Produce Moms Fun Fact: Radicchio has a Kroger OptUp score of 90! Learn more here.
How to Grill Radicchio
Now that we know radicchio is deliciously good for us, let's get grilling! You can grill radicchio on a charcoal or gas grill or indoors on a grill pan. Begin by quartering the radicchio to create wedges. Brush each side of each wedge with grapeseed oil and season with salt and pepper. Grill each side for about 3 minutes over medium heat. The radicchio should be tender and slightly charred when it's finished. Serve warm as is or sprinkle with blue cheese crumbles or grated parmesan.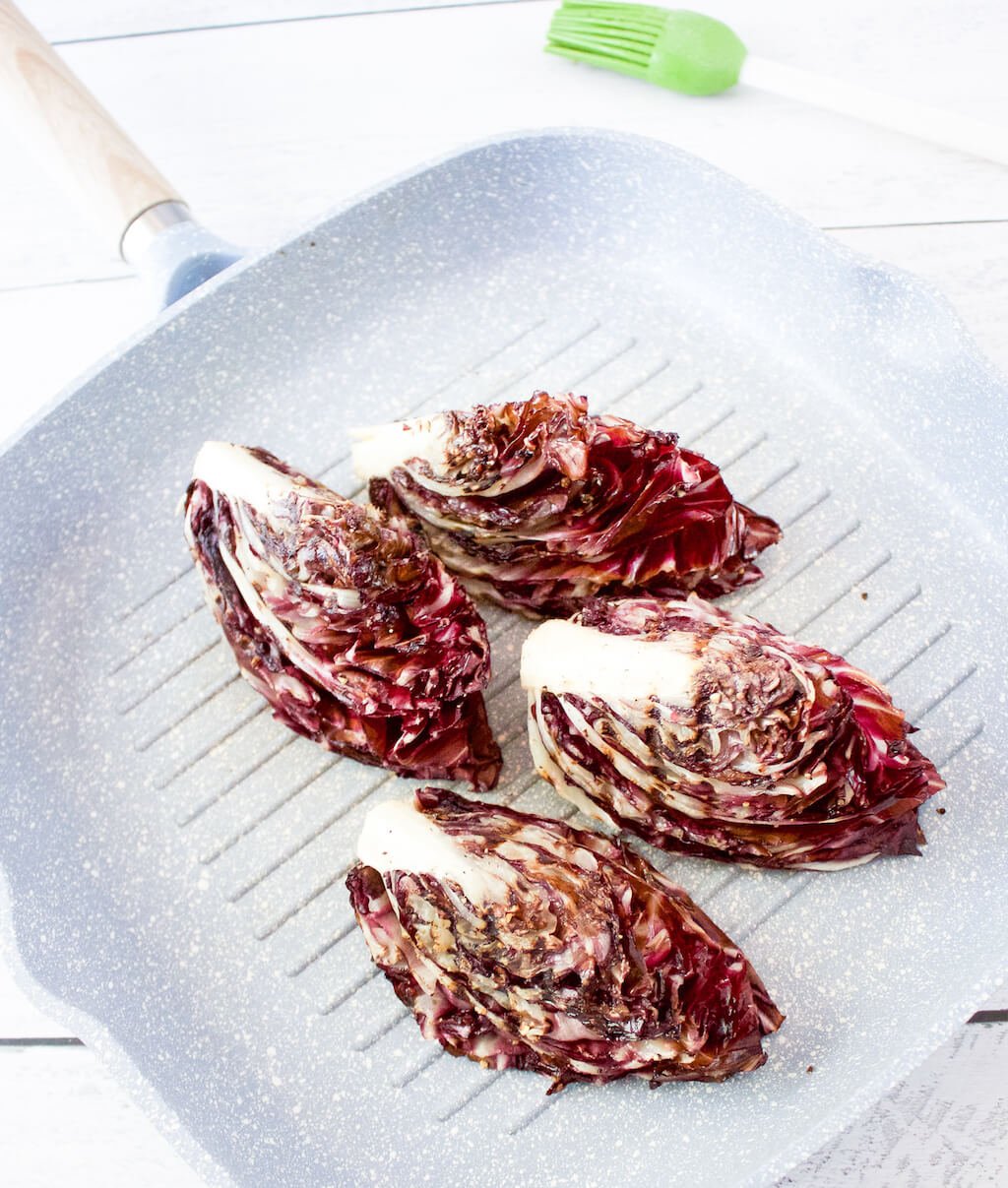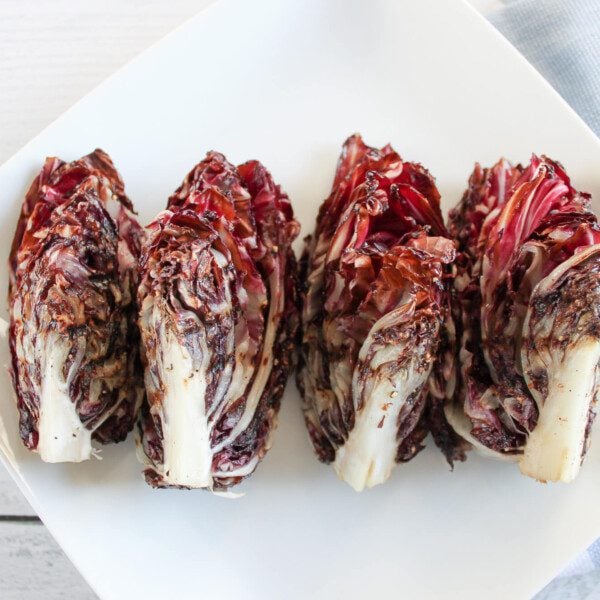 Ingredients
1

radicchio

cut into quarters

1

tbsp

grapeseed oil

salt

to taste

pepper

to taste
Instructions
Brush radicchio quarters with grapeseed oil and season with salt and pepper.

Place radicchio quarters directly on grill. Grill each side for approximately 3 minutes over medium heat. Serve warm. Optional: Sprinkle with blue cheese crumbles or shaved parmesan.
Nutrition information is automatically calculated, so should only be used as an approximation.
Like this? Leave a comment below!
While you have the grill fired up, check out these other great grilling recipes!
Add radicchio to this week's grocery list and enjoy it grilled. Tag us in your food photos on Instagram @theproducemoms and give us your review!
Grilled, cooked, or raw… what is your favorite way to enjoy radicchio?